Top Ten Greatest Tandems In Metal
Collaborations of different types: Long-lasting, Short-lived or Side projects but you feel the magic when those two do something together - at songwriting or performing level. They just click and create masterpieces.

Unfortunately some of them don't click at personal level and split sooner or later. Sometimes they are successful outside the tandem but sometimes they are not (or just not that successful).



The Top Ten

1 Dio and Ritchie Blackmore (Rainbow)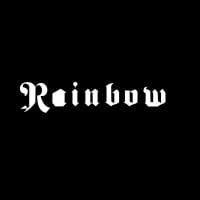 Two of the most talented metal musicians of all time who created genre defining masterpieces like "Stargazer", "Gates Of Babylon", "A Light In The Black", etc. (1975-1978)
2 James Hetfield and Dave Mustaine (Metallica)
3
Glenn Tipton and K.K. Downing (Judas Priest)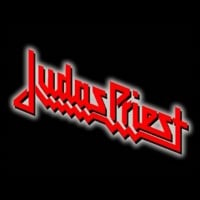 4
Adrian Smith and Dave Murray (Iron Maiden)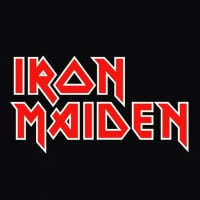 5
Jon Schaffer and Hansi Kürsch (Demons and Wizards)
Jon of Iced Earth and Hansi of Blind Guardian. Demons and Wizards is a side project based on their friendship. They created only 2 albums together under this moniker but the albums are awesome (promised to do more).

Hansi has lots of mindblowing vocal performances but for me his absolute best is "My Last Sunrise" from this side project (Demons and Wizards).

Jon is very successful with his primary band - Iced Earth, so is Hansi with Blind Guardian, and there's no drama here at all but these two are really great together.
6 Michael Kiske and Kai Hansen (Helloween)
7 Dave Mustaine and Marty Friedman (Megadeth)
8 James Hetfield and Lars Ulrich (Metallica)
9
Jeff Waters and Mike Mangini (Annihilator)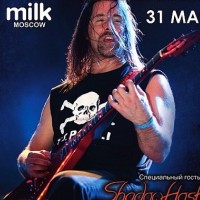 Jeff Waters (born February 13, 1966) is a Canadian metal musician and founder of the metal band Annihilator. He's best known as the guitarist for Annihilator, appreciated for his fast riffs and solos. Waters is also the primary songwriter in the band. Very often he has taken on the role of lead singer, bass player, engineer and producer. He has owned Watersound Studios Inc. since 1994. At a young age he took some classical and jazz guitar lessons. Notable songs include Alison Hell, Human Insecticide, The Trend, Ultra-Motion, Detonation.
One of the greatest guitarists and one of the greatest metal drummers of all time. Both are very technical and fast - this is their trade mark.

Jeff Waters is allegedly one of the top 3 lead guitar players in thrash, sharing this honor with Marty Friedman (Megadeth) and Alex Skolnick (Testament). Jeff is also a riff master.

Mike Mangini is officially the fastest metal drummer - he was the 1st person in history to break 1,200 notes when he played 1,203 single notes at the 2005 Winter NAMM Session. Later Mangini reached 1,247 single strokes.
Mike joined Dream Theater in 2011 but there were no hard feelings or drama (as far as I know).
10
Jon and Criss Oliva (Savatage)
Brothers who formed this great band Savatage (criminally underrated). Criss was killed in a car accident by a drunk driver at the age of 30, in 1993. Jon lost his brother and best partner, and suffers to this day but somehow continued to write great music for Savatage.
Jon also formed another band called 'Jon Oliva's Pain' (tells a lot).
The thrash metal band Overkill wrote a song named "R.I.P. (Undone)" on their 1994 album W.F.O. that pays tribute to Criss Oliva.

Songs Jon and Criss wrote and performed together (Jon - vox, Criss - guitars):
Hall Of The Mountain King, Gutter Ballet, Jesus Saves, Sirens.
The Contenders
11
Magnus Karlsson and Alex Beyrodt (Primal Fear)
Awesome twin lead guitars, harmonies. Fast, long and melodic solos.
My fave solos: Strike, Riding the Eagle, The Man (That I Don't Know) - the 2nd, outro solo,
Diabolus, All For One.
12 Alexi Laiho and Roope Latvala (Children of Bodom)
13
Jørn Lande and Tobias Sammet (Avantasia)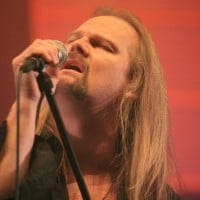 Jørn Lande is a Norwegian metal and hard rock singer known for his solo career as Jorn, and providing vocals for Avantasia, Masterplan, Ark, Beyond Twilight, Millenium, Allen/Lande, Mundanus Imperium, Vagabond, The Snakes, Ayreon.
Great duets even live. How cool is that - two of the best metal vocalists singing together! My favorite songs: Serpents In Paradise; The Scarecrow. There are some live versions with good quality on YouTube.
Great tandem!
Jorn should be permanent Avantasia member.
14 Yngwie and Jeff Scott Soto (Yngwie)
15
Angela Gossow and Michael Amott (Arch Enemy)
Update: they aren't a couple anymore.
They are also husband and wife.
16
Russell Allen and Jorn Lande (Allen/Lande Project)
A side project of Russell Allen (Symphony X, Adrenaline Mob) and Jorn Lande (Ark, MasterPlan, Avantasia, Beyond Twilight, solo).
From its beginning in 2005 to 2013 the guitarist Magnus Karlsson (Primal Fear, Starbreaker) was a producer, songwriter and main instrumentalist. In 2013 Magnus Karlsson left due to busy schedule and was replaced by the former Stratovarius guitarist Timo Tolkki.

Allen-Lande Project offers mostly melodic metal - ballads and slow epic songs. I am happy with that because metal genre doesn't produce many ballads, and when it does - not all of them are with such great vocals. Ballads need great vocals.
Songs: Allen/Lande - Master of Sorrow, When Time Doesn't Heal, Eternity.
17 Phil Anselmo and Dimebag Darrell (Pantera)
18 Hansi Kürsch and André Olbrich (Blind Guardian)
19 Ritchie Blackmore and John Lord (Deep Purple)
20
Uli Jon Roth and Rudolf Schenker (Scorpions)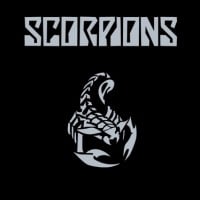 BAdd New Item