Top Ten MMORPG Games
The Contenders: Page 5
81
Allods Online
I have been playing MMORPGs for some years and after getting tired of how similar all of them seemed I came across Allods Online. I came to like it immediately. it's worth playing because Allods is different and special. it's a mmorpg with new ideas and details implemented in it which I am grateful for.
Allods online is a very well made game, it has much more interesting locations and mechanics than most other MMOs. It is also the only MMO I've seen to have a well thought out naval warfare mechanic that fits seamlessly into normal MMORPG gameplay. If you haven't tried it already, I recommend you give it a go.
Very similar to wow but better storyline, textures and monster models
Better Than WoW.

Look by yourself you'll see -
V 1 Comment
82
The Secret World
Best game ever, the real world engine it uses and the storyline makes this a great game
83
RAN Online
Ran Online is the only mmorpg game which have a very advanced technology in the game (party, duel, chat, set, and style). I wonder why this is not in the top 1. Please try this game then you can inderstand why a lot of people loved this and will never stop loving this game. - mrtriplex
I love this game! :) this is so fun.. :D the more you play the more you get involved in many happy events and gathering more friends!
This is a stunning game. The graphic is indeed fascinating. However, the players are getting less due to the age of this game, since 2004. Because of this, this game had been purchased by some bad quality gaming companies in some nations for examples, in Malaysia (Myrosso), etc. Making this game slightly unbalance in almost every aspect. I guess that are some reasons why ranonline is not able to rank number 1.
THIS IS THE BEST ONLINE GAMES I've EVER HAD., PERFECT GRAPHICS AND CONTENTS
V 4 Comments
84
Rappelz - Siege for glory
Now this game I enjoy and if we all could get blessed with more free games like this online. Everyone would be happy and a lot more satisfied. I like the fact that you can level up with JP that is gained every time you kill a monster. Although it would have been great to still incorporate the norm living with that, and more armor and weapons. Instead of 20 to 50 with nothing in between, don't worry you can upgrade these infinite times though...

I give it a solid 8 out of 10
Great game played it for a while, but to many players on it and if you go into some of the trading rooms it's so confusing it's so packed. Maybe I haven't been playing long enough, but you would definitely enjoy it. Also I you and the game isn't necessarily free if you have a load of money to spend on it then you could be the number one player in a week laugh out loud
Real nice game been playing it for about 2 years now its real fun, would be amazing if Gptato actually cared about this game a little bit more it would be epic, but just the way it is it is good..
You should try it!
Best game of listed here. Many characters available and etc.
V 8 Comments
85
Supreme Destiny
Supreme Destiny is one of the best multiplayer games India has ever seen.
V 1 Comment
86 Torn City
87
Star Trek Online

Ever since it went free to play, it has been the game that came back with a vigor that most games can only dream of.
With high graphics, action, and thousands of ships, it is very fun.
Star Trek online is the best MMORPG!
Best game ever!
V 2 Comments
88
Digimon Masters Online
This is by far the best MMORPG iv'e EVER played it has great graphics, you can pick your own tamer, hatch your favorite digimon! I'll leave the rest for you to decide!
89
Mu Online
Very cool game.Low xp with real Mu-online ..U can get more fun with pravete mu servers ..www.xtremetop100.com ..It's looks very much at Diablo 2 ..but diablo2 fun on the beginning. so play it graphics not very good but it's good enough
very good game play, cool graphics,
not boring because there are so many things to do. It is currently in season 2 and more season and patches to come.

I'm talking 'bout MU Philippines.

It's the best MMORPG of all the times! - salamidas
I like cows also
V 5 Comments
90
Aika Online
This game was really good (turkish server is closed now :(( )
91
Alidhan
An excellent game that I play since 5 years.

w. Alidhan. Net
92
Age of Wushu
Best MMORPG
This game is going to take the place of Wow some day.
Give it a shot!
V 1 Comment
93
Sword Art Online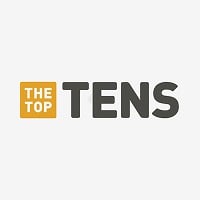 Sword Art Online is a series of Japanese light novels written by Reki Kawahara and illustrated by abec. In 2012, it received an anime adaptation produced by A-1 Pictures and the SAO Project, and is directed by Tomohiko Ito . The first season is divided into two arcs known as "Aincrad" and "Fairy Dance". ...read more.
Wait, this is an anime series. LOL! Although I would like to see a real-life version of it on the Oculus Rift or any other VR device. Just take out the death threat and I'm ready to Link Start.
10/10 I want to be Kirito
Doesn't exist as an mmo yet, but take out the death in real life and trapped in it's world stuff and I'm gonna by it on a launch day! - Skullkid755
94
The Elder Scrolls V: Skyrim

Best game EVER! My sister has only been playing for 2 years and she's already on level 50
Way better than world of warcraft.
V 1 Comment
96
Ultima Online

Ultima Online in my opinion is the BEST game out there. I started playing in '97 and quit in 2000 when they changed the game completely. I found free servers to play and I still play UO 15 years later, I've tried WoW, laugh out loud, DoTa, DAoC.. NOTHING can compare to UO and I will never go back to those games. UO is #1 even if it's all the way down here, it's because people can't handle it's ruthlessness. But also the game has GREAT rewards if continued playing. wwww.Uosecondage.com if you still want to play the best game in existence.
No other MMORPG gives the freedom that ultima online has to offer! It was the first and it still rocks!
This game has and always will be my all time favorite. Mmorpg. I played it back in the 90's all the way up into now it still has the spark that I always look for in a good rpg... A There's nothing in the market that even comes close to this..
Was a game of a life time for me. Shroud of the Avatar has now taken its place!
V 30 Comments
97
Last Chaos
like you can do loads of stuff on it like slay monsters make armor and weapons mine cast spells even own your own pet whitch you can ride on why isent it number1! you cant even put it on spot nuber 2. can you please!
bob0718, Hatzring server
Shantimay GA 9x/1xx
One of the best ever free-to-play PvP based MMORPG's Ive played. Better than WoW in my opinion - what
this is a really cool mmorgp that is just like Wow it has cool graphics and awesome characters like rouges, sorcers, warriors, Titans, healers and more so come check it out!! - hckyplaya8
Awesome game I like the pets takes a while to level them up but once you finally do its really cool. I'm a level 26 titan I have tried all of them but I think the titan is the best.
V 5 Comments
98
Shaiya Online
After trying to find something after WoW, I kept getting disappointed. However, after playing Shaiya, I can't stop! It is a great game!
It lacks classes, but still a very fun game full of amazing graphics and game play. Come join in on the fun!
NOt very perfect but it offers good game. Don't go to borderland if you do not have real cash. That's where the ugly face of shaiya coms in. Otherwise perfect game and could be played from from low graphics computers too gt really nnice quests - jyraj555
It was great game but after Nexon bought it it dissappointed me
V 3 Comments
99
Wyvern
Great game for the retro gamers out there and for those interested in expanding their horizons. It's like a multi-player version of the games I used to play as a kid, only better and a lot more fun. - CabochonatWyvern
100
Vanguard Saga of Heroes

Vanguard is, simply put, stunning. The world it massive and immersive. You get a real sense of community with this game. The game had a horrible launch under its first owner, but since it was acquired by its new owner, the game has become very playable and even more enjoyable and people are flocking back to it in droves.
Vanguard is the game that most other MMO games should aspire to. A huge, beautiful world, many races and classes, lots of quests and enough challenges to test the courage of many adventurers! It's a Must Play!
I beta tested The Realm, UO, EQ and then Vanguard. Vanguard has brilliant graphics, balanced (and solo-able) classes, great quest/story line that avoids the exp grind thing, and offers great crafting and diplomacy play in addition to the classic hack and slash.
I WOW fan. But this is a great game.
V 6 Comments
PSearch List
Recommended Lists
Related Lists

Best Call of Duty Games

Best Video Games of All Time

Best Pokemon Games

Best Video Games of 2013
List StatsUpdated 23 May 2017
51,000 votes
286 listings
11 years, 51 days old

Top Remixes (32)

1. World of Warcraft
2. Star Wars: The Old Republic
3. Age of Conan
fernando1609

1. World of Warcraft
2. Guild Wars 2
3. EVE Online
duduh

1. World of Warcraft
2. League Of Legends
ProboCUTE
View All 32
Posts
Last Chaos
Picalibur
WoW better than all the others
visitor
Eve Online Is Stale
visitor
Nerdy Geek Reviews : Wizard 101
Skullkid755
Error Reporting
See a factual error in these listings? Report it
here
.