Top Ten Most Overrated Singers
Chris-1
The Contenders: Page 3
41
50 Cent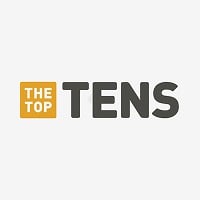 Curtis James Jackson III, better known by his stage name 50 Cent, is an American rapper, actor, entrepreneur, investor, record, film, and television producer.
Why the hell is 50 cent on this list he is my favorite rapper WAKE UP people 50 cent is 150% not overrated
42
Bob Dylan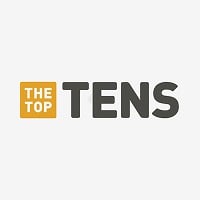 Bob Dylan is an American singer-songwriter, artist and writer . he won the Nobel Prize for literature in 2016 .
His singing isn't pretty but it's so unique that it just kind of grows on you. There's something honest about hearing the lyrics straight from the person who wrote them. No less an authority than Graham Nash (Hollies, Crosby, Stills, & Nash) said Dylan was absolutely his favorite songwriter and absolutely his favorite singer.
Whoever put him on this list is overrated.
Singing is not his forte, but SONG WRITING? The Best. Period.
Lyricist, yes. Singer? Give me an ice pick so I can puncture my eardrums.
V 1 Comment
43
Whitney Houston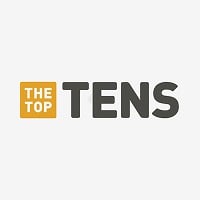 Whitney Elizabeth Houston (August 9, 1963 – February 11, 2012) was an American singer, actress, producer, and model. In 2009, Guinness World Records cited her as the most awarded female act of all time. Houston is one of pop music's best-selling music artists of all-time, with an estimated 170–200 ...read more.
She definitely had talent and soul and great iconic songs back in the day. Unlike Mariah her music isn't so forgettable and dry. Her later years were not good but before that she was amazing. Only time she is overrated is when people say things like "that was good but not as good as Whitney! " Or "she can sing, but she's not Whitney or Mariah! " Or "nobody can come close to WHitney singing the national anthem ever! " But the worst time is when people just bring up her hits. - NicoleJohnnyLutherBrianFan
Couldn't disagree more. Rock history is full of great cover songs and some people like Linda Ronstadt, Joe Cocker, and Three Dog Night had great careers doing cover songs. Just because you didn't write a song doesn't mean you can't give a great interpretation of it. In addition to Whitney's cover of Dolly Parton, how about Hendrix and All Along the Watchtower, or Johnny Cash with Hurt? Ike & Tina's Proud Mary? History is full of them.
She was nice. But all hype. She has no outstanding range like Mariah Carey, no soul and emotional effort like Christina Aguilera, almost all her songs where written by everyone BUT her, her most famous song was actually Dolly Partons, she was constantly abusing drugs and looking like trash. God bless her.
How does Christina have soul but not Whitney? If anything, Christina has no true soul. - DaWyteNight
Very talented singer. earlier stuff is the best. then got involved with druggy boy bobby brown and it was all down hill after that. this, indirectly, even helped put his daughter face down in a bath tub with massive brain damage and later death. well done, bobby. I hear your new wife is a charm.
V 8 Comments
44
Lindsay Lohan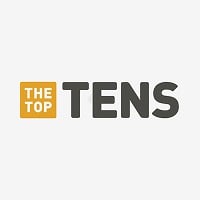 Lindsay Dee Lohan is an American actress. She is also a model, singer, songwriter, director, and producer.
A beautiful Disney singer until she fell off. She fell very hard.
45
Pitbull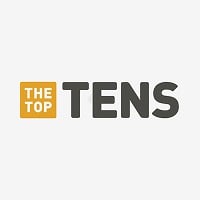 Most overrated piece of garbage he's so overrated its unbeliveable
He "sings" about the same crap over and over again.
What a pile of manure this "ssingerr"
46
K.S. Chithra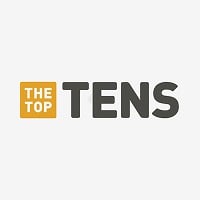 Krishnan Nair Shantakumari Chithra, often credited as K. S. Chithra or simply Chithra, is an Indian playback singer from Kerala. Chithra also sings Indian classical, devotional, and popular music.
Who the hell is this?
Anyone who has not heard of her is obviously a racist, she is one of the most popular singers in India, a nation with over one billion people.
How can you put someone on the list we've have never even heard of.
47
Aaliyah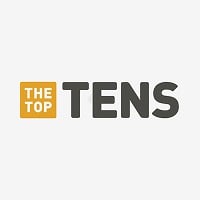 Aaliyah Dana Haughton was born on January 16th 1979 and died August 25th 2001. She was a dancer, an actress and an R&B singer. She was born in Brooklyn, New York, raised in Detroit, Michigan and died at Marsh Harbour, Bahamas. ...read more.
She had no talent...simple as that. - RnBLover
She should be in top 3 with mariah carey and beyonce. Why is Whitney Houston even here! Whitney Houston is not overrated! This talentless slut aaliyah is overrated! - RnBLover
Stupid slut with no talent - RnBLover
Always hated this slut with a passion. From the start, when she first came out, I always hated her. I knew (and so did everybody in the industry) that this slut was sleeping with everyone from R Kelly to Jay Z. On top of that she had little to no talent and made very stupid manufactured music. She didn't write anything, she didn't produce anything, and she couldn't sing, she just slept with everyone and they gave her hit songs. - RnBLover
48
Jacob Sartorius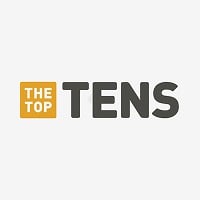 Jacob Sartorius was born in Oklahoma . Jacob is a singer known for his top 90 hit Sweatshirt, which amassed over a million YouTube dislikes in less than a year, and other singles ABC remix and musical .ly clips. Jacob Sarorius has a YouTube, Twitter, Instagram, and other Social Media.
He's not overrated. Only preteen girls like him. Everyone else wants him to kill himself. - Ketrikal
"The worst singing you have ever heard" - Bart Baker as Jerkoff Sartorius
It's not even funny how overrated Jacob Sartorious is. Check out how weak Jacob Sartorious's singing voice is on Bart Baker's parody of Sweatshirt! I'm dead serious. The music industry sees less than 0% talent in Jacob Sartorious. He seems like an argumentative ballerina. Jacob Sartorious: the cancer of music. - The Ultimate Daredevil, fully aware that Justin Bieber worked hard compared to Jacob Sartorious.
That without auto-tune part in Bart's parody was hilarious! "This is what I really sound like" - POWERStarz2004
49
Demi Lovato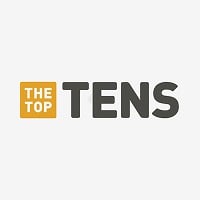 Demi Lovato seems like a very nice person, and she has a compelling story of overcoming adversity.
However, she can not sing at all, and without Auto-Tune would not have a singing career of any kind.
I wanna punch people in the face. She doesn't use auto-tune... Have a better argument.
I think Demi lovato has a cute voice... Apart from the fact that it is FULLY auto tuned...
SO NOT OVErrated. HER VOICE IS INCREDIBLE, UNLIKE ARIANA-CAN'T- SING-GRANDE OR ANYONE LIKE THAT. SHE LOVES HER FANS AND SHOWS IT SO OFTEN, AND HER NON-MAINSTREAM SONGS ARE JUST ART.
V 4 Comments
50
Celine Dion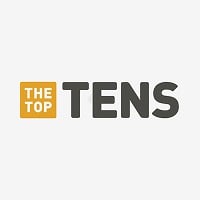 I have listen to her songs and let me say I don't know what's the hype about
Ugh...
MOST OVERRATED SINGER OF ALL ERA
2 decades of singing but still-
She can't write a single song for any of her albums
She can't try to co-produce anything
Lipsynching everything since 1996
Please!... And I stated the FACTS.. Didn't make up any fake story...
51
Iggy Azalea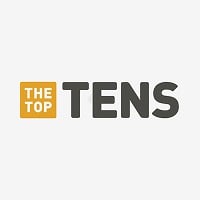 Amethyst Amelia Kelly, known professionally as Iggy Azalea, is an Australian rapper, singer, songwriter, and model.
She sucks, but how is she overrated? Nobody likes her and her career flopped later in 2016 and 2017. No one likes Mo Bounce. - AnimeDrawer
Trash
52
Elvis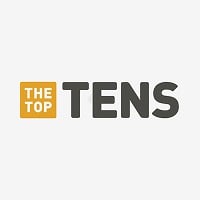 Elvis Presley was a American musician and actor. Known as "The King" He was mostly known for his number 1 singles including "Heartbreak Hotel" "Hound Dog" "Jailhouse Rock" "Love me Tender" Elvis debuted in the movie "Love me Tender" and focused less on his music and continued that way. ...read more.
Elvis doesn't belong on this list. He clearly has the voice and the looks to go with it! Whoever put him in here is just purely jealous of Elvis' incredible talent and who also lacks musical experience and the knowledge. Madonna on the other hand, belongs squarely on the list of the most overrated singer because she fits the profile of what it takes for a woman who lacks the experience of a music artist. She can't act as well either. People should clearly understand that Elvis had won numerous awards, including several Grammy. He was a huge inspiration for many Elvis impersonators who wanted to be like him. And yes, his county hits are geniuses, like Snowbird, including the Early Morning Rain which he performed live in concert in Hawaii. And that's one of Gordon Lightfoot's greatest hits he was well known for!
This man was able to sing every possible genre ( raw Rockabilly, Rock and Roll, Ballads, Blues, Country, Classical crossover... ), he was able to sing high notes, low notes... He's like the Rolls-Royce of singers. He have sang more than thousand songs during his 23 year- career ( started when he was 19 and died when he was 42 ) and people who think that he is overrated as a singer are people who have obviously heard only 10 songs of him ( which is 1% of his work ). Doesn't belong here.
This is ridiculous. In what is Elvis overrated since we're talking about singing capacities here? Don't tell me that he couldn't sing. Even if you don't like him you can't ignore the fact that he was a very gifted and talented singer. Shouldn't be here if you want this list to be serious.
How is he overrated? Being one of the most popular doesn't make you overrated. - JakePlaid
V 7 Comments
53
Jennifer Lopez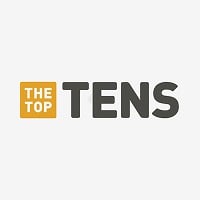 Jennifer Lynn Lopez, also known as J. Lo, is an American singer, actress, dancer, fashion designer, author and producer.
Very annoying, talentless, and very, very overrated. When I herd she was gonna be on American idol, I quit watching it. I quit watching it when Nicki Minaj and Mariah Carry where on there because all they ever did was argue with each other. Honestley I'd rather watch them argue then watch Jennifer Lopez tell people how good or bad they are at singing.
Got her start when she played Selena in the 1997 movie of the same name. works very hard. not in the same league a singer as Selena Quintanilla, though. who cares, she's Rich!
Like her movies there's something about them. There not good, but I still like them. Hmm.
She is overrated cause of stuff like "Booty" - DCfnaf
V 4 Comments
54
Robin Thicke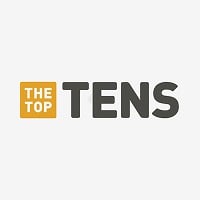 A creepy, sexist, wannabe Timberlake that only sings songs that mock women in some type of offensively perverting way.

Surprisingly, he is the guy that can make a feminist's panties wet.
I don't think he's overrated, but only because I think he sucks to begin with.
55
Bruno Mars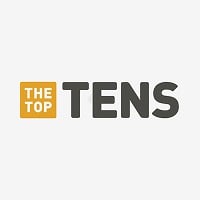 Peter Gene Hernandez, professionally known by his stage name Bruno Mars, is an American singer, songwriter, multi-instrumentalist, record producer, and choreographer.
He is very talented he is not overrated he is underrated
He has a beautiul voice.
56
The Weeknd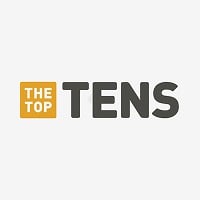 Abęl Makkonen Tesfaye, known professionally by his stage name The Weeknd, is a Canadian singer, songwriter, and record producer.
Abel is my favourite singer EVER. He is NOT overrated. Maybe tracks like Can't Feel My Face (I like it, though) are mainstream and a tad overrated, but listen to Earned It, In The Night, The Zone, Wicked Games, Prisoner, and albums like Trilogy and Kissland. Pure talent, if you ask me.
57
Ellie Goulding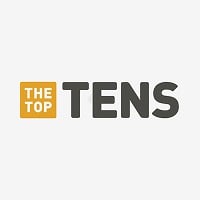 Elena Jane "Ellie" Goulding is an British singer, songwriter and multi-instrumentalist, born on December 30th, 1986 in Hereford, England . She is most well-known in the U .S. for her singles "Lights," "Love Me Like You Do," "Burn," and has been featured in other songs with Calvin Harris and others . ...read more.
The people who would vote for Ellie would have only heard of her most famous songs. If you actually listen to songs like My Blood, Explosion, Ritual etc. you would see her amazing talent. She even sang opera in her introduction for her album Delirium. Watching live gigs and concerts displays her great live voice ability, something most live singers lack. She writes most of her songs and can play many instruments. Most definitely not overrated - rebeccaj
Ellie is only considered 'overrated' because of songs like Burn and Love Me Like You Do. But her songs like My Blood, Ritual, Lights, Explosions, I Know You Care... oh my God, these songs are so UNDErrated, just like she is.
Can't really sing - Chatsa2
I agree
V 1 Comment
58
Dave Mustaine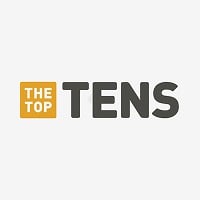 David Scott "Dave" Mustaine (born September 13, 1961) is an American musician, singer, songwriter, actor and author. Mustaine is best known as a pioneer in Thrash Metal, being the former lead guitarist of Metallica before his dismissal in 1983, leading to finding and becoming the front man of his own ...read more.
The thing about Mustaine is he does not have a good voice, but everyone admits that. Aside from that, his penmanship is incredible. Megadeth's early works can stand up to any metal band and shine. - DavidBondra
59
Prince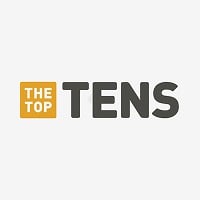 Prince Rogers Nelson (June 7, 1958 - April 21st, 2016) was an American musician, best known for being one of the most popular and influential artists from the 80s, with songs such as "Purple Rain", "Little Red Corvette", "1999", and "When Doves Cry" .
Oh, no. No, no, no, no, no, a thousand times no. You can't rate this musical genius high enough.
Whoever put Prince on here is absolutely crazy. Pure genius.
Frankly, he was like a bizarre cross between Jimi Hendrix and Shirley Bassey. His song 'Purple Rain' was so corny, naff, and mellowdramatic, as was 'The most beautifull girl in the world' and a lot of his try-hard output. His music hasn't aged well apart from 'When Doves Cry' and '1999' (the song, not the title obviously). Totally overrated and certainly not a genius. I used to call him Peasant, not Prince. Should be far higher on the list for being overrated, in my opinion. Believed his own hype, and was mostly all show with little true talent to back any of it up.
60
Paris Hilton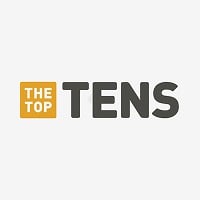 Paris Whitney Hilton is an American businesswoman, socialite, television personality, model, actress, singer, DJ, and author .
remind me again... why is she a singer. - egillaxelsson
She is a singer!? How the hell did this ugly woman even become a model she is hideous!
Just an overrated person period. But this is not 2003 so who even put her on this list. Do people still care?
Dang! She hasn't been famous for a long time...thank God!
V 4 Comments
PSearch List
Recommended Lists
Related Lists

Top Ten Most Overrated Female Singers

Most Overrated Singers of 2014

Top 10 Most Overrated Singers In Rock

Top Ten Most Overrated Metal Singers

Top 10 Singers that are Both Terrible and Overrated
List Stats
5,000 votes
160 listings
9 years, 42 days old

Top Remixes (32)

1. Beyonce
2. Mariah Carey
3. Jackie Evancho

DCfnaf

1. Justin Bieber
2. Harry Styles
3. Kurt Cobain

Yoshinaruto

1. Kanye West
2. Kayne West
3. Chris Martin

htoutlaws2012
View All 32
Posts
Error Reporting
See a factual error in these listings? Report it
here
.