Top Ten Most Underrated Actors
The Top Ten
1
Dylan O'Brien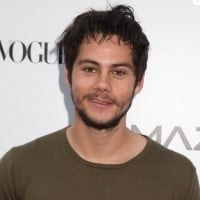 Dylan O'Brien is an American actor. He is known for his lead role as Thomas in the dystopian science-fiction adventure trilogy The Maze Runner and for his role as Stiles Stilinski in the MTV television series Teen Wolf.
He's incredible. Not only in the way that he presents the lines, but the way he lives and breathes his characters. Whilst I have noticed many similarities between Stiles and Dylan, the way he acts in The First Time and in The Internship, has proven that not only does he have exceptional talent for acting, but he sits comfortably in his role and becomes the character himself. What I am most excited for, is his role in an upcoming movie The Maze Runner, in which he will be starring in. It's a contrast, to the other's that he's done as he is now the main role and playing a drastically different character from Stiles. I know this as I have read the book, and I can definitely say that I know Dylan won't disappoint. He is an incredible actor that is, without a doubt, going exceptional lengths in his acting career.
He is amazing! He is the reason I watch Teen Wolf. He just has something about him that makes him super lovable no matter what he's doing. He is completely ridiculous as Stiles but he manages to make that awkward ridiculousness come off as a defense mechanism so he can distract himself from the death of Claudia. He is an extremely talented actor in general but to have no previous experience and do as well as he is on Teen Wolf is very impressive. I can see Dylan going very far in the industry! He was absolutely hilarious in New Girl and I can't wait to see him in Maze Runner (The only reason I'm watching the movie! )
2
Jensen Ackles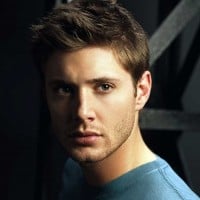 Jensen Ross Ackles is an American actor and director. He is mostly known for his role as Dean Winchester on the CW fantasy series Supernatural. He is also known for his roles in television as Eric Brady in Days of Our Lives, which earned him several Daytime Emmy Award nominations, as well as Alec/X5-494 in Dark Angel and Jason Teague in Smallville.
I used to love Supernatural, and even stuck with it through it's later seasons without knowing why, then I realized it was Jensen. Yes, he is very handsome, but that isn't what makes me like him so much. He is a truly great actor in everything he is in (little as it is). My Bloody Valentine didn't do so well, but not because of him. He made his character believable. He really makes you believe he is the character he is playing, and that is what an actor should do. Stuck in Supernatural, it is probably hard for him to really branch out, especially with people only seeing him as Dean Winchester when he should be seen as Jensen Ackles.
Dean Winchester is an extremely complex, highly damaged man with a lot of emotional baggage who could easily be played over the top by a lesser actor, or played as simply a shallow jerk, especially given that he is a character on a genre show. Jensen Ackles not only plays him with restraint and subtlety, but manages to make every unbelievable thing that happens to him believable. He plays elements from real life such as child abuse, abandonment issues, alcoholism, PTSD, and depression in a world inhabited by ghosts and demons and is utterly believable in his portrayal. He is far more than a pretty face, and is truly talented.
3
James McAvoy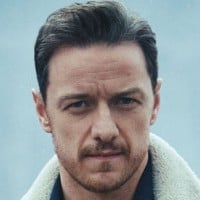 James McAvoy is a Scottish actor. He made his acting début as a teen in 1995's The Near Room and continued to make mostly television appearances until 2003, when his feature film career began and he continued to work in both areas from then on.
Robbier Turner from Atonement, Nicholas Garrigan from Last king of Scotland, Charles Xavier from X-Men First class and Action machine Wesley Gibson from Wanted, James Mcavoy showed many different faces through brilliant acting. His values are proved to receive BAFTA rising star award, London Critics awards, nominated Golden Globe best actor. Despite big career, he doesn't want to live as celebrities and prefer to enjoy simple life in London instead of living in Hollywood but He is certainly one of the best talented actors in the world.
He has incredible talent of acting and able to deal with various roles from tumnus of Narnia to the pervert cop of Filth. James Mcavoy deserves to win Oscar!
Actualy I think he's one of the best Actors of his generation I don't remmember any movie that I didn't like watching him in it and he had some really impact charm on screen and charisma he's a very underrated actor
4
Steve Buscemi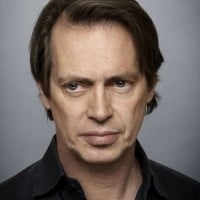 Steven Vincent "Steve" Buscemi is an American actor, comedian, director, and former firefighter. Buscemi has starred and supported in numerous successful Hollywood and indie films.
Have you seen Boardwalk Empire, Fargo, Reservoir Dogs, The Big Lebowski! This guy is an incredible actor and deep down we all know it!
I've seen him in boardwalk empire and my children have seen him in spy kids and he is an amazing actor
I've watched reservoir dogs and Fargo and he's just incridible I mean he deserves at least and oscar nomination
5
Gary Oldman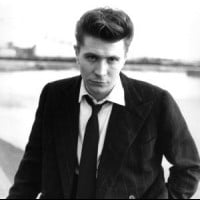 Gary Leonard Oldman is an English actor, filmmaker, musician, and author. Renowned for his "big" acting style, Oldman is one of the most celebrated thespians of his generation, with a diverse career encompassing theatre, film, and television. He has received a Golden Globe award and an Academy Award: best leading actor as Winston Churchill in the historical war drama Darkest Hour.
This guy never ceases to amaze me. He's a great character actor - proof includes Sirius Black, Count Dracula, Commissioner Gordon, Dreyfuss from Planet of the Apes, Dr. Norton from RoboCop...this guy is awesome!
Well, he's only # 17 on the "greatest actors" list, while some actors are ranked above him because people think they're handsome, good signer, nice, etc. So...
What?! He is the actor's actor. And seriously who the hell is this O'brien
6
James Spader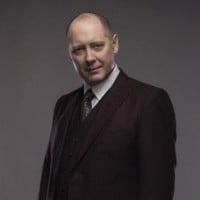 James Todd Spader is an American actor. He is best known for portraying eccentric characters in films such as the drama Sex, Lies, and Videotape, the action science fiction film Stargate, the controversial psychological thriller Crash, the erotic romance Secretary, and the blockbuster superhero film Avengers: Age of Ultron.
He is so good in every thing he does. You NEED to watch his movies
He is such a good actor with heartfelt passion in all his work
He can be a very very mean antagonist.
7
Tim Roth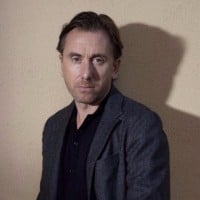 Timothy Simon Roth (born 14 May 1961) is an English actor and producer. He began acting on films and television series in the 1980s. He was among a group of prominent British actors of the era, the "Brit Pack".
Tim Roth isn't just one of the most underrated actors, but he's also one of the greatests. All his performances are incredibly captivating all while being extremely natural. And all you have to do is watch Pulp Fiction's opening scene to know that. But feel free to watch all his other works as well ;) He really needs to do more movies so he can share his talents with the world.
Absolutely extraordinary actor, with tremendous range and charisma. He is completely natural and has given many show stopping performances. Such performances include but not limited to are rob roy, reservoir dogs, pulp fiction, and broken.
8
Giovanni Ribisi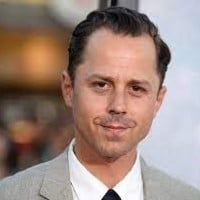 I have long thought he is one of the best actors of our time. His performances are amazing. I don't understand why he isn't given more kudos!
From comedic in Friends to heartbreaking in Saving Private Ryan.
Yes, Giovanni was best actor in the gift!
9
Michael Biehn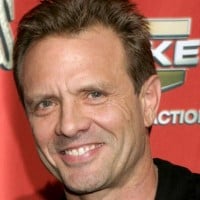 Michael Connell Biehn is an American actor. He is primarily known for his military roles in science fiction films directed by James Cameron.
I hopped onto this list just to find his name. Honestly one of my favourite actors. His most recognizable work are in "The Terminator" and "Aliens" whom he plays badass soldiers. The perfomance he gives in "The Abyss". Had a smaller role in "The Rock" but still powerful.
10
Joseph Gordon Levitt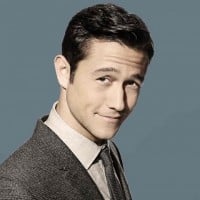 Joseph Leonard Gordon-Levitt is an American actor, filmmaker, singer, and entrepreneur. He has received various accolades, including nominations for the Golden Globe Award for Best Actor – Motion Picture Musical or Comedy for his leading performances in 500 Days of Summer and 50/50.
Most of the actors are great, but they aren't underrated. JGL was the best actor in Inception (the fight scene in the hallway) and so cute in 500 Days of Summer!
Amazing actors and I really think that he's going to get an oscar in the future
Brick, (500) Days of Summer
The Contenders
11
Willem Dafoe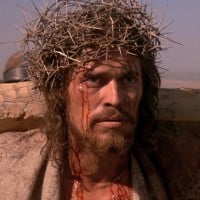 William J. "Willem" Dafoe is an American actor. A member of the experimental theater company The Wooster Group, he was nominated for the Academy Award for Best Supporting Actor for Platoon (1986) and Shadow of the Vampire (2000). He is also well known for his performances as Jesus Christ in The Last Temptation of Christ (1988) and Norman Osborn/Green Goblin in Spider-Man (2002)
12
Sam Rockwell
Sam Rockwell is an American actor who became known for his leading roles in Lawn Dogs, Confessions of a Dangerous Mind, Matchstick Men, The Hitchhiker's Guide to the Galaxy, Moon, G-Force, and Seven Psychopaths.
By far the most underrated actor, and my favourite actor on this list. But I don't think making Most Underrated Actor a popular opinion list is a good idea
13 Kevin Pollak
14
Bruce Lee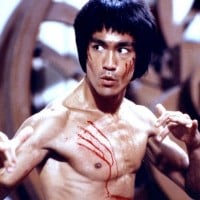 Bruce Lee (November 27, 1940 – July 20, 1973) was a Hong Kong and American martial artist, martial arts instructor, actor, director, screenwriter, producer, and philosopher. He was the founder of Jeet Kune Do, a hybrid martial arts philosophy drawing from different combat disciplines that is often credited with paving the way for modern mixed martial arts (MMA). Lee is considered by critics, media, and other martial artists to be the most influential martial artist of all time and a pop culture icon of the 20th century, who bridged the gap between East and West. He is credited with promoting Hong Kong action cinema and helping to change the way Asians were presented in American films.
15
Zachary Quinto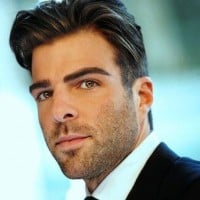 16
Jackie Earle Haley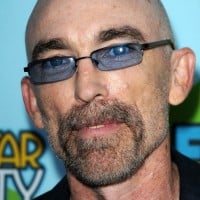 17
Jason Scott Lee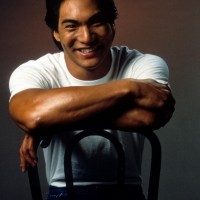 18
Edward Norton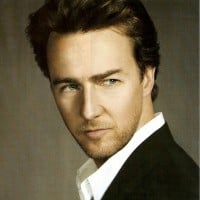 Edward Harrison Norton is an American actor, filmmaker and activist. He has been nominated for three Academy Awards for his work in the films Primal Fear, American History X and Birdman.
Why isn't this man a household name? I hate having to refer to him as "that guy from Fight Club."
Loved him with Richard gere had me fooled .
Fight Club, American History X
19
BD Wong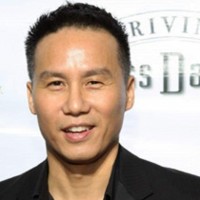 20
Guy Pearce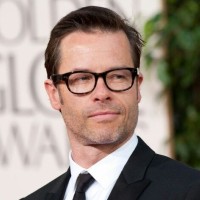 I wanted to vote for Sam Rockwell too, but can't : ( most underrated actor of all time. And Paddy Considine. Oh well.
I am glad I'm not alone ...I hope he knows how good he is .
21
Justin Long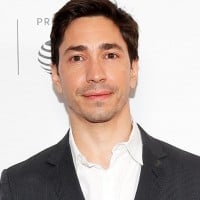 22
Michael Cera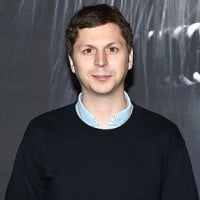 23
Michael Keaton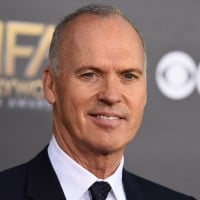 Michael John Douglas (born September 5, 1951), professionally known as Michael Keaton, is an American actor. He is best known for portraying the DC Comics superhero Bruce Wayne / Batman in the films Batman (1989) and Batman Returns (1992), and is set to reprise the role in the DC Extended Universe (DCEU) ...read more.
24
Brian Cox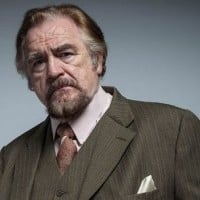 25
James Sie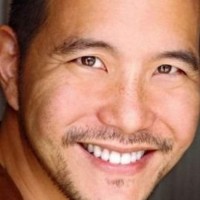 PSearch List