Best Movies of 2018
BKAllmighty
2018 is gearing up to be a massive year at the movies. With new instalments coming from the 'Star Wars', 'Jurassic Park', 'Mission: Impossible', 'Predator', 'Halloween', 'Fantastic Beasts', 'Rocky', and 'Transformers' franchises (on top of a whopping TEN superhero movies) we might have some crazy-high box office returns coming our way. Unfortunately, with 2017's earnings being what they were, we might also see some major box office flops and bombs turning 2018 into another underachieving year for studios. Of course, for those of us who don't care for all the blockbuster mayhem, there will likely be plenty of smaller-budgeted, story-driven films worth watching, I'm sure. This list is (hopefully) filled with titles that satisfy fans of both. Here you'll find a list that has compiled and ranked the biggest cinematic crowd-pleasers of 2018. It's a good year to be a movie lover.
The Top Ten
1
Incredibles 2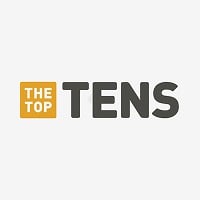 I find it unfair that the other movies that have already been released have to be behind this and along with the other movies that haven't been released. Its stupid for people that haven't even seen the movie already vote for it. Just vote for movies that you've already seen for God's sakes. - bigbubba2001
This is the movie of the year...a greatest disney movie
The hype is on! - Drawbox
How is this number 1 if it's not even out yet? Only because it's called the incredibles doesn't mean that this movie is going to be great. Pixar, in my opinion, hasn't done anything great since 2010. All pixar movies after that have been lame or mediocre at best like zootopia that only was interesting because of the social critic, inside out, coco that was very regular and other bad movies such as cars 2, the good dinosaur or brave - Ale99
V 1 Comment
2
Avengers: Infinity War
What! Its only February 11 and there's a 'best movie of 2018' should be TOWARD the end of the year where they make this. Anyways, I'm excited for this film and this might the BEST movie of all time
This movie is going to be the best movie of all time!
I Bet This is Gonna Be Biggest Opening Worldwide - masoncarr2244
The incredibles suck!
V 1 Comment
3
Black Panther
My review just came out, so I have more thought there. And the comments are right by calling this overrated since it was merely good and little more than that. Your basic superhero movie, but there is some nice political stuff in there too. 7/10 - DCfnaf
It was good, but way overhyped, as I thought it had very, very basic elements. Still though some parts were pretty cool. But seriously that "What are those?! " joke in the movie nearly ruined it! - Phillip873
Incredible film, shattered the mold of Marvel movies! Great performances, great plot and plenty of character death. Not to mention great CGI and a great soundtrack! - Elijah_Cook
THis is by far the best of 2018
V 13 Comments
4
Early Man
One of the earlier movies that wil be released this year, I'm glad, it looks like a masterpiece! - darthvadern
Absolutely hilarious pretty much all the way through! Also you'd be hard pressed making a movie more British than this. - Entranced98
A pretty enjoyable movie that is predictable. A good movie but not one of Aardman's best films. 3.5/5. - MemeTheKeem
5
Ready Player One

Not the most perfect Steven Spielberg movie with lots of pop culture references, but it's still great. It's overstuffed with stunning special effects and includes a few good laughs. So what's the moral? Stop playing with video games and move on with the real world. Enough of what I said, it's still great. Simply a fun film to enjoy in theaters.
The people who saw the first screening say it was good. But honestly, if Spielberg didn't direct this, it would probably suck. - 445956
I read the book but the marketing for this movie is pretty bad. Hope it's good! - TopTenListmaker
Very Good Movie - JPK
V 2 Comments
6
Deadpool 2
This is already overrated. It will probably suck and try to have as much R-Rated and violent scenes as possible as the first one had. I din't hate the first one, but it was far from the best movie of 2016. - darthvadern
How is a movie that's not out already overrated, nobody even saw it yet! - Phillip873
7
Solo: A Star Wars Story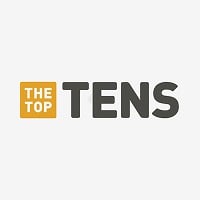 I have hope for it still, I'm not gonna hop on the new Star Wars hate bandwagon just yet! But seriously though it could be good still. - Phillip873
There's something about this movie that catches my interests. - darthvadern
Hopefully better than the last jedi. - wren6
It's going to be another rouge one. - Randomator
V 1 Comment
8
Jurassic World: Fallen Kingdom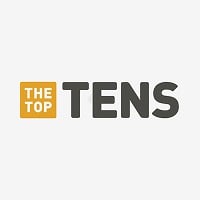 Jurassic Park is my Childhood
9
Ralph Breaks the Internet: Wreck-It Ralph 2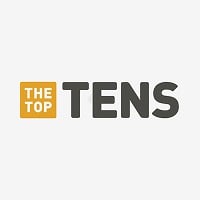 Teaser trailer looked promising but I'm still worried. - Phillip873
Understandable, but Disney won't let us down this time. All bad sequels were Straight-to-DVD movies. - listotaku17
10
Isle of Dogs
Looks like like the best movie of the year. Fantastic Mr. Fox was great and so will this be great. - TopTenListmaker
The Newcomers
? Sgt. Stubby: An American Hero
?
Paddington 2

The Contenders
11
Ant-Man and the Wasp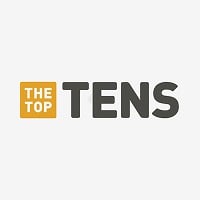 12
A Quiet Place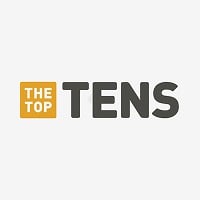 Incredibles 2 and Avengers aren't even out and somehow both rule the list. This movie should be in the top 10 (until now of course). The movie had great narrative, all characters and performances are fantastic, the plot and the idea overall are very interesting, the score is good, the tension is built so well, the direction is actually great and it's something new. This movie should receive more attention because it's actually damn good 8/10. - Ale99
Excellent movie. Very intelligent. - Tia-Harribel
13
Fantastic Beasts: The Crimes of Grindelwald
YES! I'M SO HYPED! - HufflepuffGeekGirl
14
Bohemian Rhapsody
I'm really excited to see it
15
First Man
I'm very excited for this movie! Damien Chazelle is a great director! - Phillip873
16
Hotel Transylvania 3: Summer Vacation
A 3rd installment? this might fall prey to "the third one usually sucks" thing (mentioned in X-Men:Apocalypse about Star Wars:Revenge of the Sith) - GamingGodPrime
17 Sicario 2: Soldado
18 Mary Poppins Returns
19
Love, Simon
I can't honestly find anythin wrong with this movie other than the kinda forced ending. Acting is fantastic, productions is great, plot is incredible, soundtrack is phenomenal, etc. Honestly a must-watch this year - WeirdScienceGuy
SJWS made this garbage, trying to turn kids gay. - Elijah_Cook
20
Tomb Raider
Actually Didn't Suck, But Still Not Great - JPK
21
Teen Titans Go! To the Movies
Me and my sister love the show!
Heck nah. - Extractinator04
What the-
Oh no...
V 1 Comment
22
The Grinch
Look, I Know Everyone Hates Illumination, But I'm Honestly Looking Forward To This - JPK
23 The Predator
24
A Wrinkle in Time
I haven't seen it yet, but my brother said it was okay. - Elijah_Cook
In my opinion, it was great. - Swampert02
Turned out to be very mediocre - Phillip873
It Was Okay - JPK
25
Spider-Man: Into the Spider-Verse
This Could Help Sony's Reputation - JPK
26 Pacific Rim: Uprising
27
Maze Runner: The Death Cure
Amazing movie. Don't pay attention to the critics. As a fan of the books, I gotta say this movie even improved upon Dasher's novel a bit. The character development was better than the other two, the actors were at the top of their game (especially Thomas Brodie-Sangster! ) so many great little moments like the bus scene, and good grief, the feels hit me hard. This movie takes you on an emotional journey and doesn't let go tell after you've left the cinema. Ignore Rotten Tomatoes and see this film!
Couldn't wait to see this... I CRIED SO HARD
28 Mission: Impossible - Fallout
29
I Can Only Imagine

30 Venom
31
Slender Man
Nah, the trailer looked super generic, and slender man hasn't been relevant in years! - Phillip873
It's the same with the bfg trailer 2016 he will appear more in the 2nd one - Sausagelover99
32
Mom and Dad

33
Batman Ninja

34 The Commuter
35 Andre the Giant
36
Zombies

37
Annihilation

Great movie. Visually stunning and the soundtrack is great. It's tense and defiantly needs a second viewing as the first leaves you with theory's and questions.
38
Aquaman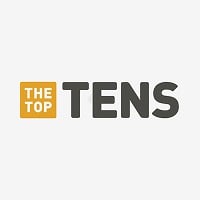 If It's Better Than Suicide Squad - VideoGamefan5
39 Halloween
40 Arctic Justice: Thunder Squad
41
Fifty Shades Freed

I'm surprised Pitch Perfect 3 isn't on here but this is second best -Ali
42 The Spy Who Dumped Me
43 Ocean's Eight
44
Peter Rabbit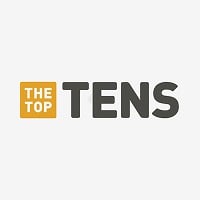 45 Dragon Ball Super Movie
BAdd New Item
Recommended Lists
Related Lists

Top 10 Most Anticipated Disney Movies of 2018

Top 10 Movies of 2017 that Should Be Nominated for Best Animated Feature at the 2018 Oscars

Top 10 2017 Movies that Should Be Nominated for the Oscar for Best Picture in 2018

Top 10 Upcoming Movies from 2018-2019 that Will Most Likely Suck
List Stats
200 votes
47 listings
4 years, 79 days old

Top Remixes (19)

1. Ready Player One
2. Tomb Raider
3. A Wrinkle in Time
princepretty

1. Incredibles 2
2. Solo: A Star Wars Story
3. Ralph Breaks the Internet: Wreck-It Ralph 2
TeamRocket747

1. A Quiet Place
2. Ready Player One
3. Black Panther
Tia-Harribel
View All 19
Posts
Movie Review - Paddington 2
MegaSoulhero
Error Reporting
See a factual error in these listings? Report it
here
.