Best Movies of 2018
BKAllmighty
2018 is gearing up to be a massive year at the movies. With new instalments coming from the 'Star Wars', 'Jurassic Park', 'Mission: Impossible', 'Predator', 'Halloween', 'Fantastic Beasts', 'Rocky', and 'Transformers' franchises (on top of a whopping TEN superhero movies) we might have some crazy-high box office returns coming our way. Unfortunately, with 2017's earnings being what they were, we might also see some major box office flops and bombs turning 2018 into another underachieving year for studios. Of course, for those of us who don't care for all the blockbuster mayhem, there will likely be plenty of smaller-budgeted, story-driven films worth watching, I'm sure. This list is (hopefully) filled with titles that satisfy fans of both. Here you'll find a list that has compiled and ranked the biggest cinematic crowd-pleasers of 2018. It's a good year to be a movie lover.
The Top Ten
1
Avengers: Infinity War

I adore this movie. Despite the ending being a bit abrupt (like all episode endings of Degrassi: Next Class, seriously the most abrupt episode endings ever), it was insanely action-packed, the visuals were excellent, it was really funny, and the characters were amazing. I've only really seen Marvel movies as early as Captain America: Civil War and the ones I've seen were awesome. Despite even 2017 being a crummy year, Marvel was probably the best thing about 2017. Their movies just keep getting better. - PhoenixAura81
Just saw this last weekend, and I have to say, this movie was a lot of fun. Not perfect, but really good. Of the three Avengers movies, I'd say this is the second best, behind the first one. Overall, I give this movie a 9/10. - Metarock
I might be jumping the gun by saying this, but I say its movie of the year it had the start up right away, the comedy reliefs, the action, and the emotional roller coaster. - htoutlaws2012
Yea boi
V 38 Comments
2
Incredibles 2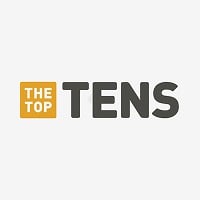 The original Incredibles movie is probably the movie I've watched the most in my life. I'm not exaggerating when I say that I've seen it beginning-to-end close to 30 times. It's a very nostalgic film from my childhood that I hold with the utmost respect as an adult. To this day, it remains one of my all time favorites. Watching the second installment took me back to when I was a kid and gave me everything I wanted in an Incredibles sequel. The characters are all the same lovable, complex individuals that we've known for the past 14 years and each actor gives an astounding vocal performance. The fluid animation and action sequences are equally breathtaking and exhilarating. The screenplay is sharp, clever, and does not pander to a younger audience whatsoever. The characters talk like they did in the original with well-written dialogue that will most likely fly over kids heads. And while the plot is a tad predictable at times, I'm perfectly fine with it because Brad Bird's execution is ...more - phillysports
Look on the bright side: at least Jake Paul and Amy Schumer aren't in The Incredibles 2.

It may been about 14 years since Disney and Pixar animated computer animated thriller about a dysfunctional family of superheroes working together to defeat the bad guys. That was so 2004. In reality, the world is still in a crisis. Don't set your hopes too high to expect the Avengers to fight against criminals and thugs. They're not real. Sorry to say it, fanboys and fangirls.

Director Brad Bird is back again with another Incredibles film. So far, this is one of the best animated movies I have ever seen.

Voice acting of The Incredibles 2 is what make the characters come to life. Craig T. Nelson kept up with the humorous attitude as Bob Parr. I couldn't help but laugh and laugh at how funny things are when things go haywire. Samuel L. Jackson does great collaboration as Mr. Incredible's friend as Frozone. His hilarious attitude helps keep up the sequel's integrity. And what ...more
Like the top-voted comment on the list of the best games of 2017 for Super Mario Odyssey stated: stop complaining that it's not out yet! Once it is out, the comments are going to be littered with people complaining that it's not out, making the section feel dated and inadequate. Once the movie comes out, THEN we'll decide if it should be placed higher or lower. - MasonOcker
I should totally see both Incredibles movies. They look awesome. - PhoenixAura81
V 8 Comments
3
Black Panther

It was good, but way overhyped, as I thought it had very, very basic elements. Still though some parts were pretty cool. But seriously that "What are those?! " joke in the movie nearly ruined it! - Phillip873
My review just came out, so I have more thought there. And the comments are right by calling this overrated since it was merely good and little more than that. Your basic superhero movie, but there is some nice political stuff in there too. 7/10 - DCfnaf
Fine movie but definitely already the most overrated movie of the year. The best review movie on rotten tomatoes? Give me a break 7.5/10 - TopTenListmaker
Another great job by Marvel. As overrated as it was, it was an excellent movie and I will definitely remember it for years to come. - PhoenixAura81
V 15 Comments
4
Ready Player One

Not the most perfect Steven Spielberg movie with lots of pop culture references, but it's still great. It's overstuffed with stunning special effects and includes a few good laughs. So what's the moral? Stop playing with video games and move on with the real world. Enough of what I said, it's still great. Simply a fun film to enjoy in theaters.
The people who saw the first screening say it was good. But honestly, if Spielberg didn't direct this, it would probably suck. - 445956
I read the book but the marketing for this movie is pretty bad. Hope it's good! - TopTenListmaker
I LOVED this movie so much! "It's f*****g CHUCKY! " - Solarian
V 3 Comments
5
Deadpool 2

I really like the first Deadpool movie that came out in 2016. I thought it was a fun movie with likable characters and a lot of charm and humor. The sequel improves upon it in every way. The story is much better in the fact that it's not just about Deadpool going on a mission to kill one person. It actually has a lot of unpredictable twists and turns and they add a lot more depth to Deadpool's character. Every new character they add is just great and the acting in the film is great overall. The movie is just a phenomenal parody of superhero movies and sequels, and it succeeds in every thing it sets out to do. This might eventually become one of my favorite comedies ever. - phillysports
Its as great and enjoyable like the first one - Dvafan2
Good film, might review it - Gangem
Better than Infinity War.
V 5 Comments
6
Jurassic World: Fallen Kingdom
This should be Number 1 or 2 because I was once listening to the radio on kiss 108 and a guy said Jurassic World Fallen Kingdom is going to be the biggest movie of the summer in fact those of you that are reading this before June 22nd the movie is only 2 weeks away
Critics are just getting worse these days. This was rejected by them, and it will be worse if Skyscraper gets rejected as well. Rampage got rejected by the critcs and that movie was good. I am so done with critics.
I just watched this earlier. It was pretty good I guess. - TheFourthWorld
Jurassic Park is my Childhood
7
Isle of Dogs

Pretty much the best movie ever, uncontested. - s0ramble
Looks like like the best movie of the year. Fantastic Mr. Fox was great and so will this be great. - TopTenListmaker
8
A Quiet Place

Incredibles 2 and Avengers aren't even out and somehow both rule the list. This movie should be in the top 10 (until now of course). The movie had great narrative, all characters and performances are fantastic, the plot and the idea overall are very interesting, the score is good, the tension is built so well, the direction is actually great and it's something new. This movie should receive more attention because it's actually damn good 8/10. - Ale99
Finally, a horror movie that doesn't need graphic violence, sex and cursing to carry it through! This film was absolutely incredible and parents, if you have younger teens who like scary stuff, this movie is perfect to bring them to! - Solarian
Excellent movie. Very intelligent. - Tia-Harribel
9
Early Man

One of the earlier movies that wil be released this year, I'm glad, it looks like a masterpiece! - darthvadern
Absolutely hilarious pretty much all the way through! Also you'd be hard pressed making a movie more British than this. - Entranced98
This is so stupid - Jakebodley
A pretty enjoyable movie that is predictable. A good movie but not one of Aardman's best films. 3.5/5. - MemeTheKeem
10
Solo: A Star Wars Story

I have hope for it still, I'm not gonna hop on the new Star Wars hate bandwagon just yet! But seriously though it could be good still. - Phillip873
Hopefully better than the last jedi. - wren6
Like the new star wars movies its going to make a billion in the box office and be very overrated - Dvafan2
I don't understand the hate that it got. I mean, the plot was kind of incohesive, but it was still a really good flick. - Solarian
V 7 Comments
The Newcomers
? Hotel Artemis
?
Suicide Squad: Hell to Pay

The Contenders
11
Ant-Man and the Wasp
Will probably be great and it's a marvel movie so I'm not worried - Dvafan2
12
Ralph Breaks the Internet: Wreck-It Ralph 2
Teaser trailer looked promising but I'm still worried. - Phillip873
Understandable, but Disney won't let us down this time. All bad sequels were Straight-to-DVD movies. - listotaku17
There Just Shoving EVERYTHING In Their from Pixar, Muppets, Marvel, Star Wars, Google, etc. - WWEWBMortalKombatFan
Why are they forcing frozen in this why - Dvafan2
Yes! Vote this higher! - ResonatingScreamS
V 1 Comment
13
Bohemian Rhapsody
I'm really excited to see it
14
Annihilation

Great movie. Visually stunning and the soundtrack is great. It's tense and defiantly needs a second viewing as the first leaves you with theory's and questions.
This is what Science Fiction films are supposed to be; films with big themes that make you ponder existence and humanity.
Great acting, visually stunning, and one of the most mysterious ending in cinema. I recommend you to see. - psiddy42
Very good movie. See this. - psiddy42
15 Venom
16
Paddington 2

100% rotten tomatoes!
BEST MOVIE OF ALL TIME. KNIGHTS OF NEE! - psiddy42
17 Ocean's Eight
18
Love, Simon

I can't honestly find anythin wrong with this movie other than the kinda forced ending. Acting is fantastic, productions is great, plot is incredible, soundtrack is phenomenal, etc. Honestly a must-watch this year - WeirdScienceGuy
19
Lean on Pete

20
Spider-Man: Into the Spider-Verse
This Could Help Sony's Reputation - JPK
21
Mission: Impossible - Fallout
Looks sounds good
22
Hereditary

23
First Man
I'm very excited for this movie! Damien Chazelle is a great director! - Phillip873
24 Dragon Ball Super Movie
25
Fantastic Beasts: The Crimes of Grindelwald
YES! I'M SO HYPED! - HufflepuffGeekGirl
26 Sicario: Day of the Soldado
27
Teen Titans Go! To the Movies
Me and my sister love the show!
This might actually be good... - 445956
Great! Can't wait to see it - Jakebodley
2017: We had the worst animated movie of all time, "the emoji movie"!
2018: hold my beer... - MUSHROOM
Teen Titans Go To The Movies Won't Even Come Close To That Vomit Inducing Crap of a Movie - WWEWBMortalKombatFan
V 5 Comments
28
Loveless

29 Mary Poppins Returns
30
Hotel Transylvania 3: Summer Vacation
NEED TO SEE IT. It's gonna be 3D wich will make it more exiting - Jakebodley
A 3rd installment? this might fall prey to "the third one usually sucks" thing (mentioned in X-Men:Apocalypse about Star Wars:Revenge of the Sith) - GamingGodPrime
31
Game Night

32
Tomb Raider

Actually Didn't Suck, But Still Not Great - JPK
33
Maze Runner: The Death Cure

Amazing movie. Don't pay attention to the critics. As a fan of the books, I gotta say this movie even improved upon Dasher's novel a bit. The character development was better than the other two, the actors were at the top of their game (especially Thomas Brodie-Sangster! ) so many great little moments like the bus scene, and good grief, the feels hit me hard. This movie takes you on an emotional journey and doesn't let go tell after you've left the cinema. Ignore Rotten Tomatoes and see this film!
Couldn't wait to see this... I CRIED SO HARD
34
The Grinch
Look, I Know Everyone Hates Illumination, But I'm Honestly Looking Forward To This - JPK
35
The Death of Stalin

36 The Predator
37
Pacific Rim Uprising

38
You Were Never Really Here

My favorite film of 2018 so far, and I'm glad to see it's getting more attention since I've watched it. Joaquin Phoenix has shown himself to be a fantastic actor once again with his performance as a troubled veteran, the cinematography is the best I've seen all year, Jonny Greenwood created another phenomenal score that was able to blend uncontrolled calamity and relaxing tunes with ease, even the child actor does a great job here. I'm amazed how these two were able to give off a bunch of emotion with their eyes and facial expressions, which is something I don't see very often in recent film. If you're able to put up with grisly violence mixed with artistic beauty, I highly recommend this film if there's a theater playing it. - nerffan8000
39
I Can Only Imagine

40
Life of the Party

41
Slender Man
Nah, the trailer looked super generic, and slender man hasn't been relevant in years! - Phillip873
It's the same with the bfg trailer 2016 he will appear more in the 2nd one - Sausagelover99
42
Mom and Dad

43
Batman Ninja

44
The Commuter

45
Andre the Giant

46
Zombies

Yay great movie - Jakebodley
47
Aquaman
If It's Better Than Suicide Squad - VideoGamefan5
48 Halloween
49 Arctic Justice: Thunder Squad
50
A Wrinkle in Time

In my opinion, it was great. - Swampert02
Turned out to be very mediocre - Phillip873
I still want to see it #looksgreat - Jakebodley
I loved it ❤️ And it was a great excuse to stare at Levi for 2 hours😂😍
V 1 Comment
PSearch List
Related Lists

Top 10 Most Anticipated Disney Movies of 2018

Top 10 Best Movies of the First Half of 2018

Best Horror Movies of 2018

Top Ten Most Anticipated Action Movies of 2018-2020
List Stats
500 votes
65 listings
4 years, 143 days old

Top Remixes (29)

1. Avengers: Infinity War
2. Incredibles 2
3. Ocean's Eight
htoutlaws2012

1. Isle of Dogs
2. Deadpool 2
3. Avengers: Infinity War
djpenquin999

1. Avengers: Infinity War
2. Black Panther
3. Ready Player One
Solarian
View All 29
Posts
Movie Review - Paddington 2
MegaSoulhero
Movie Review - Ready Player One
MegaSoulhero
Movie Review - A Quiet Place
MegaSoulhero
Error Reporting
See a factual error in these listings? Report it
here
.