Top 10 Best Actors to Become the New James Bond
The Top Ten
1
Christian Bale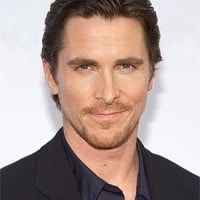 Christian Charles Philip Bale (born 30 January 1974) is an English actor. Known for his versatility and physical transformations for his roles, he has been a leading man in films of several genres. He has received various accolades, including an Academy Award and two Golden Globe Awards. Forbes magazine ...read more.
He is Welsh/British, proven Action film actor with the class and Bond-like swagger - he would make for a classic Bond - provided, of course that he wants to give the role a try. You can just imagine him standing up to 'M' (Ralph Fiennes) or flirting with Moneypenny (Naomi Harris) going to pick up the latest Aston Martin from Q (Ben Whishaw).
Only two people I think could play bond, I have already voted for one of them, but Christian Bale is a great actor a true all rounder, if he got the role of the next James Bond I would love it and look forward to it.
YAYAYAYAYA!
There is no one, and will never be better than Christian Bale,
Not one performance of his has he failed.

He is not only handsome but also and amazing actor,
Make him Bond- his dedication is the prime factor.
Christian Bale is my all time favorite actor. Sometimes I'll watch bad movies just cause he's in them.
2
Henry Cavill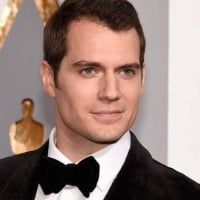 Henry William Dalgliesh Cavill is a British actor. He began his career with roles in the feature adaptations of The Count of Monte Cristo and I Capture the Castle.
He got a raw deal with Superman - got reduced to a side character in a franchise that was supposed to be his own, he has to train harder than any other actors, shoot 15 hours a day, while wearing that extremely uncomfortable suit, and yet not even getting top billing. he's got everything Bond needs - look, physic, age, charisma (when he is given enough to work with), he is even British (Superman is not) - So please! Let him have this one! he's been unlucky for waaay too long.
Have right look, charism.
Britit actor, dark, perfect age, tall (must be at least 1.85cm.
Yes. Right man if we and Broccoli want Bond continue be serious film and interesting.
If se choose woman ottaa looking guy like hiddleston or example Idris game is over.

Bond must have serious actor, no any comedy or bold & beautyfull actor.

Specially no ever woman.
Maybe someday black guy.
The guy's already Superman. He can stay as just Superman. Giving him more regularly-scheduled wheelbarrows full of money would just be unfair for everyone else.
OH my, another great actor with a commanding presence. Come one, women still want a strong, masculine actor and Henry is it. His acting is brilliant.
3
Hugh Jackman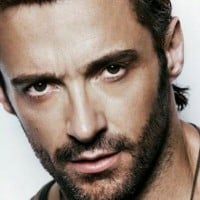 Hugh Michael Jackman (born October 12, 1968) is an Australian actor, producer and musician. Jackman has won international recognition for his roles in major films, notably as superhero, period, and romance characters.
Would make a goo Bondsman. To redeem Aussie actor( George Lazenby) who played in "On Her Majesty's Secret Service", and messed up for future Bond films.
Actually Hugh was asked to play Bond in casino royal but turn it down.
I could see him as bond! He has the bond look and acting talent to do it!
He could be one of the best actors who played James Bond!
4
Tom Hardy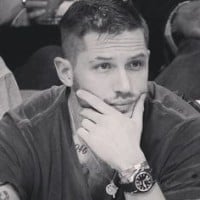 Edward Thomas Hardy, CBE is an English actor and film producer. Originally a model, Hardy made his film debut in Ridley Scott's Black Hawk Down.
Perfect fit for the part. Huge amount better than Jamie Bell as Jamie is totally wrong as Bond.
Is Tom Hardy British though? The actor definitely has to be British.
Already played English spy in this means war. Definitely could pull it off...
Watching Tom Hardy as James Bond - that would be an awesome day...!
He's been in some great movies. I think he'd be perfect.
5
Jon Hamm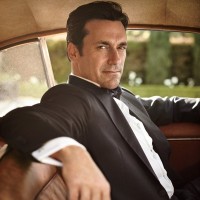 Jonathan Daniel "Jon" Hamm (born March 10, 1971) is an American actor, director, and television producer best known for playing advertising executive Don Draper for the AMC television drama series, Mad Men (2007–2015).
Sophisticated and tuff, wide range, Baby Driver to Keeping Up with the Joneses
6
James McAvoy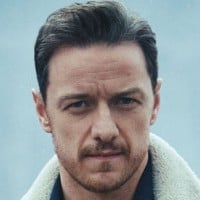 James McAvoy is a Scottish actor. He made his acting début as a teen in 1995's The Near Room and continued to make mostly television appearances until 2003, when his feature film career began and he continued to work in both areas from then on.
7
Gerard Butler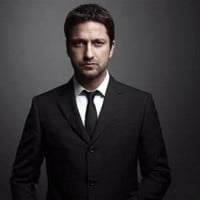 Not a great choice on this list. None would never be as good as Sean Connery but I'll go with Gerard Butler for the moment. For starters, he's good-looking but the young ones might prefer Tom Hiddleston. I think whoever it is should have black hair!
Whoever he is, he needs to be British (or Scottish as in Sean Connery - sigh! OR Welsh OR perhaps Irish), and he needs to be very handsome (Sean Connery - drool! ) and very suave!
8
Richard Armitage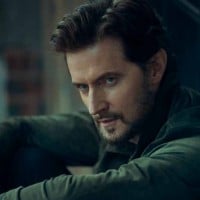 9
Michael Fassbender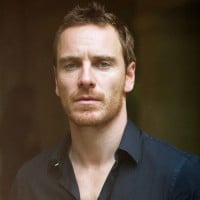 Michael Fassbender is a German-Irish actor of stage and screen whose career includes roles in both independent and blockbuster films, most notably; Hunger, Inglourious Basterds, Shame, X-Men: First Class, Prometheus, 12 Years a Slave, Frank, X-Men: Days of Future Past, and Steve Jobs.
Totally! I like Daniel Craig as 007, but Michael Fassbender could NAIL this role!
10
Scott Adkins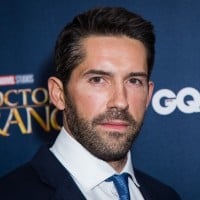 The Contenders
11
Sam Worthington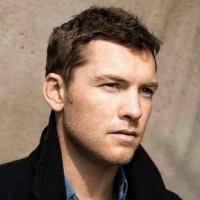 Samuel Henry John Worthington is an Australian actor. He portrayed the protagonist Jake Sully in the 2009 film Avatar; Marcus Wright in Terminator Salvation; and Perseus in Clash of the Titans and its sequel, Wrath of the Titans; before transitioning to more dramatic roles, in Everest, Hacksaw Ridge, ...read more.
12
Robert Pattinson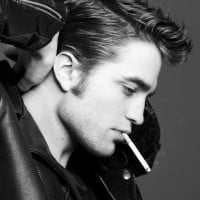 Robert Douglas Thomas Pattinson is an English actor, producer, model, and musician. He started his film career by playing Cedric Diggory in Harry Potter and the Goblet of Fire, a 2005 fantasy film.
Personally, I don't like him that much but many people would like to see him as James Bond. And you don't need much acting talent to play Bond
13
Jason Statham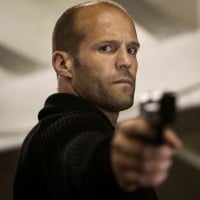 Jason Statham is an English actor. He is known for his roles in the Guy Ritchie crime films Lock, Stock and Two Smoking Barrels, Snatch, and Revolver.
A bald-headed, nails-for-teeth, Derbian playing 007? Maybe a 007 henchman, at best. I love the guy but he's the kind of guy who could barely wear a tuxedo for 2 minutes without dowsing it in gasoline, riddling it with bullets, or coating it in smoke.
Jason Statham , tough down to earth guy. Just my opinion but I think he would make a splendid Bond.
Jason Statham does all his own stunts, takes a risk to impress his fans, surely he deserves the honour of the next james bond, imagine how him playing bond would pan out, he would shoot all the baddies
Of-course he can... Haven't seen Furious7...?
14
Eric Bana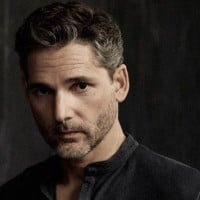 Eric Bana is an Australian actor and comedian. He began his career in the sketch comedy series Full Frontal before gaining critical recognition in the biographical crime film Chopper.
Eric Bana is a great and multifunctional actor. He would be a fantastic fit to play 007 and he has the needed background and skills to take the chance and do great.
Eric Bana is one of my favorite actors. He is very talented and versatile. He would be a great James Bond. He looks great in Action movies
15
Tom Hiddleston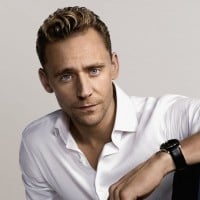 Thomas William Hiddleston is an English actor. He is best known for his role as Loki in the Marvel Cinematic Universe, appearing in Thor, The Avengers, and Thor: The Dark World.
16
Richard Madden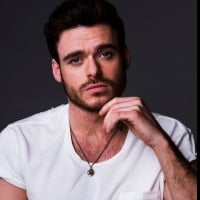 Richard Madden is a Scottish stage, film, and television actor best known for portraying Robb Stark in the HBO series Game of Thrones and Prince Kit in Disney's Cinderella.
He could play a younger version of Bond and he could make Bond Scottish again.
He's Scottish like Sean Connery & easy on the eye.
17
Matt Damon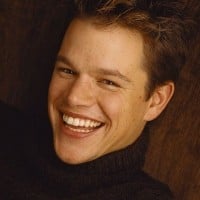 Matthew Paige "Matt" Damon is an American actor, film producer and screenwriter. He is ranked among Forbes magazine's most bankable stars and is one of the highest-grossing actors of all time.
18
Jude Law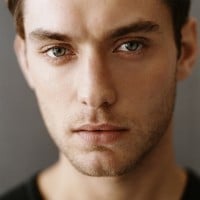 David Jude Heyworth Law (born 29 December 1972), is an English actor. He has received nominations for two Academy Awards, two Screen Actors Guild Awards, three Golden Globe Awards and two British Academy Awards, winning one. In 2007, he received an Honorary César and was named a knight of the Order ...read more.
Insanely good looking. To die for. Fit and ready. He will be the best Bond ever. He has ultimate sex appeal and that is most of the role.
Daniel Craig is the best James Bond ever. But Jude Law would probably be the third best (after Craig and Connery).
His role in 'Spy' was basically him handing MGM his resume for the role. Not sure if he'd ever actually get it, though.
19
Chris Evans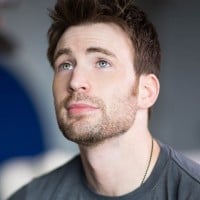 Christopher Robert Evans is an American actor. Evans is best known for his superhero roles as the Marvel Comics characters Captain America in the Marvel Cinematic Universe and the Human Torch in Fantastic Four.
This is a joke right? He's a 49 year old, arrogant ginger speccy four-eyed idiot who thinks he's funny.
He will make a good James Bond.
20
Chris Pine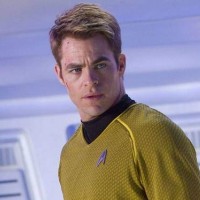 Christopher Whitelaw Pine is an American actor. He is best known for playing James T. Kirk in the Star Trek reboot film series (2009–), Will in Unstoppable (2010), Cinderella's Prince in Into the Woods (2014), Toby Howard in Hell or High Water (2016), Bernie Webber in The Finest Hours (2016), Steve ...read more.
21
Colin Farrell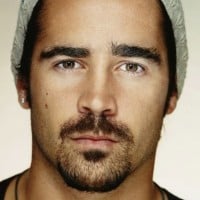 Colin James Farrell is an Irish actor. A leading man in blockbusters and independent films since the 2000s, he has received various awards and nominations, including two Golden Globe Awards and a nomination for an Academy Award.
22
Nicholas Hoult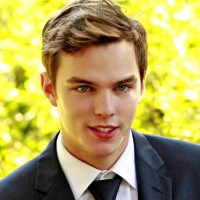 23
Ewan McGregor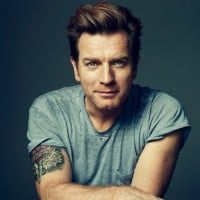 Ewan Gordon McGregor is a Scottish actor. His first professional role was in 1993, when he won a leading role in the Channel 4 series Lipstick on Your Collar.
The perfect re-vamped James Bond, I'd Be his Moneypenny! Ewan could bring back some of that Sean Connery sex appeal, definitely suave and sofisticated.
I'd love to see what he would do with a role like this.
24
Idris Elba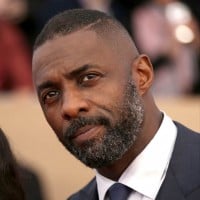 Idrissa Akuna "Idris" Elba OBE is an English actor, producer, musician and DJ known for playing drug trafficker Stringer Bell on the HBO series The Wire, DCI John Luther on the BBC One series Luther and Nelson Mandela in the biographical film Mandela: Long Walk to Freedom.
Black 007 Hmm mm leg see
It might just work.
He deserve it.
25
Liam Neeson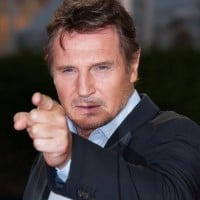 Liam John Neeson, OBE is an actor from Northern Ireland. In 1976, he joined the Lyric Players' Theatre in Belfast for two years. He then acted in the Arthurian film, Excalibur.
Taken, sets the stage for this amazing and talented actor to evolve into the next James Bond...Liam Neeson is as kind and friendly as he is talented. Action flows in his veins, he is the best choice for 007 hands down...
In Kingston Ontario Canada, Liam is the one and only choice for the next evolution of Bond. Good luck Mr. Neeson.

Sir Sean would be proud of you sir...cheers.
Nah, he's way to old for the job.
PSearch List