Top 10 Most Beautiful Turkish Actresses
The world of Turkish cinema and television features a wide array of dazzling and talented actresses who have made a substantial impact on the global entertainment scene. With their striking looks and undeniable talent, these Turkish actresses have made a name for themselves far beyond the borders of their homeland.

But what exactly makes these Turkish actresses "the most beautiful"? Is it their radiant appearances, their captivating performances, or maybe the unique charm they each bring to their roles? It could be an amalgamation of these traits that truly highlights their beauty.

Beauty, as we know, is a multifaceted and subjective concept. In this case, we aren't just celebrating physical attractiveness, but we are also acknowledging inner beauty, talent, charisma, and the magical ability to captivate an audience. This is an appreciation of the myriad forms of beauty, each as compelling as the next.

The Top Ten

1 Beren Saat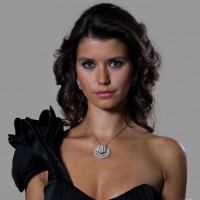 Most Beautiful and Best actress, which can play any type of role... My favorite forever. She is attractive as well as very nice personality
She's a goddess and the best actress there is, her beautiful face never gets old unlike the others. she always can play a 20 years old girl
Beren saat is so stylish and her personality is too much pretty she is a doll..
She is the most versatile yet the prettiest lady of this universe.
2
Berguzar Korel
So nice. She is as beautiful as an angel.
3
Cansu Dere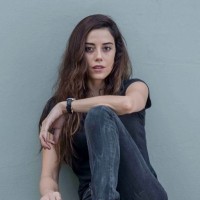 Cansu is so atractive and elegant she is the best model and pretty actress.
4
Sedef Avci
Goodluck Sedef Avci. no matter what happens.. I'm still your fan we love you..
5 Ebru Kocaaga
6 Bade Iscil
7
Selin Demiratar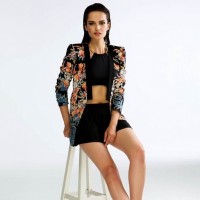 8 Asli Tandogan
9
Meryem Uzerli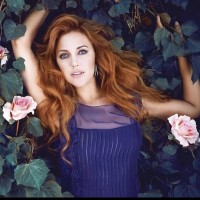 I found her very hardworking and she is so beautiful. She knows how to act and her looks are killer. She have everything that a perfect actress need. For me she is no1
Meryem uzerli is the best character in mera sultan I like this drama.. This drama is famous for its best musics
She is so beautiful actress in the whole world.
Her hairs are awesome and acting is also awesome.
MERYEM UZerli is very beautiful actress as your hair is stylish... ! From malaika
10
Tuba Büyüküstün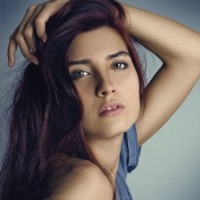 Her beauty is rare. I think she's most beautiful girl in in the world.
Tuba's eyes are breathtaking. She is beyond beautiful.
She is the most beautiful and popular actrees in turkey. She must be top of this list.
She is the most pretty girl I like her..
The Contenders
11
Hazal Kaya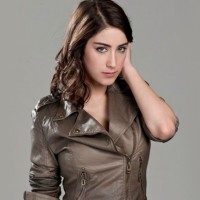 I love her she is the most beautiful girl I have ever seen. Her acting is magnificent and her smile is so Aww :-* most of the Indians love her
I love her she is very beautiful and have a such a innocent smile.
Hazal kaya is cute and her beautiful smile is so attracted..
I actually don't like her because she works with Cagatay Ulusoy but she is very pretty.
12
Serenay Sarikaya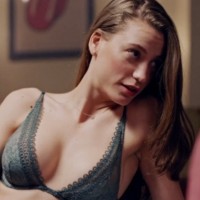 I can't believe Serenay Sarikaya isn't in the top 3.
I like very much Serenay You are the best.
13
Fahriye Evcen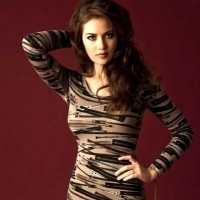 Ferdie wouldn't have been such a beautiful character without Fahriye playing her part. And she and Burak? Relationship goals
14
Hande Ercel
She should be no. 1. So beautiful
She's an overall package.
No words angel!
15
Oyku Karayel
And God those eyes of hers!
16 Özge Törer
17
Nurgul Yesilcay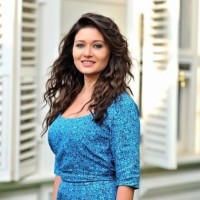 Perfection in pronouncing dialog.
Self confidence in acting.
Glorious beauty with rose petals lips & attractive blue eyes that's recognition real artist, Nurgul yesilcay capable actress.
Perfection in pronouncing dialog. Self-confidence in acting. Her lips as delicat as rose petals. Attractive greenish eyes with glorious beauty. As an actress NURGUL YESILCAY proving capablity.
Beautiful & bold girl, master in emotional acting.
Sweet, innocent lovable looking. My dream girl.
18
Elcin Sangu
The best actress, the most talented, the most beautiful! I from the Chechen republic, the Caucasus) millions of people love you there.
19 Birce Akalay
20
Ayca Aysin Turan
Have you seen her crystal blu eyes? Jeez they're beautiful...
She's really cute and good actress, nice shape too.
21
Berrak Tuzunatac
Berrak is looking like a boy I don't like why she enter;s in mera sultan by the role of mustafa wife oh.. That's not good..
Mehmet gunsur is only my lover and I don't want berrak boy comes..
22 Emina Sandal
23 Songul Oden
24 Ceyda Ateş
25
Ceren Hindistan
She is the most beautiful I have ever seen.

I am not young and have traveled the world and seen beauties of all types. Marvelous bodies in the fanciest resorts in Mexico. Watched thousands of movies from all parts of the world and I have a friend that is a beauty scout in LA.

Nobody comes close to this goddess.
PSearch List