Best Actors Who Have Played James Bond
Who is your favourite actor who has played the famous "James Bond"? Vote here.

The Top Ten

1 Sean Connery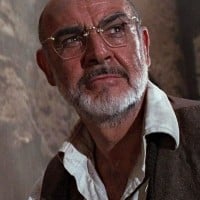 Sir Thomas Sean Connery (August 25, 1930 - October 31, 2020) was a retired Scottish actor and producer who had won an Academy Award, two BAFTA Awards and three Golden Globes. He was best known for playing James Bond (James Bond Series), Jim Malone (The Untouchables), and Dr. Henry Jones Sr. (Indiana Jones & The Last Crusade)
As of late, the concept of who portrayed the best Bond was broached and while so many actors have done justice proud and carried their respective movies wonderfully over the decades in which these movies aired; by a notable margin and what I know as my parasympathetic-adrenaline-with goosebump response, I know and remember one who brought larger than life animation to The 007: That Entity, Mr. Sean Connery. The suspense scenes and the more relaxed scenes from Sean Connery's first and remaining movies complete with camera angles, audiovisual effects and raw actor performance truly have enabled the concept of the Ian Fleming secret agent to stellar magnitude. Actor Sean Connery has a magnetism as the man Sean Connery has a presence; therefore, the recipe for captivation of even a child's attention as I was at the time, in the 1970's, was all there. Many of the great movies ever made for their entertainment engagement and wow-value were because of wise casting and awesome movie making teams; consequently, the James Bond movie franchise has enthralled audiences for decades and will continue for as many decades as such awesome combinations in the minds of movie making genius continues. Mr. Sean Connery or Sir Sean Connery as he may be referred to is and will be the mark, the standard measure for the quintessential male espionage fighter with all the power, elegance and drive. Long live Sean Connery! A toast to a Hollywood Great who is also in a class by himself and will live forever in the movies he made.
2
Daniel Craig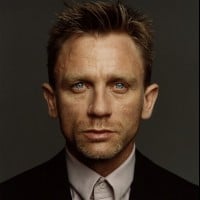 Daniel Wroughton Craig is an English actor. Craig trained at the National Youth Theatre and graduated from the Guildhall School of Music and Drama in 1991, before beginning his career on stage.
I like how Daniel Craig is a more focused actor towards the actual action scenes and his seriousness always makes me feel like he can never lose. The reason he's number three on this list and not 1 or 2 is pretty easy to figure out.
1.Blonde hair, James Bond always has black
2. Not as smooth with the ladies
3. A James Bond may not be as serious as him
Well I think all 3 of those reasons that I've heard from people are stupid
1. The blonde hair doesn't bother me
2. I don't think he's to bad with the ladies
3. I love that kind of seriousness in a Bond
Vote for Daniel Craig!
A great actor given great scripts, okay Quantum was a bit wobbly and the science was all wrong, he is also athletic and by all accounts tough and having him do so many of his own stunts and very little CGI made us all buy in. Closest to the Bond of the books and a great reboot. Perhaps what Dalton could have been with better scripts and without the BS lawsuit from Kevin McCory that halted production for years.
Has to share the top spot. We will always have affection for Sir Sean and a loyalty to him for being the first and honestly very good. Is Daniel better, or is just the films are better and more contemporary now? Don't know it's hard to judge. Love Dr No but watching it now it looks cheap and dated. So many editing mistakes, Bonds tie appearing and disappearing, a Browning 32 (the FN clearly visible) on what is supposed to be a Walther.
Connery v Craig maybe time and Craig's post Bond career will settle it. If not the best the very near the top.
3
Pierce Brosnan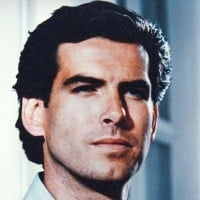 Pierce Brendan Brosnan is an Irish actor and film producer who after leaving comprehensive school at age 16, began training in commercial illustration.
Pierce Brosnan was the perfect James Bond and it is his films I can watch over and over again. He had the perfect mix of sophistication and humour, humour was over done by Roger Moore. Timothy daulton too serious and George Lazenby just never got it right in any way, his accent was so fake also.

As for daniel Craig, he is a good actor but James Bond? Never! He looks like a builder with no class.

So as the Perfect Bond, Brosnan wins hands down in my opinion.

Sean Connery comes a close second though.
Pierce Brosnan is probably the prettiest of them all who has played bond, but that's not the reason I think he's the best, the reason for that is because he combined all the elements of the previous bonds together, he has the charm of Connery, the gift of comedy that Moore had, and the darkness of Dalton. And while Timothy Dalton is my favorite James bond and I do think he's the best as well, Pierce Brosnan has to be my second favorite.
4
Roger Moore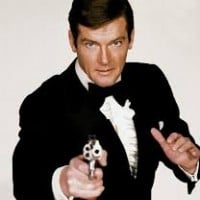 Sir Roger George Moore KBE (1927-2017) was an English actor. Moore played the British secret agent James Bond in seven feature films such as Moonraker, The Spy Who Loved Me and Live and Let Die, between 1973 and 1985. Moore worked as a model and made several appearances in minor films and television dramas before finding more substantial roles in the television serials Ivanhoe, The Alaskans and Maverick... read more
His version of Bond is charming, debonair, witty and cunning. These are elements I like to see in Bond even though may not be Ian Fleming's actual Bond. It was hard to find a replacement for Sean Connery (just look at George Lazenby), but he did a great job replacing Sean Connery and is the only older Bond actor to successfully replace a younger actor. His legacy of 7 Bond films reflects his success. I don't know why he's underrated so much.
Roger Moore had it all and was/is 007. Tall, suave, sophisticated, sexy, excellent at physical comedy, great comedic timing and so hot but so fun. He's an excellent actor. He embodied the character with perfection.
I enjoy everyone else but Roger is being underrated here because he's not very well known to the younger crowds or most recent. Your a true classic Roger Moore xoxo
Fleming himself thought Moore was the actor to play Bond ( and, strangely, Hoagy Carmichael ). Roger played the role more times than anybody which should tell you something. They say that your favorite Bond is the first one you see on the big screen, so it's always Roger Moore for me.
5
Timothy Dalton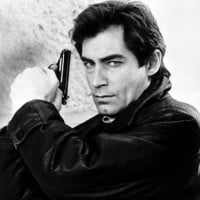 Timothy Peter Dalton is an English actor. He is known for portraying James Bond in The Living Daylights and Licence to Kill, Rassilon in Doctor Who, as well as Rhett Butler in the television miniseries Scarlett.
This is my list:
1. Timothy Dalton- My most favourite Bond. He is so calm and cool but at the same time brutal, stylish and badass. He captured the true essence of Ian Fleming's Bond. The most underrated James Bond actor.
2. Sean Connery- Best classic Bond ever. He is amazing and has the true spirits of James Bond. He is the icon of the franchise.
3. Pierce Brosnan- A great Bond and he was best at doing action scenes. He also succeeded in maintaining the seriousness of the character. Better than Craig.
4. Roger Moore- Mediocre Bond. He was never my favourite. He always seemed too cheesy in his portrayal and his movies are full of corny humour and has ridiculous scenes. Doesn't deserve the popularity he gets and his movies were kind of overrated. However his movies still had some memorable scenes.
5. Daniel Craig- My least favourite Bond. He was ok but too overrated. He tried to be a complete ripoff of Dalton. He is more like a stone with no facial expressions and is great at boring me. And what bugs me the most is that people didn't want Dalton's portrayal as a darker and ruthless version of James Bond but Craig rips him off and everyone likes him. That is really unfair.
6
George Lazenby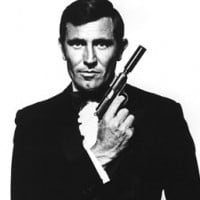 George Robert Lazenby is an Australian actor and former model, best known for portraying James Bond in the 1969 film On Her Majesty's Secret Service when he was 29 years old, being the youngest actor to date to have portrayed the character.
Totally underrated. Remember OHMSS was his first movie EVER! The movie like the book is tough, Bond shows his human side and actually falls in love. Marries and than has Tracy die on the wedding day. New actor and a very different characterisation threw audiences and the style of the film very "60s" makes it dated and a little silly looking now.
Worst of all George got some terrible advice being convinced the series would not last by an agent and told to leave the series and try to cash in on his sudden fame. He opted out of his three picture deal. WORST ADVICE EVER!
He was tough, athletic and his acting would have matured. We would have got the three sort arc like the books and they could have been great! I mean Daniel Craig era stories great (though maybe not the acting quality George was a novice). The two great book to screen adaptations that could have been.
I regard George Lazenby James Bond right up there with Sean Connery's. Don't get me wrong if you push me and you don't have to push me too hard my favorite of all time is Sean Connery' James Bond. But my list would be 1. Sean Connery, 2.George Lazenby, 3. Timothy Dalton 4. Daniel Craig, all the rest of actors you put them in whatever place you want, for me these four are the best that did Ian Fleming's James Bond justice.
7 David Niven
8
Peter Sellers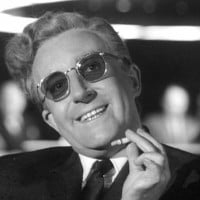 Peter Sellers CBE (born Richard Henry Sellers; 8 September 1925 - 24 July 1980) was an English actor and comedian. He first came to prominence performing in the BBC Radio comedy series The Goon Show, featured on a number of hit comic songs and became known to a worldwide audience through his many film roles, among them Chief Inspector Clouseau in The Pink Panther series.
I don't know what to say but he's not a great choice for a bond actor
9 Barry Nelson
10 Toby Stephens
The Contenders
11 Bob Holness
BAdd New Item