Top Ten Best Australian Actors
The Top Ten
1
Hugh Jackman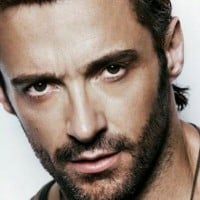 Hugh Michael Jackman (born October 12, 1968) is an Australian actor, producer and musician. Jackman has won international recognition for his roles in major films, notably as superhero, period, and romance characters.
Come on! He is the Wolverine himself! You should see his movies like Logan, The Prisoners, Prestige, Les Miserables and so MANY MORE. He is a very talented actor and he puts a lot of effort in every movie or project he does. Other than acting and good looks, he is very disciplened, friendly, caring, nice and beloved! I think he is the sexiest among all not because of his looks only but what he is to other people and how he treats his fans and co-stars because being sexy is not just looks... he is the best!
That's what made me his biggest fan.
Hugh Jackman is a great all round actor and entertainer, well known for his role as super hero in Marvel movies, amongst many other acting roles and also his singing and dancing roles in musicals,( I.e. Les Miserables) and live theatre. Hugh along his wife is very active in their charities.
Heath ledger is so over rated I have only seen him in batman, and ya he was good but so what, he's no Jack Nicolson that's for sure, laugh out loud a Knights tale and broke back mountain, big deal! Now to Hugh Jackman, amazing actor! All his movies are blockbusters and he never dissapoints
I've always thought he was a great actor, but he never recieved much critical appraise until his most amazing performance as Jean Valjean in Les Mis which was an incredible film. He's also a such a nice guy so I couldn't be happier with him.
2
Heath Ledger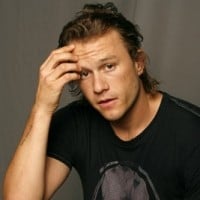 Heath Andrew Ledger was an Australian actor and director. After performing roles in Australian television and film during the 1990s, Ledger left for the United States in 1998 to develop his film career.
Um seriously people this is rly rly obvious! Heath was very possibly the best actor I ever had the pleasure to witness. I think about him everyday and miss him so much. He was great. I loved seeing his smile. It's such a shame that his brilliant young life was cut short. He had such a magnificent future ahead of him. We were all blessed just to see his performances... It's such a tragedy that he's gone. 28 is far too young to die.R.I.P. Heath... I love ya man
Won't go into detail about his best performance, but you can sum Heath Ledger with two words: Monster's Ball.
He was in that movie for five minutes and completely stole the entire film.
I agree. He is the most incredible actor the world has ever seen, a true artist, and no actor can ever replace him or his role as the Joker. He is and always will be missed everyday.
A true genius of an actor! His best performance was the joker in the dark night. He showed everyone that he can be 10 times better then the original joker. Well done!
3
Geoffrey Rush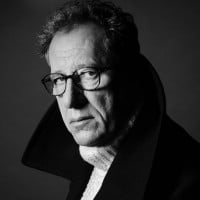 Geoffrey Rush is one of the finest Aussie actors to hit the screen and his talent is displayed in films such as Pirates of the Carribean 3, Mary and Max and Bran Nue Dae
4
Mel Gibson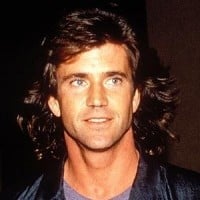 Mel Colmcille Gerard Gibson AO is an American actor and filmmaker. He is best known for his action hero roles, namely his breakout role as Max Rockatansky in the first three films in the Mad Max post-apocalyptic action series, and as Martin Riggs in the Lethal Weapon buddy cop film series.
Well, actually he was born in New York and came to Australia when he was 12. Still claim him as an Australian. Great actor and director!
Mel Gibson played Mad Max who is Australian, but Mel Gibson is not Australian
5
Chris Hemsworth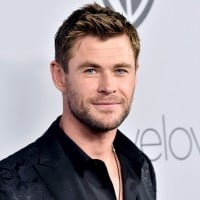 Chris Hemsworth is an Australian actor. He is best known for his roles as Kim Hyde in the Australian TV series Home and Away and as Thor in the Marvel Cinematic Universe films Thor, The Avengers, Thor: The Dark World, Avengers: Age of Ultron Thor: Ragnarok, Avengers: Infinity War and Avengers: Endgame. ...read more.
37%? Spam voters? Eh, I love him anyway (not in a romantic way).
EDIT: What? 6%? I guess it was just a glitch...
He's so hot and a great actor.
He should be higher
6
Russell Crowe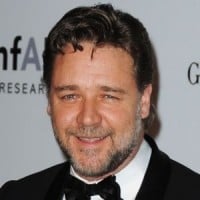 Russell Ira Crowe is an actor, film producer and musician. Although a New Zealand citizen, he has lived most of his life in Australia and identifies himself as an Australian.
Not only Gladiator, he killed it in The Insider (outacting Pacino), A Beautiful Mind, Mater and Commander, Cinderella Man, L. A Confidential. In fact I have never seen him doing bad acting.
"He is not Australian. please remove from the list." That's akin to saying Crowded House is an Australian band which it certainly isn't.
He brings another class of actor to the table I mean gladiator! top five films of all time. should be number 1.
Isn't this guy a kiwi? Still awesome anyway
7
Cate Blanchett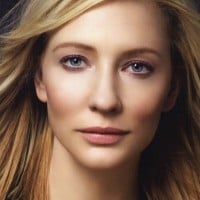 Catherine Élise "Cate" Blanchett is an Australian actress and theatre director. She has received international acclaim and many accolades for her work, including two Academy Awards, three Golden Globe Awards, three BAFTA Awards, six AACTA Awards, and three Screen Actors Guild Awards.
8
Nicole Kidman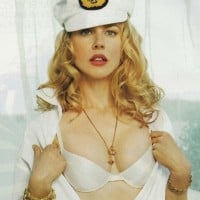 Nicole Mary Kidman is an Australian-American actress and film producer. Kidman's breakthrough roles were in the 1989 feature film thriller Dead Calm and television thriller miniseries Bangkok Hilton.
9
Margot Robbie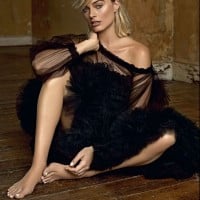 Margot Elise Robbie is an Australian actress. Robbie started her career by appearing in Australian independent films in the late 2000s. She got her big break in 2013 with The Wolf of Wall Street, where she was acclaimed for her performance, and being hailed "the hottest woman I've seen in a while" by ...read more.
10 Peter Finch
The Contenders
11
Rod Taylor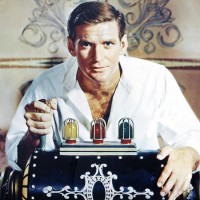 Rodney Sturt "Rod" Taylor (11 January 1930 – 7 January 2015) was an Australian actor of film and television. He appeared in over 50 films, including The Catered Affair, The Time Machine, One Hundred and One Dalmatians, Seven Seas to Calais, The Birds, Sunday in New York, Young Cassidy, Dark of the ...read more.
12
Toni Collette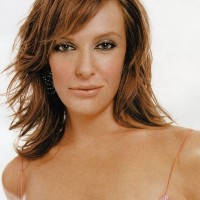 Toni Collette is an Australian actress and musician, known for her acting work on stage, television, and film as well as a secondary career as the lead singer of the band Toni Collette & the Finish.
13
Guy Pearce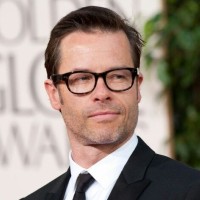 How can you not love Guy Pearce? He's one of the most underrated actors out there, and I think he deserves more credibility. He's going to receive an oscar nomination one day, I just know it. Love, love, LOVE HIM!
Memento! He played his part so well in that movie!
14
Eric Bana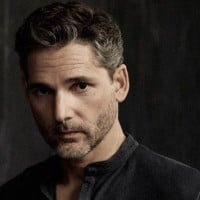 Eric Bana is an Australian actor and comedian. He began his career in the sketch comedy series Full Frontal before gaining critical recognition in the biographical crime film Chopper.
He's Nero in star trek
15
Ben Mendelsohn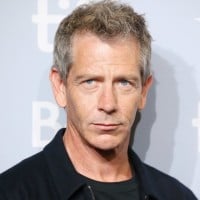 Very talented and equally handsome, Mendelsohn is a unique and underrated actor who is of course, a PROUD AUSSIE!
16
Hugo Weaving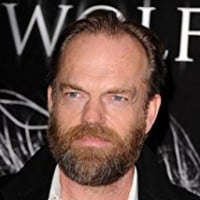 Hugo Wallace Weaving is an English-Australian film and stage actor. He is best known for playing Agent Smith in The Matrix trilogy, Elrond in The Lord of the Rings and The Hobbit film trilogies, V in V for Vendetta, Red Skull in Captain America: The First Avenger and the father in Hacksaw Ridge.
No other Australian actor has the range this guy has. Any role, any kind of film, he'll play that character to perfection. I mean, V for Vendetta you never even see the guy but he's phenomenal
How isn't he top 5
17
Liam Hemsworth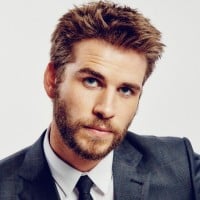 Liam Hemsworth is an Australian actor. He played the role of Josh Taylor in the soap opera Neighbours and as Marcus on the children's television series The Elephant Princess.
Two words = hunger games
18
Simon Baker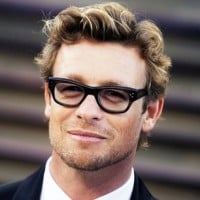 Simon Baker is an Australian actor and director. In his television acting career, he is known for his lead roles in the CBS television series The Mentalist and The Guardian.
19
Bryan Brown
Must be the best living Australian actor, simply for the body of his great works since the 1970's. His acting over three decades has been honest, and believable. He has played many intricate and gut wrenching performances.
The others on your list, too a great degree mystify me:
Firstly HEATH LEDGER as number 1 is rediculous, he had 3 great movies, but he is dead, where is the rest of his body of work to come from. People should get over his passing. At best he might make it into my 100. HUGH JACKMAN, is a great actor but spends too much time in theatre to build up the body of work to be taken seroiusly against Bryan Brown. The rest on your to 10 list are discounted because they either have had very few top roles, remembered for 1 or 2 performances, method actors and put in the basic same acting every time, or just bloody lousey. The only exception is no 6 GEOFFREY RUSH, he would be placed second on my list.
20 Dominic Purcell
21
Paul Hogan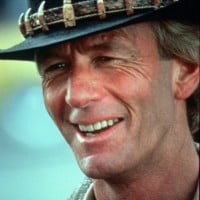 No Australian actor is better than Crocodile Dundee! Period!
22 Sarah Snook
23
Sam Worthington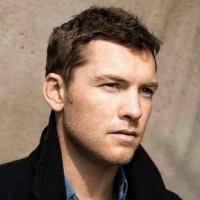 Samuel Henry John Worthington is an Australian actor. He portrayed the protagonist Jake Sully in the 2009 film Avatar; Marcus Wright in Terminator Salvation; and Perseus in Clash of the Titans and its sequel, Wrath of the Titans; before transitioning to more dramatic roles, in Everest, Hacksaw Ridge, and The Shack.
This is ridiculous Sam Worthington is a great actor he shouldn't be number 30! He should at least be top ten!
He was the Protagonist in clash of the titans!
Good actor!
24
Steve Irwin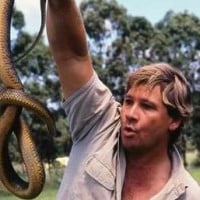 Stephen Robert "Steve" Irwin, nicknamed "The Crocodile Hunter", was an Australian wildlife expert, television personality, and conservationist.
25
Isla Fisher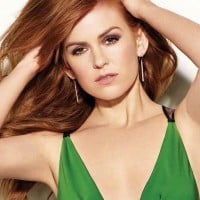 Isla Lang Fisher is an Omani born Australian actress. Born to Scottish parents in Oman, she moved to Australia at age 6. She appeared on the children's adventure series Bay Cove and the short-lived soap opera Paradise Beach, before playing Shannon Reed on the soap opera Home and Away.
PSearch List