Top Ten Best English Actors
The Top Ten
1
Alan Rickman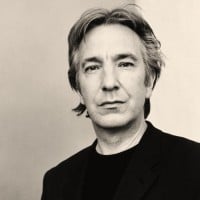 Alan Sidney Patrick Rickman (February 21st 1946 - Janurary 14th 2016) was an English actor and director known for playing a variety of roles on stage and screen, most notably Severus Snape in the Harry Potter series and Hans Gruber in Die Hard. He passed away of pancreatic cancer in 2016
He overshadowed the main character and main antagonist in Harry Potter with deep, intriguing and brilliant acting skill, he gave a secondary character new life.
His portrayal of Severus Snape in Harry Potter was one of the best film character portrayals I have ever seen. Brilliant actor.
He's brilliant and can capture the personality of a character 30 years younger than him! He's stared in many great movies and portrays the cold (and broken ;)) Severus Snape in Harry Potter excellently.
Yes. He goes into an eternally heartbroken character, who lost the love of his life to a monster. Great actor.
2
Ralph Fiennes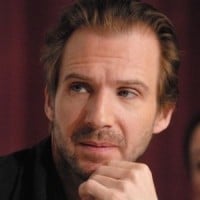 Ralph Nathaniel Twisleton-Wykeham-Fiennes (born 22 December 1962) is an English actor, director and producer. A noted Shakespeare interpreter, he first achieved success onstage at the Royal National Theatre.

Fiennes' portrayal of Nazi war criminal Amon Göth in Schindler's List (1993) earned him nominations for the Academy Award for Best Supporting Actor and the Golden Globe Award for Best Supporting Actor, and he won the BAFTA Award for Best Actor in a Supporting Role. His performance as Count Almásy in The English Patient (1996) garnered him a second Academy Award nomination, for Best Actor, as well as BAFTA and Golden Globe nominations. ...read more.
I love his eyes
3
Tom Hiddleston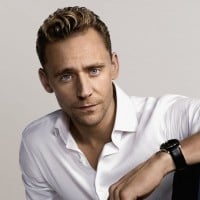 Thomas William Hiddleston is an English actor. He is best known for his role as Loki in the Marvel Cinematic Universe, appearing in Thor, The Avengers, and Thor: The Dark World.
How could everyone forget about Tom Hiddleston?! The totally Hot villain from the avengers! In my opinion he's the best actor ever! I think he's Epically awesome in every way possible! I've seen nearly all his movies and loved his character in every single one!
Best actor ever. Sorry but he should be ahead of Benedict Cumberbatch, he gave an unforgettable performance as Loki.
He's amazingly talented in my humble opinion.
I wish l could marry him
4
Orlando Bloom
Orlando Jonathan Blanchard Bloom is an English actor. After having his breakthrough as Legolas in The Lord of the Rings trilogy, he rose to fame by further appearing in epic fantasy, historical epic, and fantasy adventure films.
He had been in the most amazing movies: Lord Of The Rings and The Hobbit. And he make Legolas more amazing than ever. He is the best.
He's been in the best movies. The Lord of the Rings, The Hobbit and the Pirates of the Caribbean.
He's my best actor since I first watch him as Paris on the movie troy
5
Daniel Day-Lewis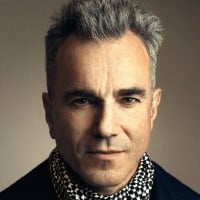 Sir Daniel Michael Blake Day-Lewis is an English actor. He holds both British and Irish citizenship. He has won 3 Academy Awards for Best Actor for My Left Foot, There Will be Blood, and Lincoln.
I love Daniel Day-Lewis, Not only is he a great actor, but he is also very handsome. I loved him in Nine.
6
Christian Bale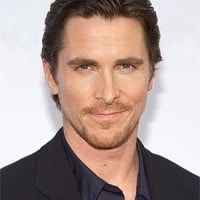 Christian Charles Philip Bale (born 30 January 1974) is an English actor. Known for his versatility and physical transformations for his roles, he has been a leading man in films of several genres. He has received various accolades, including an Academy Award and two Golden Globe Awards. Forbes magazine ranked him as one of the highest-paid actors in 2014. ...read more.
I love his batman movies
7
Ian McKellen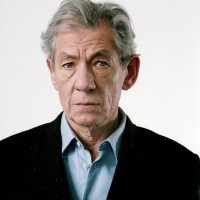 Sir Ian Murray McKellen is an English actor. He is the recipient of six Laurence Olivier Awards, a Tony Award, a Golden Globe Award, a Screen Actors Guild Award, a BIF Award, two Saturn Awards, four Drama Desk Awards and two Critics' Choice Awards.
A great English actor. Awesome in 'Lord of the Rings'.
8
Benedict Cumberbatch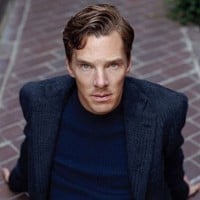 Benedict Timothy Carlton Cumberbatch is an English actor and film producer who has performed in film, television, theatre and radio.
My favourite actor along with Orlando Bloom, Ian McKellen and Alan Rickman. Definitely should be higher on the list. I just love him so much!
9
Tom Hardy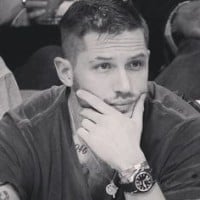 Edward Thomas Hardy, CBE is an English actor and film producer. Originally a model, Hardy made his film debut in Ridley Scott's Black Hawk Down.
10
Sean Connery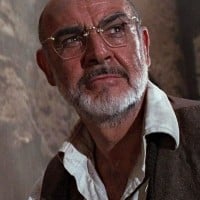 Sir Thomas Sean Connery (August 25, 1930 - October 31, 2020) was a retired Scottish actor and producer who had won an Academy Award, two BAFTA Awards and three Golden Globes. ...read more.
The Contenders
11
Gary Oldman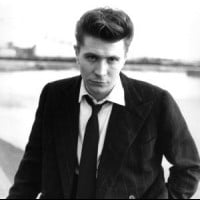 Gary Leonard Oldman is an English actor, filmmaker, musician, and author. Renowned for his "big" acting style, Oldman is one of the most celebrated thespians of his generation, with a diverse career encompassing theatre, film, and television. He has received a Golden Globe award and an Academy Award: ...read more.
A true chameleon in every role, Gary is easily one of the best actors on the planet. He at least deserves a spot in the top 3.
Gary Oldman is the BEST living actor of our days. Watch him in "Tinker, Taylor, Soldier, Spy", he really deserves an Oscar.
How is this genius not in the top 3?
The Best, for ever and ever...
12
Hugh Laurie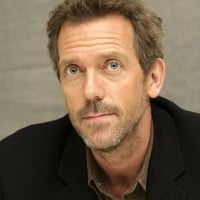 James Hugh Calum Laurie, is an English actor, writer, director, musician, singer, comedian, and author.
13
Patrick Stewart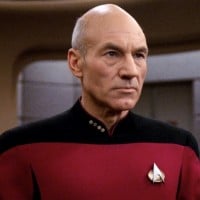 Sir Patrick Stewart is an English actor whose career has included roles on stage, television, and film.
Seriously? How is he not on this list yet?
14
Jason Statham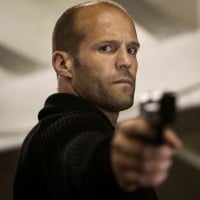 Jason Statham is an English actor. He is known for his roles in the Guy Ritchie crime films Lock, Stock and Two Smoking Barrels, Snatch, and Revolver.
15
Ben Kingsley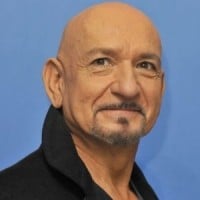 Sir Ben Kingsley is an English actor. In a career spanning over 40 years, he has won an Oscar, Grammy, BAFTA, two Golden Globes and a Screen Actors Guild Award.
16
Michael Caine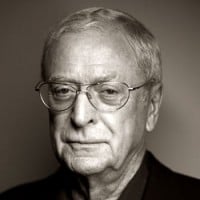 Sir Michael Caine, CBE (born Maurice Joseph Micklewhite, 14 March 1933) is an English actor, producer and author. He has appeared in more than 130 films in a career spanning 70 years and is considered a British film icon. Known for his cockney accent, Caine was born in South London, where during his early childhood, he and his parents lived in a rented flat on Urlwin Street, in Camberwell. ...read more.
The best actor by far! Capable of showing emotions and deliver lines better than any other actor! Plus, one of the most versatile actors ever and a wonderful voice!
17
Colin Firth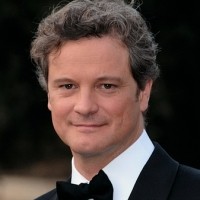 Colin Andrew Firth is an English actor. Firth's films have grossed more than $3 billion from 42 releases worldwide.
Should be rated in the top 3 (preferably #1). I have seen no other actor, British or American, that can top his performances.
Today's Cary Grant! Extremely handsome and so talented! Should be ranked higher!
Form marck dary in Bridget Jones to harry bright in mamma mia... I love him so much
18
Daniel Radcliff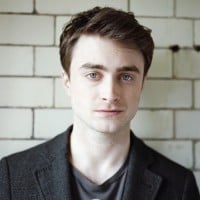 Daniel Jacob Radcliffe is an English actor who rose to prominence as the title character in the Harry Potter film series.
19
Cary Grant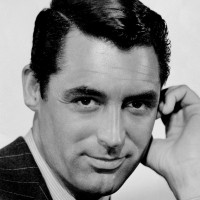 Cary Grant, born Archibald Alexander Leach (January 18, 1904 – November 29, 1986) was a British-American actor, known as one of classic Hollywood's definitive leading men. He began a career in Hollywood in the early 1930s, and became known for his transatlantic accent, debonair demeanor, and light-hearted approach to acting and sense of comic timing. He became an American citizen in 1942. ...read more.
I think Cary Grant should have been #1! He defines suave & debonair! Every upstart actor wanted to be Cary Grant, for sure!
20
Rowan Atkinson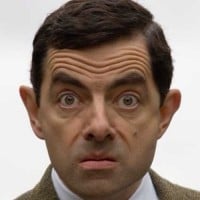 Rowan Sebastian Atkinson, is an English actor, comedian, and screenwriter best known for his work on the sitcoms Blackadder and Mr. Bean.
21
Peter O'Toole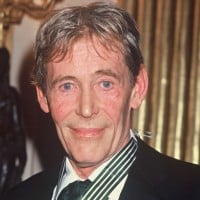 Peter James O'Toole was a British stage and film actor of Irish descent. He attended the Royal Academy of Dramatic Art and began working in the theatre, gaining recognition as a Shakespearean actor at the Bristol Old Vic and with the English Stage Company before making his film debut in 1959.
Why are there 19 people before this man? Lawrence of Arabia, Becket, Lion in Winter, My Favorite Year, Venus and my favorite - The Ruling Class. He was the most versatile actor of all time. You can't take your eyes off of him!
22
Daniel Craig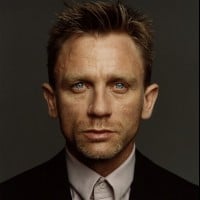 Daniel Wroughton Craig is an English actor. Craig trained at the National Youth Theatre and graduated from the Guildhall School of Music and Drama in 1991, before beginning his career on stage.
He is so sexy he is even my celeb crush!
Handsome and cool and a good actor.
23
Sir Alec Guinness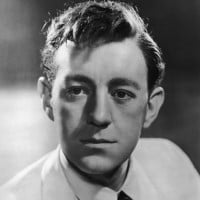 24
Simon Pegg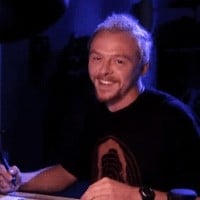 Simon John Pegg is an English actor, comedian, screenwriter, and producer. Pegg came to public prominence in Britain as the co-creator of the Channel 4 sitcom Spaced, directed by Edgar Wright.
25
David Tennant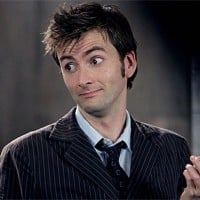 David Tennant is a Scottish actor known for his roles as the Tenth Doctor in the British television series Doctor Who, Alec Hardy in Broadchurch, Giacomo Casanova in the TV serial Casanova, Kilgrave in Jessica Jones, and Barty Crouch, Jr. in the Harry Potter movie series.
PSearch List