Top 10 Greatest Black Actresses
Talented, beautiful and all too often overlooked, these are the very best black actresses. Hopefully some of the recent accolades directed towards these women will bring them even more prominent and important roles in films to come.

The Top Ten

1 Halle Berry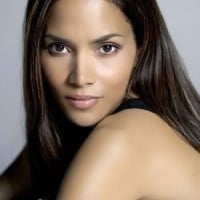 Halle Maria Berry is an American actress. Berry won the 2002 Academy Award for Best Actress for her performance in the romantic drama Monster's Ball. As of 2018, she is the only black woman to have won the award.
Of course, I have to go with my girl Halle Berry! I've always been extremely impressed with her acting skills from the beginning. I do have many others that I also admire and consider to be great actresses, but we can only choose one! Halle is not alone as a great black female actress. She is no doubt a great/amazing actress!
I have been one of her fans for a long run! I've seen almost all her movies! I am so glad she made Oscar history by being the first black woman to win Best Actress for her wonderful performance in Monster's Ball!
One of the most beautiful women Hollywood has ever produced and continues to amaze me. Her beauty is truly ageless. Of course, she also happens to be a very talented lady. This combination of beauty and talent has made her one of Hollywood's most desired leading ladies.
2
Angela Bassett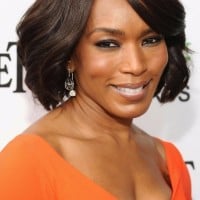 Angela Evelyn Bassett is an American actress and activist. She is best known for her biographical film roles, most notably her performance as Tina Turner in the biopic What's Love Got to Do with It, for which she was nominated for the Academy Award for Best Actress and won a corresponding Golden Globe Award.
Angela Bassett is the most graceful, beautiful, talented, and passionate actress to ever take the screen. She is very selective about her roles and doesn't take any film just for the money or the co-star list. Beautiful and poised, she is my acting role model, and I want to be just like her!
I like Angela Bassett because she is talented, and she can make even a bad film tolerable. I have seen her in various films and television shows, which showcased her talent, and I think that's what makes her a part of this top ten.
I love Angela Bassett. I think she's beautiful and graceful. She sets a perfect example for actresses like myself. I had the pleasure of meeting her once, and she told me to be persistent. I will always remember and forever be grateful for that encounter.
Tiara Williams
3
Whoopi Goldberg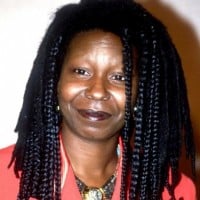 Caryn Elaine Johnson, known professionally by her stage name Whoopi Goldberg, is an American actress, comedian, and television host.
I love Whoopi so much. The fact that she is an EGOT - she has an Emmy, Grammy, Oscar, and a Tony award. When will she get the respect and notoriety that she has long deserved? Whoopi should be in at least two movies a year. What's the problem? Discrimination...
She's believable, versatile, talented, endearing, and in possession of brilliant comedic timing.
So awesome, so talented! Why the heck not choose her?
4
Queen Latifah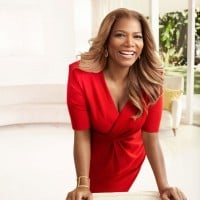 Dana Elaine Owens, known professionally by her stage name Queen Latifah, is an American singer, songwriter, rapper, actress, model, television producer, record producer, comedian, and talk show host.
Queen Latifah is the sweetest black woman I can ever adore. She kind of looks like a hotter version of Ice Cube. Really! She does. She might be thick and big-boned, but she still has a sexy body. I like the way that God created her, and she's still a fine sweet honey. I hope people aren't judging her about her size, because that would be unacceptable, very inappropriate, and it's gotten way out of hand. But she's alright. I just had a little crush on Queen Latifah, that's all.
Queen Latifah is indeed the prettiest black actress I have ever seen. She should be in 1st place because she is the most beautiful singer and actress in the universe.
She looks good and I love hearing her voice, very soothing! Can relax whenever a Queen Latifah movie is on! Very good actress.
5
Raven-Symoné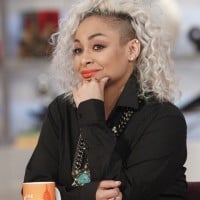 Raven-Symoné Christina Pearman, sometimes credited as Raven, is an American actress, singer, songwriter, television personality, and producer.
Raven-Symone is voted the best Black actress of all time because she truly is. She is not overrated like Halle Berry because of her ethnicity. She can actually act and is kind to everyone she meets. Raven also can sing, rap, act, and produce.
Raven-Symoné is quickly leaving a legacy behind as she continues to be a force in the entertainment world. She is a former child star showing no signs of stopping. She is talented in music, producing, and cooking, as well as acting.
I used to watch That's So Raven all the time and I still love her! She is the best there is! (Especially since all these new Disney shows came out... They're not even good.)
6
Gabrielle Union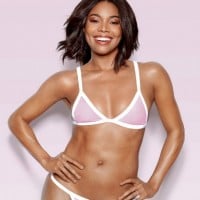 Gabrielle Monique Union-Wade is an American actress. She began her career in 1990s, appearing on television sitcoms, before landing supporting roles in teen comedy films She's All That and 10 Things I Hate About You.
I love her, though. Stunningly gorgeous and seems like she is an all-around positive person to be around on and off screen. I watched a documentary about her visiting China to take part firsthand in bringing awareness to young girls and education. It was beautiful.
The only woman to leave me speechless just by looking at her. She can pull off any look, bedroom temptress, sexy evening dress. Heck, she would look good in a potato sack. The only question is, does the personality match her looks?
Just love her! Very good actress, I know for a fact she is one of the best ones out there, I think so anyway.
7
Thandie Newton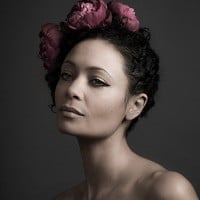 Thandie Newton is a class act, an excellent and purely talented actor. All her roles are extremely box office material. She has a perfect personality and is more beautiful than all the 10 actresses listed. Her private life is private, and Thandie is always in a perfect performance. I reiterate, she is the perfect actor, lady, human being.
Should be listed among the top ten actresses, period.
I agree with all.
8
Nia Long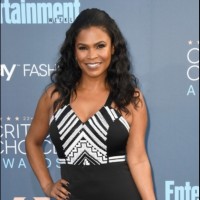 Nia Long is a powerful, black actress. She brings so much force and intensity to a movie. In "The Best Man", she gave an outstanding performance and has a unique beauty. I wish we saw her more often.
I can really relate to Nia Long in the documentary Behind the Color Line.
She has great potential. I love her.
9
Viola Davis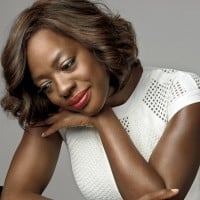 Viola Davis is an American actress and producer. After graduating from the Juilliard School in 1993, Davis began her career on stage and won an Obie Award in 1999 for her performance as Ruby McCollum in Everybody's Ruby.
It's ridiculous that she isn't at LEAST in the top 5. Not only is she one of the best black actresses working today, but she's also one of the best actresses working, period. I don't know if everyone here hasn't seen Doubt, The Help, or Fences, but by seeing her so far on this list, I'm just going to assume that no one has. Viola Davis is one of the best actresses working today.
How to Get Away with Murder, Widows, The Help, Fences - these are some of the amazing movies and TV shows Viola Davis has made in her long acting career, yet she is still terribly underrated. She is a very versatile actress and puts a lot of effort into making her characters both realistic and expressive.

Viola Davis truly deserves more respect and recognition!
Viola Davis is one of the most talented, versatile, believable, and passionate actresses I have ever seen. She is simply outstanding and really deserves to be number one.
10
Lupita Nyong'o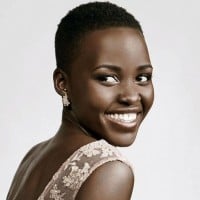 Right up there with Emma Stone as one of the greatest actresses of this current generation.
I loved her performance in 12 Years a Slave, and although I haven't seen Us, it looks promising.
She rocks, it doesn't get better than this. The darker the berry, the sweeter the juice.
The Contenders
11
Pam Grier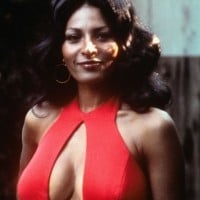 Pamela Suzette Grier is an American actress. Grier became known in the early 1970s for starring in a string of 1970s women in prison and blaxploitation films such as The Big Bird Cage, Coffy, Foxy Brown, and Sheba, Baby.
Best Actress bar none! Black, White, Red, Orange,
Her Courage and Fire! O Lord, can someone please
Dig up the movies from the '70s
Featuring Pam Grier! Halle Berry tried to bring it
In Monster's Ball, and was rewarded with an Oscar!
None like her today. No comparison... Awesome, awesome... Unbelievable is all I can say... Endless love for this lady... Utmost quality... Epitome of talent, beauty, and brains... All rolled into one... What more can one ask for?
Beautiful, sexy, and used the camera to her benefit. Not many new stars can measure up to her.
12
Kellie Shanygne Williams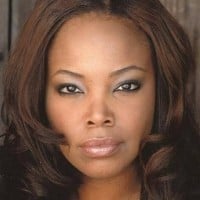 Kellie Shanygne Williams is an American actress. She is best known for her role as Laura Lee Winslow, the middle child of Carl and Harriette Winslow, as well as the object of Steve Urkle's affection on the ABC/CBS television series Family Matters which ran from 1989–1998.
13 Uzo Aduba
14
Meagan Good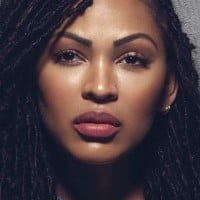 Meagan Monique Good-Franklin is an American actress. Beginning her career in 1985 at the age of four, Good has appeared in numerous television shows, films, and music videos.
She's the impossible, the hope of all, beautiful, cute, sexy, sweet (I hope), loveable, adorable, inspirational... Hot, edgy, street, fun, hood, suburbia, and all of the above... MY WIFE...! Soon to be my life...
She is a hot woman.
All I can say is she deserves to be at the top of the list. Oh god, she is so fine.
15
Tisha Campbell-Martin
She is funny and pretty too.
16
Phylicia Rashad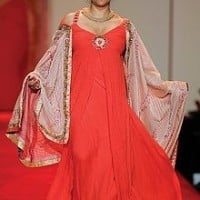 Overshadowed by Bill Cosby and the small children on the Cosby Show, she is underappreciated and overlooked for her talents. Watching her guest star in various roles on other series allows one to truly see the pure talent and ability she has to hold her own and even rise above the talent around her. She makes others look even better.
One of the most beautiful and convincing TV actresses!
My idol since a teen.
17
Oprah Winfrey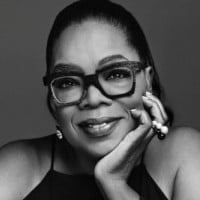 Oprah Gail Winfrey is an American media proprietor, talk show host, actress, producer, and philanthropist.
Oprah Winfrey is an amazing actress and she does not suck. The triumphant role that she played as Annie Lee Cooper in Selma was phenomenal. She was also wonderful in The Butler. She deserves to be on the actual list. It's a disgrace that she is not above 19th place. She is an actress that leaves me dumbfounded.
This woman should be way up that list. People need to realize the influential roles that she has chosen to do and do well.
18
Zoe Saldana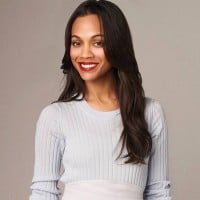 Zoë Yadira Saldaña Nazario (born June 19, 1978) is an American actress and dancer. Following her performances with the theater group Faces, Saldana made her screen debut in a 1999 episode of Law & Order.
She's played in Crossroads, and although maybe over-acted a little, she seems funny. And she was great in the small part of Anamarie in Pirates 1.
She's my favorite black actress when she kicks ass in two Star Trek movies, Losers, Avatar, and Columbiana. You rock, Zoe!
The lady can dance, act, and she is not only beautiful but has personality to go with that.
19
Tatyana Ali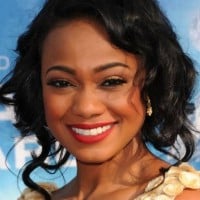 20
Vanessa Williams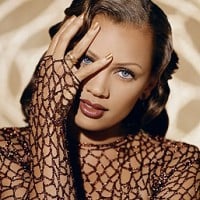 Vanessa Lynn Williams is an American actress, singer, and fashion designer. Williams initially gained recognition as the first African-American recipient of the Miss America title when she was crowned Miss America 1984 in September 1983. However, a few weeks prior to the end of her reign, she learned that Penthouse magazine would be publishing nude photographs of her in an upcoming issue.
Very versatile and talented actress/singer. Not to mention underrated and overlooked!
21
Jada Pinkett Smith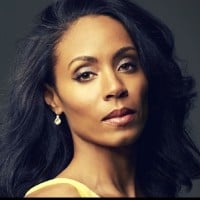 Jada Koren Pinkett Smith is an American actress, dancer, singer-songwriter, and businesswoman. She began her career with a guest appearance on the short-lived sitcom True Colors in 1990.
Chris Rock still owes her an apology for that one tasteless joke he just recently made about her at the Oscars.
Jada Pinkett plays well in all her roles. She's very beautiful and she knows how to act.
I like how she voices Gloria in all of the Madagascar movies.
22
Kimberly Elise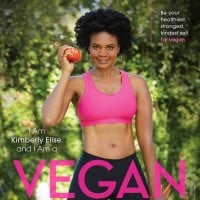 Honestly, this woman is severely underrated. I wish I could see more from her. She can play any part. She may not be the most beautiful, but she is surely the most dedicated. Kimberly Elise has to be the only actress I see come on looking horrible and acting broken, then totally switch to a role of strong and radiantly gorgeous character.
Easily one of the best young actresses around. A true scene stealer in just about everything she does. Commands attention on screen without having to remove her clothes. Top shelf.
Someone must have been napping. This fine actress belongs in the top 10. Let's put it this way, she will be the next black actress to win an Oscar, wait and see.
23 Tika Sumpter
24
Octavia Spencer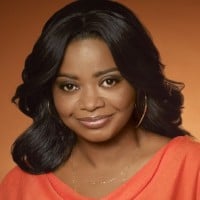 Octavia Lenora Spencer is an American actress and author. She is best known for her role as Minny Jackson in the 2011 film The Help, for which she won the BAFTA, Golden Globe, SAG, Critics' Choice, and Academy Award for Best Supporting Actress.
Oh my gosh, I love this woman... great actress! If she is in a movie, I will be watching it!
Octavia Spencer is an amazing actress. I loved her in The Help. She was hilarious!
Love her acting. Wish she had gotten the role in The Butler!
25
Sanaa Lathan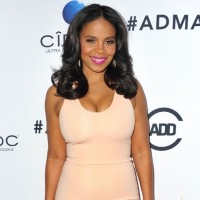 I loved her in Love and Basketball. I know that movie is loved by everyone because of her performance with Omar Epps. They both did the damn thing! I give her props for that one. And also for Brown Sugar and AVP.
Love Sanaa! Would love to see her in more movies, series... Whatever. She rocks! She should be in top 5... No doubt! Gorgeous too!
Single, beautiful, talented... Sweet Brown Sugar! None better!
PSearch List