Top Ten Hottest Male Actors
The Top Ten
1
Jonathan Rhys Meyers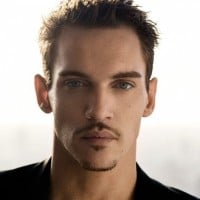 Jonathan Rhys Meyers, born Jonathan Michael Francis O'Keeffe (27 July 1977) is an Irish actor. He is best known for his roles in the films Velvet Goldmine (1998), Bend It Like Beckham (2002), Match Point (2005), Mission Impossible III (2006) and his television roles as Elvis Presley in the biographical miniseries Elvis (2005), which earned him a Golden Globe Award for Best Actor, and as King Henry VIII in the historical drama The Tudors (2007–10). He has been the face model for several Hugo Boss fragrances advertising campaigns.
He is super! Very beautiful and talented actor! I seen all films with him (about 40) and I don't like only one from it! Jonathan's work is very serious, difficult and his characters is very different! It's amazing!
I think he's so hot he's got a great personality he's walked past my shop before and responded to my hello and gave me a winning smile made my day.
Oh thank the Lord! I'm not the only one who thought he was a major hottie! His eyes, his jawline, his everything...
He's not even hot! He even doesn't deserves to be on the list. Such a bad actor and super ugly...
2
Johnny Depp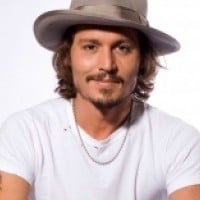 John Christopher "Johnny" Depp II (born June 9, 1963) is an American actor, producer, and musician. He has won the Golden Globe Award and Screen Actors Guild Award for Best Actor. His role in a movie is often rather big. His character is often on the "loopy side" and his character being in a darker state of mind, etc.
I am a total depphead! Johnny Depp is the hottest, most amazing actor ever and it is a crime that he has not received an Oscar! Oscar should receive a Johnny Depp. I've seen all of his movies and to this day I don't have one bad thing to say about any of the roles he has portrayed.
He's been hot for three decades now! There are many good looking actors out there, but they all seem to look alike, while Johnny's beauty is unique.
I didn't have to think this twice. Come on Cpt. Jack Sparrow! I felt in love with Johnny Depp when I first saw Pirates of the Caribbean 1. And Johnny Depp made pirates sexy!
Johnny is totally stunning. The hottest and most handsome man I've ever seen in my whole life.
3
Leonardo DiCaprio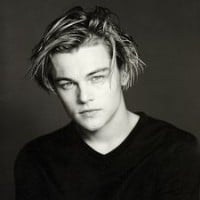 Leonardo Wilhelm DiCaprio (born November 11, 1974) is an American actor and film producer. Known for his work in biopics and period films, he is the recipient of numerous accolades, including an Academy Award, a British Academy Film Award, and three Golden Globe Awards. As of 2019, his films have grossed over $7.2 billion worldwide, and he has been placed eight times in annual rankings of the world's highest-paid actors. ...read more.
Leo in his prime is do absolutely stunning its unreal. 6 feet tall, best jawline ever seen on screen, sexy eyes, nose, smile, hair. I mean just look at him
Deserves to be number 1. Killer looks, great actor, does not get the appreciation he deserves.
Smart, sexy, stylish and one hell of a good actor! Definitely my number 1!
I love his older movies, he was hot when he was young!
4
Orlando Bloom
Orlando Jonathan Blanchard Bloom is an English actor. After having his breakthrough as Legolas in The Lord of the Rings trilogy, he rose to fame by further appearing in epic fantasy, historical epic, and fantasy adventure films.
Well duh. That's all I have 2 say about that. Yep, he's hot and I'm just typing until the requirement let's me post. So yep. OH COMMON! Thank you.
Thank you! The only thing is Orlando should be number one. But hey three is good. (he is number on in my book though.
Oh my gosh! He is such a good actor and has a gorgeous face!
Nobody is as hot as Orlando Bloom!
5
Chris Hemsworth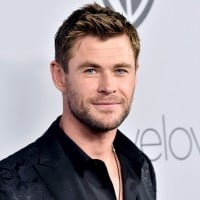 Chris Hemsworth is an Australian actor. He is best known for his roles as Kim Hyde in the Australian TV series Home and Away and as Thor in the Marvel Cinematic Universe films Thor, The Avengers, Thor: The Dark World, Avengers: Age of Ultron Thor: Ragnarok, Avengers: Infinity War and Avengers: Endgame.
Chris is not only handsome but love his light hearted attitude. He's not a typical Hollywood egoist. Has fun in his roles and doesn't overact.
The Marvel cinematic Universe should be renamed Marvel sexy universe.

Chris Hemsworth, Robert Downey Jr,Sebastian Stan and Chris Evans.

Are too many sexy men to make a case.
My new number 1 hottie.

My number 1 was RDJ but sadly he doesn't look hot anymore. So now Chris Hemsworth goes to my first spot.
I think Chris is so much hotter than Liam in my opinion...
6
Liam Hemsworth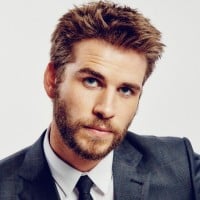 Liam Hemsworth is an Australian actor. He played the role of Josh Taylor in the soap opera Neighbours and as Marcus on the children's television series The Elephant Princess.
Look up the song "Colder Weather" by The Zach Brown Band... Before there was "The Hunger Games," there was this music video that will never stop melting my heart.
I have the biggest crush on him. He HAS to be number one. He is so hot. He is my first celeb crush.
Hunger Games is all I'm going to say. I can't wait to see this movie. TEAM GALE! Ha ha ha ha...!
I love Liam Hemsworth. He is a very talented actor. Vote for Hemsworth!
7
Bradley Cooper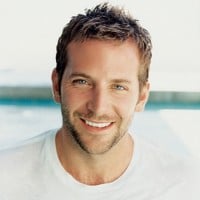 Bradley Charles Cooper is an American actor and producer. He has been nominated for four Academy Awards, three for acting and one for producing, and one Tony Award.
Bradley cooper is very hot and way better than Johnny Depp and Brad Pitt. All the guys up top are nothing compared to Bradley cooper
He's so hot I'm gonna marry him. I love him
He is so charming and sweet.
Very fresh and honest
8
Zac Efron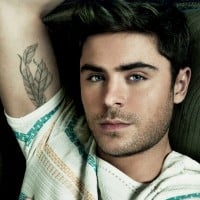 Zachary David Alexander "Zac" Efron is an American actor. He began acting professionally in the early 2000s, and rose to prominence in the late 2000s for his leading role in the High School Musical franchise. During this time, he also starred in the musical film Hairspray and the comedy film 17 Again. ...read more.
He should totally be number 1! He's so hot!
Literally the hottest man ever!
Should be number one!
Should be number one!
9
Alexander Ludwig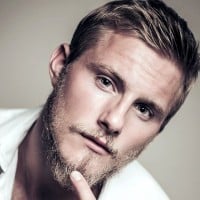 Alexander Ludwig is a Canadian actor, singer and model. His notable film credits include The Seeker: The Dark Is Rising, Lone Survivor, Disney's Race to Witch Mountain, and The Hunger Games.
10
Jensen Ackles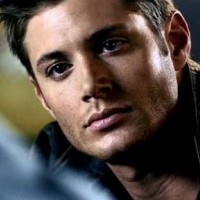 Jensen Ross Ackles is an American actor and director. He is mostly known for his role as Dean Winchester on the CW fantasy series Supernatural. He is also known for his roles in television as Eric Brady in Days of Our Lives, which earned him several Daytime Emmy Award nominations, as well as Alec/X5-494 in Dark Angel and Jason Teague in Smallville.
Really worried about some of your eyesight. This list is supposed to be hottest actors, and Jensen Ackles is smoking hot. Seriously, his facial proportions fit Leonardo DaVinci's perfect face proportions, his eyes are gorgeous sparkly green, his lips make even straight guys want to kiss him. At 6'1" and about 180, he's well-built too, not too thin, not beefy - an athlete's build. Now add in the guy can dance, plays the guitar, and has a sweetly sexy singing voice.
Getting kind of concerned with some people's eyesight. He is the sexiest man. Look at his gorgeous eyes, his hair, his jaw. Notice the fact that hid face fits perfectly with Leonardo DaVinci's perfect face structure. His ass is amazing and I love him for him. It doesn't even have to be about looks because he is kind and nice. He's a great actor, director, and singer. He can play guitar. He's perfect.
Come on! Have you not watched Supernatural, ever? He's damn cool in that.
Me so in love with him.
How the hell is he at 31. Are you people blind? Add photos and watch him climb!
The Contenders
11
Eli Wallach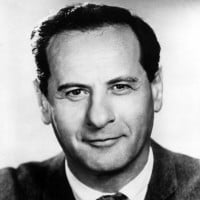 Eli Herschel Wallach was an American film, television and stage actor whose career spanned more than six decades, beginning in the late 1940s.
Those eyes, those lips, that aquiline nose... He was remarkably handsome.
12
Heath Ledger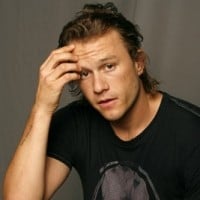 Heath Andrew Ledger was an Australian actor and director. After performing roles in Australian television and film during the 1990s, Ledger left for the United States in 1998 to develop his film career.
Always had a bit of a crush for Heath Ledger... I don't know why and I'm actually quite surprised he makes the list. Yeah! I'm not the only one to think he's hot!
I have a crush on him because he looks like Edward Kenway! I'm a gamer girl and as soon as I saw this guy I fell in love
So sad to have lost him. Such a great actor.
I'd marry the joker any time of the day.
13
Ryan Gosling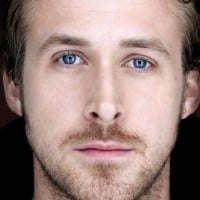 Ryan Thomas Gosling is a Canadian actor, musician, and producer. He began his career as a child star on the Disney Channel's Mickey Mouse Club and went on to appear in other family entertainment programs including Are You Afraid of the Dark?
Such an effortlessly sensual man. So unassuming, yet so gorgeous!
Not only is he sooo hot, but he also is really good at learning music- he played all of his piano parts in La La Land by HIMSELF which certainly adds to the hotness factor
He makes me melt all the time!
Ryan is the best
14
Brad Pitt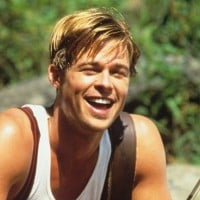 William Bradley "Brad" Pitt (born December 18, 1963) is an American actor and producer. He has received a Golden Globe Award, a Screen Actors Guild Award, and three Academy Award nominations in acting categories and received three further Academy Award nominations, winning one, as producer under his own company Plan B Entertainment. ...read more.
15
Chris Pine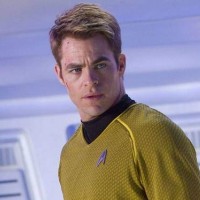 Christopher Whitelaw Pine is an American actor. He is best known for playing James T. Kirk in the Star Trek reboot film series (2009–), Will in Unstoppable (2010), Cinderella's Prince in Into the Woods (2014), Toby Howard in Hell or High Water (2016), Bernie Webber in The Finest Hours (2016), Steve Trevor in Wonder Woman (2017), and Dr. Alexander Murry in A Wrinkle in Time (2018).
He is so hot! And so good looking!
16
Mark Wahlberg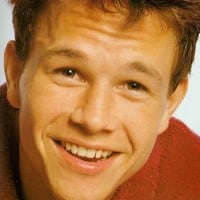 Mark Robert Michael Wahlberg is an American actor, producer, businessman, former model, rapper, and songwriter.
Mark Wahlberg penis in the movie Boogie Nights alone was very hot and him alone is very handsome and hot body beautiful face, hair and that big penis in the movie Boogie Nights was so big I literally almost past out watching that last scene at the end of the movie wow.
17
Jake Gyllenhaal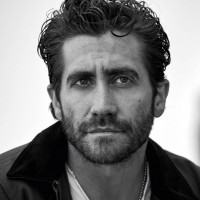 Jacob Benjamin "Jake" Gyllenhaal (born December 19, 1980) is an American actor, known for his work in films like "Donnie Darko", "Brokeback Mountain", "Prisoners" and "Nightcrawler". He is the son of director Stephen Gyllenhaal and producer/screenwriter Naomi Foner. Jake and his sister Maggie have been acting since childhood.
Nothing to say... he is just too good
Top of the list!
18
Mason Dye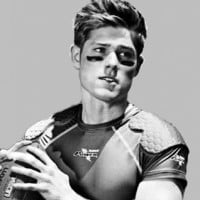 Mason was amazing in Teen Wolf and is super hot!
19
Toshiro Mifune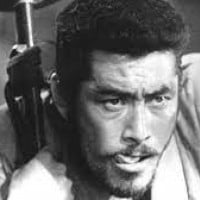 How can you not look at him and think, "What a stud"?
20
Daniel Radcliffe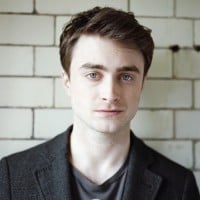 Daniel Jacob Radcliffe is an English actor who rose to prominence as the title character in the Harry Potter film series.
21
Alex Pettyfer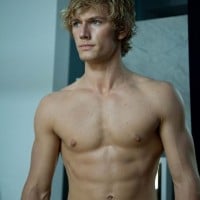 22
Hugh Jackman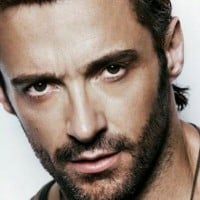 Hugh Michael Jackman (born October 12, 1968) is an Australian actor, producer and musician. Jackman has won international recognition for his roles in major films, notably as superhero, period, and romance characters.
Wonderfully emotionally expressive in his roles, even when he's warbling at you barely an inch away from the camera.
Are you kidding me? He's the hottest of them all
The hottest guy I know
23
Hayden Christensen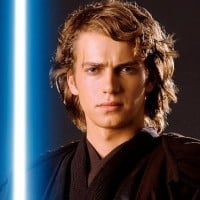 Hayden Christensen is a Canadian-American actor and producer. He began his career on Canadian television at the age of 13, then diversified into American television in the late 1990s. ...read more.
Nice Body in Star Wars Revenge of the Sith, and a cute, but kind of childlike. Should be in Top 10.
Fantastic! Not only cute in looks! But in personality! We love you Hayden! #Hayden4ever
24
Seth Rogen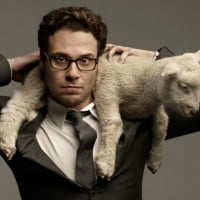 Seth Aaron Rogen is a Canadian actor, filmmaker and comedian. He began his career performing stand-up comedy during his teenage years, winning the Vancouver Amateur Comedy Contest in 1998. While still living in his native Vancouver, he landed a supporting role in the series Freaks and Geeks. He has ...read more.
He's cute and personable, and I still think he has beautiful eyes.
Yes. I almost fainted. My parents wouldn't let me watch his movies again
25
Ian Somerhalder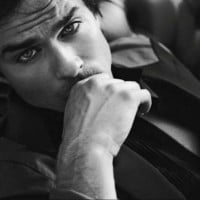 Ian Joseph Somerhalder is an American actor, model and director. He is known for playing Boone Carlyle in the TV drama Lost and Damon Salvatore in The CW's supernatural drama The Vampire Diaries.
Come ON, ian is definitely better than taylor lautner! He should be in the top fives, in fact, he should be number one. I mean, first look at him, and you will think only two words "hot, sexy". He is baby blue eyes are so cute, and that sly smile makes my heart explode! Watch any one episode of the vampire diaries, you will know what I mean. He is so underrated, he is an amazing actor! He should definitely be higher than 13! COME ON SMALDERS, BRING HIM HIGHER!
He is so hot and sexy.. His eyes, oh my gosh.. He is so amazing in the vampire diaries.. He should be number 1.. IAN and NINA are so perfect for each other.. I mean Ian so sexy and hot and Nina is beautiful.. Love you Mr. Smolderhotter..
He should definitely be in the top 10 if not 1 he is so beautiful... The eyes, his jawline his boddyy just yumm... I sometimes wonder what his and Nina Dobrev's kids would look like...
So good at playing the bad boy with the mysterious deep dark eyes on Vampire Diaries. By far the cutest.
PSearch List