Top 10 Male Actors of the 21st Century
This is a list of the actors that caught our imagination since the start of 2001.

The Top Ten

1 Tom Hanks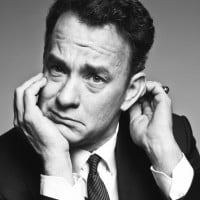 Thomas Jeffrey "Tom" Hanks (born July 9, 1956) is an American actor and filmmaker. He is known for his roles in Splash, Big, Turner & Hooch, Philadelphia, Forrest Gump, Apollo 13, Saving Private Ryan, You've Got Mail, The Green Mile, the Toy Story Franchise, Cast Away, The Da Vinci Code, Captain Phillips, and Saving Mr. Banks.
One of the best actor of all times. Absolutely my favorite no matter what rile his plays.
He's just great everyone knows he's the best that's why he's number 1!
One of my favorites. Robert Duval is the other next in line. I love them both.
2
Leonardo DiCaprio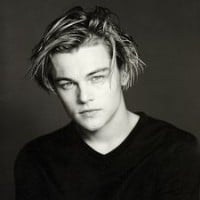 Leonardo Wilhelm DiCaprio (born November 11, 1974) is an American actor and film producer. Known for his work in biopics and period films, he is the recipient of numerous accolades, including an Academy Award, a British Academy Film Award, and three Golden Globe Awards. As of 2019, his films have grossed over $7.2 billion worldwide, and he has been placed eight times in annual rankings of the world's... read more
Wait a minute... why is Hanks in first on this list? Sure, he was in a couple movies, and the Toy Story series went on until 2019, but DiCaprio is obviously just so much better. Inception, for example. Not even in his whole has Hanks had a better acting performance than that, much less in the 2000s. Catch me if you can starred both actors, but DiCaprio clearly had the better performance. Look at the Revenant, Djago Unchained, The Departed, even very recently DiCaprio had a great performance in Once upon a time... in hollywood.
He is the most consistent actor in my opinion.
He takes movies to a whole new level!
This man is incredible. Wolf of Wall Street, The Revenant, Blood Diamond, etc.
3
Christian Bale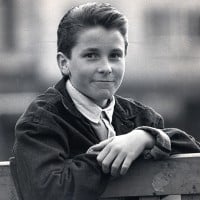 Christian Charles Philip Bale (born 30 January 1974) is an English actor. Known for his versatility and physical transformations for his roles, he has been a leading man in films of several genres. He has received various accolades, including an Academy Award and two Golden Globe Awards. Forbes magazine ranked him as one of the highest-paid actors in 2014... read more
Go Christian! I loved his movies. My favorite batman series the darknight rises, Batman begins, and the dark night. Termiantor Salvation All the way!
Oscar here he comes
He is a very talented, hard-working, dedicated and honest actor...
Very good actor... I think he had continued as Batman...
4
Denzel Washington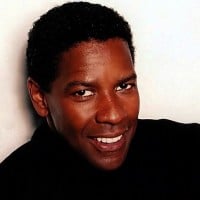 Denzel Hayes Washington, Jr. is an American actor and filmmaker. He has received three Golden Globe awards, a Tony Award, and two Academy Awards: Best Supporting Actor for the historical war drama film Glory and Best Actor for his role as a corrupt cop in the crime thriller Training Day.
Dependable performance always. Believable in all of his roles. Training day took him to a new level. Super bad Azzz. But he's able to carry the good guy role too.
Not one bad movie. He is as versatile as an actor can get...
5
Benedict Cumberbatch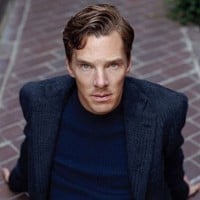 Benedict Timothy Carlton Cumberbatch is an English actor and film producer who has performed in film, television, theatre and radio.
I am voting for Benedict because he certainly took off during this century.

- Sherlock Holmes
- Smaug
- Imitation Game
- Doctor Strange
- etc...
Don't forget he is also in Star Trek into darkness and the new Grinch
The game is on
6
Gary Oldman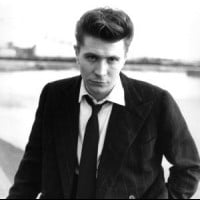 Gary Leonard Oldman is an English actor, filmmaker, musician, and author. Renowned for his "big" acting style, Oldman is one of the most celebrated thespians of his generation, with a diverse career encompassing theatre, film, and television. He has received a Golden Globe award and an Academy Award: best leading actor as Winston Churchill in the historical war drama Darkest Hour.
7
Robert Downey Jr.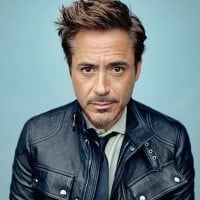 Robert John Downey Jr. (born April 4, 1965) is an American actor and producer. His career has included critical and popular success in his youth, followed by a period of substance abuse and legal troubles, and a resurgence of commercial success in middle age.
I love how easily he can go from comedy to drama from one scene to another.

He just has that perfect timing to do both genres. Very few actors can do that.
This list makes no sense. Robert should be the No. 1!
He is the best obviously
8
Tom Cruise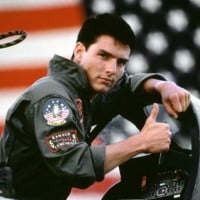 Thomas Cruise Mapother IV is an American actor and producer. He has received various accolades for his work, including three Golden Globe Awards and three nominations for Academy Awards. He is one of the highest-paid actors in the world.
9
David Tennant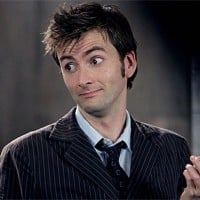 David Tennant is a Scottish actor known for his roles as the Tenth Doctor in the British television series Doctor Who, Alec Hardy in Broadchurch, Giacomo Casanova in the TV serial Casanova, Kilgrave in Jessica Jones, and Barty Crouch, Jr. in the Harry Potter movie series.
Great actor! Has been chosen for many films, series and episodes now that's saying something he was the doctor for 4 years, featured in doctor who, broad church and the escape artist!
Oh God this guy... just ugh.

Talented and my favorite doctor.
One of Glasgow's Greatest he is.
10
Tom Hardy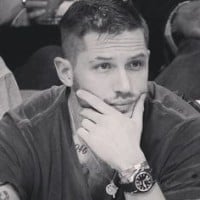 Edward Thomas Hardy, CBE is an English actor and film producer. Originally a model, Hardy made his film debut in Ridley Scott's Black Hawk Down.
Amazing all rounder understated master of gangster like Robert D but in an English mans way. The Take was a fine show from a then unknown talent. Simply brilliant. Total man crush! Simply brilliant again and again! Peaky blinders the hard Jew quality acting along side a stellar cast! The best Brit about at the moment! Mixed it with Dicaprio and others but always returns to his routes in Britain and his own written Work voodoo superb! Can't say anymore but thanks Tom for the brill T.V..
He is one of the most talented actors of this generation! He is such a versatile actor. Every movie that he is been in has been worth watching just to see him act. First film of his that I watched was "Stuart a life backwards" and since then I have watched all and will continue to watch any film that he is in. :D
Love watching anything Tom Hardy is in! Just loved him in "Taboo" & it was not an 'easy watch'!
The Contenders
11
Song Kang-ho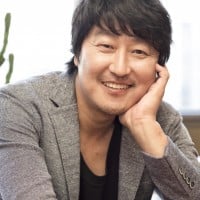 12 Hammed Animashaun
13
Martin Freeman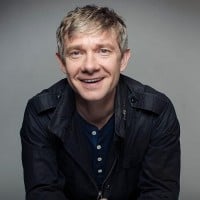 Martin John Christopher Freeman is an English actor, who became known for portraying Tim Canterbury in the original UK version of sitcom mockumentary The Office, Dr. John Watson in the British crime drama Sherlock, Bilbo Baggins in Peter Jackson's The Hobbit film trilogy, and Lester Nygaard in the dark ...read more.
14
Johnny Depp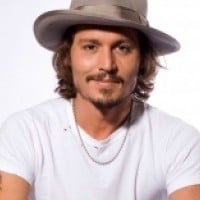 John Christopher "Johnny" Depp II (born June 9, 1963) is an American actor, producer, and musician. He has won the Golden Globe Award and Screen Actors Guild Award for Best Actor. His role in a movie is often rather big. His character is often on the "loopy side" and his character being in a darker state of mind, etc.
Johny Depp has starred in many brilliant movies including rango, Scissorhands and the most famous of all "the pirates of the carribean series and the latest comedy, dark shadows.
Every character he plays is THE SAME. He is always a freaky weirdo and has no charisma or emotion in his acting.
It was a hard decision but I have to say Johnny. He can play any character perfectly. Great as jack sparrow
15
Daniel Craig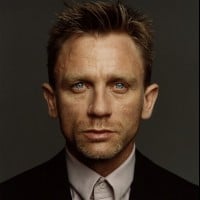 Daniel Wroughton Craig is an English actor. Craig trained at the National Youth Theatre and graduated from the Guildhall School of Music and Drama in 1991, before beginning his career on stage.
Daniel Craig is an amazing actor. Aside from the James Bond series his acting in Defiance and The Girl With The Dragon Tattoo (adaptation) were excellent. Although I did not like the movies themselves he was good at Dream House and Cowboys vs Aliens.
Well now... You can't beat those eyes.
16
Seth Rogen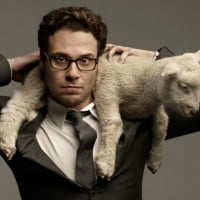 Seth Aaron Rogen is a Canadian actor, filmmaker and comedian. He began his career performing stand-up comedy during his teenage years, winning the Vancouver Amateur Comedy Contest in 1998. While still living in his native Vancouver, he landed a supporting role in the series Freaks and Geeks. He has ...read more.
17
Samuel L. Jackson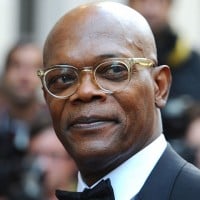 Samuel Leroy Jackson is an American actor and film producer. He achieved prominence and critical acclaim in the early 1990s with films such as Jungle Fever, Patriot Games, Amos & Andrew, True Romance, Jurassic Park and his collaborations with director Quentin Tarantino including Pulp Fiction, Jackie Brown, Django Unchained & The Hateful Eight.
Not a bad movie
18
Will Smith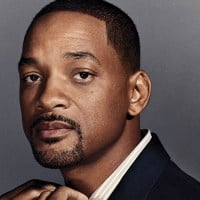 Willard Carroll "Will" Smith, Jr. (born September 25, 1968) is an American actor, comedian, producer, rapper, and songwriter. He is best known for his acting career overall. He has been in many popular movies, These include, but are not limited to, the Men in Black franchise, The Pursuit of Happyness, and After Earth. He is often referred to as one of the best African American actors.
Nobody can beat these - Pursuit of Happyness, Seven Pounds. Best Actor there is!
I don't think there is a bad movie with Will Smith in it.
Hands down top 10 material.
19
Chris O'Dowd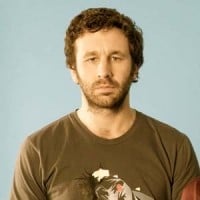 20 Gael García Bernal
21
Chris Evans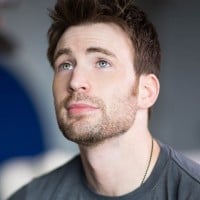 Christopher Robert Evans is an American actor. Evans is best known for his superhero roles as the Marvel Comics characters Captain America in the Marvel Cinematic Universe and the Human Torch in Fantastic Four.
He is amazing
22
Don Cheadle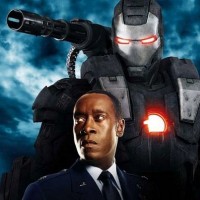 23 Lee Byung-hun
24
Alan Rickman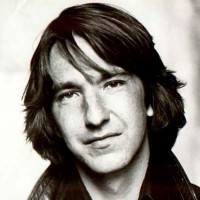 Alan Sidney Patrick Rickman (February 21st 1946 - Janurary 14th 2016) was an English actor and director known for playing a variety of roles on stage and screen, most notably Severus Snape in the Harry Potter series and Hans Gruber in Die Hard. He passed away of pancreatic cancer in 2016
25
Heath Ledger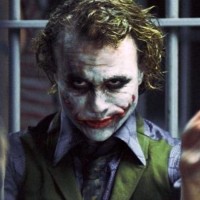 Heath Andrew Ledger was an Australian actor and director. After performing roles in Australian television and film during the 1990s, Ledger left for the United States in 1998 to develop his film career.
Extremely versatile. Gave everything he had to his roles. His performance of the Joker is among the greatest of any actor on this list or any other.
Too bad his death was little too soon. His role as The Joker is the best performance ever. Thank You and RIP, Heath Ledger.
His performance in the Joker compared to Jack...no comparison! Such a tragic end to such a talented actor!
PSearch List