Top 10 Best Superhero Portrayals In Movies
The Top Ten
1
Robert Downey Jr. - Iron Man
Absolutely, No one can replace Robert Jr. as Iron Man. He is born to be Iron Man, he is acting to be Iron Man, he is loved to be Iron Man, he is destined to be Iron Man...
After you see EndGame you have no doubt he deserves the first spot in this list.
He is undefeated...he is the invincible Iron Man
Tony stark is just Robert Downey Jr given an other name,it wuld have killed me if tom cruise became iron man.
2
Hugh Jackman - Wolverine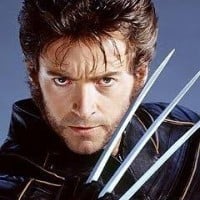 The first time we see Jackman as Wolverine, Rogue refers to his claws and asks, "Does it hurt? " His response is the entirety of the Wolverine character. "Every time." That's real. That's what distinguishes Jackman as a superhero versus a comic book character. RD Jr., Evans, Stewart, and Sam L are the few that have taken their character portrayals beyond the fantasy of comics and created visceral realities that are not only mesmerizingly extra ordinary, but fantastically relatable. He has played Wolverine for almost 2 decades and his final performance is undoubtedly his best. He is the highlight of the XMen series, a collection of movies that shows the likes of living legends Patrick Stewart and Ian McKellan. That is a feat worth praising alone. Many have played Batman, Superman, Spider-Man, The Joker, etc. None can claim complete ownership of Wolverine other than Jackman, and I feel none have the ability to take that from him.
Definitely #2.. Nearly one? Jackman really expresses the character with not only skill but also grace. Great job.
All I can say is good luck to whoever plays Wolverine next you got some big shoes to fill.
He makes us believe that the wolverine is real.
3
Tobey Maguire - Spider Man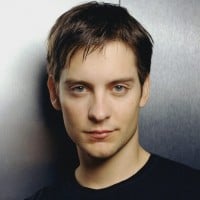 Tobias Vincent "Tobey" Maguire is an American actor and film producer who gained recognition for his film roles in Pleasantville, The Cider House Rules, Wonder Boys, Spider-Man, Seabiscuit, Spider-Man 2, The Good German, Spider-Man 3, Brothers, and The Great Gatsby. He was nominated for the Screen Actors ...read more.
I still look up to this Peter Parker/Spider-Man to this day. Will always own this role.
4
Christian Bale - Batman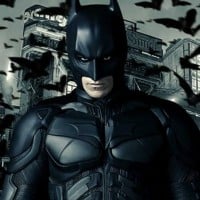 He is the best Batman ever his chemistry with Heath ledger was awesome
Should be number 1
5
Chris Hemsworth - Thor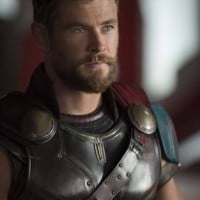 6
Chris Evans - Captain America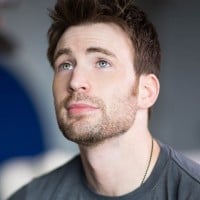 Christopher Robert Evans is an American actor. Evans is best known for his superhero roles as the Marvel Comics characters Captain America in the Marvel Cinematic Universe and the Human Torch in Fantastic Four.
I love him! He's a great superhero.
7
Scarlet Johansson - Black Widow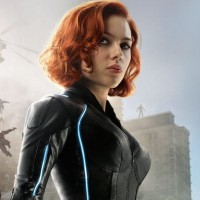 Sexy, funny, smart, and badass. No one can do it better than Scarlett.
8
Christopher Reeve - Superman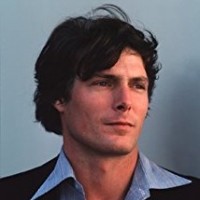 9
Michael Keaton - Batman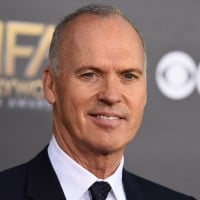 Michael John Douglas (born September 5, 1951), professionally known as Michael Keaton, is an American actor. He is best known for portraying the DC Comics superhero Bruce Wayne / Batman in the films Batman (1989) and Batman Returns (1992), and is set to reprise the role in the DC Extended Universe (DCEU) films The Flash (2023) and Batgirl. Keaton is also known for his work as Jack Butler in Mr. Mom (1983), Betelgeuse in Beetlejuice (1988), and Adrian Toomes / Vulture in Spider-Man: Homecoming (2017) and Morbius (2022). ...read more.
Should definitely be above Christian Bale. Where Christian Bale tries too hard to be Batman and does that stupid growling voice, Keaton's performance is more believable and talks like a normal human being. Plus Keaton's Batman is not afraid to kill when necessary. Which by the way I always found that whole "Batman doesn't kill people" business to be quite stupid. When Bale tries to kill someone, let alone fight someone, he always has to make a long speech about good and evil.
10
Patrick Stewart - Professor X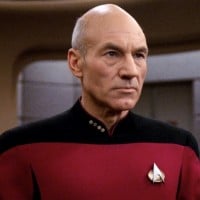 Sir Patrick Stewart is an English actor whose career has included roles on stage, television, and film.
The Contenders
11
Mark Ruffalo - The Hulk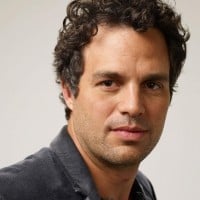 After 2 terrible portrayals on screen, the hulk finally gets a great actor to play him. Ruffalo nails the Bruce Banner portrayal, a man who has hurt many people and is tired and sick of it.
12
Ryan Reynolds - Deadpool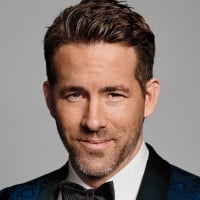 Ryan Rodney Reynolds is a Canadian actor and producer. He portrayed Michael Bergen on the ABC sitcom Two Guys and a Girl, Billy Simpson in the YTV Canadian teen soap opera Hillside, as well as Marvel Comics characters Hannibal King in Blade: Trinity, Wade Wilson / Weapon XI in X-Men Origins: Wolverine, and the title character in Deadpool.
He is Deadpool, deep in his soul.
This was way better than the Deadpool in x men origins: wolverine
13
Jackie Earle Haley - Rorschach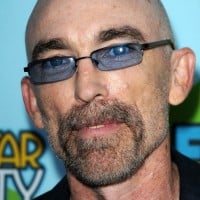 14
Andrew Garfield - Spider Man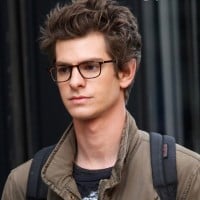 Andrew Russell Garfield is a British-American actor. Born in Los Angeles, California and raised in Epsom, Surrey, Garfield began his career on the UK stage and in television productions. He's best known for The Amazing Spider-Man films, and The Social Network (a film about the founding of Facebook), in 2021 he returned as Spider-Man in Spider-Man No Way Home. Garfield intentionally said he wasn't in the movie, claiming that the leaked footage was "photoshop" and that he wasn't the "werewolf", however, when the movie was released said claims ended up being proven false. Proving that he was lying probably as part of a Non-Disclosure Agreement thing most likely.
Andrew Garfield was a lot better as both Spidey and Peter Parker than Tobey Maguire. Come on, people. Also, the love interest in the movies also shaped him into who he was, and I really connected and felt for the relationship between Gwen and Peter in the Marc Webb movies rather than Mary Jane in the Sam Raimi movies. That took up until Spider-Man 2 to get them together. And Mary Jane was STILL annoying! In the first Amazing Spider-Man movie, Peter barely even got to fully asking Gwen out, and she still accepted him. But anyway, just watch the Amazing Spider-Man 1 again and you'll see what I'm talking about. Andrew Garfield did a much better job for reasons beyond just his relationship with Gwen in that movie, too. He is Peter Parker, as well as Spider-Man.
15
Henry Cavill - Superman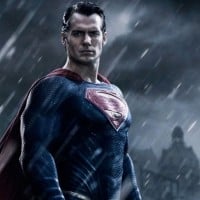 16
Adam West - Batman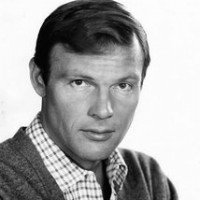 William West Anderson, known professionally as Adam West, was an American actor known primarily for his role as Batman in the 1960s ABC series of the same name and its 1966 theatrical feature film.
17
Jeremy Renner - Hawkeye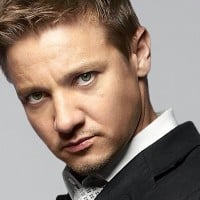 Jeremy Lee Renner is an American actor (born 1971) best known for his role as Clint Barton / Hawkeye in the Marvel Cinematic Universe.
18
James Marsden - Scott Summers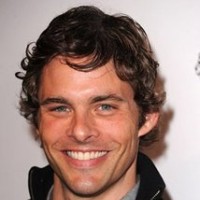 19
Ben Affleck - Batman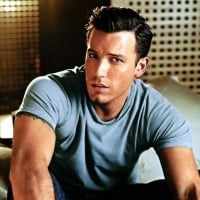 Benjamin Geza Affleck-Boldt is an American actor and filmmaker. His accolades include two Academy Awards, three Golden Globe Awards, two BAFTA Awards, and two Screen Actors Guild Awards.
20
James McAvoy - Professor X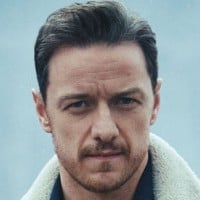 21
Tom Holland - Spider-Man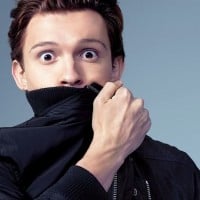 Thomas Stanley "Tom" Holland is an English actor and dancer. Holland is known for playing Spider-Man in the Marvel Cinematic Universe and starring in the 2012 film The Impossible. He started his career in 2008 when he played the lead role named Billy Elliot in Billy Elliot The Musical on Broadway in ...read more.
22
Famke Janssen - Jean Grey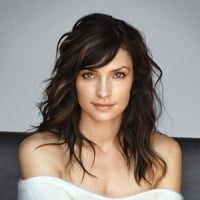 Famke Beumer Janssen is a Dutch actress, director, screenwriter and former fashion model. She played Xenia Onatopp in GoldenEye, Jean Grey / Phoenix in the X-Men film series, Ava Moore on Nip/Tuck and Lenore Mills in the Taken film trilogy.
23
Ron Perlman - Hellboy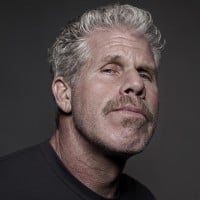 24
Chris Pratt - Star Lord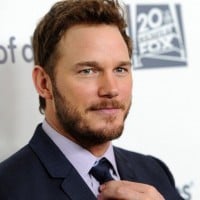 25
Chris Evans - Johnny Storm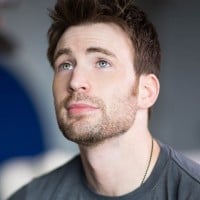 Christopher Robert Evans is an American actor. Evans is best known for his superhero roles as the Marvel Comics characters Captain America in the Marvel Cinematic Universe and the Human Torch in Fantastic Four.
Poor Chris Evans. Beaten out by... himself.
PSearch List