Top Ten Most Revolutionary Actors and Actresses of All Time
Many actors and actresses are known to be intelligent, witty, charming, and fit. Those are some qualities that can help you make some big bucks as a career. And yet, some actors and actresses want to do more than that. They create new styles of acting, new genres and personalities, and inspire many others to step up. They're revolutionary. Enjoy!

Please note that sometimes during this list, I will say actors or actor instead of actress. This is not an omission of the female gender and not a sexist remark, just a way to take less long to write. Thanks, Sloth21.

The Top Ten

1 Charlie Chaplin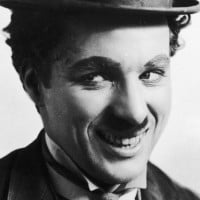 Sir Charles Spencer "Charlie" Chaplin, KBE (16 April 1889 – 25 December 1977) was an English comic actor, filmmaker, and composer who rose to fame in the silent era. He is considered one of the most important figures in the history of the film industry.
Number one on this list is a pretty big no-brainer, but it's true that Charlie Chaplin is such a revolutionary figure when it comes to movies. He really started the silent comedy genre, and was pretty much the only stand-out comedy actor in an era of dramas and historical tales. He inspired countless people to be funny in life and act, and he will be remembered as "the father of film" for years to come.
Charlie Chaplin is number one no debate. He literally made movies famous. He is simply iconic as well. I wouldn't call him the best, but he is definitely revolutionary.
Although not my favorite actor there is no doubt that Charlie Chaplin changed the way we look at slapstick humor.
He has to be number one. SO talnted in every way watch his movies
2
Tom Hanks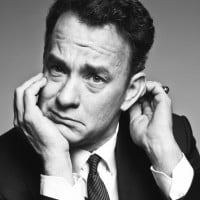 Thomas Jeffrey "Tom" Hanks (born July 9, 1956) is an American actor and filmmaker. He is known for his roles in Splash, Big, Turner & Hooch, Philadelphia, Forrest Gump, Apollo 13, Saving Private Ryan, You've Got Mail, The Green Mile, the Toy Story Franchise, Cast Away, The Da Vinci Code, Captain Phillips, and Saving Mr. Banks.
3
Jack Nicholson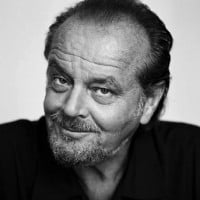 John Joseph Nicholson (born April 22, 1937) is an American actor and filmmaker, who has performed for over 60 years. Nicholson is known for playing a wide range of starring or supporting roles, including satirical comedy, romance and dark portrayals of antiheroes and psychopathic characters. In many ...read more.
He created a new, revolutionary style of acting that few other actors have been able to replicate, thus becoming an acting legend.
4
Buster Keaton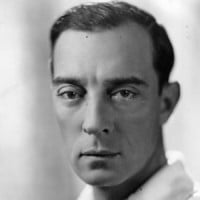 Joseph Frank "Buster" Keaton (October 4, 1895 – February 1, 1966) was an American actor, director, producer, writer, and stunt performer. He was best known for his silent films, in which his trademark was physical comedy with a consistently stoic, deadpan expression, earning him the nickname "The Great Stone Face".
His influence on physical comedy is rivaled only by Charlie Chaplin. He revolutionized film, being one of the first actors in business.
5
Meryl Streep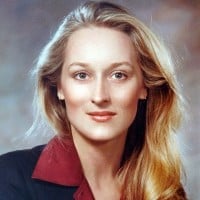 Mary Louise "Meryl" Streep is an American actress. Cited in the media as the "best actress of her generation", Streep is particularly known for her versatility in her roles, transformation into the characters she plays, and her accent adaptation.
She won so many awards that we lost count, completely proving she is one of the greatest actresses of all time.
6
Lillian Gish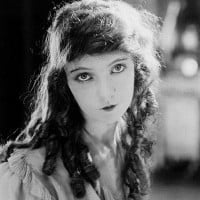 Lillian Diana Gish (October 14, 1893 – February 27, 1993) was an American actress of the screen and stage, as well as a director and writer whose film acting career spanned 75 years, from 1912 in silent film shorts to 1987. Gish was called the First Lady of American Cinema, and she is credited with pioneering fundamental film performing techniques.
She became known as the first lady of the silent screen for how she was virtually the first actress to act in a film.
7
Marilyn Monroe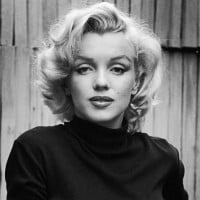 Marilyn Monroe (born Norma Jeane Mortenson Baker; June 1, 1926 – August 5, 1962) was an American actress, singer and model. Decades after her unexpected death, she has remained one of Hollywood's greatest sex symbols with her eye-catching style, champagne blond hair, and breathless manner of speaking. She continues to be considered a major popular culture icon. ...read more.
She won many honors, and started a whole new type of acting with her breathy voice and hourglass figure. Very famous and influential.
8
Marlon Brando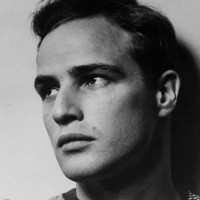 Marlon Brando, Jr. was an American actor, film director, and activist. He is credited with bringing a gripping realism to film acting, and is often cited as one of the greatest and most influential actors of all time. He died on July 1, 2004 at the age of 80.
He brought purity to the art of acting, appearing almost magical with the way he slipped in and out of character. Charismatic at times, serious at times, he's quite the legend.
9
Sidney Poitier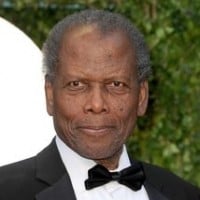 Sir Sidney Poitier was a Bahamian-American actor, film director, author, and diplomat. In 1964, Poitier became the first Bahamian and first black actor to win an Academy Award for Best Actor, and the Golden Globe Award for Best Actor for his role in Lilies of the Field.
He was the first black man to ever recieve an academy award, and if that doesn't count for something, I don't know what does.
10
Maggie Smith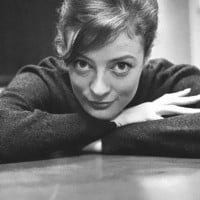 Dame Margaret Natalie "Maggie" Smith is an English actress. She has had an extensive, varied career on stage, film, and television, spanning over 66 years. Smith has appeared in over 50 films, and is one of Britain's most recognizable actresses.
Her acting career is one of the longest in history, spanning to almost 70 years (1956-2021), and she's still scheduled to star in more movies later this decade. Very inspiring and revolutionary.
The Contenders
11
Robin Williams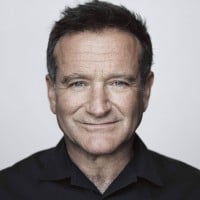 Robin McLaurin Williams was an American actor and comedian. Starting as a stand-up comedian in San Francisco and Los Angeles in the mid-1970s, he is credited with leading San Francisco's comedy renaissance. He died in 2014.
12
Michelle Pfeiffer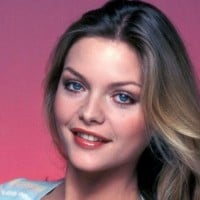 Michelle Marie Pfeiffer is an American actress and producer. One of the most popular actresses of the 1980s and 1990s, she has received international acclaim and many accolades for her work in both comedic and dramatic films.
13
Christopher Lee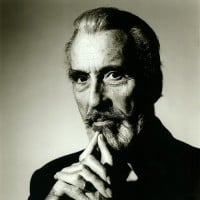 Sir Christopher Frank Carandini Lee (1922-2015) was an English actor, singer, and author. He was best known for his villainous roles in films such as Dracula in the Hammer Horror films, Francisco Scaramanga in the James Bond film The Man with the Golden Gun, Saruman in the Lord of the Rings and Hobbit ...read more.
14
Philip Seymour Hoffman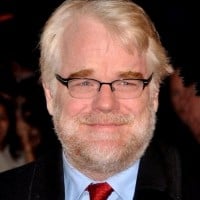 Philip Seymour Hoffman (July 23, 1967 – February 2, 2014) was an American actor. Known for his distinctive supporting and character roles— eccentrics, lowlifes, underdogs, and misfits—he acted in many films and theatrical productions, including leading roles, from the early 1990s until his death in 2014. He was voted one of the 50 greatest actors of all time in a 2022 readers' poll by Empire magazine.
15
Leonardo DiCaprio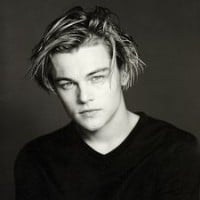 Leonardo Wilhelm DiCaprio (born November 11, 1974) is an American actor and film producer. Known for his work in biopics and period films, he is the recipient of numerous accolades, including an Academy Award, a British Academy Film Award, and three Golden Globe Awards. As of 2019, his films have grossed over $7.2 billion worldwide, and he has been placed eight times in annual rankings of the world's highest-paid actors. ...read more.
He really mastered the art of facial expressions and tone of voice, and always brings his A-Game to every movie. One of the most revolutionary actors that's still in business.
16
Morgan Freeman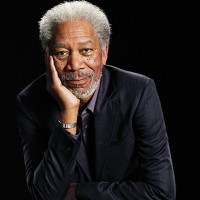 Morgan Freeman (born June 1, 1937) is an American actor, director and narrator. He has appeared in a range of film genres portraying character roles and is particularly known for his distinctive deep voice. Freeman won an Academy Award in 2005 for Best Supporting Actor with Million Dollar Baby (2004), ...read more.
17
Alan Rickman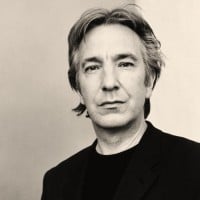 Alan Sidney Patrick Rickman (February 21st 1946 - Janurary 14th 2016) was an English actor and director known for playing a variety of roles on stage and screen, most notably Severus Snape in the Harry Potter series and Hans Gruber in Die Hard. He passed away of pancreatic cancer in 2016
18
Edward Norton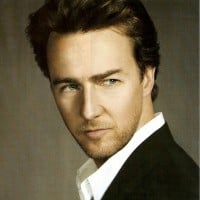 Edward Harrison Norton is an American actor, filmmaker and activist. He has been nominated for three Academy Awards for his work in the films Primal Fear, American History X and Birdman.
19
Audrey Hepburn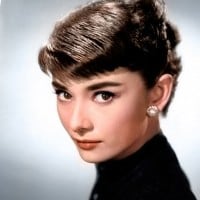 Audrey Hepburn, born Audrey Kathleen Ruston (4 May 1929 – 20 January 1993) was a British actress and humanitarian. Recognized as a film and fashion icon, Hepburn was active during Hollywood's Golden Age. She was ranked by the American Film Institute as the 3rd greatest female screen legend in American film history and was inducted into the International Best Dressed List Hall of Fame.

Hepburn appeared in fewer films as her life went on, devoting much of her later life to UNICEF. She had contributed to the organisation since 1954, then worked in some of the poorest communities of Africa, South America and Asia between 1988 and 1992. ...read more.
Audrey was a wonder to see onscreen having watched her films. She was an emblem of style and was smart and kind.
20
Orson Welles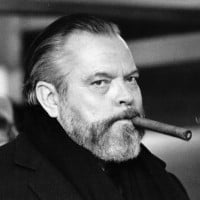 George Orson Welles was an American actor, director, writer, and producer who worked in theatre, radio, and film.
21
Robert De Niro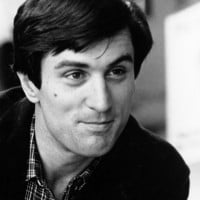 Robert Anthony De Niro Jr. (born August 17, 1943) is an American actor and producer. He is particularly known for his nine collaborations with filmmaker Martin Scorsese, and is the recipient of various accolades, including two Academy Awards, a Golden Globe Award, the Cecil B. DeMille Award, and a Screen ...read more.
22
Laurence Olivier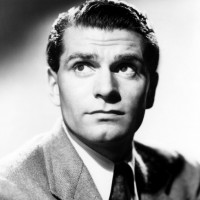 Laurence Kerr Olivier, Baron Olivier was an English actor who, along with his contemporaries Ralph Richardson and John Gielgud, dominated the British stage of the mid-20th century. ...read more.
23
Sandra Bullock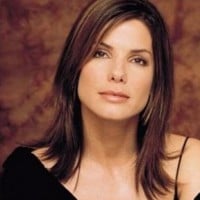 Sandra Annette Bullock is an American actress and producer. She is one of Hollywood's highest-paid actresses, and is an Academy Award and Golden Globe Award winner.
24
Daniel Craig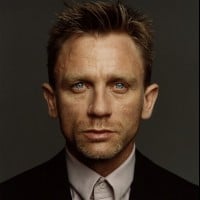 Daniel Wroughton Craig is an English actor. Craig trained at the National Youth Theatre and graduated from the Guildhall School of Music and Drama in 1991, before beginning his career on stage.
It was his turn as James Bond that got campy movie franchises the gritty reboot fad. Ironically his scene in the sea harked back to Dr No.
25
Greta Garbo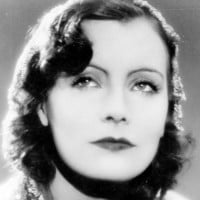 Greta Garbo, born Greta Lovisa Gustafsson (18 September 1905 – 15 April 1990), was a Swedish-born American film actress during the 1920s and 1930s. ...read more.
PSearch List