Best Albums of 2018
The Top Ten
1
Kids See Ghosts - Kids See Ghosts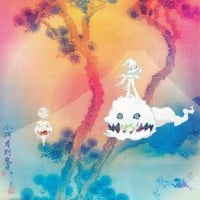 Who would've ever known that all Cudi had to do was link up with Kanye in order to make an amazing project? Cudi is simply at his strongest and coldest both lyrically and vocally on this album, and I love how Kanye shows his appreciation to Cudi's psychedelic production style here. There's seriously not a single bad song on this album. It's so damn good. I never would've thought that Ye and Cudi would make such a great team, but here they are.
Who knew that Cudi was gonna make a perfect album? If I was told that in 2015 I would've laughed and called it 'horses***' due to his disastrous 'Speeding Bullet' album.

Most people think Kanye West is just a meh guy these days with not much to look at but he also proved them wrong. He's a genius, in everything. The production, verses, lyrics, everything is fantastic here.

I can't say no more here, this is perfection. 11/10
Without a doubt the greatest album of 2018.
1st listen: this is weird
2nd listen: ah, I kind of get it
3rd listen: that's it! I'm buying it now
4th listen: best cd purchase ever
2
Ta13oo - Denzel Curry
Best on this entire list and definitely of the year. No bad song in the entire thing. This guy's best in the game he's lyrical, smart, not corporate, and never desperate for attention. And unlike Eminem, as much as I love him, he didn't Bonn other rappers in the game for attention, but instead Denzel didn't say names, and just mentioned that people go the corporate directions of rapping about drugs lean and money and all that. And how he's never gonna do that. This guy is among the best I've ever heard, and he will probably be just as strong next year
This is Denzel at his best. His executions are amazing here. Not really a fan of dark music but this is a helluva good listen. 10/10
Such a great album. Probably one of the best rap albums of the 2010's.
3
You Won't Get What You Want - Daughters
This album is BRUTAL. This album is NOISY. This album is HEAVY. This is what people listen to when they wanna tear down the drywall in their bedroom. This is what it sounds like in the mind of a psychopathic madman chasing after you in a dark swamp with a rusty meat cleaver. This is the album that we definitely needed this year, maybe the whole decade! This dropped at the perfect time in the mood for the Halloween spirit; everyone on this site should be listening to this.
Listening to this is like watching a serial killer slowly dismember his latest victim.
So, how many extra snob points do I get for listening to this before Fantano reviewed it?
4
Firepower - Judas Priest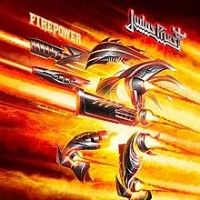 This is mediocre at best. Firepower sounds like all of the members are dried up and unable to rock out. The same thing can be said about fellow heavy metal contemporaries Iron Maiden as well. Let's hope the members of Judas Priest break up and stop making music altogether.
WHAT Lightning Strike is #1 song while THIS HERE at NUMBER THREE? Don't be kidding it's JUDAS PRIEST modern music sucks these legends keep rocking upvote them please

Being sarcastic of course, there is no reason a rehash of a 40-year old hard rock (!) band's old work should be considered the best album of a year in the 21st century or even one of the best
Best album to come out in YEARS! Fantastic odyssey from the pioneers of metal!
5
Trench - Twenty One Pilots
I was extremely worried about this album. TØP hadn't made a bad album, and I was worried that this would be the exception. I loved the singles, but what if they were the only good ones? I was relatively new at the time, so I was excited but afraid that it would flop and wouldn't be very good. Boy, was I wrong. This might be their best yet, and maybe even one of my favorite albums of all time. They nailed everything: the production, the atmosphere, the lyrics, the mood, the passion. Everything is there. This album sounds fantastic. It's different, but it still sounds like Twenty One Pilots. None of the songs sound like they don't belong.

"Jumpsuit" is the perfect opener. This is how an album should open, with a bang, an explosion of sound that you don't forget. This is followed by "Levitate," and it transitions into "Levitate" PERFECTLY. The lyrics are complicated, but not confusing. It is a perfect metaphor for leaving things behind (in Tyler's case, his Christianity). It revolves around Clancy, who lives in a city called Trench, whom he is fond of as a kid. But as he grows up, he starts realizing flaws with it, flaws that start growing until it becomes filled with toxicity and nonsense, and he decides to abandon it.

Ladies and gentlemen, THIS IS HOW IT SHOULD BE. Not extremely confusing, nor cheesy, nor extremely literal, nor pretentious, as a concept album should be. And Tyler's vocals, oh my god, they have improved so much. His falsetto sounds amazing, and let's not forget Josh's dynamic drumming, which has also improved from the simple, unimpressive drumming of Blurryface. I know Vessel is more unique and polished and more emotional. I know Regional at Best is them at their rawest, their purest, and their most fan-acclaimed. But Trench is so special to me. It's my type of Twenty One Pilots, and in my opinion, their finest work.
6
Vector - Haken
The only problem with this album is it's to short well at lest for Haken. Other then that it's easily the best album of the year.
7
Twin Fantasy (Face to Face) - Car Seat Headrest
Gotta love it when an album makes you want to smile, cry, jump, and embarrass yourself by singing along, and often all at the same time. In all honesty, few albums have made me feel as deeply as Twin Fantasy. The bitterness and hurt on the original is replaced with newfound wisdom and perspective, replacing heartbreak and spite, with reflection and forgiveness. It's beautiful to see an aspiring musician's vision fully realized, especially when we get to go along that journey with him, at least in a musical sense, and that's what makes Twin Fantasy such an experience.
8
Kamikaze - Eminem
I wish I could go back to Aug 31st and wake up to this surprise again. This is early 2000's anger, meets MMLP2 lyricism, meets modern production. Love it!
This was the saving grace of the genre in total. Only one bad song in this entire album which is Nice Guy and a part of that is the screching feature in this song. With a perfect ending to D12, lobs at mumble rap, eminems personal life, and in general, whole new types of beats, this album is f I r e.
Have people forgotten stepping stones! That's my favorite track.
9
Here Come the Aliens - Kim Wilde
10
Liberation - Christina Aguilera
This should have been the follow up to "Back to Basics", then her discography would have been perfect.
It just have to be the 1
The Contenders
11
Wide Awake! - Parquet Courts
Everyone can stand this, everyone.
It's not metal, it's rock. And it's rock that's a lot more appropriatley appealing.
12
Beerbongs & Bentleys - Post Malone
Half of the year is almost over... so far it's a very close race between this and Kim Wilde's record which one is my favorite of the year. This album is diverse in musical influences, it bends the conventional idea of genres and mixes various styles so fluently and harmonic that it really gets the absolute maximum out of modern pop music.

I also reviewed the album in a post.
My love for Post Malone tells me to put this album here!
I give it a 4/5, Post Malone is pretty good in my opinion.
13
Post Traumatic - Mike Shinoda
He dedicated it for Chester. Where are the LP fans at?
I fall in love this album.
14
Little Dark Age - MGMT
Honestly, this equals MGMT's best works. It's at the level of Congratulations. The difference between the two albums is that you could do acid and listen to congratulations and zone out with surreal feelings. But with this album, while you're on acid, there's a flurry of real life emotions going on through your head. From suicidal thoughts to relationships that didn't work out to does to friendship. This album has a great amount of emotional content in it. Definitely my favourite of 2018.
15
Daytona - Pusha T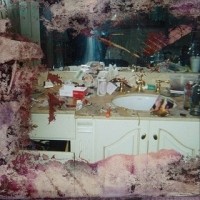 I've been waiting for another Pusha T album for a while since his release of Darkest Before Dawn, and unfortunately it didn't turn out to be the sequel like we were promised, but I am completely satisfied with the fact that Pusha still brings his snarling vibe and Kanye brings his flawless production.
Sheesh, flawless raps from pusha + production from ye? Can't go wrong!
16 Compro - Skee Mask
17
Always Ascending - Franz Ferdinand
18
Loved - Ken Mode
19
Tranquility Base Hotel + Casino - Arctic Monkeys
Arctic Monkeys have always changed for each album, but I wasn't expecting this. They toned way down on the guitars and instead mostly relied on pianos and synthesizers to create this glam/lounge-like sound. This album can basically be described as David Bowie meets Elton John.
I get why people might not like it but just remember, AM have always been experimental and in my opinion this album is brilliant.
It's a hard album to get into. I never could imagine Arctic Monkeys going in this direction. Either way fantastic album.
20
Safe in the Hands of Love - Yves Tumor
21
Ye - Kanye West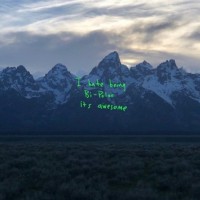 I have a question: how did it become a thing since last year that American hip hop or hip hop crossover albums are that short? XXXTentacion, Lil Peep, Kanye West, Pusha T,... they all released studio albums lasting for just over 20 minutes. For mixtapes or EPs that's an okay length, but from full studio albums I'd expect at least something around 40 minutes (35-45 minutes) on average, and everything that's longer is just awesome - I wanna get something for my money. I also dislike the lack of physical releases from many US hip hop artists.
22
Ember - Breaking Benjamin
My favourite from this year...
23
Black Panther: The Album - Various Artists
24
Year of the Snitch - Death Grips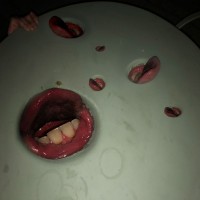 25
M A N I A - Fall Out Boy
Hopefully, Champion was okay. Young and Menace is only good when Patrick did a piano version without autotune. The Last of the Real Ones was good though.
T R A S H

This sucks and so does most of their garbage but this is the absolute worst.

Honestly, I had a little hope but they screwed it and just took a crap on an album and decided to release it. It's so bland and it feels like they got rid of their effort and stuff. Come on, FOB. For crying out loud! -1/10
This is absolute torture for a FOB hater. -1/10
PSearch List