Top Ten Albums that Topped the German Media Control Charts in 2015
The Top Ten
1
Zuhältertape Vol. 4 - Kollegah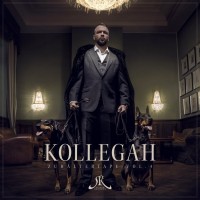 What a strong year for German hip hop. And so many of those are deserving number one spots.

Unfortunately I forgot to put the link to the full list in the description, but I am sure you'll find it on Wikipedia.
From December 18th to 24th.

His fourth chart topping album in a row (also counting the Farid Bang collaboration "Jung Brutal Gutaussehend 2" and the "Chronik III" collaboration between several rappers).
2
Asphalt Massaka 3 - Farid Bang
3
Chronik III - Kollegah, Favorite, Genetikk, 257ers & Karate Andi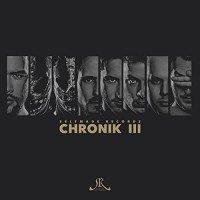 From October 16th to 22nd.
4
Cla$$ic - Bushido & Shindy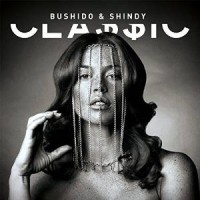 From November 13th to 19th.

That's not at all a neutral information, but this album has often been called the German "Watch the Throne".
5
Planktonweed Tape - SpongeBozz
From May 1st to 4th.

And I have no idea why it was on top only that short. Usually, this is counted in weeks.
6
Muttersprache - Sarah Connor
From May 29th to June 4th.
7
Neues von Gott - Favorite
From February 6th to 12th.
8
Farbenspiel - Helene Fischer
From January 9th to 15th.

This album from 2013 has topped the German charts the third year in a row.
It was certified ten times platinum. It is one of the 20 best selling albums in Germany and the sixth best selling German language album in Germany.
9
Fifty Shades Of Grey (Original Motion Picture Soundtrack) - Various Artists
From March 6th to 12th.
10
Sing Meinen Song: Das Tauschkonzert, Vol. 2 - Various Artists
From June 12th to 18th, then again from July 24th to August 13th.

This is the soundtrack to a popular show in which famous German singers have to perform each other's songs. The cast of this season was soul singer Xavier Naidoo, indie singer Andreas Bourani, pop singer Yvonne Catterfeld, the two singers of 80s pop band Die Prinzen, PUR lead singer Hartmut Engler, Austrian alternative rock singer Christina Stürmer and Sub7even lead singer Daniel Wirtz. I know all of them except the latter, and they are all well known over here, but the cast of the 2017 edition was way more spectacular.
The Contenders
11
Gipfelstürmer - Unheilig
From December 24th 2014 to January 1st 2015, then again from January 16th to 22nd.
12
Rock or Bust - AC/DC
From January 2nd to 8th.
13
PP=MC² - Prinz Porno
From January 23rd to 29th.
14
Kaos - Vega
From January 30th to February 5th.
15
Niveau Weshalb Warum - Deichkind
From February 13th to 19th.
16
Keiner Kommt Klar Mit Mir - Frank White
From February 20th to 26th.

This is a pseudonym of Fler. I am a bit stunned he already topped the charts in 2015, as his hype started in 2016.
17
Carlo Cokxxx Nutten III - Bushido
From February 27th to March 5th.

According to Wikipedia, this album broke a record because it was the first time five hip hop albums topped the German charts in a row. But if I did count correctly, it was six: Prinz Porno, Vega, Favorite, Deichkind, Fler/Frank White and Bushido. One could argue the group Deichkind is very much on the pop end, but they are sandwiched between the others so they definitely counted.
18
Brandneu - Wolfgang Petry
From March 13th to 19th.

Again just a little side note from the writer: don't you agree that it is a stupid idea calling your album "brand new"? As I write this, it is 2017 and it already isn't brand new anymore.
19
Rebel Heart - Madonna
From March 20th to 26th.

Her twelfth chart topping album overall. In that regard, she is the most successful non-German artist in Germany and the third most overall. Well deserved, even though this particular album was disappointing for me.
20
Tracker - Mark Knopfler
From March 27th to April 9th.

I don't know this album or the artist... and this is astonishing judging by the fact that he pushed a famous band like Nightwish back to number two. Really: who is this guy and how did he beat such an anticipated album like "Endless Forms Most Beautiful"?
21
Opposition - Frei. Wild
From April 17th to 30th.

Their third chart topping album in a row.
22
Für Immer Wochenende - Weekend
From May 5th to 7th.

Like with SpongeBozz... why only for such a short period of time?
23
Baba Aller Babas - Xatar
From May 8th to 14th.

Just realizing how extremely dominant German hip hop was in 2015. That also was the year where I turned from an occasional listener to a hardcore genre fan.
24
Achter Tag - Genetikk
From May 15th to 21st.
25
Mountain Man - Andreas Gabalier
From May 22nd to 28th.
PSearch List