Top 10 Ambidextrous Musicians
Ambidextrous players are able to use their right and left limbs equally well. This means a better interaction between the left and right hemispheres of the brain.
I like the most ambidexterity of drummers because it's most useful.

There are 2 types of ambidextrous musicians on this list:
- musicians who use their ambidexterity in music (they are more important and more interesting for this list)
- musicians who don't make use of it in music (ex., play with the left hand but eat with the right one).

The Top Ten

1 Ludwig van Beethoven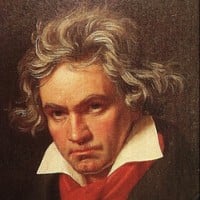 Ludwig van Beethoven was a German composer and pianist. A crucial figure in the transition between the Classical and Romantic eras in Western art music, he remains one of the most famous and influential of all composers. His best-known compositions include 9 symphonies, 5 piano concertos, 1 violin concerto, 32 piano sonatas, 16 string quartets, his great Mass the Missa solemnis, and one opera, Fidelio. ...read more.
A biographer said he'd seen Beethoven use his left hand when composing. But Beethoven painted with his right hand. So he was probably ambidextrous.
I always hesitate whether to put higher Beethoven or Mozart because both are amazing. But Beethoven was deaf. A deaf musician of his calibre impresses me. So he's higher than Mozart for this reason.
I always prefered him over Mozart. Mozart is a bit too light-hearted, happy and major heavy for my taste. His requiem is a masterpiece though. As Linda Spa used to tell her class, Mozart was a bit of a showoff.
But Beethoven is more dramatic, bombastic and graceful. Even his more upbeat, cheerul music feels more gripping and not as over the top.
I read somewhere that playing piano makes someone ambidextrous.
2
Wolfgang Amadeus Mozart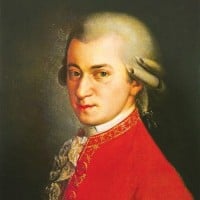 Wolfgang Amadeus Mozart, baptised as Johannes Chrysostomus Wolfgangus Theophilus Mozart, was a prolific and influential composer of the Classical era, born in Salzburg.
He wrote and composed with both hands. Historians believe Mozart was naturally left-handed but at the time left-handers were forced to write with their right hands so Mozart learned how to do it with both.
3
Mike Mangini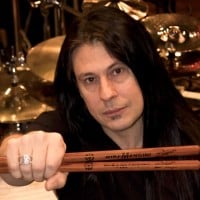 Mike Mangini is an American drummer. Since 2010, he has been a member of progressive metal band Dream Theater, following the departure of founding drummer Mike Portnoy.
One of my favorite drummers. He is American of Italian descent and ambidexterity probably runs in the family because in Italian "the surname Mangini is a name for a person who was equally adept and skilled in the use of both hands". It's derived from the Italian word 'mancino', which means one who is ambidextrous.
Mike was born right-handed but he achieved ambidexterity for 4 years. He said in an interview in 1999:
"The metamorphosis from a regular kit happened when I forced myself to train all of my limbs. I put the ride cymbal on my left side like Simon Phillips. It was in my teenage years that I started using my left hand to lead. But I was in my twenties before I started leading with my left foot.
It took me about 4 years to get the left side of my body equal to my right. So now my right foot can step on a remote cable hi-hat that connects to a left-handed hi-hat, and the left foot can play kick drum - or vice versa. This allows me to stay on the left hi-hat using the ...more
I've noticed this in live shows.
4
Michael Angelo Batio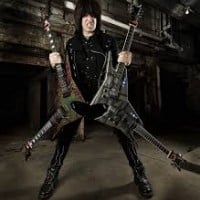 Michael Angelo Batio also known as Mike Batio or MAB, is an American heavy metal guitarist and columnist from Chicago, Illinois.
Plays a double-guitar ambidextrously. Plays proficiently both right-handed and left-handed guitars. Wow!
Woah, he was ambidextrous?
5
Randy Black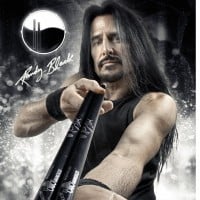 Randy Black is a Canadian-born metal drummer and recording artist best known for his stints as the drummer for Annihilator, Primal Fear, Duskmachine, and Bif Naked. He is an ambidextrous drummer.
A drummer who plays thrash and speed metal. I love watching him play because it looks so beautifully symmetrical, especially when he plays his symmetrical set of cymbals.
Unlike Mike Mangini, who trained himself to become ambidextrous, I think Randy is naturally ambidextrous (but I can't be sure).
There are 2 YouTube videos illustrating Randy's ambidextrous approach:
1) Demons & Angels Randy Black Primal Fear
2) Blackened Beauty - Randy Black Style (ambidextrous)
Since Randy Black and Mike Mangini were both long-term drummers for Annihilator, seems Annihilator had ambidextrous drummers for most of the time of their career.
6
Scott Travis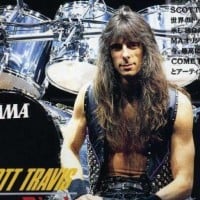 Mark Scott Travis is a Grammy Award winning American rock musician, best known as the drummer for the English heavy metal band Judas Priest and the American heavy metal band Racer X.
7
Stewart Copeland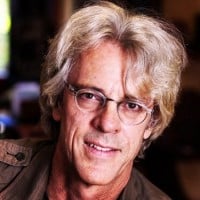 Stewart Armstrong Copeland is an American musician, multi-instrumentalist and composer best known as the drummer for the English-American rock band The Police and for his film and video game soundtracks.
He's the drummer for The Police who is comfortable leading with both hands - he's naturally left-handed but he mostly plays right-handed because as he says, "It's more convenient that way. Like most left-handed people, I am close to being fully ambidextrous."
8
Paul McCartney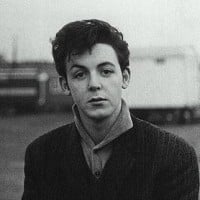 Sir James Paul McCartney (born 18 June 1942) is an English singer-songwriter, multi-instrumentalist, and composer. With John Lennon, George Harrison, and Ringo Starr, he gained worldwide fame with the rock band the Beatles, one of the most popular and influential groups in the history of pop and rock music.One of the most successful composers and performers of all time, he is known for his melodic approach to bass-playing, his versatile and wide tenor vocal range and his musical eclecticism, exploring styles ranging from pre-rock 'n' roll pop to classical and electronica. His songwriting partnership with John Lennon remains the most successful in history
Not very high on this list because he's ambidextrous but favours his left hand for guitar playing. For this reason he's usually considered left-handed.
9
Leonardo da Vinci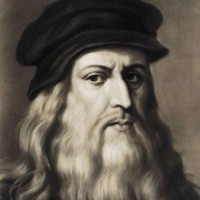 Leonardo di ser Piero da Vinci (April 15, 1452 - May 2, 1519) more commonly Leonardo da Vinci or simply Leonardo, was an Italian polymath whose areas of interest included invention, painting, sculpting, architecture, science, music, mathematics, engineering, literature, anatomy, geology, astronomy, botany, writing, history, poetry, and cartography.
May I ask what he composed? I don't think I know any music by him.
Painter, musician, scientist, inventor, architect,...
Very good metal guitarist.
10
Ringo Starr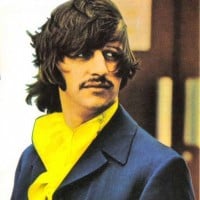 Richard Starkey known professionally as Ringo Starr, is an English musician, singer, songwriter and actor who gained worldwide fame as the drummer for the Beatles.
Ringo Starr was born left-handed but he played a right-handed drum kit.
The Contenders
11
Jimi Hendrix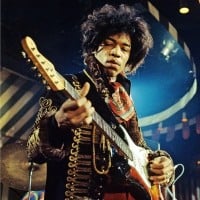 Jimi Hendrix (born November 27, 1942 - September 18, 1970) was an American rock guitarist, singer, and songwriter. Although his mainstream career spanned only four years, he is widely regarded as one of the most influential electric guitarists in the history of popular music, and one of the most celebrated musicians of the 20th century. The Rock and Roll Hall of Fame describes him as "arguably the greatest instrumentalist in the history of rock music". Hendrix is consistently ranked on lists of musicians who died too soon.
There are some discussions about his ambidextrous status and I didn't put him very high because he is usually considered left-handed. Besides, he didn't use his supposed ambidextrocity in music so he shouldn't be very high on this list.
According to many, he wasn't strictly left-handed. Some even argue he was "mixed-right-handed"
Left-handed activities:
he played his right-handed guitar upside down, used his left hand to throw, comb his hair and hold cigarettes.
Right-handed activities:
he wrote, ate and held the telephone with his right hand.
Jimi was a left handed person. But his father thought that playing with left hand is the work of devil. That's why he pushed him to play with right hand.
12
Shara Lin
She is naturally left-handed but plays violin and guitar right handed. She can also play the piano with her left hand while playing the zither with her right.
13
Justin Bieber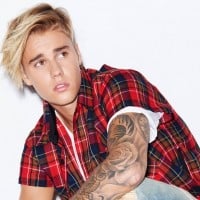 Justin Drew Bieber (born March 1, 1994) is a Canadian singer, songwriter, and record producer. He currently resides in Ontario, Canada and is Christian. He is the son of author Pattie Mallette. ...read more.
This is NOT a troll item. I added him because he IS ambidextrous AND uses it in music. He plays guitar ambidextrously - he usually strums with his left hand but also with the right one.
In all honesty, there are much worse musicians than Justin Bieber. People hate him simply because it's cool to hate him.
14
Carl Philipp Emanuel Bach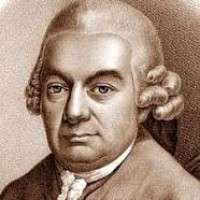 His father, Johann Sebastian Bach, wrote in a letter that "his son needed to work on building up his right hand to match his left."
He was dominant left-handed.
15 Ella Koroneos
16
George Frideric Handel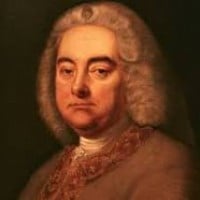 17 Frédéric Chopin
18
Johann Sebastian Bach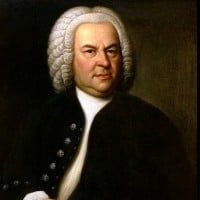 Johann Sebastian Bach was a German composer and musician of the Baroque period. He is known for instrumental compositions such as the Brandenburg Concertos and the Goldberg Variations as well as for vocal music such as the St Matthew Passion and the Mass in B minor.
19
Kurt Cobain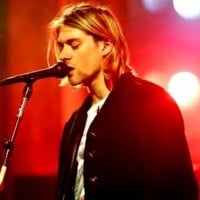 Kurt Cobain was born February 20, 1967, in Aberdeen, Washington. In 1987, he started the grunge band Nirvana, which became one of the most successful bands ever. He was a talented yet troubled grunge performer. Kurt Cobain became a rock legend in the 1990s with his band. He committed suicide at his Seattle home in 1994.
BAdd New Item