Top 10 Best Arab Singers
The Top Ten
1
Amr Diab (El-Hadaba)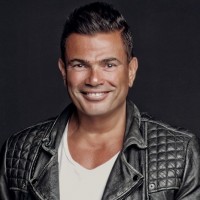 Amr Abd El-Basset Abd El-Azeez Diab is an Egyptian pop singer and songwriter. He is a multi-award-winning pop singer-songwriter, regarded as the best selling Middle Eastern artist of all time. Furthermore, he has created his own style which is often termed "Mediterranean Music", a blend of Western and Egyptian rhythms. By 1992, he became the first Arabic artist to start making high-tech music videos.
Absolutely the best, no doubt and no copetetion really! the quality of very hand picked lyrics and very unique music and of course performance is amazing. The only singer that for over 30 years has been getting better and better. The only arabic singer that is very well known amongst non arabic communities in the US, Europe and South America. Unique thing about him also is that all his album songs are hits, unlike all arab singers where they "could" have a hit song then the rest of the album is pretty much trash. One too much to add but one last thing he is the richest, most popular, and the most with World Music Awards (he has a Guinness world record in that even) God bless his work, I have been living in the US for over 15 years and even amongst the US singers I never found anyone as brilliant and ever hard working on his career.
Amr Diab is a phenomena. He is a super Magnet. definitely, the leader of music industry in Egypt and the middle east because every new trend in music he sings it first then all other singers will follow. He has the best voice, the best looks, very athletic and top when it comes to fashion and music videos. not only he has the best voice and performance, he is very smart when it comes to selecting his music and words...I love this guy. God bless him. No other singer comes close to him number two is definitely very far down the charts. He is top singer since mid 80's.
The best so far. No one can beat his talent. One day he will be legend in a music industry. The music is amazing and mix with a lot of genre, Refreshing, sometimes energetic, mostly romantic.. You can feel his aura when you hear his song
First time I heard I feel in love with voice and music. I listen everyday. Very Romantic and keeps my love alive. I don't understand the language but I love it and always will. Amr Diab is amazing.
2
Sherine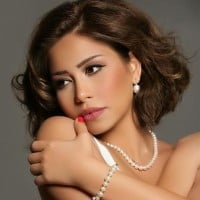 Sherine Ahmed Abdel Wahhab, mononymously known as Sherine, is an Egyptian singer and actress. Sherine was born in 1980 in Cairo, Egypt. She is one of the four coaches in the the Arabic version of The Voice. Nicknamed the Queen of feelings, she serves as one of the jury members.
I discovered her in 2009 on Rotana Clip. It was love at first sight, both as a singer and as woman. She entered in my heart for ever. I need her songs every day. I would marry her immediately. She has so nice daughters.
I try to go to her concerts everywhere. I feel so much love for her. She ist the one and only, the best. Herbert Schweizer from Lausanne, Switzerland
Her voice touches somewhere deep in your heart. The first time I heard her, I was 18 (now I'm 25) my face turned red and I felt her mere singing an absolute flattery that you sometimes feel what she says is meant to be for you; and just you!

Truly an artist!
Sherien is a legend! You may find some voices that are similar to the voices of the great singers but SHERIEN! No one is compared to here voice or her feeling.. Her songs and music are touchy.. She isn't singing with her voice she is singing with her heart.. God bless her
I really like her songs and her songs always popular in Pakistan and her voice is superb... May ALLAH blessed her with succeed.
3
Mohamed Moneer (El-King)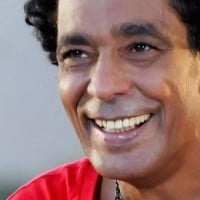 Will he's just the only arabian singer whose songs are really meaningful, he's songs are not just about love, it's about living and how you should act in life. Simply he does not simply sings he delivers a message.
Mohamed mounir is definitely the best of the best, singing to him is not a job it's a life, no one deserves to be number 1 and the best arab singer ever as he deserves it, he is the only person who can make you love music, and he is the person who desreves respect. Respect the king. GOD bless him
The only singer in the world who sings for every thing for his girl for his daughter for his country... All of his songs don't have any public words I sure his the best in the hole world
Mohamed Moneer, the only person who can make you fly and get high to and with your dreams for your life sake.
4
Nawal El Kuwaitia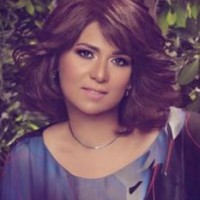 Nawal El Kuwaitia is a well-known female singer and musical icon in the Middle East. Nawal studied at the Music Institute in Kuwait. She is known as Shaikhat Al Tarab (The Queen of Classic Music) and Qaitharat Al Khaleej (Harp of Khaliji Song).
A unique vintage voice that takes you to dreamy places. The best
The best arabian singer
5
Asala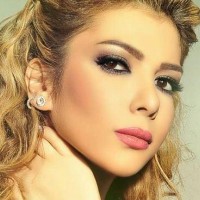 Assala Nasri is the best singer in the Arab world, her powerful voice and strong emotions take us to an entirely different world of her own creation. She's been singing since she was 4 years old, and became a professional 22 years ago, she has more than 20 albums, won a hell lot of awards. She is an idol, an icon, a super star.
Asala's the best ; a great voice and a great personality. She makes my heart beat every time I hear her voice
She is a one of best arabic singer! Her voice is very beautiful.
She is the best arab female singer ever.
6
Umm Kulthum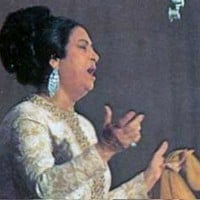 Umm Kulthum was an internationally famous Egyptian singer, songwriter, and film actress active from the 1920s to the 1970s.
Without a doubt one of the founders of modern Arabian and Muslim music - even Arabian being. Her voice is in our genes.
The bench mark of all female arabic singers that none have bested. Although Asmahan (who is amazingly missing from this list) and Fairouz come close.
Grand lady, amazing Artist, immortal voice. She's by far the greatest Arab singer of all time.
Oum Kaltoum is like the Mother of all Arab singers.. Some people could kill if they saw this list.
7
Elissa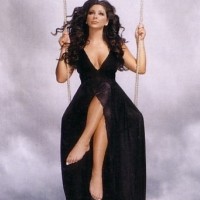 The queen of sense, Elissa's nickname, is the best Arabic CDs seller since 12 years. Elissa has unique voice and created her unique music that can captured anyone's heart. Her huge success made her the queen of the Arabic pop.
Elissa received multiple international and local music awards. Her high aristocratic figure made here the most female singer who advertised many high quality bands. She has broken many records on YouTube and the music applications and she is the only Arabic singer who has beaten International well-known singers ( Lady Gaga, Celion Dion and others)
Elissa is my favorite Singer, She should be on top of all the lists. She deserves to be on top. Her voice and music has some sort of magic which mesmerizes you. Her voice is beyond words. I'm not a native speaker of Arabic Language but I still love her songs. Every song is better that the other. I think no one can reach her level of singing, Music and her personality. She is one of the best singers in the world.
I am really obsessed with elissa's voice and music. she is the best ever. I love every single song of her. she is really talented. she is very special in which she represents slow romantic classic music that entertain, influence, and profoundly affect the arabic and non arabic listeners. she is very amazing and gifted with angelic voice that just find its way to the heart of the listener. she is very clever in which she chooses very interesting and unique topics to sing.
She's simply one of a kind! She is the Diva, her voice makes you feel that an angel is singing, her breathtaking beauty makes you speechless and her feelings makes me feel that she lives in my heart.. I cannot survive without her & her out of this world special voice!
8
Mohamed Hamaki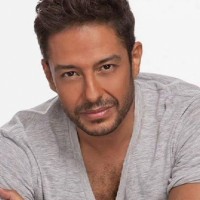 Mohamed Hamaki is an Egyptian singer. In 2010, he won the award "Best Arabia Act" in the MTV Europe Music Awards and music award in 2006 for "Ahla Haga Fiki".
Mohamed Hamaki, he has the most sweetest vocals and sings the most beautiful love song ballads too! I love his music and he is makes me cry with joy at the sound of his beautiful voice! He sings contemporary Arabic songs too, very modern and is pushing pop music ahead with his great image and good looks he is the man who stands out among all singers! Mohamed I salute you, you are adorable and so handsome, the most outstanding artist ever!
Hamaki is ths sound of the music for the new generation. Best arab singer 2010 from MTV television. Best seller in the Middle East 3 times 2010, 2008, 2006. Most popular festival in Egypt for his album Naweeha 140,000 person
Hamaki is the master of pop. Anew music for the Middle East is rising because of him.
Very nice loving voice for people to listen to amazing!
9
Ahlam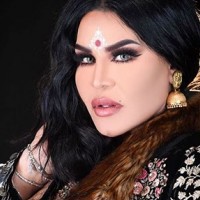 Ahlam Ali Al Shamsi, commonly known as Al Maleka "The Queen" Ahlam is an Emirati singer from UAE who has an outstanding vocal range. She is known for her strong personality and outspoken nature. She is an idol for women and a good friend to many celebrities.
She's so entertaining
Wow I really love you
Love her voice
10
Tamer Hosny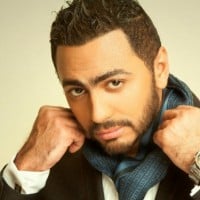 Tamer hosny is the best singer in the whole world, he have the perfect voice which make your heart melt, he have the since he got everything needed, one you listen to him and you'll be addicted to his voice he's the most popular in the Arabian world, adore him, and wish all the best to him, keep going tamer.. To the top!
He's talented as hell. He can sing perfectly, write, compose, dance, act & direct music videos. All of his albums, movies & music videos on YouTube just rocked. It's been like 12 years since he showed up and now he's one of the most successful artists in the Middle East. Keep working Tamer (y)
Has one of the best voices that anyone can ever hear. His live performances do not differ from the recorded ones. Flawless! Sings with so much passion, Its hard not to love any of his songs.
He is just the best in everything All-In-One singing, Acting, composer, producer & director... Plus he always shows a lot of respect to all his fans and care for them to the point where he become ambassador for Egypt
The Contenders
11
Fairuz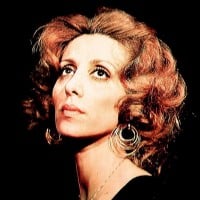 It will be a century from now before any singer can come close to what Fairuz offered lebanon and the arab world.
She is unique as she offer a song diversity that can follow us form the early morning hours till very late in night.
Her songs are used for celebration, birth, religious, national, traditional, theatric,... Etc

I am not aware of any other singer have that diversity in style and made such a success...
Great voice, traditional and modern songs (for the era in which she sang). Anyone interested in understanding or studying music from the Eastern mediterranean should spend some time listening to Fairouz.
Fairuz songs is just different.. Unique.. Amazing.. Stories about lebanon his traditions abd its local customs.. None in all the arab world sings as her nor their words can comeptite her.. Her music is deeply eastern sing for every one respectfull that's why every one respect her...
I don't understand how there is any question on who's the best when her music is played literally every morning for an hour on radio stations. Literally every day.
12
Carole Samaha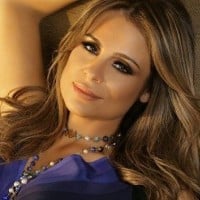 That woman have so beautiful sound! I'am Bulgarian and listening arabic music from 10 maybe more years, but Carole is a magnificent singer ever! So strong and so hight voice! In 2012 when I listen to her cappella song Zay El Assal I was prove my suspected she is number one! I fell in love for the first time in her voice from the song Ghali Alay. Except magnificent voice that she have that woman is always irresistible! Kisses from Buglaria!
Even if you can see that Carole samah is not beautiful but still I consider Carole Samah a number 1 singer among all Arab female singer. She has very sort voice which make me feel crazy whenever I listen to her songs like ( ragalak, yamaly ya) So that is why I strongly voted for her
13
Jannat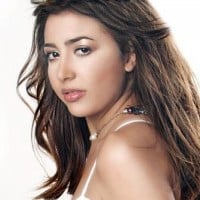 Jannat Mahid, known by her stage name Jannat, is one of the youngest female Arab artists to have graced the Middle East music scene.
She has an angle voice
She is my love, when you listen their songs we feel love even you are not love
That's the meaning of the feeling
14
Najwa Karam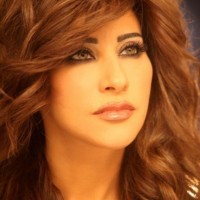 Najwa Karam is a Lebanese multi-Platinum singer, songwriter, and fashion icon. Najwa, widely known for her vocal powerhouse talents, gained an international audience for her distinct blend of traditional Lebanese music and contemporary sounds, and contributed to the spread of the Lebanese dialect in Arabic Music.
The most powerful and moving voice in the arabic industry!

Her lyrics are beautiful and she is one of a kind!
Nothing can describe her.
Why is she in 14. She does not deserve this. She must be in 1st!
Please vote for her!
Her songs are great
15
Abdel Halim Hafez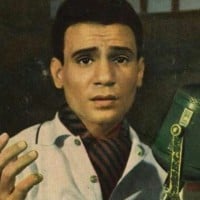 Abdel Halim Ali Shabana, commonly known as Abdel Halim Hafez, is among the most popular Egyptian and Arab singers.
If Halim is not the best Arab singer of all times then who is?! Surley Amr Diab is the King of this generation but Halim is the undisputed all time best Arab singer of all time and that can never change!
Very simply the best singer. His voice, personality, patriotism. Diab doesn't compare to the nightingale!
The best miracle Egypt produced.
How can he be forgotten!
16
Nancy Ajram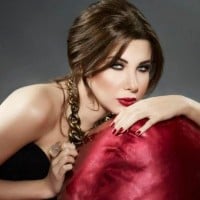 Nancy Ajram is a Lebanese singer, world music awards winner for 3 times in 2008, 2011 and 2014 as best selling middle eastern artist, and multi-platinum recording artist.
Nancy is for sure the prettiest and the best singer in arab world. She is so successful in all over the world, even here in Brazil, we love her a lot. All her songs are amazing and she is the best in everything she does. She is too cute with her fans and always does original things. There is no way to be better than her. She is world's music queen!
I really love her voice. She is the most success and beautiful singer around the world. I always listen her songs. Especially Enta eih, heart touching song, actually I do not know Arabic song and I just realize that this song is romantic and tragedy.
Wish you prosperous life without any pain dear Nancy.
I wish that one day I can success to met you dear.
She is a very good singer and she always choose good songs in her album and I think all people in Arabian countries know her young, teenagers, and the couples, because her song every time is very deffrient than before. And she has made a lot of albums for the children. I think she must be in top 1
One of the best Arabic singer I have ever come across. There are various songs of Nancy that are far more better any other singer. Her songs and her voice has me one of her biggest fan ever!
17
Warda Al-Jazairia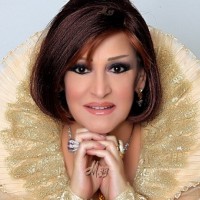 I love her songs
18
Mohamed Fouad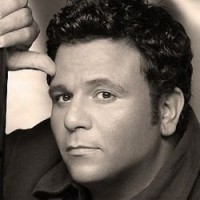 The Voice of the old days. When I recall my childhood, it's nothing without him. Really he represents the pure nature of Egypt.
He is the best singer since 1985. He represented types of music. In 80s represented the quick Egyption beat. In 90s he made the hard performing arabic songs. He is more than 30 years singing. He is one of the best singers who acted. He made the movie ismailiah rayehgay which changed the path of arabic cinema. He posses a very nice voice with pure feelings
The voice of Egypt.He disappears for long time but when he comes back, he becomes stronger than before no one can do like him.
The best voice in middle east the only who can fight with Amr diab...
19
Angham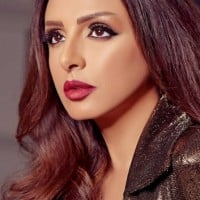 20
Kadim Al Sahir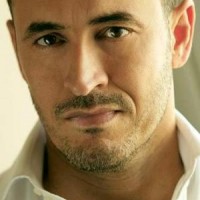 In the east in the west Kaiser is the best. He and his voice make me fly anywhere I want to fly his voice gives me a very beautiful sensation that I never can fell it without his voice and his songs. He sings in a different way. No one can sing like him but him. He could and can enter any heart by his voice. He is truly unattainable. He is rightly kaiser because he reigns our hearts god bless him
He is the best singer in the middle east in my opinion, I listen to all kind of English and arabic music, and in my opinion he is the best singer in the whole world, I love his voice, personality and music. I attended his concert at Westminster central hall on the 17th of august, and it was the best night in my whole life, cannot wait till I see him again,
Hope he comes to london more often,
Love you kathem
Kathim alsaher is the best arabic singer. He has been likened to the great singers of the mid-twentieth century for his live performances. He performs with an orchestra of twenty to thirty musicians on Arabic percussion, oud, qanun, nay, and a full complement of strings (violin, cello, and bass). And most importantly of course he has a very great voice. With my respets to you the "Caesar of arabic song".
Mr. Al Sahir blends classical Arabic music and poetry with contemporary subject in the most refined way. Love his calm unpretentious demeanor. The most respectful and deserving of respect of any Arab artist period.
21
Ramy Sabry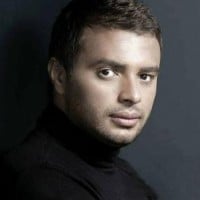 Well you have the best songs and you also have cool music plus nice voice
22
Myriam Faris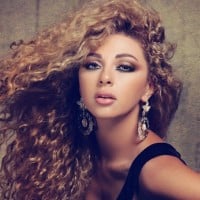 Best ever! Not only she has one of the best voices ever! But she dance as good as trained dancers! So GO myriam!
Amazing singer... She is an artist
23
Ragheb Alama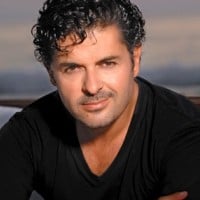 Ragheb Is and always has been number one singer in the arabic world, he is smart, innovative, he knows what to choose and what suits him, and he proved through out his 30 years of success that since day one he was a super star and since his first song which we all remember it and repeat it until know, and the future is going to show how much these songs are going to live.
Please Juries tell me who of the top singers you have chosen have more than 30 years old of success and still alive?
I am not an Arab, and I don't listen to arabic songs much, but Ragheb is someone special. He is perfect. I think there is something wrong that his not in the top 3 or at least top 10.
You hate ahlam I too
24
Samira Said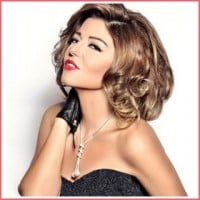 Samira Said - a legend who has stayed relevant for over three decades in the ever-changing music industry, which was no easy feat. Covering genres like jazz, pop, and Tarab, she has always been able to adapt and change her style based on what was in tune of the times; however, she has never been afraid to shake it up and add her own twist.
Samira has paved the way to all modern arab pop singers, she stayed relevant for more than 40 years and IS STILL going strong and reinventing herself with every new album!
Samira said is the best
The best of the best!
25
Majida El Roumi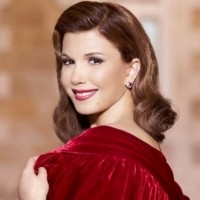 Make your days like a dream and nights like weddings... That is majida el roumi... Her voice is a tonic to the soul and the senses!
The best modern Arab singer ever, she belongs to the generation of the giants such as Um Kolthum, Abdel Halim and Adel Wahhab.
PSearch List