Top 10 Best Bangladeshi Guitarists
The Top Ten
1
Ibrahim Ahmed Kamal (Warfaze)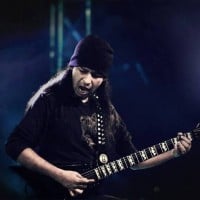 Kamal bhai.. Have already become the Picasso of guitar.. Besides he's a great composer and thoughtful lyricist too... Few guitarists do compose and write songs for bands.. above all he's very down-to-earth man who doesn't brag in front of people that the hard-rock/metal music came through his thought and trial in Bangladesh...
Most influential and important guitarist of BD. Not only a good guitarist but also a good teacher. He taught guitar to many metal guitarists. And now they're playing guitar in their own bands. Plus he was one of the earliest guitarists to bring many metal genres to this country. This guy has speed.
Kamal is the pioneer of rock and metal trend in bangladesh.. His all solos are meaningful. He also play the top 2 band of bangladesh.. It shows how talent he is.. I would say he is one of the most talented and dedicated artist in the rock and roll history of bangladesh.. Respect kamal guitarman..
Best guitarist! Awesome solos! Best best best! The best of the best...! Great in stage and he is a real hero! He has played for many years in Bangladesh... And he is the most well known guitarist also in Bangladesh... He is our Kamal Sir and he is the best!
2
Ayub Bacchu (LRB)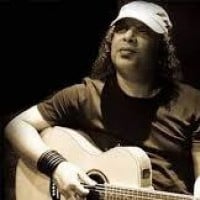 He can boost up any show alone with the guitar in hand. Equally good at concerts & live shows. Can tie up with any instrument beside him playing. May be not a metal song player but I firmly believe he can hook up with any of the main stream quite easily. Perhaps his band LRB didn't released that much successful tracks in recent past, but this band has some ever green tracks from their past records. With guitar and his vocal ability his is a gifted musician.

Prince_rulze
Many will Name "kamal", but you have to realize that it is not just about the skill or being fast or being technically sound.
It is Ayub Bachchu, who has brought uncountable melodies, catchy tunes out of those six strings. None like him in Banladesh has done this so far. But, to know about AB's tunes/melody making capability, you have to listen his musical works first. I am still listening to AB's music & have already completed listening to that of Kamal's (otherwise I did not take part in this voting and sure of that most of the people here did not have much xperience on AB's works)
He is actually a very good guitarist who has excellent melodic control and technical skill regarding playing guitar. He is mainly into Rock music, but most importantly is solos are beautiful that actually make sense and he plays with his heart. Surely one of the legendary guitarists of all time in Bangladesh.
He is the ultimate king. People who look for solos based on techniques might not find his ones interesting, but those who do music for the sake of pleasure it gives, they'll definitely like the blues and legato based solos that AB puts forward!
3
Ershad (Artcell)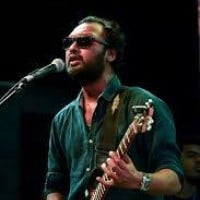 Ershad a skillful and dedicated guitarist has helped to make the Bangladeshi band ARTCELL one of the most famous bands in Bangladesh. He has helped to improve the rock music in Bangladesh. He has an extraordinary ability to play guitars. He is an inspiration to all the young guitarists in Bangladesh
Ershad is just a versatile and talented guitarists whom the world will be able to get very less. He has a skillful hand and plays lead as well as rhythm together. Maybe he is not playing such hard hard leads like Shishir bhai or Kamal bhai, but his leads are lot more beautiful than them.
He possesses the rare gift of blending rock music with classical music: which regarded as a hallmark of great guitarists. However among guitarist in Bangladesh, it is a rare quality and therefore for this virtuosity I deem him the best guitarist in Bangladesh.
I'd say it's a close call between Ershad and Russel.. Both are incredible guitarists...

But Ershad should be a bit ahead... Becuase of the quality he has shown in each and every songs of Artcell... There is no doubt that Artcell is the best band of all time...
4
Oni Hasan (Warfaze)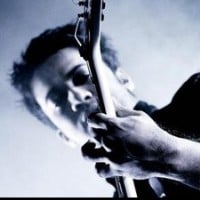 Oni Hasan (born 1 August 1985) is a renown celebrity, guitarist and composer from Dhaka, Bangladesh. He is best known as the lead guitarist and composer of the famous Bangladeshi heavy metal, hard rock band Warfaze from late 2006 to January 2015. Oni hasan was also the lead guitarist/composer of a popular Bangladeshi heavy metal band named "Vibe" during his initial days of his career. Oni Hasan was a member of pioneering Bangladeshi metal band Warfaze which also featured the vocal talent of Mizan Rahman along with Sheikh Monirul Alam Tipu (drums and percussion), Shams Mansoor Ghani (keys), Naim Haque Roger (bass), as well as legendary guitarist Ibrahim Ahmad Kamal (guitar). Past members of the ...read more.
Both good lead and rhythm guitarist. But I loved his riffs on Warfaze. Kamal is a legendary lead guitarist. In Bangladesh no other guitarist can't be compared with him. Not even Ayub Bachchu or Ershad. But as for a rhythm guitarist I have always liked Oni Hasan's guitar riffs. That guy is really a genius. Started his guitar career when he was 17 or 18 years. And he joined Warfaze when he was 22/23 years old.
By far the best guitarist of all times in Bangladesh. His exceptional and profound music sense is reflected in his own compositions such as The Himalayas is where my heart rests, Shrine etc. Great riffs, clean picking, and smooth but lightning fast guitar playing abilities make him a superstar of the metal and rock genre in Bangladesh.
With his unparalleled talent, Oni Hasan takes Bangladeshi metal to a new level! His guitar work on Vibe's Chena Jogot is truly mind blowing. Oni and the rest of Vibe were the ones who got me into Bangladeshi metal. Oni deserves international recognition, he makes me proud to be a Bangladeshi!
The riffs already created by him makes him more wanted in the music scene.. And wherever he starts, solos are always mind breaking.
5
Shishir (Aurthohin)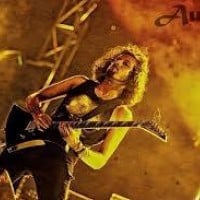 The only guitarist in Bangladesh doing guitar and keys combo in concerts and managing concerts all alone..
By far the best of the current crop. Both technically and musically.
By far the best! I've never seen any BD guitarist doing guitar and keys combo at the same time.. Just AMAZING!
One of the best guitarists.
6
Lincoln (Artcell)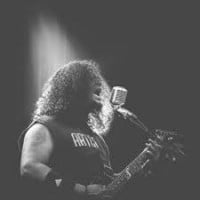 His plucking is awesome one... He is the best technical guitarist of Bangladesh...
I love him for outstanding creativity, his talent is god gifted... Awesome really awesome
His plucking theme is really great... He is the great acoustic guitarist in Bangladesh... Even from... Komol and bacchu
Lincoln is the best rhythm guitarist in Bangladesh... Also a great vocal...
7
Maher Khan (Nemesis)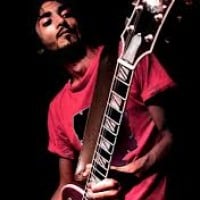 One of the best guitarist one could ever listen to. This guy has the groove, the technique of creating awesome solos. The sound he has been producing for Nemesis is simply fabulous. Great going maher khan.
He should be on top, his anthem like songs are what is given to Bangladesh's Music industry which has evolved drastically since then. And not to mention about Nemesis as a band.
One of the greatest guitarists to me in the history of Bangladesh rock music. He had a unique style and surely that would hypnotize you. He left music for the path of Allah.
A compact package of Awesomeness.
His guitar works and solos talk. I would be happiest if I see him playing with Nemisis again. Admit it or not, nemesis needs him. Respect.
8
Emon
Emon Bhai is one of the finest guitarist that has been seen so far in Bangla Music fraternity. Most of the guitarists have their own style to play but Emon Bhai is very diverse in terms of his pattern and arrangement. In his playing, we can get the flavor of East-West, classical, Indian Classical,folk music and so on. Diversity is the biggest strength for him. I am sure that he will be one of the legends who will be recognized by the entire world very soon.
With due respect to the other great guitarists, I would say Emon is the most versatile and talented guitarist of Bangladesh. He is the only guitarist who can play both classical and western genres in a same accuracy. Moreover, he can play other string made instruments also. But the knowledge of classical music that he has, may be none of the other guitarists have.
Undoubtedly Emon Chowdhury is the best guitarist... He is a real Hero... We just want to see him as a number 1 guitarist...
... Aranya Ibn Shams...
Of course he is the best lead guitarist in Bangladesh. Because he youngest and talent... Faqrul...
9
Sazzad Arefeen (De-illumination)
For me Sazzad Arefeen is the best talented guitarist of Bangladesh... Awesome guitarist... Loved the way he plays his guitar...
Sazzad Arefeen is the distinctly creative guitarist in today's Music world.

Music is a language, and he successfully expresses the feeling through his music like no others. Composition like "Amar dristi te bangladesh, Badol din er gan", is not somthing really touchy comparing to the other guitarists in BD.

Personally I love his Works...
The man who inspired me to play guitar. I have huge respect for this person.
He is a great inspiration for the music generation. A fantastic guitarist & dedicated person for the BD music.
10
Russel Ali (King Me, Ex-Warfaze)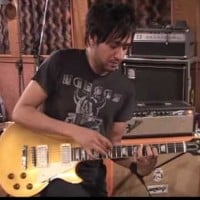 Russell Ali started his career as the lead guitarist and keyboard player of the popular rock band Warfaze in Bangladesh. Russell Ali left the band at this stage to start a music career in the United States.
I am one of the most fortunate to work with Russell Ali for 5 yrs. He is unique and a maestro at what he plays. Talent are dime a dozen, but geniuses are rare. He is extremely gifted and hard working. Every note he plays is pure music. And he is excellent in both Guitar and Keyboard.
Russell ali in the best... Still I don't want to compare any guitarist as they all have different genre and taste of music... All of them are good
I wish this guy was higher than Ayub Bacchu. He is on two because people know him. This guy has better speed.
The Contenders
11
Samir Hafiz (Power Surge)
Samir vai is simply awesome. A very talented guitarist in metal music scene in BD.
Update: He is now in Warfaze.
Capable of everything.
I love his playing
12
Imran (Rockstrata)
Listen to the two RockStrata albums and you'll know what Imran can play. He is awesome
Imran vai is the best lead guitarist in BD. He showed his talent in ROCKSTRATA's 1st title album "Rockstrata" and the second album "Notun Shader Khojey"which called the album of history in BD.
13 Mushfiqur Rahman (Deadlock)
14
Miler M. Alam (TML, Venomous)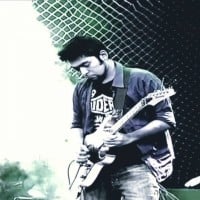 One of the best Guitarist...ever I seen & have honored to play drums with him... GOD BLESS... bro... carry on...we want more new creation from you & keep rocking m/mm/
Good guitarist should have good soul, and Miler is having this indeed.
Miler is a good combination of metal and melody. Good wishes.
A hidden talent who should do music regularly.
15
Saadi Muktafi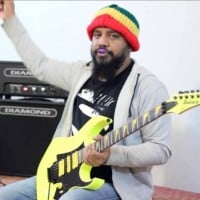 He is the Shred-Lord of Bangladesh.. Raised many young talented musicians and helping them constantly.. Without his help young musicians would face that much problem what could have a bad impact in BD-Music... He has created different Facebook groups like Guitarist Community of Bangladesh, Secondhand and new musical instruments and other stuffs trading place.. From these groups musicians are getting that much facilities no other musicians could provide.. He deserves to be in the top 8...
Not all great players are great teachers, but Saadi Muktafi proved it all wrong! He is probably the best teacher in bd right now.

He has tremendous speed with pin point accuracy, has a strong background in jazz and blues which helps him come up with the craziest of melodies that can trigger eargasms.
And most importantly, as skilled as he is, he is probably the most humble guy you would expect to find as a guitarist, which is pretty awesome to begin with!

He should be higher up on the list

Cheers!
One of the Most versatile musicians. Expert in a vast range of music types starting from Jazz, Blues, Rock and Metal to Neo-classical and whatnot. His creativity, knowledge, experience, skill and speed is of the highest levels.
He is a passionate and awesome teacher as well, who's students have excelled massively in the field of music and many have also become well known guitar virtuosi.
One of the most versatile Guitarists of the nation and undoubtedly the best when it comes to teaching youngsters. He thought likes of Samir Hafiz, Nahian and Sultan Rafsan khan and most importantly, Rafa. He deserves to be on top for he is very consistent and got some mad skills as well. I'd love to see him on top. Peace.
16
Jahan (Black)
He is a cool guitarist with some extraordinary capability of doing something different from other guitarist in bd... He can be the best.. He can be at top 5.. But I think he is lazy..
He introduced alternative guitar sound in bd. First two album of Black he just made him iconic.A lot to say about him he is different to others in the whole list.
He should be in top 5
17
Julias JS
Julias JS is an awesome guitarist of chittagong. He played guitar from his age of 16. He played with almost band in the Chittagong like Attain, Liners, Decent, Flames, Spark, ATR, Out of control, Adekha, Nexus...
In 2010 his solo album 'Tomake' was released... He has a lot fan in chittagong for his awesome guitar playing... He composed more song of more artists and band... He composed 'Manush Dibosh' of SlowGun band... Recently he performed a studio live concert on RTV with his band Slowgun...
Brother Julias... He is plays awesome with guitar. Wishing him Top ten.
One of best I have ever seen. Wish he will be in top 10.. He is pride of Chittagong..
Julius is just awesome guitarist I have ever found. Good wish for him.
18
Hamim Ahmed (Miles)
Hamin Bhai is simply Awesome. He has inspired many guitarists in the country. Certainly he is one of the best in Bangladesh, if not the best!
We are really lucky to have Hamin vai for his legendary tunes and sophisticated sounding style..learned a lot from your philosophy in music.
He plays very well. His note choice and skill is better than AB.
I must say his choice of picking note its awesome he is like very classy guitarist
19
Abdullah Al Masud (LRB)
The best guitarist I have ever seen.
One of the best
He is the best
20
Iqbal Asif Jewel (Miles)
I'll not tell that he is THE best guitarist of Bangladesh.. But he is one of the four best guitarists of BD. Nobody but he is the only guitarist who dared to release an instrumental album where he shows what a great guitar genius he is...
This guy is one of the hidden unrecognized Jem of Bangladesh. Listen to his fusion city instrumental. Unbelievable melodious playing.
21
Fuad Ibn Rabbi
Fuad was the first one to do rock and classical fusion. His grasp on guitar is amazing. His knowledge of East and West is beyond any of the guitarists I know (Till Emon). He truly is a genius.
He has some genius music sense.
I think he is 1 of the best...
One of the most talented and skillful musicians of bangladesh
22
Sumon (Aurthohin)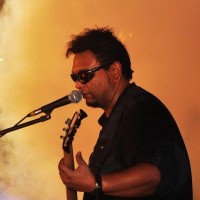 Saidus Salehin Khaled (Sumon), is a bass player, singer, songwriter, composer, music producer from Bangladesh and the vocalist and bassist for the rock band Aurthohin. He is known as "Bassbaba" (Father of Bass) among his fans and audiences for his bass guitar playing.
I have seen many bass guitarists but he is among them all. he is the best-ever bass guitarist in Bangladesh. He is a living legend. Long live Bassbaba
"I started with guitar. And went very far for guitar. But after watching a show of Iron Maiden I started to play bass instead of guitar." - Sumon.

On top #16, that makes him very overrated. There are thousands of other greater guitarists who should be higher than him. He only contributed acoustic guitar in most of his songs. He barely plays electric guitar.
Yes he can play guitar. He can also play keyboards. Bass and vocals too. But he shouldn't be so high on the list. Cause this is a list of best bangladeshi guitarists, not bassists. And we all know that Komol and Shishir did most of the guitar works for aurthohin
He can play guitar with teeth and it's pretty nice. He is a rock star. Like him a lot!
23
Shukhon (Shohortoli / Cynosure)
Shukhon is the name of a great Guitarist in Bangladesh. He is new but very intelligent in musical world. I love his performance very much. I think everybody will feel a deep fantasy in his heart by enjoying his style on playing Guitar. You must vote him. I think he will be the best performer in this competition. I wish his good luck.

... Jalal (Jewel )> 01680133661.
Many people can vote for the top famous artists. But I would like to vote for Shukhon bro... He is just great!
He is my guru. I have never seen any talented guy like him. He is gifted. Allah will bless him.
He is the most talented guitarist I have ever seen... Best of luck!
24
James (Nagarbaul)
Everyone plays guitar but, only I get a great feel only on james's playing because the perfection of blues as well as lead, only james have a signature tune, really he borns to lead not follow anyone, at last I would like to thanks the great, greater, and greatest blues master of bangladesh, no one can catch him or take the position or fill up the position, finally GURU...
You are the best vocal and guitarist. People are crazy about you! Asset for Our Bangladesh. Take care. Allah bless you.
Blues master in Bangladesh... Super rocking also... And awesome classical also... Rhythmic.. Mind blowing
Rockstar all the way, he sings great plays even better... James is legendary to say the least
25
Tanvir Tori
A true gentleman. An awesome guitarist. When he is in the mood, he creates some unparallel solos. Technically so sound that one can only imagine to playing like him. He is himself a guitar.
Tanvir Tori was peerless, mixing psychedelic rock, R&B, gypsy jazz, flamenco and Indian raga techniques. That polyglot mastery earned him huge respect from jazz and rock peers alike: Jeff Beck called him "the best guitarist alive. "
Really he is awesome...His personality is mind blowing...Such a great man...He is not only a guitarist,he can plays various type of instruments...I just love this person and his creative musical sense.
I have no word to say, May Allah bless him.
PSearch List