Best Crown The Empire Songs
The Top Ten
1
The Fallout
This is the first one I ever heard from them.
Best crown the empire song ever!
Ha true this song is too good!
2
Johnny Ringo
This song is just so amazing, and it is my all time favorite song of Crown The Empire.

I love the way the music is recorded, with good drums, Guitars, Bass, piano (the piano gives a really good effect to relate to the devil being tempting, and that kinda stuff) and the way that Andy and Dave sings this song I fantastically good when you refer to the text. The way they represent the Devil with him having a tempting voice, but a few times bursting out. And after a while the hatred from Johnny. This song I just so amazing, and I could keep on describing it!

And compared to this being their FIRST album, I think this song is very VERY well made!
This was the very first song of theirs that got me into the band and even now after listening to all there music its still my favorite. The lyrics are amazing and the piano gets me every time.
Oh my god. Perfection is the only word I could ever use to describe this song...
This has been my all time favourite song since it came out. It still is.
3
Machines
This totally deserves #1. I believe it represents the true heart of Crown the Empire. Just the lyrics itself tells the story the story of Runnaways rebelling against some Empire or dictatorship. It's my favorite song and it's the one Crown is best known for writing.
This is probably my favorite Crown the Empire song. It's so beautiful, the message is perfect and they're just overall a fantastic band. I like all of their music, but this one just grabs my attention a little more than the others.
Such a powerful intro with "quiet" vocals building up to an epic scream. Love the message of the song too.
Powerful message, great music line and amazing video to match with. This is their best song by far.
4
Makeshift Chemistry
This song is the one that you can relate to the others have good meaning but this one is the best to relate to I think we have all felt like this at one point. I currently can't stop listening to it!
Truly one of their best works. The chorus of "Operator is there anybody at all" is just too catchy
Just an awesome song I can relate to. It's just so amazing words can not describe
This is probably my favorite song! Love it
5
Memories of a Broken Heart
This song is just perfect. The right blend of clean and unclean vocals, great guitars. Catchy and good lyrics.
I stand on the ash of all I've ever loved. Memories os a broken heart. Now I'm alone in the dark.
One of those songs that you can replay over and over again and still love.
This song has a great melody, great lyrics, catchy. Amazing.
6
Voices
So insane I always listen to this song it is amzing best song ever!
Amazing, melodic song!
The first song I heard by them, such a good beat and it makes the lyrics so easy to hear/memorize
7
Millennia
Beautiful clean song, Andrew's vocals are just beautiful, also a show of talent as to how Brent (Drums) Bennett and Brandon (guitars), and Hayden (bassist) can pull off any kind of instrument style.
This song by far has one of the best meanings. It is really deep. The vocals are amazing. I literally almost cried the first time I heard it
This song deserves to be way higher on the list! The meaning is amazing and it sounds so beautiful.
8
Johnny's Rebellion
How is it possible for this to be an 8!? It's at least #2 but this is like basically my favorite song (and its hard for me to pick a favorite CTE song because they have so many great ones) so I think it would totally be #1 on my list, either that or Bloodline (which I have no idea why that's not even on this list)!
It's dissapointing that this is so far down the list, it should definitely be in the top ten, at least. It's such a good song, there's quite a bit of range compacted into one song. It also makes for an incredibly unnerving yet amazing ending to the story.
Really an amazingly detailed and dark addition to the Johnny trilogy.
The johnny trilogies have got to be just the most amazing thing!
9
Lead Me Out of the Dark
I'm surprised how I've grown on this song. Before, I thought it was a good song. The more I've listened to it, now I can safely say it's one of the most powerful songs I've ever heard. A lot of the things the song says are similar to what I'm experiencing right now. Love it.
This has got to be my favourite song in the whole world. The emotion, the melody, the lyrics. I don't think there's a single song out there that could replace this one...
Despite having a completely different style vompared to their other songs, this one is, simply put, the one to rule them all. It's very emotional and covers various themes making it a song that can be interpreted in many different ways. simply put, this is a very good song and should be in the top 5.
This has got to be one of the best songs I've heard.
10
Breaking Point
The breakdown is gold
That electronic part near the end and the breakdown at the end are pure gold
The Contenders
11
Johnny's Revenge
If you're trying to sum up CTE's musical style in 2 words it'd be Second Thoughts. From the way the wonderfully done lyrics flow together, to the instruments perfectly tuned to the background music, It's just incredible how far crown the empire has come from writing songs like "The Glass Elevator (Walls)" (Still incredible song don't get me wrong) To writing a beautifully done song like second thoughts.
The circus like laughter in the beginning entrances me, I love this song and it fits Black Butler's plot so well. It should be higher on the list.
Ok I love the whole Johnny trilogy of songs, but Revenge is BY FAR the best one. I mean the circus laughter at the begin, the intense screams, and the chorus is so hooking I love it.

11/10
12
Menace
13
Limitless
Perfect. Lyrics are gold
14
Two's Too Many
Insanely catchy song
My fave song< it has an amazing beat and gives me the vibe of their song Makeshift Chemistry
Love this song!
15
Prisoners of War
Greatest Crown The Empire song. Not that the others are bad or whatever but this is definitely FABULOUS!
Get it to the top 5!
16
Oh, Catastrophe
This song is very dramatic, and works well with my mood usually, since I'm a very dramatic person. Very emotional too, as you can hear cracks in his voice.
Best short song I know other than Southern Constellations by Pierce the Veil.
I know its only like 2 minutes long but for a short song it is amazing!
17
Initiation

Just heard this song and downloaded it instantly love it!
An amazing song by Crown The Empire! Please top five!
Love CTE but Initiation has to be my favorite from the Resistance!
Uh yeah, this needs to be way higher!
18
MNSTR
Oh my god. This is the best song of Crown The Empire. All the others are good but this is great! Top 5!
19
The One You Feed
This is their #1 song! Best beat and powerful lyrics. This song demands to be heard! Should be way higher than a lame #22!
This song isn't even in the top 10? Listen to this song. Please.
This song is amazing why is it number 20?
This song is so amazing
20
Wake Me Up
My favorite songs by them, the lyrics are perfect and so is the song itself it should be higher in the ranks!
Best song in my opinion
21
Bloodline
Great songs from Crown The Empire! But Bloodlines is amazing! Top 5 yes!
22
Rise of the Runaways
How is this song not higher on the list? Andy and Dave's vocal duo in this song is great. The intro, the verses, the chorus, everything is amazing!
"We were not born the enemy! " Love this song it has to go to the top 5 at least top 10.
Awesome in every way
23
Evidence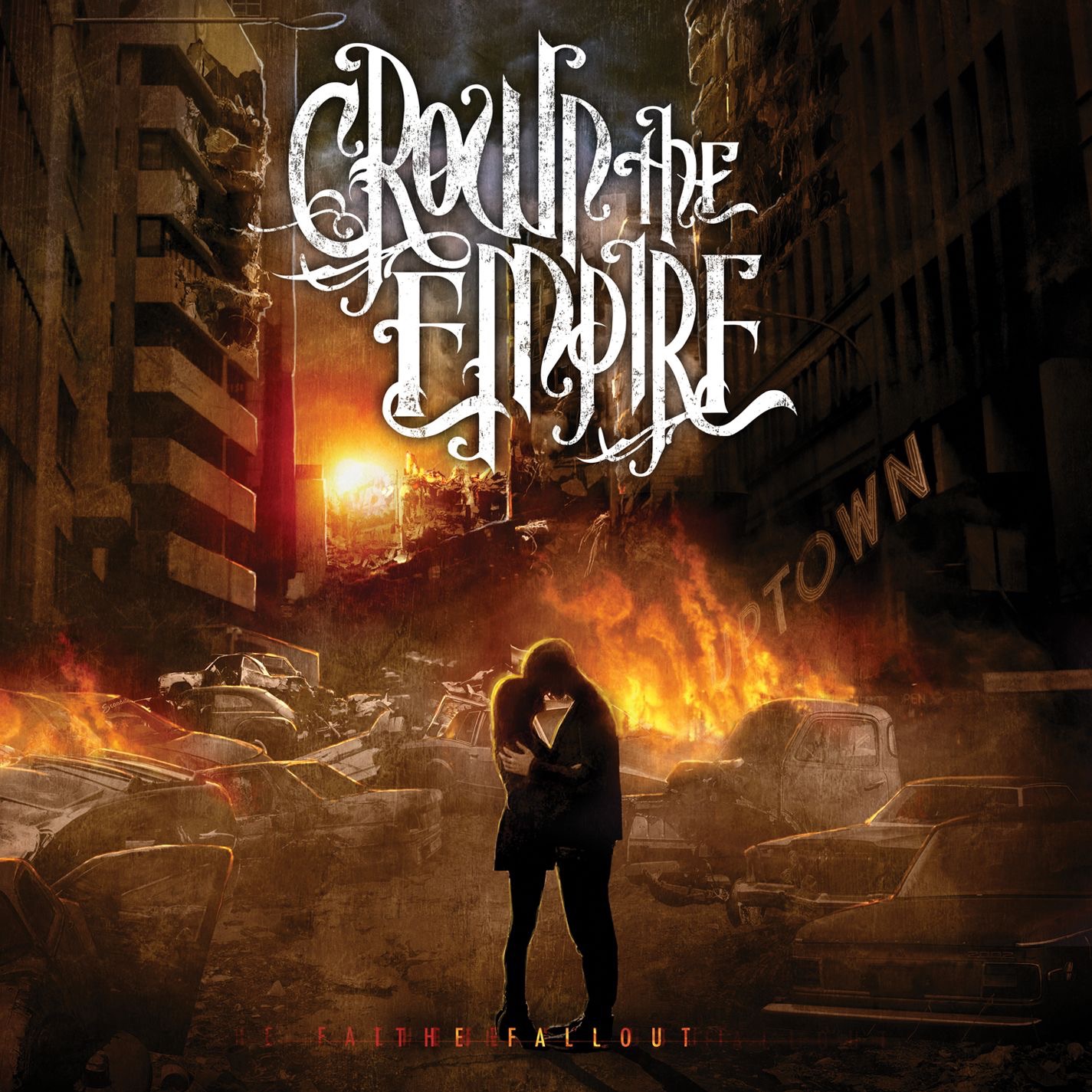 The lyrics are amazing the perfect blend of orchestrals and heavy metal. Andy and Dave perfectly pull of the Lyrics and it tells a beautiful story.
One of their most perfectly thought through songs. And they obviously think through all their songs. PURE GOLD.
24
Maniacal Me
The resistance! Best album ever. Every song is amazing but this one. Is just fabulous. Top 5 or top 10!
The best song off of Runaways. Love it
Amazing song with Andrew and Dave's Vocals both incredible plus Hayden, Brent, Benn, and Brandon's contributions of musical beauty
25
Hologram
This the Song that I first heard of crown the empire and I was driven away... Then I became a huge fan of crown the empire.. please vote high it deserve it, if it was not because of thia song I would have never heard of crown the empire.. and also please whoever added the sample track please change it because it's not the hologram by crown the empire. Vote High
PSearch List