Best Epica Songs
Vote on your favourite songs by a seriously underrated and talented symphonic-gothic metal band!

The Top Ten

1 Burn to a Cinder - Design Your Universe

This a pretty much perfectly constructed song, with catchy the piano lead-in, the beautiful vocals and the short but sweet guitar solo.
The whole song is really a Masterpiece!
After the rhytmic part the calm part in the end makes me cry...
My favorite Epica song. The riff is so awesome
2
Kingdom of Heaven - Design Your Universe

1. Kingdom of Heaven
2. Consign to Oblivion/ Design Your Universe
3. The Phantom Agony
4. Monopoly on Truth
5. Chasing the Dragon
6. Serenade of Self Destruction
7. Cry for the Moon
8. The Obsessive Devotion
9. Burn to a Cinder
10. Fools of Damnation

this is my view of the top ten, although my favourites would be monopoly on truth, unleashed, design your universe, force of the shore, indigo (it's an opening track but it's heaven) and kingdom of heaven
This is just more than a normal Song. It's everything positive about Epica and similar Bands put together. And that isn't just a little bit, as especially this Band has almost nothing negative. Long story short, this is more than just a mortal Song-being.
Non Intellegens Nil Explicas
Videre Nolens Nil Capies
Non Intellegens Nil Explicas
Incognita Non Vides.

I actually bothered to learn the latin parts of this song, not that there are too many. There is an incredibly cheesy spoken word section towards the end, but seriously who even cares. This song is so good that you will end up liking everything about it - cheese and all. I really wish they'd play this one live more often.
3
Tides of Time - Design Your Universe

Hard to imagine how one person could come up with such a beautiful piece to play on the piano. Indeed one of the best ballads ever. I can't help but feel that the song is not long enough, and that it deserves to be the intro to 20 minute epic.
One of the most epic ballads ever, with Simone's vocal talents on full display. Lovely piano riff and an awesome guitar solo!
Perfect voice, perfect melody, perfect lyrics, perfect alternation between "hard" and "soft".
4
Fools of Damnation - The Divine Conspiracy

This is by far my favourite EPICA song. I cannot believe I've only discovered this band in 2020
Again really catchy vocals, and a nice rhythmic section with the guitar & drums in the middle
5
Chasing the Dragon - The Divine Conspiracy

Epica has signed it's name under many masterpieces, however Chasing the Dragon raises above them all. The combination is just too perfect, the amazing music, touching lyrics, Simones voice that's woven in the song, and of course the powerful build up that incorporates Mark's deep grunting.
I'm moved just by talking about the song, but when I listen to it the impact is so intense, I experience an emotional trance. Bravo Epica!
I really love the progression of the music, the build up and all was really epic, especially the throat (grunting) part was (I don't know ) words can't describe, EPIC.
By the way they are very underrated.
Beautiful song. Not my favourite, but my favourites aren't on here. Not just is it unique for it's proggresion from powerful and soft ballad into high metal tune, but it's beautiful message
6
Consign to Oblivion - Consign to Oblivion
Its really hard to pick one song from this band, it has a lot of good songs, by the way this an amazing song, you feel so good when you play it on the guitar.
The most complete Epica song so far, perfect balance between all instruments and choir and many amazing guitar riffs
I've got goosebumps every time I hear this song.
7
Storm the Sorrow - Requiem for the Indifferent

How is this at 20? This is Epica through and through, it's the first song that comes up when you search their name on YouTube, and it's a beautiful song
My first Epica song, it's so awesome! It's got such a great melody and Simone's voice is perfect!
One of the bests songs of Epica with difference.
8
Cry for the Moon - The Phantom Agony
Most beautiful song of theirs I've heard. It portrays an atmosphere that's ex-reality but while conveying a deeper meaning. "You cannot hide yourself" is such a powerful line it stands by itself.
Above all, its orchestral version beats the normal version by far, I'm just addicted to it and can't stop listening!
Not only is this song epic, it's also one of the best protest songs I've ever heard.
9
Blank Infinity - Consign to Oblivion
10
Unleashed - Design Your Universe

Woahh... The best song ever from Epica. I started listen to Epica because of this song. Well balanced music, powerful lyrics and the drums... made this song awesome.
Has the perfect combination of everything that makes Epica great. The orchestra and choir are perfect. I stop breathing at the intense moments. Pure amazingness
Awwwesome!
Seriously why isn't it in the top 10?
Its one of the most epic songs by epica!
Best atmosphere ever!
The symphony blows the mind!
The Contenders
11
Design Your Universe - Design Your Universe

One of the band's ultimate masterpieces, the intro is perfect, with the sudden transition into a brutal rhythmic section before Simone's calm vocals come in. It sounded really amazing live in Sydney!
Number 1 in my book! This is my all time Epica favorite!
My favorite. Wonderful in lives.
12
The Phantom Agony - The Phantom Agony
I accept that not everyone is into long songs (this one is nine minutes long) but if you listen to it completely, you'll understand this is the most beautiful song of epica. It is complete and it can be used to introduce someone who has never listened to epica. Because this is epica. The lyrical style, the melody... Okay, for me this is the masterpiece of epica
It has taken a long time for me to like Epica as much as I do now, but this song is under my favourite ones since I heard Epica first time.
Nah, I think this is the most underrated epica's song, how come this epic song is so low? Should be at least Top 10
13
Sancta Terra - The Divine Conspiracy

I feel like this is their best song by far... but then again I'm only just getting into these guys (as of 5/24/20). This is the song that made me want to really dive into Epica. I saw a video of them performing this song live with Floor Jansen, who I am a huge fan of, and by the next day I had all their studio albums. I've been slowly going through their catalog but I still haven't found any song better than this one. I am amazed and super confused that this is not number one on this list or at the very least in the top 3 or even 5. In my opinion it's clearly better than every song ranked above it.
Simone's voice in this song sounds really beautiful with the instrumental. I also like the ending when the deep voices sing the chorus together
It share epic feelings, and I feel like if a where on the Sancta Terra.
14
Beyond the Matrix

This song is truly a masterpiece. Even though the album just came out I think this song will become a classic.
The album is pretty mediocre, but at least is has something in it. that thing is called Beyond The Matrix
This song will become a classic of the band.
15
Our Destiny - Design Your Universe

I like how the 1st verse begins with a groovy bassline, then builds up into the chorus, which of course has Simone's signature vocals, full of emotion.
I'd place this higher up, but apparently there can be only 5 songs in the first 5 slots.
16
Sensorium - The Phantom Agony
1st song I heard of Epica... Instantly hooked... A banshee kind of voice...
This is the best Epica song for me. One of the first and best.
17
Reverence (Living In the Heart) - The Quantum Enigma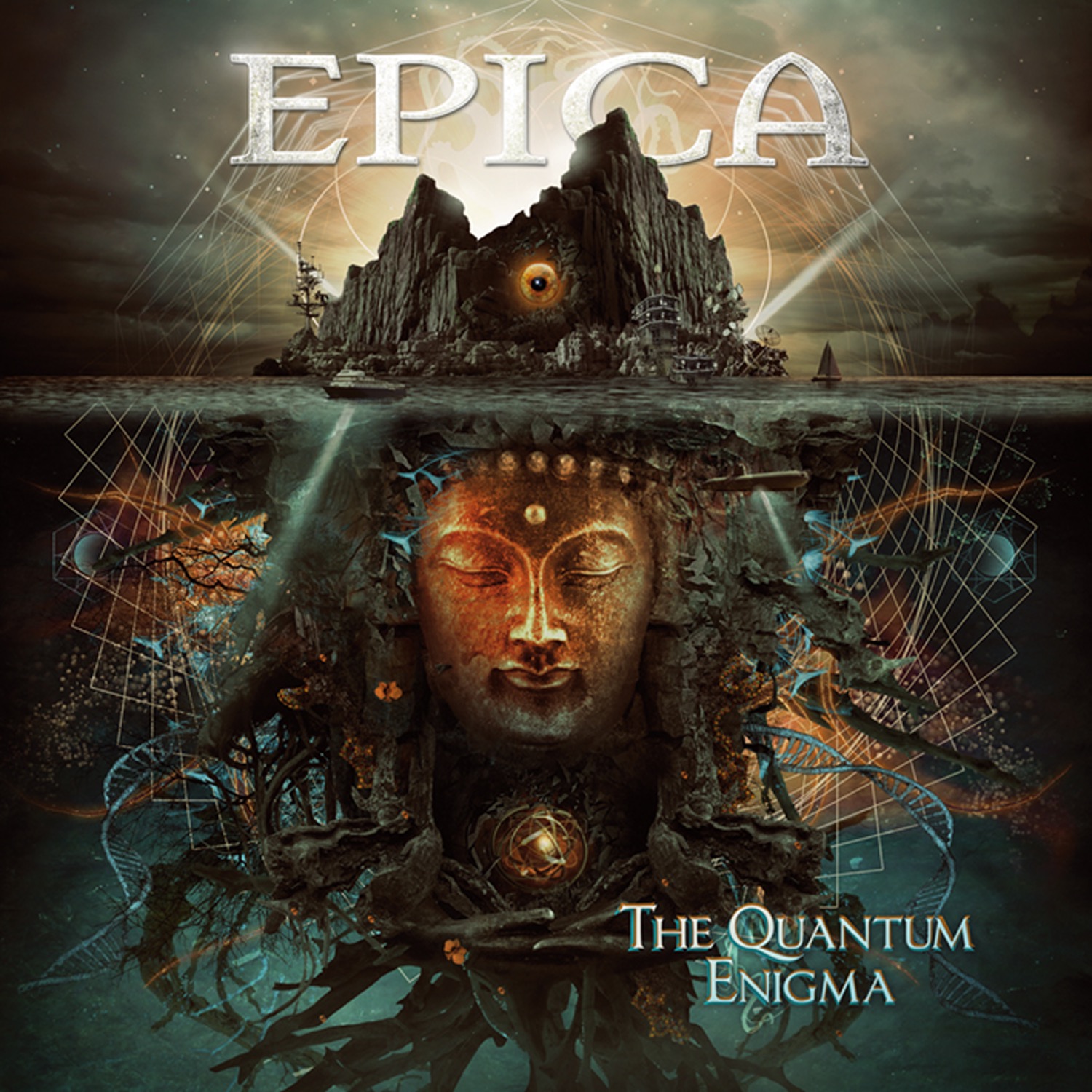 One of the most (or, simply the most) energy songs by epica, is awesome too!
18
Mirage of Verity - The Quantum Enigma
19
Divide and Conquer - The Holographic Principle

20
Facade of Reality - The Phantom Agony
21
Serenade of Self-Destruction - Requiem for the Indifferent

This is a really original piece of music, almost an instrumental but not quite.
A really good song
22
Universal Death Squad

23
The Last Crusade - Consign to Oblivion
The main riff is an orgasm for my ears.
24
The Obsessive Devotion - The Divine Conspiracy

This is one the songs which originally got me into the band, the lead-in from the prologue "Indigo" is perfect, with the killer orchestral riff combined with the 'thrash-esque' metal beat!
This song is one of the times where you just love Mark's grunts and Simone's vocals together. Not to forget, it's catchy!
Awesome beautiful song!
25
Once Upon a Nightmare - The Holographic Principle

Their best ballad
PSearch List