Best Female Dancers in the World
The Top Ten
1
Shakira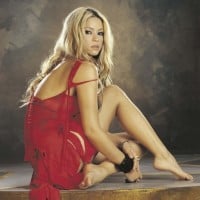 Shakira Isabel Mebarak Ripoll is a Colombian-Spanish singer, songwriter, dancer, record producer, choreographer, and model.
She is the best belly dancer in d world, the greatest female entertainer, stage performer her dance is absolutely top notch, besides her outstanding voice and vocal range, her live performances are probably one of d best, like a livewire full of energy, enthusiasm, and the crowd also enjoys IT. Overall she is the best women singer, dancer everything
I love shakira and To Be honest I think She Deserves this spot a lot. on the other hand Lindsay Sterling Is an Amazing dancer and she could have came in here as well and I can't say who I think is better.
Are you kidding me? Shakira is No. 2? She should be No. 1, not Madhuri Dixit! And I am an Indian... Like Madhuri Dixit!
Shakira has the body and the music talent to be named number 1. Still her hips can't lie though she is amazing!
2
Beyoncé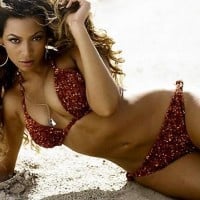 Beyoncé Giselle Knowles-Carter, is an American singer and actress, who started out in the popular pop/r&b girl group Destiny's Child. They had multiple top 5 hits such as "No, No, No", "Say My Name", "Bills, Bills, Bills", "Survivor", "Independent Women", "Bootylicious", and "Jumpin', Jumpin" from 1999 to 2004. After they broke up in 2006, Beyonce pursued her solo career, creating smash hits such as "Crazy In Love", "Single Ladies", "Halo", "Partition", "Irreplaceable", "Drunk In Love", "Baby Boy", "Beautiful Liar", "7/11", and "Run The World (Girls)", and has since become one of the most influential performers and biggest celebrities of the 21st century.
No female has made more memerable dance than beyonce. she has made single ladies, which was the first major dance craze ever. she is also more hardworking and skilled than shakira, Jlo and sridevi so should be number 1
It has to be Beyonce either first or second, she is amazing nearly every music video she is dancing and she always puts 110% into her dancers so that's why
She shake it off really good.
I Love Beyonce Knowles she is a Entertainer that can do both Occupations, she can Sing and Dance with her Three-Octave Vocal Range Vocal Ability and her Rare Sexy Dance Moves she can't do no wrong and she's Beautiful I've Loved Beyonce ever Since she was in Destiny's Child Back in the 90's, now as a Soloist she's even more Better she is a Hollywood Celebrity now, better Known for her Dance Skills now.
3
Jennifer Lopez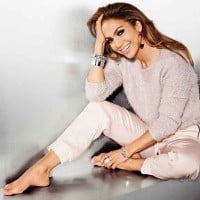 Jennifer Lynn Lopez, also known as J. Lo, is an American singer, actress, dancer, fashion designer, author and producer.
Jen is my personal favorite female dancer. She can dance any kind of dancing. I think she's the most versatile & universal dancer
I think her dance is sexy and well. I love her.
Jen is AMAZING! In fact she is the best ever! Beter then eveyone else. Why number 3 it is number 1! Love ya.

P.S big fan
Amazing... Que fantastica ella
4
Britney Spears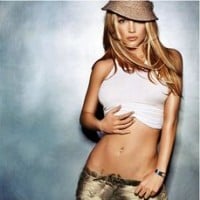 Britney Jean Spears (born December 2, 1981) is an American actress and former singer who was born in McComb, Mississippi, and grew up in Kentwood, Louisiana. She performed acting roles in stage productions and television shows like "The Mickey Mouse Club" as a child before signing with Jive Records in 1997 and going on to become a pop superstar and one of the most famous female pop singers of all time. She is best known for her songs such as "Toxic", "...Baby One More Time", "Circus", "I'm A Slave 4 U", "Oops!... I Did It Again", "Work B****", "Womanizer" and "Till' The World Ends".
She is perfect, she have a sexy voice, she dance very well, she is beautiful and hot, she is a good actress, her music videos are amazing, some of them had have to reach billions, she is the queen of Mickey mouse club house, she play basketball, her new boyfriend Sam is handsome, her children are cuties, her songs are the top of legendary pop songs. I love her. If you can't accept her imperfections when she shaved her hair and when she was a bad mom, you can't get to love her with her success and perfections.
Why ain't she number one?
I mean maybe her dancing skills are declining, but that's because of some wounds in her knees!
Look at her I'm A Salve 4 you session, and Toxic, Me Against The Music... She danced better than her crew!
That's so rare!
She is the best female dancer and singer of all time in my humble opinion! She's my favorite!
Watch Me Against The Music and you'll see why britney has to be at the top 5! Love her...
5
Ciara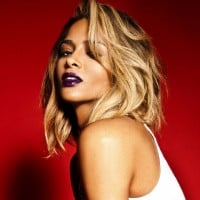 Ciara Princess Harris, known mononymously as Ciara, is an American singer, songwriter, record producer, dancer, model and actress. She is married to Seattle Seahawks quarterback Russell Wilson.
I do not understand how Beyonce, Jlo, and Shakira are above Ciara. She is a natural, not a choreographed dancer and she does so effortlessly. She should be second on the List after Janet Jackson.
Ciara should have been number one no one in the music industry can dance better then her besides Michael Jackson whoever done this did not know what they were doing! No one is better then her! She's gonna always be #1!
Ciara should be #1 because she have topped every style of dancing even styles that male dance do!
Who in the hell did this pole. Everybody knows that Cici can all of these ladies off the stage.
6
Janet Jackson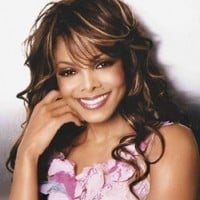 Janet Jackson is a singer and dancer who is well known for her sexually graphic records, iconic performances, and slightly weak voice. She is regarded as a sex symbol through her songs and videos.
Janet has really complicated choreography & great energy. At her prime & in the world of male and female dancers, she was/is incomparable & very innovative and second only to her brother Michael (they could even be at par sometimes when Janet is aggressive like in Scream, If & Rhythm Nation). My vote goes to Janet.

How Madonna & Shakira made it into the top five beats my imagination. Jennifer Lopez and Beyonce are self confessed disciples of Janet Jackson. Jennifer Lopez was a former back up dancer to Janet, so I can't see these students topping their teacher.

Janet actually has other self confessed disciples on this list namely: Ciara, Aaliyah, Britney Spears & Jenna Dewan (another ex Janet Jackson backup dancer). Paula Abdul was Janet's choreographer on the Control album.

Of every artiste mentioned on this list, Janet Jackson more than the others is linked to various of the names, through her influence or working relationship...That alone says something. Give it ...more
Janet Jackson is the best female dancer I have ever seen! The proof is in the pudding and she has definitely proved herself to be the best. Beyonce, j lo, Brittney Spears, Ciara, Modonna, none of those females can touch Janet when it comes to dancing and that's a fact! You gotta give credit where credit is due and Miss Jackson is the queen of dance!
Janet is the first female who started combining strict singing and dancing together at same time in world. she is the only pure dance singing artist. she is unbeatable in this department. she outdanced Michael in scream breakdown. rhythm nation music video would be her best dance artwork made to date. she grounded unique, innovatory and stylish dance moves with the help of diamond team of choreographers which will be followed by this and forthcoming centuries. no one dares to challenge this legend because if anyone does they know they will eaten on dance floor by this pantheress.
If it was not for JANET JACKSON these "great" dancers would not be around because jant was the one who paved the way for them. So they need to think twice about these... oh and could people stop comparing janet to Madonna the was and will forever be a janet jackson so all of these critiques is pure nonsense.
7
Sridevi Kapoor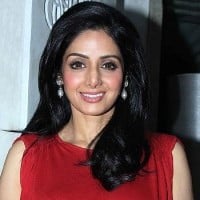 Sridevi Kapoor was an Indian film actress who worked in Tamil, Telugu, Hindi, Malayalam and Kannada films. She died in 2018.
Sri is best dancers. She is very nice dancers
I love her graceful dance steps. She is the best
Sri is best dancers. She was a great dancers
The legendary lady
8
Madonna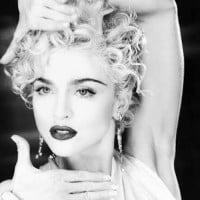 Madonna Louise Ciccone, known professionally as Madonna, is an American singer, songwriter, actress, and businesswoman. She influenced a lot of singers such as: Lady Gaga, Jennifer Lopez, Rihanna, Beyonce Knowles and Britney Spears. She is known as Queen of Pop and at modern pop culture specifically ...read more.
Madonna isn't number 1!?
9
Zendaya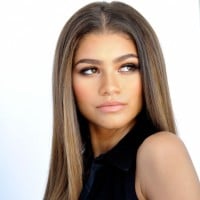 Zendaya Maree Stoermer Coleman is an American actress, singer and producer. She began her career as a child model and backup dancer, before gaining prominence for her role as Rocky Blue on the Disney Channel sitcom Shake It Up. Her film roles include supporting parts in the musical drama The Greatest ...read more.
I wasn't surprised when I saw zendaya on number 10. Love all her episodes in dancing with the stars. Love you and love the fact you don't easily give up and use all you energy. Love you zendaya
I am not supprised that she is on this page. She is so amazing and I am a big fan of Zendaya! You work it girl... #team Zendaya. Who's with me?
Zendaya! I hope you see this but you are really awesome!
You are a really good dancer your in the number 1 list.
10
Madhuri Dixit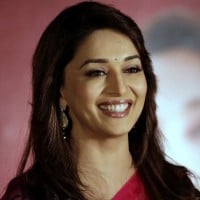 Madhuri Dixit, also known by her married name Madhuri Dixit Nene, is an Indian actress who is known for her work in Hindi cinema.
She is the best dancer in the world who can dance on any beat of the world perfectly. She is not only the best dancer but also the most beautiful lady in India after Aiswarya Rai & also the best actress in India.

Waiting for your come back in Bollywood.
Madhuri Dixit should be #1! And I'm American her grace and beauty on the dance floor is unbeatable! No one has come close to matching her!
Her expressions her grace her beauty all are just amazing. When she dances she steals my heart
She's wonderful in acting and GREAT in dancing. She's known as the diva of dance in Bollywood.
The Contenders
11
Hema Malini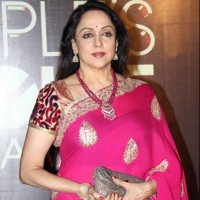 Hema Malini ("Hema Malini Chakravarty") (born 16 October 1948, Ammankudi (Orathanadu), Tamil Nadu, India) is an Indian actress, director, producer, dancer and politician.
12
Lisa Manoban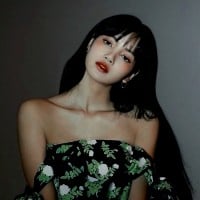 she's literally amazing at dancing/rapping/singing if you look at her dance covers and at BLACKPINKs dancing vids they're all so talented. she once said in their movie Light Up the Sky "I have been dancing since I was 4". imagine having that much courage, coming to South Korea from Thailand without knowing the local language and basically anything. she's literally such a huge role model for all talented Asian girls who have big dreams. she rightfully deserves her position 'main dancer' in BLACKPINK. queen 4real.
When she dance, you can feel the beat that's why I love her dance because of her good executions.
Lisa the best dancer
Best dancer in the world
13
Aaliyah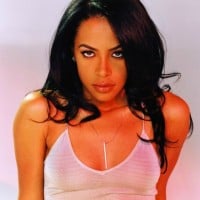 Aaliyah Dana Haughton was born on January 16th 1979 and died August 25th 2001. She was a dancer, an actress and an R&B singer. She was born in Brooklyn, New York, raised in Detroit, Michigan and died at Marsh Harbour, Bahamas. ...read more.
Aaliyah should be higher than this! She was a brilliant dancer, she didn't need to even put effort in to dance, she just naturally had that rhythm & ability to flow. I love Aaliyah, she was really talented & special. Aaliyah could sing, dance, model & she wasn't trashy about it she was just a natural. I've seen lots of different uncut, backstage, off tape video's of Aaliyah & she seemed to be so laid back & cool. You can just tell she had a beautiful personality & soul. I Wish she was still alive, I think why did she have to die? But it's life all we have is her legacy & music to remember her by. Wow what a Legend though, Legendary dancer & singer, RIP Baby Girl xx
Before she passed, Aaliyah was ahead of the game with her music and dance moves. She was such a talent, and it's a great loss that we haven't been able to see the new moves and material she would have created. And yes, she should be way higher on the list and if she were alive today, she would be. I'm glad Ciara is on the list because she is reminds me so much of Aaliyah especially while she's dancing. Ciara is a bit more raw and dirty and Aaliyah was effortless and smooth. Miss her still. RIP sweet lady
Aaliyah had a Swag About her Dancing that other Female Dancers didn't have I knew she was a Great Dancer when I seen the "Try Again" Music Video, she even helped with the Choreography for Destiny's Child "Get On The Bus" Music Video which was a very good Video by the way Aaliyah had a Talent and that Talent was Dance, Aaliyah could Dance and Dance Very-Well.
Aaliyah Dancing was very beautiful because she was beautiful Aaliyah had the kind of Choreography that everybody wish they knew how to do the moment you see the Try Again Music Video and see Aaliyah Dance you just wish you can do those same Moves Aaliyah was doing in that Video, it is very obvious Dancing was Aaliyah's Talent and she was very good and natural at it.
14
Katrina Kaif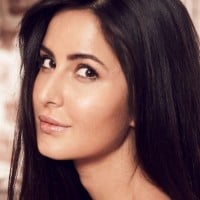 Katrina Kaif is an English actress who works in Hindi films. Despite receiving mixed reviews from critics for her acting prowess, she has established herself in Bollywood and is one of India's highest-paid actresses.
I love her. She is my best female dancer in the world. I wonder why Nora Fatehi and Shraddha Kapoor aren't on the list. Those girls rock unimaginable dance steps
She is just amazing person ,she went to India without any fear and stand all the haters.Her hard work really pays off.
It is very difficult for any foreigners to catch in the culture of India but Katrina is not scared at all.She is best British Indian dancer in world
She is really graceful and I can't keep my eyes off from her when she is dancing. She makes every song millions times better with her dancing...
She is the best dancer ..many people say Michael jackson and Hritik Roshan is angel of dance just like both katrina kaif is the angel of female dancer
15
Shriya Saran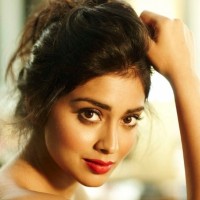 Shriya Saran an elegant dancer with Grace and energetic. She stole all the audiences heart with her syntillating performances. Even other celebraties were eagerly awaiting for her performance at any of the events. So overall shriya saran is the best of all.
The Grace Kelly of India. An incredibly hard working master of dance. Put her on Broadway and she shines just as bright as she does back home.
The one and only best female dancer is shriya. Her grace and perfect body language and attitude is awesome. Great artist too
No one beats the Indian Film Industry Queen in dance!
16
Paula Abdul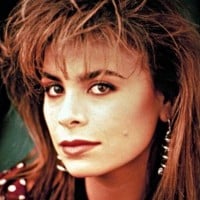 Paula Julie Abdul is an American singer-songwriter, dancer, choreographer, actress and television personality.
17
Jenna Dewan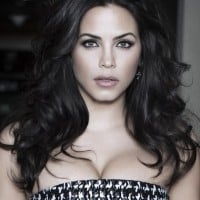 Jenna Lee Dewan is an American actress, businesswoman and dancer. She started her career as a backup dancer for Janet Jackson, and later worked with artists including Pink, Missy Elliott, and Christina Aguilera.
She's a universal dancer. I bet she can dance almost all types of dances. sexy and amazing
18
Kim Hyoyeon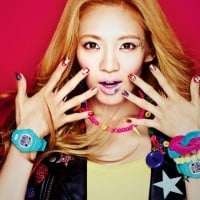 She is the best she can do all styles with so much passion, all her determination and power encouraged me and saved my life. I love her so much
The people ahead of her aren't better, they're just more popular.
She is the best!
19
Natalia Oreiro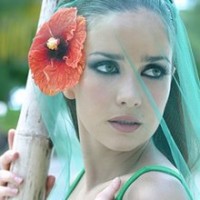 20
Maddie Ziegler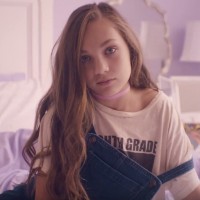 Madison Nicole Ziegler is an American dancer, actress, author and model. She was initially known for appearing in Lifetime's reality show Dance Moms from 2011 until 2016.
Since her days on dance moms she gives people so much joy whenever she dances.
Go team Maddie. You are right she should be number one or in the top ten.
Maddie is the best. She should be number one. #Team Maddie!
Maddie should be number one.
21
Aishwarya Rai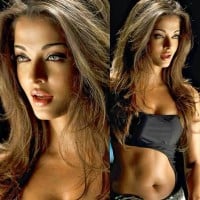 Aishwarya Rai is an Indian actress who was born on 1 November 1973 in Karnataka, India. She was the winner of Miss World 1994 pageant. She has done many successful Bollywood films such as Jeans, Hum Dil De Chuke Sanam, Devdas, Mohabbatein, Dhoom 2, Jodhaa Akbar, and Ae Dil Hai Mushkil. ...read more.
She"s so pretty and dances so well...love her
22
Minzy (2NE1)
Minzy has the swag! She can slay male dancers
She is the best dancer I've ever seen!
23
Sofia Boutella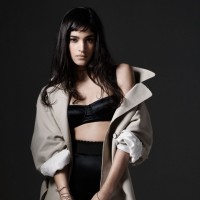 She definitely deserves a better spot on this list! She is an amazing dancer!
Sofia boutella is a best dancer.
She should be number one
She's an amazing dancer
24
Lady Gaga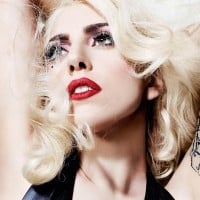 Stefani Joanne Angelina Germanotta, known professionally as Lady Gaga, is an American singer, songwriter, and actress. ...read more.
Guys, she definitely is the best dancer of all time: Awesome dance moves, sexiest dance moves, and knows how to dance. Guys, please vote for her...
25
Nicole Scherzinger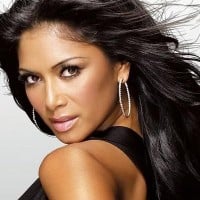 Nicole Scherzinger, born Nicole Prescovia Elikolani Valiente on June 29, 1978, is an American singer, songwriter, actress, dancer, and television personality. She first rose to fame as the lead singer of the pop/r&b group The Pussycat Dolls.
PSearch List