Best Female Singers of the 21st Century
Which one of our female stars of the 21st century is the best.

The Top Ten

1 Sarah Brightman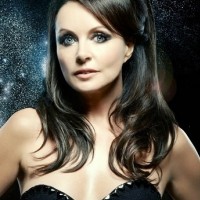 Sarah Brightman is an English classical crossover soprano, actress, musician, songwriter, conductor, and dancer.
I was so happy to see Sarah Brightman at #1, I agree with the voters on some of the other ladies on this list. However, miss Brightman deserves (in my humble opinion ) to be at the top of this list. Very few performers have the ability to consistently bring tears to the audiences eyes during performances. Her vocal range is unique, and her stage presence commanding. She is still the unassailed angel of music. Listen to one of her classics and wonder about all the vocally challenged "stars" like britany spears as they gyrate and grind their way around the stage to mask the mediocre voice. Remember, as a wise man once said. "Anyone can sing pop music, but it takes a world class voice to rise above ". Thanks Sarah for the world class voice,
And the classy act.
I agree she is the best singer out of this list. I like Whitney and Mariah they belted out some great songs and had incredible live performances, but neither matches Sarah. Though there are many better Opera singers than Sarah Brightman. I believe she is closer to the pop genre. Her melodies are too long winded and whimsical to be ready friendly hits. But nevertheless having seen all three in concert/theatre I can without a doubt come to my determination.
Sarah Brightman is the best. She has been in my heart since 1990's I have listen to Sarah Brightman's voice, her singing for many years with her Angelic voice. Because of Sarah I learned to love Soprano Opera and Classical Music. I love that Sarah Brightman sings in more than 3 languages. I enjoy singing with Sarah Brightman's songs and watching her sing in Dvds.
In my opinion Sarah Brightman is by far the very best, using her God given talent to perfection. Sarah's live performance is truly amazing, it is spectacular to say the least, and really stirs the emotion of the audience, Sarah is also such a beautiful lady, and such a pleasure to behold, With you all the way Sarah. Number One.
2
Amy Lee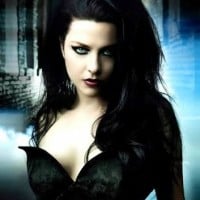 Amy Lynn Hartzler, known professionally as Amy Lee, is an American singer-songwriter, classically trained pianist and composer. She is also the lead singer to the Arkansas band Evanescence.
Amy Lee is number 1.
So sorry, Sarah is a great but Amy is the best every time. Honestly, compared to other female singers, she is impressive.

Listen! Amy is very underrated woman.
Amy is the best female singer, why?

Top 10 Reasons to love Amy Lee:

1. Unique and rare voice
2. Hypnotic looks
3. Awesome beauty
4. So cute
5. So hot and beautiful
6. So bewitching
7. Great personality
8. Funny and helpful
9. Beautiful black hairs
10. Charismatic and perfection woman.

Final notes: The all female singers is so beautiful. But Amy Lee is really miracle singer. Feserves
She is a miracle! Her voice can reach amazing high notes! The quality of her tones are perfect! Her angelic voice as may critics have said is "One of a kind". Amazing voice, amazing looks, and amazing music! Her Lyrics are so deep that they are broke all expectations and will live on forever! Thank you Amy, your place is well deserved!
All I have to say is, go listen to her sing. That's all you need to do, and you'll realize that Amy deserves to be #1. Any song will show you how amazing she is, but two that'll really blow you away, is Weight Of The World and Whisper, because of the epic high notes she hits on the bridges
Amy Lee is one of the most talented singers. Bring me to my life, my heart is broken, What you want want are undoubtedly very delicious songs and also her best performance. She deserves to be #1 of course.
3
Christina Aguilera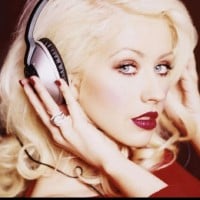 Christina María Aguilera is an American singer, songwriter, and record producer, best known for songs such as "Beautiful", "Genie In A Bottle", "Fighter", "Hurt", "Dirrty", "Your Body", "Lady Marmalade", "Reflection", "I Turn To You", "Come On Over Baby (All I Want Is You)" "What A Girl Wants", and ...read more.
Christina Aguilera is my idol. The wickedly talented, one and only, mezzo soprano who can do 4 octaves (C3- C7) so clearly and beautifully. She has a very nimble and dexterous voice that allows for incredible vocal runs and for her to able to jump between the different parts of her range with ease. She also has the stamina to hold notes for extended periods of time, with or without vibrato. She held a 20 second note at her "At Last" live performance! Linda Perry and Christina Aguilera's "Hurt" was my favorite by far. "Candyman" was just so catchy, I couldn't get it out of my head for days after I first heard it. She is the ultimate voice of our generation, and I think she should be the best female singer of the 21st century.
Christina Aguilera is one of the few singers that is so unappreciated, but could beat out anybody else on this list if it came to who has the best vocal ability. She is an extreme inspiration to many great new singers, such as Miley Cyrus, Demi Lovato, and Ariana Grande, who are all talented in their own right. Christina's vocal range and ability is so vast and powerful, giving her extreme dominance as a pop diva with her raspy but booming voice that really showcases her emotion and talent. Xtina has great control over her singing, which makes her a better singer. Her songs are incredible as well. Genie in a Bottle generated as one of the greatest pop songs of the generation,. Reflection was the lead single for the Mulan soundtrack. Beautiful, Fighter, and Walk Away became anthems. Dirrty made everybody want to dance on tables and party. Ain't No Other Man exploded Aguilera's career and became a popular song to cover by many artist on singing competitions. Candyman and Makes Me Want ...more
Christina has so much emotion and talent in everything she sings and that she is real artist! Her voice is so powerful and Christina can control it like a master. Why someone would say that they don't like Christina cause how she seems to be or what kind of impression you get? And how good songs she write! She is a talented young lady and she can act, too! She is perfect singer-songwriter and actress! And yes, she is so much better than Alicia Keys, Mariah Carey, Beyoncé and Whitney Houston. They aren't in this list as Christina. You should listen her songs and how much emotion she puts in those songs. I'm OK and Oh Mother are strong as Hurt and she can sing all kinds of music.
Christina is such a great singer, I become addicted to her award-winning songs. I love her vocals, especially when she do belting. She is, I think, one of the best singers who do belting in the music history. Her personality changes consistently, and everyone loves it. No wonder she is an award-winning singer. I can consider her as a diva.
4
Adele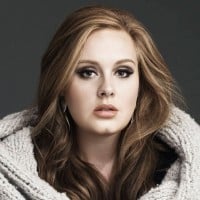 Adele Laurie Blue Adkins (born 5 May 1988) is an English singer and songwriter. Graduating from the BRIT School for Performing Arts and Technology in 2006, Adele was given a recording contract by XL Recordings after a friend posted her demo on Myspace the same year. She is best known with her international hit singles like Rolling in the Deep, Someone Like You, Hello, Easy On Me and the success of her second, third and fourth studio album which is 21, 25 and 30.
I think she's not higher up because she doesn't have as much music or years as the other artists. Her accessible persona, powerful husky cosmic voice and maturity are attributes which drew me (a guy) to her. She shows that a powerful or popular woman is not construed to one label or the other. She is elegant and graceful but straightfoward and formidable
Pink not in the top 10, beyonce not in the top 10, ADELE not in the top 10! Three of the greatest voices of the 21st century out of top 10 while auto tuniness rihanna, madonna 2.0 ( lady gaga ) and taylor swift in the top 10. What is wrong with you people!
Adele is one of those rare voices that come once in a generation. She is without a doubt the best singer of the 21st century. Why the hell are Katy Perry and Taylor Swift higher on the list.
Definitely one of the most amazing voices of the 21st century. Her songs are all different styles and she's kind a well. Kindness is a virtue that all singers should possess.
5
Agnes Monica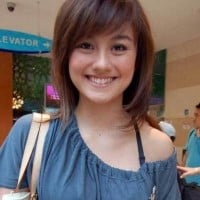 Agnes Monica Muljoto, known professionally as Agnez Mo, is an Indonesian Diva, singer, songwriter, and music producer.
Agnes Monica is the best entertainer...
She is true entertainer...
She always gift the best performance in every her show...
And not only be a good singer, but she is the best dancer and actress...
She beautiful, smart and diligent... And very very inspiring for the youngest and wonderful for the elderly... Not only as an artist, but in the midst of busy life he still can score achievements for education at school and college... And it really impressed me, even not only me but also my family
She's the best singer in Indonesia because she has an international quality. People, just wait until the world knows her name, because she is in her path of reaching the international world. Dream, believe, make it happen..
Agnes monica is my favorite singer since I was in junior high school. I love her because she's really talented and "different". She dare to dream big, and to do more than what it takes to make it happen. She's truly an inspiring people. We believe in her dream to make her music go worldwide and let the world see that there's nothing impossible, if we do our best and believe in our self.
Indonesian's singer began her career in the entertainment industry when she was six years. She was awarded two years in a row over her appearance in the Asia Song Festival in Seoul, South Korea, in 2008 and 2009. She was one of the judges at talent show "Indonesian Idol"(same as American idol- Indonesia version). Agnes also became one of the host of American Music Awards 2010 in Los Angeles, the United States as well as being anti-drug ambassadors and envoys in Asia MTV EXIT in combating human trafficking.
6
Beyoncé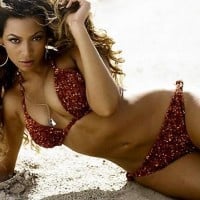 Beyoncé Giselle Knowles-Carter, is an American singer and actress, who started out in the popular pop/r&b girl group Destiny's Child. They had multiple top 5 hits such as "No, No, No", "Say My Name", "Bills, Bills, Bills", "Survivor", "Independent Women", "Bootylicious", and "Jumpin', Jumpin" from 1999 to 2004. After they broke up in 2006, Beyonce pursued her solo career, creating smash hits such as "Crazy In Love", "Single Ladies", "Halo", "Partition", "Irreplaceable", "Drunk In Love", "Baby Boy", "Beautiful Liar", "7/11", and "Run The World (Girls)", and has since become one of the most influential performers and biggest celebrities of the 21st century.
Beyonce's probably 1 of the best singers and performers of all time! I mean... Listen to her amazing vocal skills, the runs, the riffs the scales. Not to mention the power, range and versatility of her voice that are simply outstanding. She's also an awesome dancer and a good actress. She's the complete package.. And history proves it... She's won more grammy's than whitney in her prime.. And than all of the other modern musicians and singers.. She's the most praised and recognized American artist of the last decade. Enough said
I can't believe that beyonce is below Rihanna on this list! People, don't you get tired of having A Rihanna album released yearly? And beyonce doesn't always sing about sex either, which makees her all the better. Surveys show that way more people find beyonce attractive than Rihanna... Anyway.. With songs like sweet dreams and irreplaceable, you know beyonce is the real queen. VOTE BEYONCE!
Beyonce is 10 x better. She is the best selling femal singer who started there career in the 21st century ( she has sold 118 million albums as a solo artist and 60 million with destiny's child). Statistics show that by the time she is Madonnas current age she will over take Madonna. Not only this but she is an actress, dancer and business women! She has several fashion lines and several of her own perfumes.
Without question Beyoncé is the best female singer of the 21st century. I haven't even heard any of the singers ranked in position 1 2 or 3 which just goes to show you. I am actually discusted that she is not first she is an idol, an artist, an entertainer, an amzing, authentic, epic and legendary vocalist, an actress and a loving and freindly down to earth person who is a perfect role model.

I can't believe gaga and Rihanna are nearer to number 1 than her - it's just wrong!

Watch her on YouTube type in Listen, Irreplacable, Halo, If I were a Boy, I was here, Crazy in Love and songs with Destiny's Child and from the film she was in Dreamgirls.

She is the new Whitney Houston for the 21st century and she has been inspired by the woman as well as Michael Jackson, Prince, Tina Turner and Etta James and many other R&B/ Soul singers.

If you love R&B/Soul/Mowtown then VOTE BEYONCÉ NOW!
7
Avril Lavigne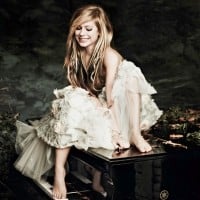 Avril Ramona Lavigne is a Canadian–French singer-songwriter and actress. By the age of 15, she had appeared on stage with Shania Twain; by 16, she had signed a two-album recording contract with Arista Records worth more than $2 million.
Avril Lavigne was basically the right artist at the right time. She was the backlash against what was going on from the mid to late 90s beforehand, which involved the over repetitive Eurodance music at the clubs and the teenybopper stuff like *NSYNC, the Backstreet Boys, and early Brittany Spears, with some of those artists being factory products. Avril Lavigne was society's way of trying to be authentic and genuine, like going back to the point of,"Hey, it's a punker chick being sexy and ambitious, like back in the 80s or something like that." So she was literally a backlash against commercialized pop.
Avril's the most talented singer I've ever listened to. I grew up listening to her songs and she gave me strength when I needed it. She never cared about what people and haters think of her, and that's what makes her who she is today. She's always been in the music industry, and she'll always be. She's also a sweetheart who created a foundation in support of children and youth living with serious illnesses and disabilities. She absolutely deserves the 1st place.
Avril is an amazing songwriter and she sings so well, all while having fun! She deserves to be in the top ten at the very least! She is talented and never ceases to surprise and inspire her fans She loves her fans and is not afraid to show a raw and emotional side, as well as her upbeat side. She's so versatile!
Avril Lavigne has inspired me so many times, and I can't believe she's only in 17th place. Her voice is not altered at all, and most of her song lyrics are deep, and I can't count how many times they've helped me through rough times. She's been my favourite artist since I was eleven, and she will be for a while.
8
Katy Perry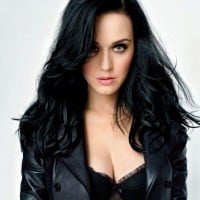 Katheryn Elizabeth Hudson, professionally known by her stage name Katy Perry, was born on October 25, 1984 in Santa Barbara, California. She is a singer, songwriter, actress and an ambassador on one of the most popular companies of now, UNICEF.

She is also is one of the best-selling artists of all time. She won 4 Guinness World Records, 5 MTV Awards, 5 American Music Awards, 16'ASCAP Pop Music Awards, 5 Billboard Music Awards, 14 People's Choice, 1 Juno Award, 2 Myx Music Awards, 3 NRJ Awards, 6 Teen Choice and a Brit Award. ...read more.
Katy Perry is such a good singer! And great style too! Just look at how many hits she got for her video California Gurls? Everyone has heard of her. Sure she has only had two major albums, but Double Rainbow should be coming out soon! She has an amazing voice and a great history. She's moved on from her past and has changed a lot. I just wish her parents (especially her dad) would except her for who she is, and not call her a "Devil Child". They should be proud f her sudden rise to fame. Katy Perry's songs actually have a very true and deep meaning. Most of Taylor Swift's songs are all about her breaking up with all her ex-boyfriends and how she's over it now. Plus, Taylor Swift just goes right ahead and gives away what the song is about, according to the title. We Are Never Getting Back Together. Hm... I wonder what that could be about?
Katy Perry is good enemy for Rihanna! Like Rihanna, she has 9 hit #1 in the top Hot 100 in 6 years of career. But I think that RIhanna does better music, music of Katy is nice but very artificial. She can be one of best female singers on the world, but never the best. This pleasure is for Rihanna!
How does Katy perry have only 2 major albums. She has 3. In fact you should be more greatful for her album one of the boys because it is the reason that she sings today. Don't forget about that album. It is the best of them all. I am completely serious. It is her second best album
A fan of Taylor Swift, but I must admit that singing about exes can be immature sometimes especially when you've done it so many times. Katy is more successful and her songs have deeper meaning.
9
Jackie Evancho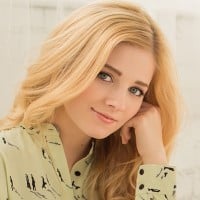 Jacqueline Marie "Jackie" Evancho is an American classical crossover singer who gained wide recognition at an early age. Since 2009, she has issued an EP and eight albums, including a platinum and gold album, and three Billboard 200 top 10 debuts. Evancho's latest album 'The Debut', was her eighth consecutive ...read more.
Perhaps destined to be one of the greatest sopranos who ever lived. Certainly one of the most gifted singers in the last 100 years. Her singing voice is indescribably beautiful in its pitch and tones, both high and low register are jaw dropping for her age. But what is most prevalent in Jackie Evancho's vocals is that of her uncanny - and, in my opinion, unmatched - ability to convey to the listener the emotion of the song. No other singer, that I am either aware of or of whom I have personally experienced, has ever moved me to tears. Jackie Evancho is profound in her interpretive skills and in her ability to convey the deepest meanings of a piece to the human heart. I believe this young lady, if she continues on the road she has chosen as her career, will become the definitive measure by which other vocalists are compared.
Young Jackie Evancho consistently proved she is a determined professional vocalist since she was 10. She continues to impress the music world with her magnificent singing abilities, her charm and grace, every time she steps on stage. The maturity, composure and confidence she possesses at her young age now of 15, is recognized by every audience. She regularly performs with the greats of the entertainment industry, yet retains her humility as the girl next door that everyone loves. As she grows and evolves as an even more versatile entertainer, she will become one of the great icons of her generation. Her only real competition is Sarah Brightman and Haley Westenra, when it comes to consistently great performances. In a few years she will be unmatchable. At 15, she isn't in any great hurry to be number 1. That notoriety will come in time. Another of her many achievements bestowed by fans and music industry leaders. She is already an international star, and will be one for a long time in ...more
I can't believe that Jackie Evancho isn't on this list. She was born 4/09/00, was runner-up on America's Got Talent at ten years old, has sung for the President, the Imperial Family in Japan, has done two PBS Great Performances concerts, performed with two world renowned opera stars in St. Petersberg, Russia, is the youngest solo artist to ever go platinum, her 'Dream With Me' album is certified gold, she has performed on the finale shows of Britain's Got Talent and Canada's Got Talent, she sang on 'Dancing With the Stars', and this is only some of what this young lady has accomplished. She has also performed at MANY charity events, and is an Ambassador for the Humane Society US. Jackie Evancho has such a beautiful voice that she brings adults to tears. She is absolutely amazing.
Jackie Evancho is the real deal. No need for over-the-top productions or distractions, no need for auto-tune, no need for hype or drama. No other singer holds her audience in silent awe and rapture as she sings for them. No other singer's audience needs to sit in their seat for a minute after a concert to absorb the incredible experience they just witnessed. No other singer compels her fans to travel hundreds or thousands of miles from all over the world just to experience Jackie live. Anyone who doubts any of this only needs to attend a Jackie Evancho concert.
10
Sarah Geronimo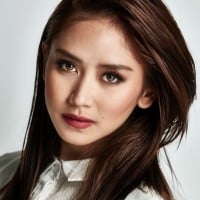 Sarah Asher Tua Geronimo aka Sarah Geronimo or Sarah G. is a world class and multi-talented Filipino singer, actress, dancer, record producer, model, host, coach/judge, commercial/product endorser and tv personality . She can also draw and plays the piano. Sarah is popularly known as the one and only ...read more.
No wonder why I vote for sarah geronimo, caz the first time when she was started to sing since she was a kid, there's something in her that can touch lives to everybody, in fact until her growth, the more she become adult, the more her voice beautiful, the more people loves her, caz she can touch lives when she sing!
She gives justice to every song that she sings... She makes them even better.
More importantly, the songs that she sings automatically become a hit here in the Philippines.
That's the Philippines Popstar Princess... A total performer. She sings, she dances, she acts, she hosts.
A lot of people love all her songs. All her albums achieve platinum in just a few weeks. Indeed, she's a certified popstar in the Philippines. This girl will surely be in the business for many years to come because of her good attitude and of course genuine talent.
She earned the right to be one of the best singers of this century. She really deserves it. She don't only possessed that powerful voice, she's also an ultimate performer. Worthy of every praise!
The Contenders
11
Alicia Keys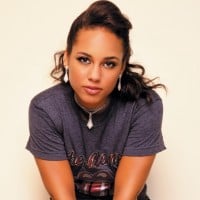 Alicia Augello Cook, known by the pseudonym Alicia Keys, is an American singer, songwriter, record producer, and actress.
Her voice is very powerful but looks monotonous in her songs.
Alicia keys is a amazing singer and should be in at least the top 10
12
Charice Pempengco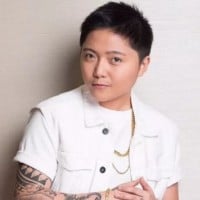 Jake Zyrus (born Charmaine Clarice Relucio Pempengco, formerly known by the mononym Charice), is a Filipino singer who rose to popularity through YouTube. He is a transgender man.
At the age of nineteen this 2011, she's the only female singer to achieve such huge recognition.. Her Vocal range is Greater than any singer of the same age. She can sing songs of Celine, Whitney, Chaka Khan, Toni braxton, Shania, Mariah carey and many more... She can rap, dance and sing effortlessly.. No any other singer of today's generation can beat her.. She make those legendary singers feel that their songs will now be safe and will continue to be heard by all the people around the world... The life of music world was prolonged by her.. Gives us chills, shivers and makes us cry. A true inspirational singer to all mankind...
She's the best young female singer I've ever heard.
No, she's the 'best female singer' I've ever heard!
There are so many talented singers like Lady Gaga, Christina Aguilera etc. and some legend singers like Celine Dion, Whitney Houston etc.
Now... Charice is just 18 and she can sing as good as the legend singers or even better.

I think that she's the best singer ever and will be the world's best singer
Charice is superb, having a very powerful voice that will give you goosebumps every time she sings, great stage presence and a total entertainer. She has a great and strong charisma and down to earth attitudes that attract people to like and love her. Congratulations Ming, Good luck and more power and blessings to you!
She has this powerful voice that I'm hypnotized by it. She has a wide range of vocal notes.. She can belt high notes and deliver very well d low notes. Perfect! Every performance is WOW. She sing with so much emotions too. She's like an angel singing. Continue to share your talents. You're so blessed! Love you Cha!
13
Sia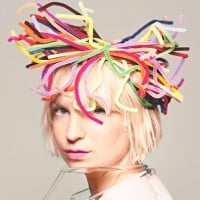 Sia Kate Isobelle Furler, referred to mononymously as Sia, is an Australian singer and songwriter. She released her debut album in 1997 but mainly gained mainstrem attention in the 2010s. In 2021, she released the highly controversial film "Music". The film has received negative reviews online.
Sia should be right at the top of the list or close to it, she's a way more powerful and strong singer than most of those girls on that list, and Whitney Houston is the queen she should be at the top along with Mariah Carey, and Adele. I think whoever made this list needs to seriously rethink their placement of powerful singers, because there should be no way in hell that Whitney Houston, Mariah Carey, Adele and Sia should be this far down the list.
The gem of the modern pop industry. She had written over 200 songs for herself and many more for other artists. She's versatile, original, unique, experienced, and her vocals are interstellar.
Sia's songs bring a deeper meaning to pop than the songs that they play on the radio. She sings about things besides drugs and sex. Very unique voice, should be higher in list.
Oh my gosh she is awesome!
Her voice and songs cut right through my heart
Listen to "alive" and other fantastic songs and you'll get it
She deserves top 5!
14
Carrie Underwood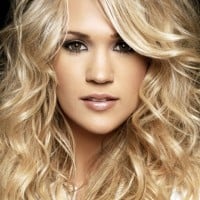 Carrie Marie Underwood is an American singer, songwriter, and actress. She rose to fame as the winner of the fourth season of American Idol, in 2005. Her debut album, Some Hearts, was released in 2005.
Carrie has the purest voice I have ever heard. Her head voice in songs like Just A Dream, Mama's Song, What Can I Say is just angelic. Carrie has amazing vocal power which she uses wisely and with restraint with the best example being her performance of How Great Thou Art with Vince Gill which became a viral video sensation. This also shows how Carrie sings straight from the heart. It is not just about range and quality of her voice - she has that to perfection. It is about her singing being an extension of who she is. Carrie Underwood is the greatest singer of the 21st Century, male or female, and that is up against stiff competition like Christina Aguilera, Mariah Carey, Martina McBride, Celine Dion, Sarah Brightman just to name a few of the amazing female singers we have today and make no mistake, I love these singers and many more and I applaud and appreciate their talents.
She has the best voice ever, the power of her voice is amazing. It is like the angels are singing. You can truly see her beauty inside, her personality and love that she wants to give to the people. She praise the Lord always with her voice and people felt it, and America is crazy for her since the first day of American Idol, and she know that she is blessed, love her fans and always wants to give back to community true charity work. She is combination of voice, beauty and humanity. She can sing any genre that she wants and make show with less effort. Just awesome!
Carrie performs better live than on her album recordings; she's a beautiful woman who keeps it classy all the time and would never disappoint her family. She's the most successful artist ever to come out of American Idol, and her song lyrics address a seemingly limitless number of topics including everything from having the courage to change the world to getting revenge on a cheating ex boyfriend! I'm a Carrie Underwood expert, and she has never ceased to amaze me, whether it be with her vocal performances or just her gorgeous personality. Just recently, she even rescued a dog, bloody and severely injured, from the side of the road, and brought it to a vet so that it could later be adopted! I also know a lot about the human voice, and Carrie's is clear and unique in its timbre, and she has incredibly unbelievable breath control (just watch one of her live performances of "I Know You Won't" or her cover of "How Great Thou Art"). Honestly, Carrie Underwood is the kind of artist whose ...more
There is no other artist who can sing like Carrie does, with so many passion, love, emotions and her powerful voice will get her every time and standing ovation. Not so many artist can do that... Carrie it has so many that we can't even count it. She is the best singer of all time, in any genre and every song... And she took her performance to perfection... And the best days are just coming, we haven't seen yet what she will do next... Only Carrie has a power to surprise her audience every time... She has bring country music back to life. That's true artist and true inovator!
15
Taylor Swift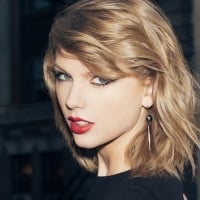 Taylor Alison Swift is an American singer-songwriter. She was born on December 13, 1989 in Reading, Pennsylvania. She is best known for writing personal songs and for having won 11 Grammys. She became interested in country music when she was around 9 years old, and after watching a documentary about Faith Hill, Swift felt that she should go to Nashville to begin a country music career. She then signed a contract with RCA Records and began to write songs.
She deserves to be in the top 5 if not number 1. And the fact that she has either written or co-written every single one of her songs is truly inspirational. Her kindness towards everyone she meets is far superb of her peers, her talent is amazing. I've seen her in concert twice, she has a beautiful voice and knows how to put on a show. And to those that say that she only writes about failed romances, you are wrong. She wrote a song about how she felt when kids bullied her in middle school for liking country music. She's written songs about the pressures of being famous and the criticism that comes with it. She's written songs about friendships, and how it feels when your 15 and 22. She's written songs about parent-child relationships and what it felt like when she first moved out. That, I say, is top 1 material.
While her singing is good (doesn't come close to Beyoncé or Adele), Taylor is possibly the greatest singer-songwriter of her generation.
Taylor Swift won countless awards. She uses her life experiences to compose a piece of art. She is so kind and charitable. A side of writing songs about her ex-boyfriends, Taylor Swift also write songs about her fans, her family and her staffs. She is the 21st Century's Shakespeare. To make it short Taylor Swift is a very talented and multi-awarded writer, composer, singer and performer but not a great dancer.
I'd hate to burst everyone's bubble but, in my country, Sarah Brightman and Agnes Monica haven't even got a place on the charts in the 21st century. Even though Christina's alright I don't think she's revolutionary, unlike Taylor. Taylor has sold 110 million singles, which puts her in the same category as legends like Metallica and Bon Jovi, and (in my opinion) she also changed country for the better. So yeah!
16
Pink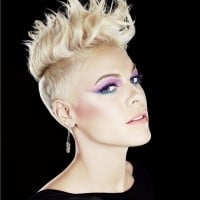 Alecia Beth Moore known professionally as P!NK, is an American singer, songwriter, dancer and actress.
Pink hasn't really deserved enough fame in the US, but over here in Australia she's actually extremely popular. If you don't believe me look at Pink's discography and see the numerous top ten hits. I counted 22. I know it's crazy!
P! Nk is one of the finest singer the world will ever have. She never gets what she deserve.. I love her. She make powerful songs.. She is powerful, daring, a good human, down to earth and very funny.. I love her in every single way.. She never pretend to be somebody else. She is my heart.. She is my idol. She has bad childhood but she never backdown she always fighted back. She is a strong mother. I wish her best wishing.. VOTE EVERYONE FOR P! NK.
She can do many different genres. It is surprising how she can move you with her blues and at the same time rock your head off with her raspy voice. Love her!
Simply Amazing! Pink never gets the recognition she deserves... Still she is one of the best pop singers of all time!
17
Lzzy Hale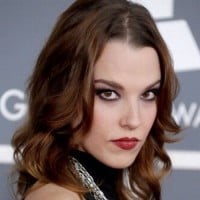 Elizabeth Mae "Lzzy" Hale is an American singer, songwriter, and musician. She is best known as the lead singer and rhythm guitarist of the American hard rock band Halestorm, which she co-founded in 1997.
Because Rock'n'roll is alive! This woman is sheer power, talent, and genuine emotion when she sings.
18
Whitney Houston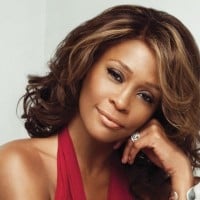 Whitney Elizabeth Houston (August 9, 1963 – February 11, 2012) was an American singer, actress, producer, and model. In 2009, Guinness World Records cited her as the most awarded female act of all time. Houston is one of pop music's best-selling music artists of all-time, with an estimated 170–200 million records sold worldwide. She released seven studio albums and three movie soundtrack albums, all of which have diamond, multi-platinum, platinum or gold certification.
Best voice and range of any singer listed. No one touched her in her prime not even Maria, aguilara, Brightman, beyonce, shakira.. please, Hillary duff pleease, nobody close... only Minnie Riperton has better singing range
Whitney houston, Aretha, stephanie mills, Allison William, pattie, mini, evelyn champ king, Anita, gladys, maria, teena marie, denise williams, maholia jackson, clark sisters, ce ce wyans, there not all in order..
Once you've seen Whitney live, you will realise that no one can sing like she does. Whitney is the best!
Her voice and ease of her vocals is head and shoulders above any one I see on the list. Simply the "BEST" of all time
19
Mariah Carey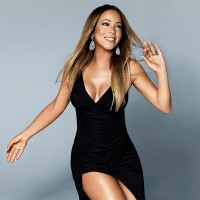 Mariah Carey, born March 27, 1970, is an American singer, songwriter and actress. She is one of the biggest best-selling women in the music industry, with 18 number 1 records to her name. She is regarded as a sex symbol through her songs and music videos, and she is "well known" for her over-the-top sexy poses and for having breast implants. She is also known to be a diva, and she is well known for her high-demands. She won 5 Grammys and starred in her documentary movie "Glitter." Mariah Carey started her fame by releasing her song, Vision of Love and also released her first album "Mariah Carey" but before that, in 1988, she accompanied Brenda K Starr, a rising pop singer in the 80s to Columbia ...read more.
I'll tell you why she's the best singer in the 21st century. Not only does she have a five octave range, but she's more versatile than any other singer. She can sing pop, R&B, jazz, country,... you name it. She has that glass-breaking high note that sends tingles down your spine. This woman's voice is the best!
Although she had most of her financial success in the late 90's, and early 2000's, she is still current, and I still think her voice is comparatively still the most beautiful and unique. She is able to blend beautiful ethereal and melodious tones with raw bluesy tones, without much effort.
Mariah Carey must be in Top 1. Her voice is angelic, powerful, pure and the most beautiful voice ever. She is beautiful and her voice range and control is amazing. No one touch her level of voice. She has a real talent and an unique voice. Mariah Carey is the best singer in the all time.
Mariah Carey should be in the top ten. Along with Beyonce', Carrie Underwood and Whitney.. They all have great voices and are legends just as I will be one day. They are cherished and loved to death all at the same time.. Fix this now!
20
Ariana Grande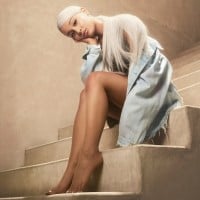 Ariana Grande-Butera (born June 26, 1993) is an American singer, songwriter, and actress. Her four-octave vocal range has received critical acclaim, and her personal life has been the subject of widespread media attention. She has received numerous accolades throughout her career, including two Grammy Awards, one Brit Award, one Bambi Award, two Billboard Music Awards, three American Music Awards, nine MTV Video Music Awards, and 27 Guinness World Records. ...read more.
Even though Ari has been a bit childish and disrespectful to people, she's young and has learnt from her mistakes. She is a brilliant vocalist and if you listen to her acapellas, they sound EXACTLY like how she sings the songs on her tracks. Her latest album 'Dangerous Woman' is amazing and I'm so surprised that she isn't in the top 5 let alone 10. You shouldn't base your vote on how much you like the person; you should base it on the truth. She is incredible.
UMMM isn't it obvious that she is the best singer out of any of these people on this list! You personally may not like her or how high she can get but nobody else is as talented or better than her! She has a wide range of vocals and can hit notes that no one else in the world can hit! So even if this list says 23, it's clear that she should be #1
Ariana is better than almost all of the people on this list. She might not be as popular as Taylor swift or Katy Perry but this page is about the best vocalist and She is definitely the best of the best.
What! ariana is an amazing singer much better than a lot of these people. Her albums are magic and she sounds just as good live. If you watch her accapella performance of dangerous woman you see how spectacular she really is
21
Celine Dion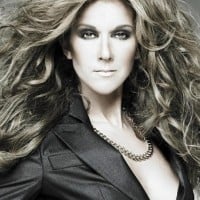 Céline Marie Claudette Dion is a Canadian singer and businesswoman. She is best known for her song "My Heart Will Go On", which is the main theme of the 1997 film Titanic, which was the first film to gross $1 billion at the box office.
What can I say more! She is and will remain the best for this century.
She sings with one of the most beautiful voice and two of the most beautiful languages in the world(English and French). Yes Celine Dion! You are.
Hey guys, don't forget to listen to Just because I love. This song tells everything about the best female artist ever.
Number 23? Makes no sense, half the top 10 are unknowns... But Celine can sing in 2 languages, can sell out performances in any country and even though I am not a fan of her type of music, I appreciate her quality
What?! Why is she number 33?!
It's must be kidding!
She is THE BEST SINGER - if you don't agree you're not listen real music...
Celine Dion you have the greatest voice and I enjoy it every time I hear it as if it were my first time.
22
Britney Spears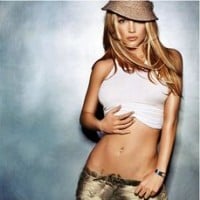 Britney Jean Spears (born December 2, 1981) is an American actress and former singer who was born in McComb, Mississippi, and grew up in Kentwood, Louisiana. She performed acting roles in stage productions and television shows like "The Mickey Mouse Club" as a child before signing with Jive Records ...read more.
Beyonce has sold a 118 million albums as a solo artist ( bribery spears only 100 million) and she started solo singing way before beyonce. Not only that, but beyonce has sold 6o million albums as lead singer of destiny's child! So basically beyonce has sold 178 million albums and Britney spears has sold 100 million. There the same age. Who wins?
One of the seriously huge superstars of our generation. Her influence on pop culture and pop music is undeniable. She has a very fascinating and intriguing persona and is known through out the world as being one of the coolest people.
It's definitely Britney Spears the best of the 21st century. Who didn't sang toxic or me against the music. Who didn't love every time or overprotected. The sales of her albums show that she is the most beloved singer.
Are you crazy! Britney Spears is not even in top 10.she created and influence major pop culture in music in late 1999s and early 2000s she is very talented and her first great hit song"one more time" as released when she was a child,and other female artists started in music industry in their 20s except Taylor Swift,I love her too
23
Lady Gaga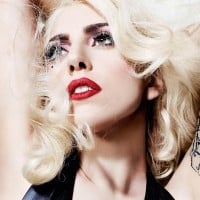 Stefani Joanne Angelina Germanotta, known professionally as Lady Gaga, is an American singer, songwriter, and actress. ...read more.
She can change this whole world (universe) with her lips.. Her message is simple... But the means and pains and efforts she takes to drive home this message of hers is tremendous... She undoubtedly rules the world of pop music. Queen, your outfits are beautiful, but not than the heart of yours... Love you Mother monster!
Lady Gaga is my Queen, the best singer ever, I love you so much I'm just vote for you, your amazing and I think, you're THE QUEEN OF POP, and I hope Lady Gaga is the best forever, she is crazy in fashion.. I love your all costumes..!
She changed pop industry. When she came out she showed every artist its okay to be different from then every artist now dresses different. Have their own way. I love gaga she makes me happy.
She is amazing I've listen all her records they are truly awesome What can't she she can rap. Can act, can rock I mean she is perfect

She dresses well she has a new kind of style

She has the biggest number of fans to
24
Kelly Clarkson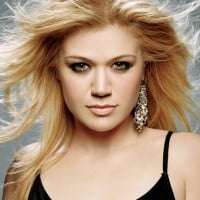 Kelly Brianne Clarkson is an American singer, songwriter and children's book author. She rose to fame in 2002 after winning the inaugural season of the television series American Idol, which earned her a record deal with RCA Records. Clarkson's debut single, "A Moment Like This", topped the US Billboard ...read more.
I love Kelly's music. She changed my life on July 4th. I thought all I would be able to think about was my home, my friends, my old life, the way my life changed, and how much I miss everything I left behind. The truth is, I had the time of my life! I was just enjoying everything, and what's not to like about her voice, and her songs? Kelly Clarkson was the first to win American Idol, and my attention for what music to listen to. Also, with her past, and all she has been through, along with the fact she sings from her heart, shealso won my heart. Kelly Clarkson is a star, and one that Carrie Underwood has to work extremely hard to keep up with.
This girl should be in the top 5 at least. She is one of the best singers ever, the best singer in today's music along with Adele, she can sing every note on the scale. No other singer is as versatile as she is hands down. Kelly is one of the best live vocalists. I love how much emotion she pours into her performances as well. The girl is definitely on this Earth for a reason. Lastly she is the best American Idol ever.
Kelly Clarkson is an incredible vocalist. Her gift is incredible and she's able to connect with the audience and make others happy. 12 years in the music industry and still people are talking about her, listening to her music. She was the first to win AMERICAN IDOL, and a role model for many "hopeful Idols" and many succesful winners after her. She rules.
This girl can sing ANYTHING. Her voice contains a raw power like nothing I have ever heard. She doesn't just sing. She reaches deep down in her soul and produces a sound that transcends conventional notions of singing. There is no one like her. Simply incredible.
25
Nicole Scherzinger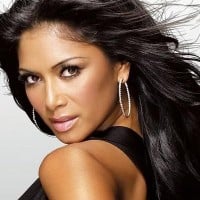 Nicole Scherzinger, born Nicole Prescovia Elikolani Valiente on June 29, 1978, is an American singer, songwriter, actress, dancer, and television personality. She first rose to fame as the lead singer of the pop/r&b group The Pussycat Dolls.
PSearch List