Top 10 Best John Denver Songs
The magic of John Denver's music has undoubtedly captured the hearts of many. Known for his earnest delivery and timeless melodies, Denver's discography ranges from soul-stirring ballads to energetic country folk anthems, each of them a testament to his extraordinary talent as a singer-songwriter. The late, great Denver possessed a unique ability to translate the human experience into song, drawing inspiration from the beauty of the natural world and the profound simplicities of everyday life.

Denver's enchanting voice and poetic lyrics have touched countless fans across the globe, making him one of the most beloved artists of his time. His songs are imbued with a depth of emotion that resonates deeply, often transporting listeners to scenic landscapes and relatable moments. Whether it's the lilting charm of his romantic ballads or the joyous exuberance of his country tunes, there's something for everyone in Denver's vast musical oeuvre.

So, the big question: what are the best John Denver songs? Surely, we all have our favorites, those melodies that linger in our minds and echo in our hearts long after the last note has faded.

The Top Ten

1 Take Me Home, Country Roads
I just love this song, it's an all time classic. I remember hearing it as a young child and it's amazing that so many people still listen to it to this day. It not only connects to the older generation but the young generation as well.
Even people who don't like country music love this song. It is an all time classic, and if you've never listened to it, what are you waiting for?
Since Bethesda put this song into the Fallout 76 trailer, this song gained the recognition it deserves!
2
Rocky Mountain High
This song has always meant something to me.. Something special. It's like I can understand what he's saying in the song. It always has a special place in my heart
I really love this. It doesn't need to be the first one on this list to be the best - it just is. The lyrics are very emotive and moving.
3
Annie's Song

You fill up my senses like a night In a forest, like mountains in springtime, like a walk in the rain, like a storm in the desert, like a sleepy blue ocean. Come let me love you, Come love me again. These lyrics are beautiful, heartfelt, and poetic. Absolutely Pure Genius! #1 and it belongs here! We love you John Denver! R.I.P.
This will always be my favorite. Best song by the best singer.
Yea, this one is truly beautiful.
4
Thank God I'm a Country Boy
5
Calypso

I think this is the one John Denver song that no one else could cover simply because they don't have the ability. His vocal is amazing.
John Denver is too underrated. He's fantastic, and this song proves that.
This song is amazing and simply makes you feel carefree. Timeless
6
Sunshine on My Shoulders
7
Leaving on a Jet Plane
I don't caree what anyone says, His version kicks the paul and mary versions ass. Not a up beat gitty pop song but a Slow sad ballard like its supposed to be
One of the best
8
I'm Sorry
This song is so honest. When your heart is broken, you can list all the things you did wrong, but ultimately you feel sorry for yourself.
9
Rhymes and Reasons

10
Sweet Surrender
A little like calypso, just great lyrics.
The Contenders
11
Goodbye Again
I can relate to the message and lyrics in this song and it's pretty underrated.
12
Back Home Again

13
I'd Rather Be a Cowboy (Lady's Chains)
14
Poems, Prayers and Promises
Why oh why is this at 31? This song has great lyrics... How sweet it is to love someone how right it is to care.. How long it's been since yesterday, what about tomorrow... You'd rather have Thank God I'm a Country Boy? Seriously?
A positive outlook on life, very inspiring.
15
Fly Away

16
Sing Australia
17
Follow Me

By far the most underrated John Denver song. Fantastic lyrics and melody. I cannot believe it doesn't get more love! It is so powerful that I sang this song to my wife at our wedding.
18
The Eagle and the Hawk

My Favorite.. short and sweet. Gets it said and moves on. How can you not soar with those majestic birds when you hear this song?
19
It's in Everyone of Us
20
Looking for Space
He himself thinks it's one of the best he's ever written and I agree.
The lyrics are so beautiful and I think I can relate to them really well and well when he sings,they always sound good.
I seriously don't see why this isn't #1. It is my all time favorite song and I think it's the best.
Love this song, reminds me of someone very special in my life.
21
Downhill Stuff
22
Johnny B. Goode
23
Shanghai Breezes
This song has such a beautiful message. His most meaningful song of the 80's
24
Garden Song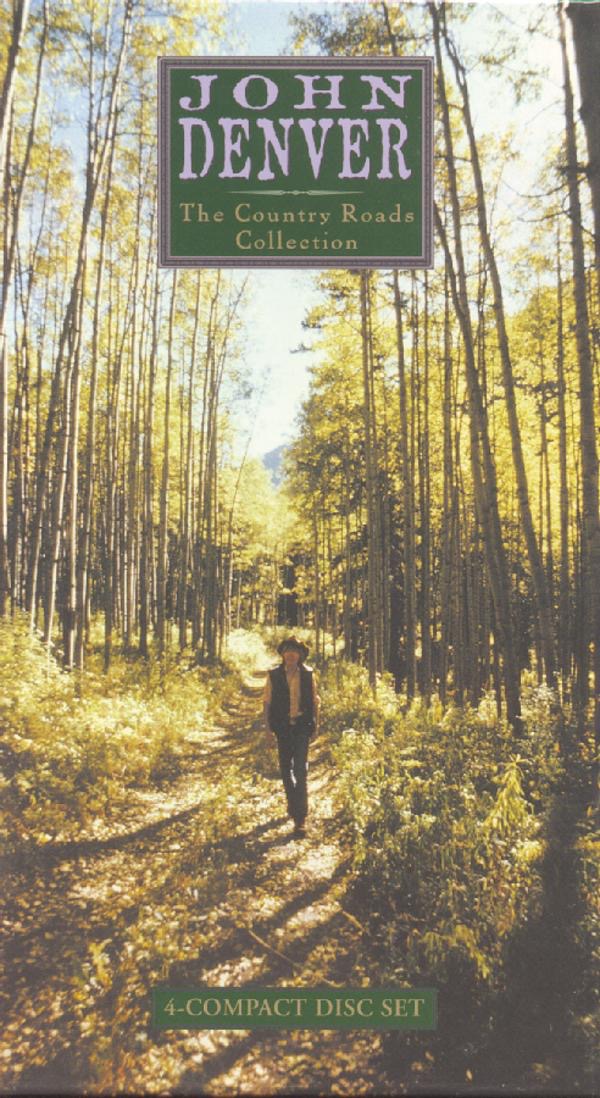 25
Wild Montana Skies
PSearch List