Best Modern Instrumental Artists
Just forget the singers. Give the instruments a little credit for once! No bands with singers on this list.

The Top Ten

1 Scale the Summit

Their guitarist has a very modern, metal and tech-core influenced guitar technique and songwritting book out now, and the scale I'm struggling with is but a measure or two from a single song of their many. I like HEAVY progressive music, and my DAD likes Scale The Summit. My friend calls them Guitar-lesson-rock.

We are witnessing the evolution of music right before our eyes and ears. But for those with ears who cannot hear, it will seem like they came out of no where when they finally reach the summit of their talents.

The Great Plains and Age of The Tide are two of the best songs I've heard in my life. These guys make me proud to be a part of my generation. Thank you for inspiring all of us.

The use of brilliant major key melodies in instrumental metal has long been awaited. They don't just introduce powerful melody but they also make it their own.

2 A.R. Rahman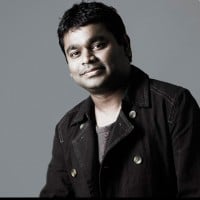 Allah-Rakha Rahman, is an Indian composer, singer-songwriter, music producer, musician and philanthropist.
Excellent musician with natural talent.
No copy cats and really a wonderful music composer either its Indian or Western.
The reliability is perennial.
He is the most imaginative.
3
David Guetta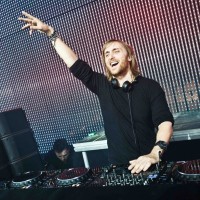 Pierre David Guetta is a French DJ, songwriter, record producer and remixer who has sold over nine million albums and thirty million singles worldwide. In 2011, Guetta was voted as the number one DJ in the DJ Mag Top 100 DJs poll.
Pretty darn good
4 Yasuharu Takanashi
5
Deadmau5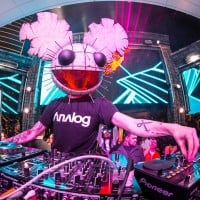 Joel Thomas Zimmerman (a.k.a. deadmau5) is a Canadian DJ producer, formerly a web developer, who produces a wide variety of electronic musical genres, such as electro and dubstep, but is best known for popularizing work in the areas of progressive house and electrohouse, along with the genres themselves. Notable songs include Ghosts n' Stuff, I Remember, Raise Your Weapon, Strobe and Professional Griefers.
6
Peter Lennodo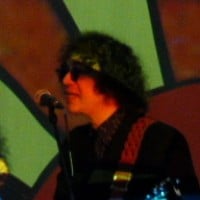 Peter Lennodo is a British musician. He is also a composer, songwriter and multi-instrumentalist. He is best known as the vocalist, lead guitarist and main songwriter of the rock band The Arcana.
7
Hans Zimmer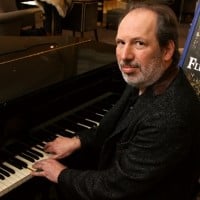 Hans Florian Zimmer is a German film score composer and record producer. Since the 1980s, he has composed music for over 150 films.
Are you ' kidding me? The awesome masterpieces of Hans Zimmer easily makes him a legend...he should be in top ten
When I want inspiration through music, Hans Zimmer is my go to.
8
Liquid Tension Experiment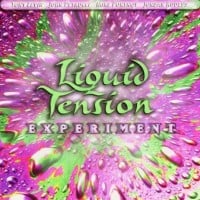 Liquid Tension Experiment was an instrumental progressive metal band founded by Mike Portnoy, then Dream Theater's drummer, in 1997. The band has released two albums through Magna Carta Records.
These guys, even if you care not for the songs they write, you must give it up to them for sheer ingenuity and ability. There's no comparison.
Pretty much dream theater minus james. Paradigm Shift and Acid Rain are unbeatable. Best instrumentalists.
Liquid tension experiment should be at 1.
9
Louis Colaiannia
Music with passion and integrity... Louis is one of the most gifted, yet most humble musicians I have ever met. He is graced with strength and passion! His music is very inspiring to me!
If you get the chance to see this guy perform live don't pass it up! Brilliant compositions and wonderful energy. If you haven't listened to his music you're simply missing out.
Not only is Louis a great pianist, but he's also very modest and generous. He prefers to share the spotlight even when many would take all of the credit.
Louis Colaiannia is an amazing artist/ composer. Is a joy being able to listen to his music and always exciting to see what he comes up with next!
10
Steve Vai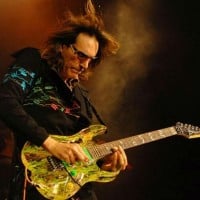 Steven Siro "Steve" Vai is an American guitarist, composer, singer, songwriter, and producer, born and raised on Long Island, New York.
The Contenders
11
Yanni
Yanni is one of the best. His music are more soulful and there is a divinity in his music which uplifts you no matter in what mood you are.
He is so unique - no one is better than him.
Amazing artist, very unique sound and his shows are on another level
He is a living legend
12
Buckethead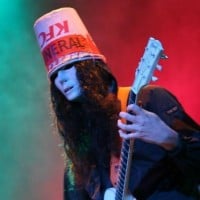 Brian Patrick Carroll, known professionally as Buckethead, is an American guitarist and multi-instrumentalist who has worked within many genres of music.
He should be higher up on the list. Buckethead is an amazing, versatile musician.
13
Lindsey Stirling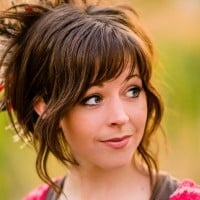 Lindsey Stirling is an American violinist, dancer, performance artist, and composer. She presents choreographed violin performances, both live and in music videos found on her eponymous YouTube channel, which she created in 2007.
Absolutely the most creative of the entire group. Shame the piano guys play nothing but covers or they might be on this list.
Her style is so unique and something she had to develop herself. She brought new meanings to playing violin.
Where is the piano guys! Sure, she's cute, and ok, but piano guys are way better!
14
Two Steps From Hell
Two Steps from Hell should really be top of the list. Have you lot heard their stuff? They wipe the fllor with David Guetta the trash-pop artist that's for sure.
15
Eric Johnson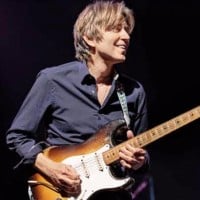 Eric Johnson (born August 17, 1954) is an American guitarist, songwriter, and vocalist from Austin, Texas. Best known for his electric guitar skills, Johnson is also a highly proficient acoustic, lap steel, resonator, and bass guitarist as well as an accomplished pianist and vocalist.
16
Animals as Leaders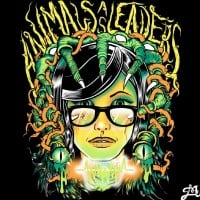 Animals as Leaders is an American progressive metal band from Washington, D.C. It is composed of guitarists Tosin Abasi and Javier Reyes along with drummer Matt Garstka, having been formed by Abasi in 2007. Their musical style has also been described as djent.
Animals as leaders produces some of the best moddern instrumentals in the world with tosin abasi playing lead guitar and Javier Reyes as rhythm guitar makes some beautiful sounds from finger picking to shredding from metal to classical there is something there for everyone to love. They have made some of the most emotional music I've ever heard. You can tell they really care about the music they produce.
17
Joe Satriani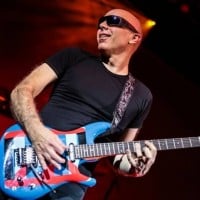 Joseph Satriani (born July 15, 1956) is an American instrumental rock guitarist and multi-instrumentalist. Early in his career, Satriani worked as a guitar instructor, with many of his former students achieving fame, such as Steve Vai, Larry LaLonde, Rick Hunolt, Kirk Hammett, Andy Timmons, Charlie Hunter, Kevin Cadogan, and Alex Skolnick; he then went on to have a successful solo music career. He is a 15-time Grammy Award nominee and has sold over 10 million albums, making him the biggest-selling instrumental rock guitarist of all time ...read more.
18
Gary Hoey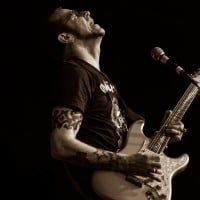 This guy is one badass guitarist! He's covered so many different songs, including Christmas music, and he does it so well. I dig his cover for "You're a Mean One Mr. Grinch". That one's addicting. You have to be crazy not to think he's awesome! He can really play a guitar!
19 Marco Sfogli
20
Paul Gilbert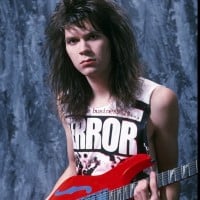 Paul Brandon Gilbert is an American hard rock/heavy metal guitarist. He is best known for being the co-founder of the band Mr. Big. He was also a member of Racer X, with whom he released several albums.
21 Plini
22
Jimi Hendrix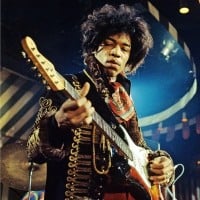 Jimi Hendrix (born November 27, 1942 - September 18, 1970) was an American rock guitarist, singer, and songwriter. Although his mainstream career spanned only four years, he is widely regarded as one of the most influential electric guitarists in the history of popular music, and one of the most celebrated musicians of the 20th century. The Rock and Roll Hall of Fame describes him as "arguably the greatest instrumentalist in the history of rock music". Hendrix is consistently ranked on lists of musicians who died too soon.
Neither modern, nor very much of instrumental.
23
John Williams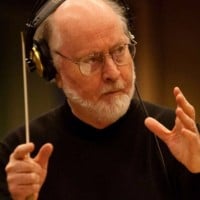 John Williams is an American film composer. He often collaborated with Steven Spielberg on his films.
24
Danny Elfman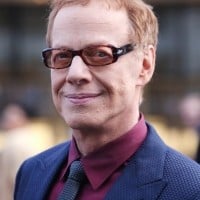 25
Godspeed You! Black Emperor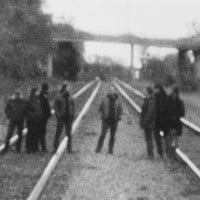 Godspeed You! Black Emperor is a Montreal-based post-rock collective formed in 1994, currently consisting on David Bryant, Efrim Menuck, Mike Moya, Sophie Trudeau, Thierry Amar, Mauro Pezzente, Aidan Girt and Tim Herzog. They're most known for being one of the most popular post-rock groups currently, with their 2000 album "Lift Your Skinny Fists Like Antennas To Heaven" being considered the best post-rock album of all time.
The kings of the modern day post rock and instrumental rock scene.
Liquid Tension Experiment beat these guys? Really?
PSearch List