Top 10 Best Muslim Singers
The Top Ten
1
Sami Yusuf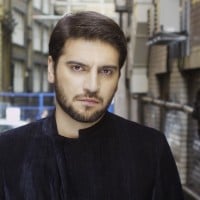 Sami Yusuf is a British singer-songwriter, composer, producer and multi-instrumentalist musician of Iranian Azerbaijani descent. In 2003 Yusuf released his first album "Al-Mu`allim" at the age of 23. He released his second album "My Ummah" in 2005.
He is the best!
I'm his big fan because His work, His personality made me to be a supporter for him!
He's really close to his fans, He's a very loving and kind person!
He's working for Islam, and is trying to build bridges between all the religions! He's aim is to bring everyone together under one humanity,
And he has so many charity works for Horn of Africa, Syria, Pakistan, Haiti and has dedicated songs for Palestine, Syria, Pakistan, Arab spring and His music represents all the cultures, Western and Eastern style!
He sings in Urdu, English, Arabic, Turkish, Azeri, Farsi, Malay and also had sung in Bosnian!
We love you, And will support you till the End, IA.
He is amazing singer. He helped so many peoples in all over world. His voice is truly AMAZING and he has a golden heart. He is a great inspiration and ha has written many songs to help the peoples. He had sang songs in many languages that everyone can easily understand them. His songs give the massage of peace and love. His songs are heart touching HE is so amazing that I can talk about him my whole life
I think Sami Yusuf is the best singer because his songs are so inspirational, he doesn't sing for the sake of business, he sing for peace, love and unity. Also he help people around the world using his music like "Forgotten Promises".
Sami Yusuf is the ambassador of an ONG called "World Food Programme".
For a long time I have been hearing the songs of Mr. Sami Yusuf. He really has a great voice and is a great artist. He is not only a great artist. He is also a great man. He always tries to bring happiness, peace and love to the world through his art and also through his humanity.
2
Maher Zain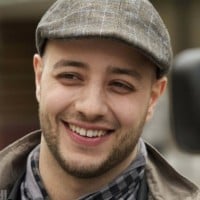 Maher Zain is a Swedish R&B singer, songwriter and music producer of Lebanese origin. He released his debut album Thank You Allah, an internationally successful album produced by Awakening Records, in 2009.
Maher Zain is the best singer of all time. His voice is absolutely AMAZING and he has a very pure and true heart. He uses his songs to speak to the Muslim community and also help non-Muslims understand what Islam is about. He is a great inspiration and has written many songs to help support oppressed people in Palestine, Syria, Burma etc. He has also written songs in many different languages so everyone can understand: English, Arabic, Malay, Indonesian, French, Turkish. He's also a great muslim and is always reminding his fans about Allah, the prophet (pbuh), to read Surah Kahf on Friday etc. He dreams to be able to sing his song 'Mawlaya' to the prophet in paradise, be able to see the beautiful Earth that Allah has created from space and to memorise the holy Qur'an. His songs try to unite all the Muslims and spread a message to the world. He is so AMAZING and TALENTED that I could keep talking about him forever!...
Maher zain is the best singer ever!
He sings true from his heart! Maher Zain provides and shows you the correct way of Allah! MashAllah Maher Zain! I really appreciate all his work! His heart is always on the way of Allah! He thanks Allah, he is real, I never heard him gossiping about other islamic singers! He tries to provide us with a song in all languaged he can, Arabic, English, Indonesian... A very talented! God bless you, Maher Zain!
Maher zain is the best of all singers. His story of how he came into Islamic singing is very inspiring. Maher Zain worked with Red-one who are the producers of Akon and many Others. He loved the music but not the ways it was used so he wanted to use in Islamic way... And Allah showed him the way... I pray that he will be successful in his upcoming music
Maher Zain is actually a really good singer, and the great thing is that he has vocals and music. I think he puts music so non-Muslims can listen to it and maybe insh'Allah, the non-Muslims will convert to Islam. Ah, that'd be great. So definitely Maher Zain, his words are so true, persuading and make sense. Maher Zain's the bomb, mash'Allah. God bless him!
3
Mohammad Rafi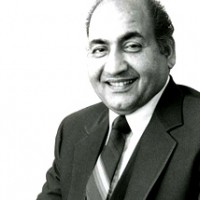 Mohammed Rafi was an Indian playback singer and one of the most popular singers of the Hindi film industry.
Mohammad Rafi is a legend. One of the best singers of all time. His music is admired by fans all over the world, he is truly a great singer indeed
Atif aslam is good but mohammad rafi is a legend...
Rafi is the greatest singer of all times. He is unparallel singer.
Atif Aslam is nothing in front of Muhammad RAfi
Muhammad RAfi is the best singer of all time
4
Zayn Malik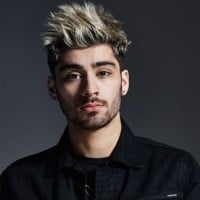 Zain Javadd Malik, born on 12 January 1993, who records mononymously as ZAYN, is a British singer and songwriter. Born and raised in Bradford, ZAYN aspired to pursue a career in music from a young age leading him to audition as a solo artist for the British reality television music competition The X Factor in 2010. After he split from the boyband One Direction in 2015, ZAYN release his chart bursting album MIND OF MINE with leading single and hit PILLOWTALK officially reaching NO. 1 in both the United States and the United Kingdom. PILLOWTALK also debuted NO. 1 in over 70+countries world wide.
It's doesn't matter someone is Pakistani or Indian or whatever... only matter how's his nature is! I'm not like those like who said I love you Zayn... I'm like those who say I love his voice... you're going good zayn...and listen billions of fans are waiting for you in india... please come on...come to India...who will know how many fans are in india...thanks#Anisha...
Even though the youngster has left the biggest band in the world (OneDirection) he has shown the world how proud he is as a Muslim. He is the kindest most genuine human being I have ever heard about. As a 1D fan k believe he left the group for a 'normal' life. Allah has given him everything he wanted and he is living his life at the moment the way he wants to. Good luck Zayn we love you. X
No matter what zayn do, wear etc but he is muslim and always let hope he does not forget ALLAH. Even though he has tattoos or white girlfriend who cares I bet other muslim are like zayn. I am proud of him.
Zayn is a powerful Muslim key figure for young Muslims, especially nowadays with terrorisms and radicalisations going on. Since he's a huge global star, he's a role model to lots of Muslims teens.
5
Harris J
He gets Millions of views on his singles. His songs have great and meaningful messages in them. He is my favourite singer and always will be. He travels around the world and helps as many people as he can. He's really inspirational. He has our back just like we've got his. He has made me closer to my religion in many ways. He loves everyone. He's kind-hearted. Most of his non- Muslim friends have converted into Islam. He's an amazing person and will always stay like that! I'm so glad I heard about him!
Harris j is really a person every one of us should know this. No one is perfect and we believe on that, but Harris is one of the best people in the world, he's changing my life in every day with his songs or even when I see his daily life and how are his relations with others. I see on him a good person and model of success. Words never can express how he effects in my personality and if I can give him something I would give him all my respect and love. Thanks God that we have you Harris.
Not only is he humble about his success but he is also grateful for where he is today. He appreciates the love he gets everyday and Mash-Allah has a beautiful voice that can touch anyone's heart. Harris has a strong passion for his career and tries his best, as all of us muslims, to be best at his Islamic faith. He agrees he makes mistakes, but owns up and learns from them. Harris J isn't perfect, but he does deserve to be in the top 10. Thank You.
He is a great singer that looks forward to making the world a better place... He never tries to hide his true self... He is a great inspiration that defends his religion, spreads peace and tries hard to support people around him... He loves who he is and tries to bring out the best in everyone... Words can't explain how amazing you are Harris... You are simply Amazing... May Allah bless, protect and guide you always in your endeavours... More more success to come your way Inshallah... Please, never change from being who you are because you've got lots and lots of people who love you and will always and forever be here for you and support you... Love Ya! Amazing Ris-Ris J
6
A R Rahman
He' s not at all an Islamic singer As he Obcessed only with Shirk named Cinema!
He has awesome voice. I really enjoy his musics.
He is great singer
7
Imran Khan
His Songs are beast
His songs aren't always Islamic but I still love him and his songs
8
Akon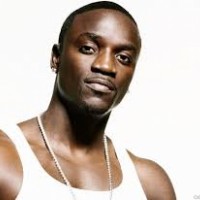 Aliaume Damala Badara Akon Thiam, better known as Akon, is an American-Senegalese singer, rapper, songwriter, businessman, record producer and actor.
I don't think akon is real muslim Because what he do rejected by Islam, such as dancing with the naked girls and the Islam of the Foundation denies singing
Though his songs are not Islamic, he sings better than those on top
9
Yusuf Islam (Cat Stevens)
Allah is great. Allah has guided Cat Stevens to Islam. All praise to Allah. Allah may forgives us all.
One of the best if not "The Best" out there and because of him I found my way in Islam thanks to him and Allah (A.W.J) of course
His songs is very inspiring and the way he play the guitar is very amazing. hats off!
10 Abida Parveen
The Contenders
11
Hamza Robertson
He is a great Muslim British singer as well.
Listen to "O Allah" & "This man" to know him..
Just for sami
12
Atif Aslam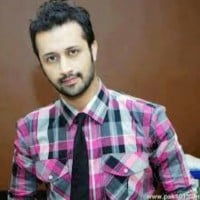 Muhammad Atif Aslam is a Pakistani singer and film actor. His movie debut was the 2011 social drama Bol.
Atif Aslam is a perfect singer. He is talented, smart and kind hearted. He is not only a pop & rock star but also an amazing Islamic singing sensation. His most beautiful song "Tajdar-e-haram" is the greatest song of Coke Studio. His heartwarming voice makes me fall in love with music. "Kuch is tarah" is my most favourite song. He is my music icon. love from Bangladesh ♥
He is the best singer of the whole universe. Who said that he is nothing in front of Mohammad Rafi, actually all the singers are nothing in front of him.
Atif Aslam is the best singer in the world. I love him from my heart. I think it is enough for loving anyone. Thanks to all.
Atif Aslam belongs to a Sufi family.. So his voice is also be awwsome... He sings by heart.. He sings songs on True love... So when any True lover listen his songs he cried...
13
Zain Bhikha
Zain bhikha has the best voice amongst the Muslims singers whose look like to this of Michael jackson.
Amazing! I got to meet him in person and I actually have a picture of me with him.
His Islamic words of songs inspire us to do good works & become like him.
He is absolutely amazing!
14
Ahmad Hussain
One of those singers that performs from the heart, you instantly fall in love with his voice. Love all his songs, especially My Beloved and ya Taiba.
Cool & handsome
Ahmad hussain is not only a singer but a perfect inspiration. Moreover his motivating words are enough to change hearts...mashallah☺
Voice really amazing...and his nasheed are really introspective mashallah
15
Yuna
"I am 11 years old and I think she is an amazing singer, she follows Islamic laws and is very modest. She doesn't swear or use any bad language in her songs so I think that if you want to sing you should try to become like Yuna.
She is really talented! She should be higher
She sang a song with owl city (adam young) titled shine your way
Makes malaysia proud!
She is an amazing singer she inspiers other muslim women to follow here dreams and they can do anything" she follows the rules of islam and is patient of her music and how it sounds. A lot of her songs are about life
I love her very much! I had talked to her twice when she came to our school and she's so nice! Her mother is my teacher haha
16
Opick
Opick is one of Indonesian muslim singer, and the lyrics in his song is full with deep meaning in remembering Allah. ALhamdulillah.
I also see about his his life story...
Most of his songs make me cry in the remembrance of Allah. Subhanallah
So amazing singer
17
Mirza Moazzam Baig
Moazzam Baig (Hindi:, Born Mirza Moazzam Baig; 15 November 1991) is a Indian pop singer. He was born in Ahmedabad, Gujarat, India.

Moazzam Baig is an Indian singer who started his career, singing pop songs with the Prince (band). He is known for his soft romantic voice. He has was Born in Ahmadabad.
Moazzam is top and sexy singer...
Your songs are nice
18 Lucky Ali
19
Lupe Fiasco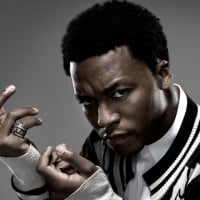 Wasalu Muhammad Jaco (born February 16, 1982), better known by his stage name Lupe Fiasco, is an American rapper, record producer, and entrepreneur. He rose to fame in 2006 following the success of his debut album, Lupe Fiasco's Food & Liquor. He also performs as the frontman of rock band Japanese Cartoon under his real name. As an entrepreneur, Fiasco is the chief executive officer of 1st & 15th Entertainment.
He is the just the closest to a real Muslim musician; in America at least.
I don't know how he's not number one.
He is a pretty good singer and has a few songs relating to Islam. Sadly his songs that do relate to Islam are mostly unheard of :(
20 Pathan Rahat Khan
21
Gohar Mumtaz
Gohar's voice is sexy
22
Pathan Afzal Khan
Afzal Khan is a Muslim Singer. His a Moazzam Baig's Brother His Top Sing Song on Duet Songs Moazzam with Afzal.
23
Michael Jackson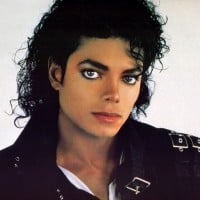 Michael Jackson (Michael Joseph Jackson; August 29, 1958 – June 25, 2009) was an American singer, dancer, and songwriter. He passed away from cardiac arrest caused by a propofol and benzodiazepine overdose on June 25, 2009. He donated (at least) a remarkable 500,000,000 dollars to charity. Michael is also known as The King of Pop (a title given to him by Elizabeth Taylor) or under the initials MJ. Dubbed the King of Pop, he is regarded as one of the most significant cultural figures of the 20th century. ...read more.
Michael Jackson is a Muslim . I really believe that . He is a Muslim legend
He is a Muslim. And he died as a Muslim.
NOT Muslim so why is he on this list he is a great singer and a good voice and by the way he's dead
He isn't muslim
24 Pathan Nusrat Khan
25
Bilal Saeed
The best pakistani singer ever
He is so handsome and cool
His voice and all songs are awesome
You are so intelligent
You are vest singer
PSearch List