Top 10 Best Post Grunge Bands
The Top Ten
1
Foo Fighters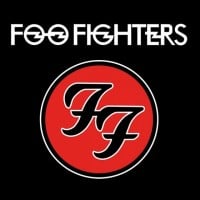 Foo Fighters are an American alternative rock band, formed in Seattle in 1994. The band was founded by Nirvana drummer Dave Grohl after the death of Kurt Cobain and the dissolution of his previous band. The band consists of Dave Grohl (lead vocalist, rhythm guitar, main songwriter), Pat Smear (rhythm ...read more.
Breaking Benjamin is a great band, I'll say that much, but Foo Fighters take the cake for best post-grunge band by a longshot. When Dave came off the Nirvana scene and headed to his own solo project, it was life-changing and revolutionary. He didn't realize he created a band with soon to be anthems such as Everlong, Monkey Wrench, Best of You, and Learn to Fly. Theyve countlessly sold millions of outstanding records, have amazing shows, great music, hell, theyve sold out Wembley for Christ's sake! A damn good band, 20 years strong, and still kickin' serious ass and taking names today!
Love this band from some of their more alternative heavier songs like Everlong and other stuff from colour and shape to radio friendly kick ass rock songs like the pretender and learn to fly, to ballads like best of you and all the way up to their latest album Concrete and Gold!
Dave grohl, former drummer for Nirvana (best grunge band of all time) formal Singer for Foo fighters, a post grunge band. enough said. Dave ghrol wrote a lot of his songs when he was in Nirvana. He just never mentioned them since he obviously knew he couldn't compete with Kurt cobains musical genius. Nevertheless Foo fighters are the best post grunge band ever. Nirvana is the best band ever.
While looking at this list I saw someone said Nickelback should be number one. I don't know you and I definitely don't want to know you. Back to Foo Fighters, they are by far the best "post grunge" band to exist. Dave Grohl is definitely a very creative person when it comes to songs and music videos
2
Breaking Benjamin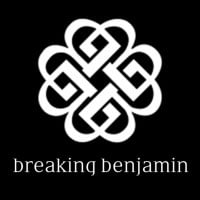 Breaking Benjamin is a American post-grunge/alternative metal/rock band formed in 1998. The bands members all changed in the time between 2010 to 2014, with the exception of Ben Burnley (Vocals). The Ex-Members included Chad Szeliga (Drums), Aaron Fink (Guitar) and Mark Klepaspi (Bass). The band is one of the most well-known bands of its genre and is associated with its electronic sounds in their songs and overall technicality. After the release of their second album "We Are Not Alone", the band gained a lot success in Europe and Asia.
These guys have gotten me through a lot of tough times, they have made a great influence on my art and have been the subject of bonding between my girlfriend and I (we've been dating for one year and going to two years as I type this).

I just gotta say Breaking Benjamin is the one band that will always hold a special place in my hear.

Ben if you are reading this, thank you so much.
Definitely the greatest Post-Grunge in my opinion! Breaking Benjamin has a great array of Nu-Metal/Grunge songs such as "Water" and "Home", but also surprises their fans with mellow soft tunes such as "Forget It" and "Rain".
When I first heard the song "Breath" I instantly knew I was gonna like everything this band had and they didn't disappoint. I have every single album from We Are Not Alone to Ember and I most definitely plan to get Aurora.
I believe that there isn't a SINGLE song from these guys that I don't like. Love how everything melds together in every song, and I love how every song is never boring. A definite feast for the ears.
3
Three Days Grace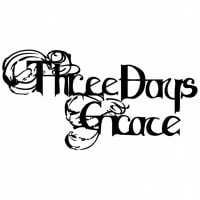 Three Days Grace is a Canadian post-grunge/alternative rock band formed in Norwood, Ontario in 1992 with a line-up consisting of guitarist and lead vocalist Adam Gontier, drummer and backing vocalist Neil Sanderson, and bassist Brad Walst. Their original name was Groundswell until they changed it to ...read more.
Everyone that has been going through a tough time in their lives needed Three Days Grace (with Adam), their songs are so touching and Adam Gontiers voice is fenomenal, not to forget that the instrumentalists are great as well. The lyrics are relatable for everyone at a certain point in life and are interpretable in numerous ways.
The REAL Three Days Grace (it's not the same without Adam) is the best band ever! The lyrics of their songs are touching your soul, the voice of Adam goes under your skin and... Wait, why are you still reading this? Go and listen to them, you won't regret it, trust me.
Their lyrics are very great to listen to and you can mostly combine it with your life experiences. Awesome band. Sound did change after Adam went to Saint Asonia, but it is still not bad. I can just recommend it! On other band that sounds like Tdg is "My darkest days" at least in my opinion. P.s. the new singer of three days grace was singing in my darkest days.
Come on, so far this is the only real post grunge band on this list. Foo Fighters is grunge not post grunge breaking Benjamin is more of a alt metal / hard rock type and seether is somewhat hard rock type
4
Seether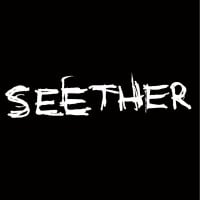 Seether are a South African post-grunge band founded in May 1999 in Pretoria, South Africa. The band originally performed under the name Saron Gas until 2002, when they adopted the Seether name.
Starting with Fragile and finishing with Si Vis Pacem Para Bellum. Each and every album created by Seether are the one you will like. They just don't have bad albums
Seether is lead by Shaun Morgan, who has one of the greatest voices I have ever heard. Too add to that, Seether can shine as a band in many different ways, be it the Heavy metal sound, or the Grunge sound, or the punk sound, or even, believe it or not, they have a few great acoustic songs. Take Broken for example. Also, for Grunge, Fine Again has risen to the top of many lists, while Like Suicide remains great with Metal, and Six Gun Quota is a nice Punk song, great change of pace for Seether.
Great band with consistency throughout their discography. Morgan is one of the most underrated writers of his generation and has an infectious way of combining heavy music with melodic hooks that no one else in the genre has seemed to capture.
This band deserves more recognition, and not just as a showy charade of nirvana. They do sound similar in certain aspects, but seether has got their own unique style and breath taking energy that only they possess, and you gotta respect that.
5
Shinedown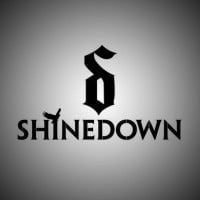 Shinedown is an American hard rock band from Jacksonville, Florida, formed in 2001 and founded by members Brent Smith, Brad Stewart, Jasin Todd, and Barry Kerch.
I've listened to every song on their 6 albums. To me, half their songs are hits that I love listening to over and over again, and the rest besides maybe 2 are all good songs that I thoroughly enjoy. Whenever I don't know what to listen to on a long car ride I just shuffle all of Shinedown's songs with no complaints. By far my favorite complete band.
Now don't get me wrong I love Seether and Three Days Grace but this band plays music better than any other not to mention they do great cover songs such as times like these and one.
THIS BAND REALLY ROCKS. It would be my third favourite band - after Three Days Grace and Breaking Benjamin - and then there comes Seether. But this band is really awesome, it's really worth listening to them. I wish the world could recognize them.
Shinedown are fantastic. They deserve the top 5 easily. Foo Fighters, Seether, Shinedown in my opinion
6
Puddle Of Mudd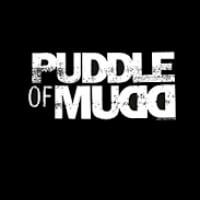 Puddle of Mudd is an American post-grunge band formed in 1991. To date, the band has sold over seven million albums and has had a string of No. 1 hits with their most famous hit being "Blurry".
This band is the worst of the butt-rock bands that have been plaguing rock. This band hasn't done one thing that's original, and most of their songs are mediocre at best. They're just another band trying to be Nirvana and failing at it miserably. In addition, the singer has lip-synced in some concerts. The band's music sucks and they aren't a good live act, so they shouldn't be at number five or even in this list.
Staind should at least take Puddle of Mudd's current list rank of 5th place right here, right now. As much of theirs songs are grandly popular, some are mostly characterized as less meaningful and just for rocky kicks and ones as the opposite only on the least occasions. As someone had said best, they're "mediocre at best'. I'll admit that I listened to most of their songs (I even have one of their albums too), but as much as some of the songs were good and enjoyable that you could experience different fuzzy emotions from them, their conventional themes blended in with their musical genres are old and bland. What's more, Wes Scantlin, the band's singer, is dragging a lot of attention to his crazy, controversy-worthy antics that spoil opportunities for his band to continue their way of living, making new music material, releasing new albums, touring around the country to sold-out shows and venues, and all the more enjoying the perks of their success more than enduring the throes of its ...more
More like Puddle of Dudd, Crud, Cudd, etc. If there are any others, type them in the comments. Now, let's vote up good bands up to this spot, please...
Should be in the top 2 there one of the most underrated bands around
7
Nickelback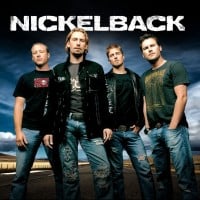 Nickelback is a Canadian post-grunge band formed in 1995 in Hanna, Alberta, Canada. The band is composed of guitarist and lead vocalist Chad Kroeger, guitarist, keyboardist and backing vocalist Ryan Peake, bassist Mike Kroeger, and drummer Daniel Adair.
Nickelback is good loser since their a Rock artist, can be hard and not very soft. If you say/think anything to me that is not good but like rude and jerky than you are a loser with no life since I did not started it. People can like stuff and no one mess with my Rock music. Rock music is the best music. No one mess with how I like my Rock music. People do not have to this though. I do not call them names/rude jerky stuff for it.
Are you kidding me with seether being at number 1?! I don't disagree that they are a good band but come on they got succes by copying nirvana, they didn't brought anything new to the table unlike nickelback who is a game changing band and it's for a reason they are the most succesful post grunge band ever!
I prefer shinedown over nickelback, and I wish that shinedown was on this list, but I think nickelback is right around where it should be on this list.
Nickelback is ass and a disgrace to the entire music industry. Any one who likes them should be banned from voicing opinions.
8
Silverchair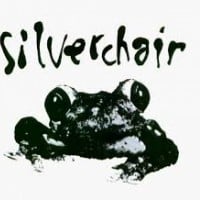 Silverchair were an Australian rock band, which formed in 1992 as Innocent Criminals in Merewether, Newcastle with the line-up of Ben Gillies on drums, Daniel Johns on vocals and guitars, and Chris Joannou on bass guitar.
Early work on their first two albums Frogstomp and Freak Show were really the only representatives of 'post-grunge' work. Their later work was more mature and has their own flair for the better. Even Daniel John's solo work has shed any and all remnants of his past and has become a force in Austraila that is beloved by many. Haters of their work can be stuck in the 90s nostalgia as long as they want - you still get 2 good albums.
I'm sorry but there is no way in HELL Nickelback is better than Silverchair. They made a masterpiece of an album at age 14. Their hit song "Tomorrow" had a demo version from when they were 12/13 years old. Freak Show and Neon Ballroom are complete works of art and Diorama is amazing. Young Modern showcases their HUGE style change and it is not very well liked but honestly, it can easily be appreciated when you can understand that they're older now and so is their music and it shows how much Daniel's health has improved. Best band ever.
Frogstomp is FAULTLESS, only criticised for their ages (14) and by people making comparisons because they are too lazy to listen to the music. Freak Show is the perfect follow up. Neon Ballroom showcases Daniel's vocal range, although most wouldn't call it rock or grunge, it is still a great album. Diorama is okay, not Silverchair at their finest, and no-one really counts Young Modern anyway.
Silverchair is a great band, from start to end. You just have to acknowledge that just as people grow up an evolve, so does their (musical) expressions. Everyone of their albums are great, from Frogstomp to Young Modern. Daniel Johns is a great music genius and even now that his solo project is light years apart from that grunge sound, is still great music.
9
Alter Bridge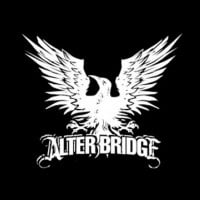 Alter Bridge is an American hard rock/alternative metal band from Orlando, Florida, formed in 2004. The band consists of lead vocalist and guitarist Myles Kennedy, lead guitarist and backing vocalist Mark Tremonti, bassist Brian Marshall, and drummer Scott Phillips.
All those who are not voting them are fools. They have one of the best vocalists and this gen's greatest guitarist in the world! Listen to any of their song
I'm not really sure if Alter Bridge is Rock, Metal or Post Grunge. All I know is it's the best band there is
I absolutely love this band, but isn't it more hard rock than post-grunge?
Mark Tremonti and Miles Kennedy are a fantastic combo.
10
Chevelle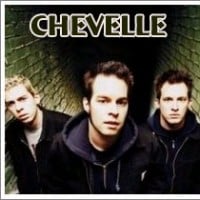 Chevelle is an American alternative metal band that formed in 1995 in the Chicago suburb of Grayslake, Illinois. The band was originally composed of brothers: Pete Loeffler, Sam Loeffler and Joe Loeffler.
Better than nearly all of the bands on this list. This band has some meaningful songs with a variety of melodys. Their songs don't sound all the same. They somehow manage to be fresh to your ear without changing the sound drastically. And theyve been consistent to their music and fans. I reccomend everyone to take a listen you'll be addicted within a couple of minutes. Should be in top three in my opinion.
Meaningful songs and an untouchable aggression pours out from this band. They need to be higher.
Best post grunge ever
Better than most post grunge bands- if you'd call them post grunge
The Contenders
11
Bush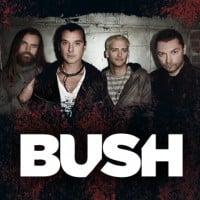 Bush are a British post-grunge/alternative rock band formed in London, England in 1992. The band found their immediate success with the release of their debut album Sixteen Stone in 1994, which is certified 6× multi-platinum by the RIAA.
What is our fanbase doing down here?
Seriously, this is as grunge as post-grunge can be. I have but one word for this band: "Glorious"
Bush is the band that shaped Post-Grunge so they should be ranked higher.
I think it's appalling that Nickelback is ahead of this band.
Bush is amazing, definitely should be at least number four.
12
Staind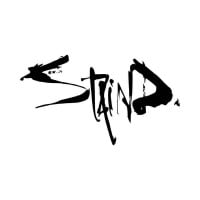 Staind was a post-grunge/alternative metal band formed in Springfield, Massachusetts in 1995.

Staind is Aaron Lewis (vocalist and guitarist), Jon Wysocki (drummer, left in 2011), Johnny April (bassist), and Mike Mushok (guitarist). After Jon's departure Sal Giancarelli filled in as drummer until the band's hiatus in 2012.

Staind's early sound was predominantly nu metal, then they verged into softer territory with passing albums, becoming more post-grunge in sound.

Many of Staind's song deal with depression, substance abuse, death, and similar subjects. The band has enjoyed modest success off of such songs. ...read more.
Why is Nickelback on number 2? All of these bands suck apart from Staind, Foo Fighters, Bush and them crooked vultures. Aaron Lewis is a talented person and has not just inspired from the legendary pearl jam, he also plays country music unlike Chad Kroeger who looks like a goat and thinks that stuff is either too old for him or is not mainstream enough.
Staind is the only band I know that can do heavy metal, and you cans still understand them. Aaron Lewis has a very beautiful unique voice. But the guy from breaking Benjamin sounds the same as many other post grudge and alternative bands
Staind should be number one post gruge band ever. They have the best lyrics in my opinion. And not only did Aaron Lewis sing rock, but he also sings country amazingly well. He's the man, they're the band!
Breaking Benjamin and Three Days Grace aren't even post-grunge. Staind should have the title as best of post-grunge.
13
Creed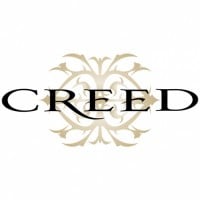 Creed was an American post-grunge band, formed in 1993 in Tallahassee, Florida. The band's best-known line-up consisted of lead vocalist Scott Stapp, guitarist and vocalist Mark Tremonti, bassist Brian Marshall, and drummer Scott Phillips.
The Sales, popularity, and emotional balladry-quality of this band are unmatched even to 3 doors down. The lyrics and musical quality of this band are more than enough to supersede staind, nickelback, and puddle of mudd, however Nickelback is still a better band in terms of success and popularity, especially songs that are almost not post-grunge like Rockstar and This Afternoon. There's something about Creed and its resemblence to Eddie Vedder(slightly) vocally, and musically from the doors and Led Zeppilin. Although success was short-term for them, they deserve to at least be #8.
My Own Prison invented polar grunge, human clay was one of the greatest rock albums of all time, weathered sold almost a million copies in the first 7 days of release, 22nd-fastest selling album of all time in the United States. Also, "Higher" was on the billboard 100 for a whopping year and a month.
What is this, this is the post grunge band of all post grunge bands they were here first right after Nirvana, it was them and Collective Soul. Higher and With Arms Wide Open are ICONIC they should be the no. 1 spot for sure half of these bands aren't even post grunge bands, educate yourselves
Great band no matter what some people say. Human Clay is one of the best rock albums ever made. And they are NOT a Christian band. Scott stapp only uses his strict religious upbringing as metaphors.
14
Candlebox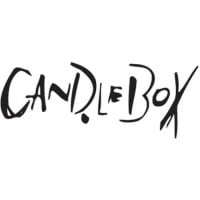 Candlebox's first album alone beats all the other bands on this list, I however consider Candlebox grunge, they came out of Seattle and released their first album (self-titled) in 1993, not even a full year after the release of Stone Temple Pilots' Core and Alice in Chains' Dirt.
Practically invented Post-Grunge, until Alanis Morrissette and Creed came along. "Far behind" is good enough to make them at least #15.
Still active in 2020s. Early 90s stuff was gold.
15
Live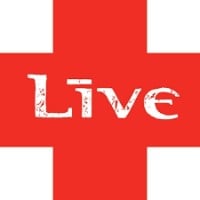 Live is an American alternative rock band from York, Pennsylvania, composed of Chad Taylor, Patrick Dahlheimer, Chad Gracey, and Chris Shinn. Live's original lead singer Ed Kowalczyk left the band in November 2009, but returned in December 2016.
Throwing Copper is a great album but the rest isn't very good.
16
Audioslave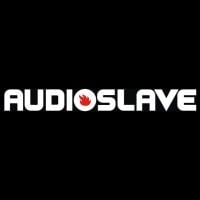 Audioslave was an American rock supergroup formed in Los Angeles, California, in 2001 and disbanded in 2007. The four-piece band consisted of then-former Soundgarden lead singer/rhythm guitarist Chris Cornell, and then-former Rage Against the Machine members Tom Morello, Tim Commerford, and Brad Wilk. ...read more.
Easily one of the Best Post-Grunge bands of all time. Chris Cornell's vocals are unchallenged to even Foo Fighter's Dave Grohl. Deserves #1, with Foo Fighters #2.
How are they 33?! They deserve better than that
What!? Number 40th? This is an outrage
17
Fuel
They have consistently churned out some of the best post grunge albums since they first hit the scene. The deep cuts on every album could be singles. Listen to These Things and tell me that isn't a great song... or Bittersweet, Sunburn, or Mary Pretends before judging them solely off of Shimmer, Falls on Me and of course Hemmorage which are all great songs as well. They also have some good heavier songs, such as Untitled, Empty Spaces, Last Time, Jesus or a Gun. Definelty seem to have a strong Stone Temple Pilots influence in my opinion.
You only have to know Sunburn, Something Like Human and Natural Selection to know that this band deserves a spot in the top 10. Their other stuff is quite forgettable, but they only need 3 albums to put themselves on the map! Great band. They know how to make a single and still make some great hidden gems.
Wow, shame they are ranked so low. Sunburn and Something like Human were great full albums, not just the hit singles. And agree, they were a really great live band as well. Lead vocals are powerful.
In my opinion better than most of the other on this list.
18
Collective Soul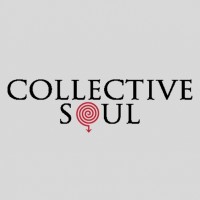 Collective Soul is an American rock band originally from Stockbridge, Georgia. Now based in Atlanta, the group consists of lead vocalist Ed Roland, rhythm guitarist Dean Roland, bassist Will Turpin, drummer Johnny Rabb and lead guitarist Jesse Triplett.
Collective Soul deserves to be a lot higher on this list. Their ability to successfully vary dynamics, true ballads to hard rock, and to expand beyond basic post-grunge sounds is very underappreciated whenever great bands of the 90s are reckoned, and they've kept making music since. Foo Fighters may have maintained commercial success, but musically I've always been a bigger fan of CS.
Like literally "gotta let your light shinedown" is the best line I've ever heard in music. The music's meshing with lyrics is amazing. #16 deserving.
This band is amazing! The Workd I Know is a very heartfelt song while shine is a great grunge track!
19
3 Doors Down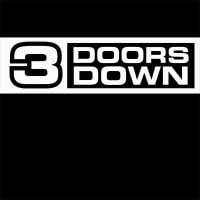 3 Doors Down is an American post-grunge band from Escatawpa, Mississippi that formed in 1996. The band originally consisted of Brad Arnold (vocals/drums), Todd Harrell (bass guitar) and Matt Roberts (guitar). They were soon joined by guitarist Chris Henderson, and later by drummer Richard Liles.
They have the musical talent of nickelback if not more and Brad is a better singer than Kroger Also 3 doors down has better lyrical content than nickelback and have a more clean cut, distinguished sound to them. Listen to songs like not my time, when I'm gone, here without you, etc and you'll hear the difference.
Highly under estimated band, mostly known for their hit Kyptonite, but nobody knows about the other good songs like Time of My Life and When I'm Gone.
Very good lyrics. Their lyrics have feeling and they deserve a bit higher place.
Best writers on the list. 3 Doors Down has the best lyrics of this list.
20
Godsmack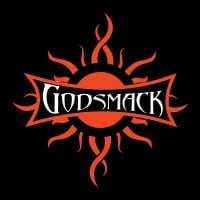 Godsmack is an American alternative metal/hard rock band from Lawrence, Massachusetts, formed in 1995. The band is composed of founder, frontman and songwriter Sully Erna, guitarist Tony Rombola, bassist Robbie Merrill, and drummer Shannon Larkin.
Godsmack should be number one - hands down. They cut their teeth on the greats of grunge and IMPROVED it, making it their own. Erna is legit! Even his solo albums blow this list away!
Bad name, bad lyrics, singer sounds like a wannabe-James Hetfield loser. Is this even post-grunge?
Not only do these guys suck, but they're not even post-grunge.
I don't understand people. One of the main reasons people didn't like them is people thought they were a rip off AIC, which in fact is hands down the best grunge band ever, but now everones questioning if they're postgrunge? Makes sense. And by the way heitfield blows anyway, he's a money hungry d bag
21
Toadies
Don't know the band well, but Possum Kingdom is a great song, so I'll vote for the Toadies
22
Stone Sour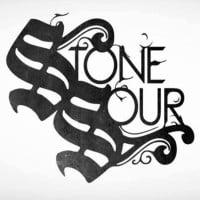 Stone Sour is an American rock band formed in Des Moines, Iowa in 1992, performing for five years, before disbanding in 1997. They reunited in 2000 and since 2006, the group has consisted of Corey Taylor, Josh Rand and Roy Mayorga.
They need to be higher
23
Skillet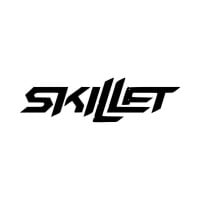 Skillet is an American Christian rock band formed in Memphis, Tennessee in 1996 and based in the United States.
24 Them Cooked Vultures
25
Theory of a Deadman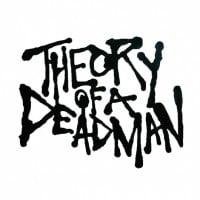 Theory of a Deadman is a Canadian post-grunge band. Formed in 2001, the band is currently signed to Roadrunner Records as well as 604 Records. They were discovered by Nickelback lead singer Chad Kroeger.
Much better than position on this list.
I really love this band!
The best band ever
PSearch List