Top 10 Best Reggaeton Artists of All Time
The Top Ten
1
Daddy Yankee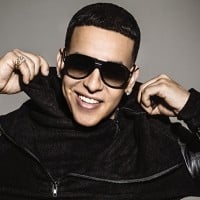 Ramón Luis Ayala Rodríguez, known by his stage name Daddy Yankee, is a Puerto Rican singer, songwriter, actor and record producer.
The Real King... anyone who swears anyone is better then him needs to read the music profile again. When anyone can do what he did for reggaeton. These new artist need to respect the people who paved the way cause without them there would be no reggaeton
Daddy Yankee has always been the best reggaeton artist, and he keeps getting better and better. I'm not only saying this because I'm a huge fan, but because as a huge fan throughout the years he gets better! Love my Yankee!
Probably one of the greatest reggaeton singers of our time and definitely my favorite singer ever. I hope Daddy Yankee continues to inspire us with his music for years to come.
Daddy Yankee is the King of reggaeton. When you listen his songs you feels it, even when you don't understand it. His style and music are loveable. He got the best lines in every songs.
2
Don Omar
Don Omar is the best singer ever! He introduces non-hispanics to reggaeton! He is the reason why I love reggaeton. I'm Puerto Rican and I'm glad he is an artist because he brings Puerto Rico to the next level which is why I'm glad to be Puerto Rican. His music inspires me and my friends. After I showed my friends one of his songs, my friends took Spanish.
He is lovely... I really love him. He's just the best singer everr. He's the reason why I love reggaeton so much.. He's perfect. Don Omar makes a amazing song. He was, he is and he will be the best singer in the world.
Don Omar brings real singing to Reggaeton and he is able to spit rap lyrics at the drop of a dime... All around top performer and not too bad on the eyes either... El Rey!
Great multicultural mixes, which he brings in the flow and feel of carnaval. The music of Don Omar is truly deep rooted in the hart of Latin culture. Always amazing to hear.
3
Wisin
Neither Wisin or Yandel should be on the top ten list individually. Their like combining Transformers, individually they're ok but together they're amazing. Definitely worthy of a top five TOGETHER!
Awesome
I love them! Their lyrics are good and I just love how they work with aventuran and other great artists out there! They're so cute too! Don't y'all think?!
The Best duo!...their still huge even to this day. they went from selling and making hits as a duo and then they made hits alone
One half of the duo Wisin & Yandel, great lyrics, and great style.
4 R.K.M & Ken-Y
5 Alexis Y Fido
6
Tito El Bambino
He should be one of the tops, he's classics where the best.
7
Zion & Lennox
They're the goat PERIOD,zion brings it every time on the hooks and lennox is a straight savage on the verses!
8 Jowell & Randy
9
Arcangel
This guy has an amazing voice and has a great talent I think he should make more music. He needs to show the world what he is made of. His talents should be opened up to the world so everyone can see that he has an amazing voice.
Arcangel has a little something different from most reggaetoneros; he is clever and suave in his lyrics, sexy in his delivery, and he has a spunky personality that comes through all of his songs in a great way.
Great voice and has a different flow from other artists. Unique delivery unique artist.
This game is about vocals lyrics, and originality, and this man posses all of them.
10
J Balvin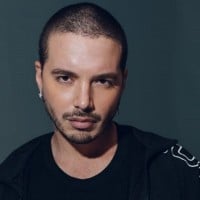 J Balvin is the best singer and artist!
J balvin deserves the number 1 spot.
I do not know any other artist like J Balvin. He drops and collabs in new albums or songs almost weekly.

He does not sleep to give his fans the best music he can possibly delivers.
Sings perfect in live concerts and gives a great show for his fans. Love you Balvin! #TeamBalvin #LaFamilia #TheBuisnessMan ♥️
J Balvin is #1. Just look at Mine gente it is one of the most famous reggaeton song of all time.
Has more followers on Instagram than anyone on this list!
J balvin is a legend.. he is a top class singer with a good voice and lyrics he should be in top 5
The Contenders
11
Angel & Khriz
Their music is fun to listen to and gets my body movin! I'm waitin on their upcoming work
This due got great funky fresh flow in their music love listening to them
12
Hector El Father
One of the founding fathers of reggaeton by simply bringing reggae into the lively Hispanic music to which we know today as reggaeton. Bob Marley was one of his influences by the way. ¡Mami!
In the generation when reggaeton was reggaeton.
El father, the best
One of my favorites
13
Nicky Jam
I think Nicky jam is one of the biggest legends in reggaeton music. Nicky jam should be in first place for reggaeton artists or at least top three. Nicky jam is a legend. NJ if you see this go to Google and search musify game and then type in your name in search in the game Melissa in first place is me. That proves to you I'm your biggest fan.

Hasta el amanecer and el amante are my favs songs. I was at the concert in toronto in 2022. I was not first row or stage area but I had the best in the house because I could see without looking screen and even though I was not front row that does not mean I am not your biggest because I still there to support you and fun and have the best time of my life. It was the best time of my life. I am also special needs and when I am upset or having a rough time or day your music helps calm down it's hearing and seeing your voice that helps me the most. Please make make my biggest Dream come true which is getting to met you in person and I have ...more
Should be top 3 to be honest. He deserves it and his music speaks for it self ain't no denying it!
Nicky jam come back very strong his music is great!
I am not in to reggaeton but I like the show...
14
Farruko
The best reggaeton artist, it's the artist of the moment. The best reggaeton artist of 2012 & 2013.
Artist of the new generation.
Love his music and voice
15
Yandel
One half of the duo Wisin & Yandel, great vocals, and great style.
Great artist with great vocals. Only downfall is that he uses autotuning.
Love his style of music
16
Zion
A super veteran, vocals like no other, and a hit maker.
Is to Reggaeton what, Jordan is to basketball.
17
Maluma
Bro, this guy is honestly amazing! When I hear him in the radio, I automatically know it is him because he is unique
Reggaeton from Medellin Colombia, this city after Puerto Rico is the place where reggaton is most produced.
Maluma is the best singer for me! Do you think so? He is hot and he has a great voice
Has great songs.
18
Tego Calderon
Tego Calderon definitely deserves to be #1. As big as he got, he always kept it 100% true. He can do shows anywhere and it'll sell out. On to of just being a artists, he's also an actor. Even when he turned independent, he still gets hits everywhere. Did I mention that he dropped a mixtape that got nominated a Latin Grammy for best Urban album! He's the only dude that has dropped a mixtape to get nominated for a Grammy or Latin Grammy.
Actually Daddy Yankee is the best, no doubt about it! But my vote goes to Tego Calderon because I he's to low in this list! Tego is after Daddy Yankee and Don Omar absolutly the best reggaeton artist. Unique in this genre and has an self made great style, while other artists are copying each other. I love Tego Calderon!
Tego Calderon is the reggaeton artists that has put on the most, keeps it real, and makes great music. He isn't a regular poser. He tells you true story and shows love to where he comes from. A real legend with no doubt.
Tego deserves that #1! He a legend he speaks the truth and open doors to USA
19
Anuel AA
Anuel is one of the best ones out there. He has learned a lot in his life and he is actually considered as a pioneer of the Latin trap movement. He is like a legend and I'm happy to support him and his great voice/talent. So HATERS BACK OFF.
My third favorite artist
Best rapper alive
Not a good voice
20
De La Ghetto
If him and Arcangel were still a duo, they would probably be the kings of Reggaeton. This guy is so versatile, the most complete singer/rapper in the Reggaeton industry. He could go from Reggaeton to R&B in a instant.
This guy is very versatile, the most versatile singer in the game right now.
De La Ghetto should be higher up on this list!
A young talented artist, with his diferent styles, and song titiles.
21
Plan B
The best of combination voices singers!
Their album "Love and Sex" changed the direction of reggaeton forever, making it a slower, sensual, smooth rhythm that can be heard anywhere #Candy #FanaticaSensual
Love listening to them!
Best in d planet
22
Ken-Y
Ken-Y is my favorite artist... I relate to many of his songs, he has got a great voice and he is simply amazing, all his songs become hits and he sure gets a lot of girls... I would like to meet him...
Chose him because RKM & Ken-Y are my favorite duo. They sing more then just sex, they actually sing about love and relationships that I can relate to.
Began as a youngster, great vocals, and everything he drops is a hit.
23
Nengo Flow
This guy is a real gangsta, he makes the most cool rap and rhymes and reggaeton ever! RealG4life! The real order should be:
1) Daddy Yankee
2) Arcangel
1) Nengo Flow
Nengo to me just looks good to me honestly but I really love his music
Real g for life
24
Residente Calle 13
Best artist of them all. Not only are his songs lyrically above everyone else's on this list but they are fun too. He doesn't sing about cheating, money, sex and drugs but about life . He's on a list of his own.
A true artist who has turned urban music into an art. His lyrics are intelligent, revolutionary, and contemporary. No one writes like him and no one blends sounds and cultures as well as Residente.
He should be # 1, because he actually has amazing lyrics, better than most American rappers. Daddy Yankee and Don Omar are sellouts. # 1 residente # 2 tego calderon # 3 Arcangel #4 Neñgo flow # 5 Farruko
25
Ivy Queen
She is ones of one the best strong singer come from the low and she keep her toes in floor!
PSearch List