Top Ten Best Singer/Songwriters
The Top Ten
1
John Lennon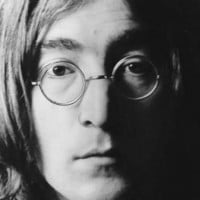 John Winston Ono Lennon, MBE (9 October 1940 - 8 December 1980) was an English singer and songwriter who rose to worldwide fame as a co-founder of the Beatles, the most commercially successful band in the history of popular music. He was assassinated by Mark David Chapman on December 8, 1980 at age 40. Lennon was characterised by the rebellious nature and acerbic wit in his music, writing and drawings, on film, and in interviews. His songwriting partnership with Paul McCartney remains the most successful in history.
Hey dude dd369 you don't know anything about song writing and a Lennon hater. What is the question, song writer. One song that kills Dylan... Imagine, It is sung all around the world. Dylan a genius don't make me laugh, it shows you are limited, you can't even spell genius. Song writing is not just lyrics. If Lennon wanted he could easy write like Dylan but he was to advanced and much more diverse. Dylan's songs didn't exactly touch people's inner self like Lennon's did. What did he do in the 80's, nothing, he is a joke, didn't know what faith to follow and kept chaining. Musically, lyrics, singing Lennon wins easy. Dylan's word play was predictable, Lennon's word play was much more clever. Dylan had to write a whole verse to make a point, Lennon could do this with few words, Lennon was a superior human being. You can back to me with anything you like and I promise you I will counteract it.
I often wonder people's knowledge on songwriting and what do they base their songwriting on. John Lennon is the greatest songwriter ever and wins by a country mile, no one comes close to him not even Dylan. He made the Beatles in to prophets and took them foreward. Maccartney's greatness shined through only when he was led. Every other songwriter were limited and predictable. Lennon was much more diverse and had more in his locker. I get so fed up hearing about Dylan being a songwriter, he was not, he used music to convey his poetry. He basically was a protest writer and became an icon with that movement. I don't understand why the music industry is obsessed with him. What else did he have... Nothing... He was envious of Lennon's Intellect and pulling power. Some of Dylan's songs lacked chorus and bridge. Hie version of Norwegian wood was a joke and his Christmas album was embarrassing. In the 80's he produced nothing. Lennon was more prolific and consistent with lyrics and melody. So ...more
You do have to count an artist's entire body of work, don't you? For that reason, Dylan does get props for the eighties unless you consider the Travelin' Wilburys insignificant. Oh, and he was inducted into the Rock and Roll Hall of Fame during the 80s. It's true he didn't seem to do a whole lot in the first part of the decade, but in a career as long as his, you're bound to have a dry spell or two. Lennon and Dylan were actually great friends and learned from each other, at least that's what I've always heard.
John lennon/paul mccartney wrote let it be, hey jude, revolution, yesterday, hello goodbye, come together, yellow submarine, strawberry fields forever, the long and winding road, paperback writer and almost all of the other beatles songs. How are they not 1 and 2?. After the beatles lennon wrote imagine, and mccartney wrote silly love songs. This list is horrible!
2
Bob Dylan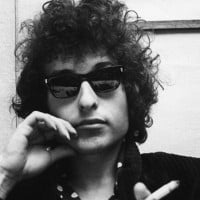 Bob Dylan is an American singer-songwriter, author, and artist who has been an influential figure in popular music and culture for more than five decades.
Why Bob Dylan?

Because there was no other artist that has performed this consistently over the course of over 50 years? I will generously ignore his "Reborn Period" in the 80s and even during that time he wrote "good mainstream music", it just wasn't anything extraordinary or interesting. The only two artists who rival his songwriting are obviously Lennon and McCartney. But neither of them performed this consistently. Lennon died too soon (Roll On John), but even he had a bad period and McCartney just wasn't the same after the Beatles breakup.

Because Dylan keeps reinventing himself over the years, moving from Pretest Folk singer to Rockstar, back to Folk, to Country, to Blues, to Gospel and then even to some kind of music style, just to release a Sinatra cover album and move to a more jazzy style? Yes, the Beatles music was more diverse and Dylan never touched the really freaky stuff (Looking at you I Am The Walrus), but the Beatles were just ...more
He completly changed popular music with his poetic lyrics. He opened up new doors for musicians and showed us we can write about subject matter. He also shifted a lot of the power away from music industry people to the artists themselves. He played his song to the same crowd, on the same day and at the same rally as the legendary martin luther king gave his "I have a dream speach". he has so many acheivements, so many more than any other musician. Get him up to number 1 right now! Also get lou reed and leonard cohen into the top 10 too. The names on this list are stupidly bad, taylor swift? She is an ugly spider lady. and kelly clarkson doesn't even write songs. god.
John Lennon over Dylan? Lennon was an embarrassing human being and I would argue, the worst beatle too. Paul and George were the heart and soul of that band. Incredibly overrated writer and author of that popular song "imagine" that pretty much just states "If you'd think like me, the world would be a better place" without evidence to sustain that point at all. As if non believers hadn't ever done wrong in our history... Just a rambling hippie.

That said, nothing comes close to Dylan. Maybe Cohen. But that's about it.
Hard to vote against Mr Dylan... It's just that both Lennon and McCartney were SO melodic AND introspective! Apples, Oranges and Bananas that somehow ALL influenced each other! Wish the had written something together... Hey maybe Paul and Bob WILL? Always thought Billy Joel's "She's Always A Woman To Me: sounded A LOT like a McCartney melody AND a BIT like a Dylan lyric... Ya think? God Bless all of these guys for making our lives sweeter!
3
Paul McCartney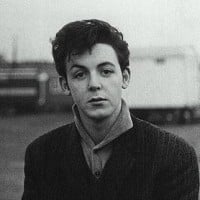 Sir James Paul McCartney (born 18 June 1942) is an English singer-songwriter, multi-instrumentalist, and composer. With John Lennon, George Harrison, and Ringo Starr, he gained worldwide fame with the rock band the Beatles, one of the most popular and influential groups in the history of pop and rock ...read more.
Paul is the greatest song writer of all time. Lennon and Dylan are trash in comparison. The only reason Dylan is listed as the best according to The Rolling Stones magazine is because he's a Jew Ney Yorker, just like writers at the rolling stone magazine. People praise Lennon's imagine. It's not even a great song. People say it's the best piano ballad of all time, McCartney is the king of piano ballads. He's written Hey Jude, Let it Be, The Long and Winding Road, and others. Compare McCartney songs to Dylan's and Lennon's. Paul's are better. Heck, Jimi Hendrix covered Dylan's All Along the Watchtower, and Hendrix's version is the only one most people know about.
I will give Dylan his due for being a great songwriter but McCartney has him beat really by your own admission he is the most successful songwriter in history. That should say it all. He wrote more great songs than Lennon and even on some of Lennon's best songs Paul co-wrote many of those. I could agree with McCartney as number 1 and it is a toss up between Lennon and Dylan for the second spot and I would give it to Lennon because of the fact both were great but Lennon wrote more hits.
While you could argue about the complexity of his lyrics in some of his songs (mainly his earlier ones), Paul McCartney intertwined his musicianship with his songwriting to a degree that not even John Lennon came close to. Every word in his songs seemed to make sense (in a musical sense). Its almost like the songs he wrote and the music that went with it were puzzle pieces, that perfectly fit together.
Wonderful Beatles songs, all by Lennon/McCartney. And my favorite, "Yesterday" was by superstar Paul McCartney. He asked to be given sole authorship, but the Corporation said "NO - The contract says all Beatles songs MUST be by Lennon/McCartney." Paulie says it only bothers him when he sees cheap or pirate publications where songs, even ones he himself wrote are attributed to "Lennon/Mc"! Sighh. SO, if the late lamented Lennon has reached No. 1 on this list, McCartney should be there also, tied for No. 1 or at least No. 2 - two of the greatest singer/songwriters of all time. Wish they stayed together and not had to have conflicts with the largest known Japanese Beatle...
...
...
Yoko Ono, that is. Don't mean she's fat. Go onwards into historic posterity,John and Paul - and Gorge and Ringo as well.
4
Josh Groban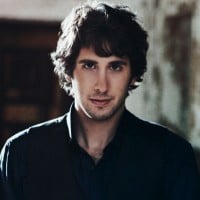 Joshua Winslow "Josh" Groban is an American singer, songwriter, actor, and record producer. His first four solo albums have been certified multi-platinum, and he was charted in 2007 as the number-one best selling artist in the United States, with over 22.3 million records.
Josh is great, but some voters misunderstand the list. They think it is "singer" OR "songwriter". As such, Josh belongs, because he is a better singer than almost anyone alive. However, he is not really known for his writing ability.
It's Dylan and then Springsteen. Case closed. Answer me this who the hell is Josh Groban? I can name 50 songs by each other artists on this list... can't name one by Josh Groban really I don't know who Josh Groban is
What is an otherwise really good top ten list is sullied by having Groban on it. He certainly can sing, but he's not a writer. Otherwise, it's one of the better top tens I've seen.
... Don't be silly! Josh Groban? Hey I'm glad you found an artist that inspires you BUT let's KEEP IT REAL! 1. Paul McCartney, 2. John Lennon, 3. Bob Dylan... EVERYONE ELSE is next! These guys ARE the reason for the rest! Thank god for Paul Simon, George Harrison, Carol King, Brian Wilson, James Taylor and Bruce Springsteen too! Also the IMPORTANT pioneers like: Woody Guthrie, Chuck Berry, Pete Seager and Little Richard AND BUDDY HOLLY!
5
Paul Simon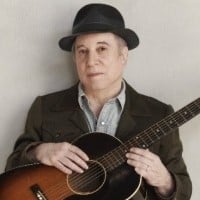 Paul Frederic Simon is an American musician, singer-songwriter and actor. Simon's fame, influence, and commercial success began as part of the duo Simon & Garfunkel, formed in 1964 with musical partner Art Garfunkel.
The quality of work produced by Simon has been outstanding for over 50 years, many of his songs having become timeless standards. His body of work now stands comparison with any of the world's great composers or poets throughout history. His lyrics are exceptional, poetic, moving and profound, and his melodies have shaped the development of popular music in the post 1960 world. His work consistently has something interesting to say about the human condition, and has at its heart a love for mankind.
Yes Paul Simon what a fine body of work as a solo artist, with Art Garfunkel and other great musicians. Bridge Over Troubled Water one of the greatest songs ever - right at the very top with Danny Boy! Because Art Garfunkel had the lead on Bridge Over Troubled Water I did not realise how great a singer Paul is until I saw him on YouTube with David Crosby and Graham Nash on stage together singing George Harrison's Here Comes The Sun - now that is as good as it gets! What a combo and beautiful guitar playing by Paul too. Been a fan since about 1975! Rock on!
Simon is genius. His lyrics are pure poetry, he writes with a sensibility most of people will never get! His melodies are incredibly perfect for the lyrics, and the chorus are always so rousing! His harmonies are deep and beautiful. And he had a lot of musical identities along his career and always sounded authentic. A man who really loves music!
For me, Paul Simon is the best, besides to the beatle John Lennon, obviously.
VERY, VERY, VERY WELL PUT! Love Paul Simon's VERY IMPORTANT body of work! Beautiful marriages of melody and lyric! Poignant subject matter throughout his wonderful carrier!
However he still needs to be ranked behind McCartney, Lennon and Dylan... I know it SUCKS... But the completion was fierce! Just look at these composers (including Simon)... AND they were ALL from the same ERA! What a magical period in popular song!
6
Michael Jackson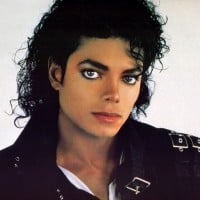 Michael Jackson (Michael Joseph Jackson; August 29, 1958 – June 25, 2009) was an American singer, dancer, and songwriter. He passed away from cardiac arrest caused by a propofol and benzodiazepine overdose on June 25, 2009. He donated (at least) a remarkable 500,000,000 dollars to charity. Michael is also known as The King of Pop (a title given to him by Elizabeth Taylor) or under the initials MJ. Dubbed the King of Pop, he is regarded as one of the most significant cultural figures of the 20th century. ...read more.
He did write most of his songs and if you say he didn't, then go do some research. Here are just some of the songs written by him entirely: Smooth Criminal, Beat It, Billie Jean, Earth Song, Will You Be There, Speechless, Don't Stop 'Til You Get Enough, Bad, The Way You Make Me Feel, Wanna Be Startin' Something, Workin' Day and Night, Morphine, I Just Can't Stop Loving You, Do You Know Where Your Children Are, Much Too Soon, Stranger in Moscow, D.S., Who Is It and Another Part of Me. He wrote 4 out of 9 songs on Thriller and 9 out of 11 songs on Bad. Not to mention, he co-wrote songs like: Black or White (only the rap part wasn't written by him), Remember the Time, Ghosts, Unbreakable, You Rock My World, Hollywood Tonight, Xscape, Love Never Felt So Good, Keep the Faith, Is It Scary, Scream, Tabloid Junkie, Break of Dawn, Whatever Happens, Dangerous and Blood on the Dance Floor. Sure, he has hit songs that weren't written by him, such as: You Are Not Alone, Thriller and Man in the ...more
There's no other option except putting this genius of a guy into the top 3. Michael Jackson is was and will be the greatest pop artist, and not only that, he was just an epic and full of quality songwriter. Listen to Earth Song, Heal the world, man in the mirror, billie jean. Such devil masterpieces.
Michael was a GREAT songwriting talent... BUT not quite "up there" with: McCartney, Lennon, Dylan, Paul Simon and Stevie Wonder. Almost made it... But his amazing performances DID have a tendency to make SOME of his songs appear to be a bit better than, as compositions, they really were.
How the heck can anyone say Bob Dylan is a better singer/songwriter than The King Of Pop, yeah sure he got his number 1 song on the Rolling Stone Magazine 500 best songs because they have the same name,and Billie Jean Is in 58th?! It is a masterpiece for any genre of music, I like Bob Dylan,but he is nothing compared to MJ,Paul and John from the Beatles may be better than Michael, but not Dylan
7
Freddie Mercury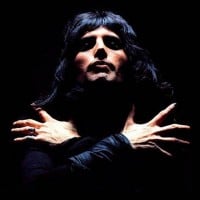 Freddie Mercury (born Farrokh Bulsara, 5th September 1946 - 24th November 1991) was a Zanzibari-born British singer of Indian descent, songwriter and record producer, known as the lead vocalist and songwriter of the British rock band Queen. He also became known for his flamboyant stage persona and four-octave ...read more.
Freddie Mercury is an amazing singer, and a superb songwriter. His songs are all original, and he can write all kinds of genres from hard rock to ballads to opera. He wrote Bohemain Rhapsody, one of the greatest songs ever; We Are The Champions, one of the greatest anthems ever, etc. Not to mention how he wrote Crazy Little Thing Called Love in about 10 minutes in a bathtub with a guitar, because he couldn't play the guitar well and is limited to a few chords. Such talents are rare in this world. Freddie Mercury should one of the greatest - if not THE greatest - singer/songwriter ever.
He is good song writer and singer, he should be in the top 10 list.. I didn't like the singer in number 1 list.. Maybe some people who vote to him maybe a teenager or young and he's famous at this time that is why he is in the no. 1 in the list.. For me I will vote for the vocalist and song writer of 60s 70s 80s and 90s because the song that they write are beautiful and meaningful than the songs the are come famous for now.. I'm 24 years old but I like the song from the past than now.. Philippines
Did you see what song is the best song of all time, the most complex song of all time, the most timeless song of all time, the most unique song of all time, the most hard song to sing, the most epic song of all time...etc? Look at these lists!
You'll find always one song on the top: Bohemian Rhapsody.
This guy wrote this song in 1975!
That is my argument.
I am a fan of queen and I love freddies voice but I don't agree that they are good songwriters 'because they're NOT :/ the only thing they can write about is : we are awesome, we are great, you will never be like us, we are the bests, we will get you... Even their love songs are like that. I think he's come to believe that he's god :/// even rolling stone didn't put him on its list of he best songwriters ever SHOULD NOT be number 10 -__-
8
Bruce Springsteen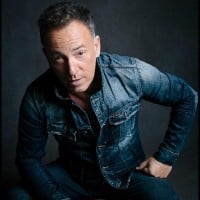 Bruce Frederick Joseph Springsteen (born September 23, 1949) is an American musician, singer, songwriter, and humanitarian. He is known for his work with the E Street Band. Nicknamed "The Boss", Springsteen is widely known for his brand of poetic lyrics, Americana, working class and sometimes political ...read more.
I hate the fact that everywhere I see the top songwriter list, I see Bob Dylan. Now I'm a Dylan fan. But this whole Dylan is the greatest thing is pissing me off. I like "Blowing in the Wind." I like "The Times They Are a Changing." I like "Tambourine Man," but I don't know what the hell it means. And I love "The Hurricane." But what are his top songs? Why are they the greatest ever?

Every time I see one of these lists, people expect me to believe that these Dylan songs are superior to "The River? " "Darkness on the Edge of Town? " "Stolen Car? " "Born in the USA? " "My Hometown? " "Nebraska? " "Reason to Believe? " or any regular old Springsteen song?

We're just supposed to believe that Dylan is the greatest?

Anybody who's a music lover, probably loves Dylan. I do too. But anybody who's ever tried to write a song, knows who he or she is trying to copy.

This Dylan = number1 is just ridiculous.
Springsteen has released 17 studio albums, and 2 compilations of songs that were unreleased. That is a hell of a lot more of what some of these singers ahead of him have done. Bruce's songs have meaning in them, just listen to "Atlantic City" "The River" "Born To Run". Not everyone has heard of him he is very underrated in this generation, that's probably why he's so far down the list
I've gone through dozens of list of this nature and this guy is in the top 10 on all of them. Seriously just read the words to any of his stiff from the 70's and 80's. Deep songs about normal everyday problems. Other than Bob Dylan I don't know who would be a better contender for best singer songwriter in the history of modern music
Springsteen? Dylan? Hey, they're both great and there's room for both. I love Springsteen's lyrics, especially Brilliant Disguise, The River, My Hometown, and If I Should Fall Behind.
9
Roger Waters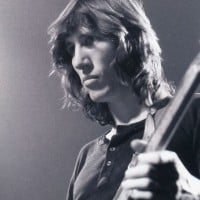 George Roger Waters is an English singer, songwriter, multi-instrumentalist, and composer. He is mostly known for being the secondary lead vocalist and bassist of Pink Floyd.
I think roger should be higher than 7, he wrote all the lyrics for the dark side of the moon, the wall, wish you were here and animals. All 4 of those albums are some of the greatest albums of all time, as well as this he has also made an amazing solo career and is a phenomenal live act
Even though he brought Pink Floyd's reign to an end with his overpowering ego, his songwriting and lyrical genius cannot he denied by anyone. This goes for both his work in Pink Floyd and his solo career.
Pink Floyd became the biggest rock band of all time because
1. The inspiration of Syd Barrett
2. The guitar work of David Gilmour
And 3. The brilliant songwriting of Roger Waters
I like Bob, John and Paul more, but I can't believe how low Roger is! Gotta vote him up, he deserves it.
10
Neil Young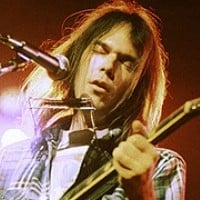 Neil Percival Young is a Canadian singer-songwriter and musician, producer, director and screenwriter.
Great to see Neil crack the top 20. What I like about this top twenty, with the exception of Groban, is that the people on it are not only great songwriters but have also influenced other great songwriters in most cases. No flash in the pans on this list. Aside from the inexplicable Groban error, good list.
Needle and the damage doe. Heart of gold. Are you ready for the country. Down by the river. Like a hurricane. This man has one of the most beutiful lyrics out there. Leonard Cohen, tom waits and neil young should be easily at the top but alas people such as josh groben have stole that spot. Neil young should be in the top 5 easily
Yes, should be higher but honestly, he's a lot higher on this list than he is on some of the others. One has him behind Nick Jonas, for crying out loud.
Neil Young was born rocking and he still makes his cherished old black guitar make sounds inexplicable- almost unworldly.
The Contenders
11
Elton John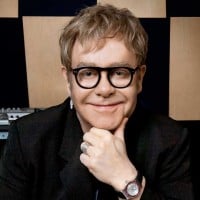 Sir Elton Hercules John (born Reginald Kenneth Dwight; 25 March 1947) is an English singer, pianist and composer. Collaborating with lyricist Bernie Taupin since 1967 on more than 30 albums, John has sold over 300 million records, making him one of the best-selling music artists of all time. He has ...read more.
To the person who criticised Elton John for not writing his lyrics, that's correct but he writes ALL the melodies of ALL his songs and he completes the whole songs within 30 minutes PLUS he plays the piano and sings all his songs! Go and support your favourite singer/songwriter instead of criticising here someone you don't favour.
The melody is far more important to me than the lyrics. If I don't like the melody, it doesn't matter how good the lyrics are, I won't like the song & Elton John writes the best melodies ever.
It takes a very special, highly-skilled musician to be able to write melodies to lyrics that they haven't written, much more difficult than the other way around, & Elton John does it perfectly.
Elton john bernie taupin no 2 all time best songwriters for me. Not even paul has written anything as advanced as Funeral for a friend and don't let the sun go down on me. But paul has numbers on his side.
12
Rod Stewart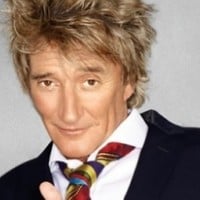 Roderick David "Rod" Stewart is a British rock singer-songwriter. Born and raised in London, he is of Scottish and English ancestry.
"Gasoline Alley" "Every Picture Tells A Story" "Bron Loose" "Scared and Sceared" "I Was Only Joking" "True Blue" to name e few of his +200 selpenned songs. And than there is his songwritng partnerships with Ronnie Wood, some of the greatest Rockers ever written, "Stay With Me" "Pool Hall Richard" "Borstal Boys" and many more. Rod Stewart is still writing, listen to his album "Time" and "Another Country" and be amazed.
I love and enjoy the one and only Sir Rod Stewart. One of the best entertainers of all time! I love his voice, dance moves, humor! I love that Rod a gentleman, a family man, and donates to charities. Rod is a good man!
First saw Rod in 1964 and loved him then and still do - go to concerts when I can. He has a massive stage personality - always looks like he knows a secret and has mastered pretty much every genre of music. A true professional
One of the best writers/co-writers and one of the best interpreters of Bob Dylan songs. He maybe also was the first artist to mash-up two songs and turn them into a smash hit - "Da Ya Think I'm Sexy? ".
13
Kurt Cobain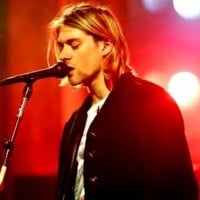 Kurt Cobain was born February 20, 1967, in Aberdeen, Washington. In 1987, he started the grunge band Nirvana, which became one of the most successful bands ever. He was a talented yet troubled grunge performer. Kurt Cobain became a rock legend in the 1990s with his band. He committed suicide at his ...read more.
He carried Nirvana. He was smarter than all the others on this list. Considering his up bringing he had an incredible vocabulary and his lyrics matched his music beautifully. He could write about a wide range of things but his darker surreal lyrics and music were head and shoulders above any other I know. If he were still alive he and nirvana would be remembered as one of the greatest to have ever been. RIP Kurt.

Also johnny cash should be here. Top 5 at least
He is simply one of the creates songwriters of all time, he established a genre and became the voice of an entire generation. He voiced all the angst that covered teenagers he accomplished many things in his life. Kurt Cobain is amazing.
When I first heard lithium I thought it was just random nonsense but after finding out lithium is an antidepressant I made so much more sense. He wrote other great songs like old age which didn't even make an album which shows how talented he is.
Not only did he firmly established Grunge, which later developed into many of the modern sub-genres of Rock that we have today; but who can honestly say they don't know or have never enjoyed a Nirvana song?
14
Pete Townshend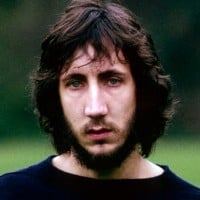 Peter Dennis Blandford "Pete" Townshend is an English musician, singer, songwriter, and multi-instrumentalist, best known as the lead guitarist and songwriter for the rock band The Who.
Baba O'Riley, Won't Get Fooled Again, My Generation, I Can See For Miles (first metal song), and having written well more than 100 songs for band's. And where is Mick Jagger/Keith Richard? They should be at least, 5.
I can't believe he's not in the top ten. My favourite song writer of all time! He writes from the heart! Expresses all the anger he has through his songs. Angry with the world, angry with himself.
Why isn't he in the Top 10? Just listen to his songwriting on albums like Tommy, Who's Next, Quadrophenia, and The Who Sell Out. This list is an insult!
He deserves to be in the top ten. Petes songwriting is iconic, mindblowing, and amazing all at the same time.
15
James Hetfield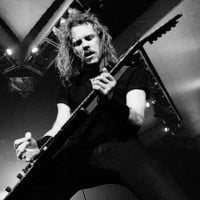 James Alan Hetfield was born on August 3, 1963. He is an American musician, singer and songwriter known for being the co-founder, lead vocalist, rhythm guitarist and main songwriter for the American heavy metal band Metallica.
What an amazing musician. Metallica wouldn't exist without him. He is the main songwriter, guitar riffs writer, and an great guitarist and of curse a great vocalist. He started to creat legendery metal songs since he was 18.
Hear songs like one, Fade To Black, Enter Sandman, UnForgiven, The Day That Never Comes, Master Of Puppets. And you will know that he is the best lyrics writer with deep meanings inside his mind
Yep, so true, his songwriting skills are sublime, (Roamer? One? The unforgiven trilogy? , I don't know where to start :S )
Of course, Lennon, McCartney, Mercury and all the other legends are made great music and define their generations' music. But Hetfield's touch on my life is undeniable. Every word he has written touched so many people in many ways. Thank you Papa Het for awesome memories, for all the headbangs.. please keep bless us with your beautiful music! 🤘
16
Billy Joel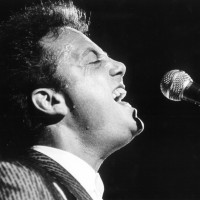 William Martin Joel is an American singer-songwriter, composer and pianist. Commonly nicknamed the "Piano Man", he has been making music since the 1960s, releasing popular albums throughout the '70s, '80s and '90s.
I don't know what you posters ages are but Billy Joel wrote and performed some of the greatest songs ever. He also wrote many songs for other singers.
Billy Joel is great! My favorite songs that he made are Piano Man, Angry Young Man, The Entertainer, Say Goodbye to Hollywood, We didn't Start the Fire, Honesty, My Life, Seen the Lights Go Out on Broadway.
He's amazing! Harmonica, piano, and singing! He has made so Many amazing songs that have lasted through time. He is the piano man.
Billy comes in at no 3 for me after Paul and elton/taupin. Needs to write more to compete with the other two nothing for 22 yrs.
17
Barry Gibb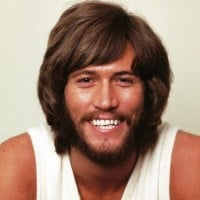 Barry Alan Crompton Gibb is a British singer, songwriter and record producer who rose to worldwide fame as a co-founder of the group Bee Gees, one of the most commercially successful and critically acclaimed groups in the history of popular music.
In objective terms, based on hits and record sales, Barry Gibb should be #2 behind McCartney/Lennon. Gibb's song were more intricate than the Beatles songs. He also wrote numerous hits for other people in diverse styles. He tends to be dismissed as "disco" but he had great success both before and after that period.
History speaks for itself. They didn't always make my kind of music, but you can't argue with their success. Actually, the Bee Gees wrote some beautiful acoustic type ballads before they went disco. To Love Somebody, Gotta Get a Message to You, First of May, Massachusetts, Holiday, we're all beautiful ballads.
I vote for Barry Gibb on for the Bee Gees for the many years of music and songwriting that this man has done throughout his whole life. As a part of his group, I know he doesn't see any of my postings or maybe not even anyone else but he still number one of the best singer and songwriter in history
The best songwriter of all time! Objectively, but only based on hits and sales, he's second behind Lennon and McCartney. But he has written songs in more than 10 different genres, for example: Folk, Rock, Funk, Hardrock, Pop, Country, even Metal etc. For me the best of all times! A true hitmaker.
18
Jackson Browne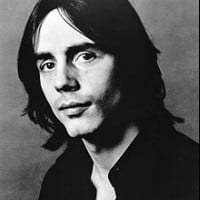 Clyde Jackson Browne is an American singer-songwriter and musician who has sold over 18 million albums in the United States.
He should be at least on top 5! His songs and lyrics have the power to reach the deepest recesses of one's heart and mind. He has the power to put into words feelings and thoughts you have but can't really articulate. His songs are beautiful, profound and intelligent and so true. His songs are almost like my journal…its as if they were written to catalogue my thoughts and feelings as I go through life. How can you ever beat that kind of connection?
Jackson Browne is among a handful of top singer-songwriters. To look at those ranked above Jackson Browne reveals that at least someone does not understand what it means to be a singer-songwriter. His body of work is extensive and widely recognized. Further, there are very few more influential singer-songwriters who have influenced the careers of other singer-songwriters. Browne certainly influenced Glen Frey and Don Henley, as well as Warren Zevon, Bonnie Raitt, JD Souther, among others.
Yes, Dylan is a Master songwriter, and George, Paul and John, to, but Jackson gets my vote for having the most diverse body of work. His lyrics are profound, hopeful, personal, and politically and emotionally aware. His singing and arrangements are beautiful. His guitar and piano playing are great. His personal and humanitarian ethics are top notch. He is Number One and it is strange that he does not get the recognition that he deserves.
Speaking of "Running on Empty", that album is one of the most amazing live albums ever. Listen to how tight his band is--it sounds like they're in the studio! Another accomplishment of Browne's was co-writing the Eagles song "Take It Easy" with Glenn Frey. Yes, I've heard that he and Hannah had a problem or two. We're voting for songwriters, though, not choir boys.
19
Bon Jovi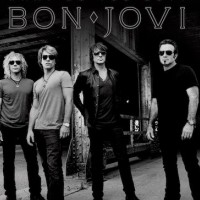 Bon Jovi is a hard rock/pop rock band formed in 1983, which had a streak of successful albums in the late 1980s. The band originally consisted of lead vocalist Jon Bon Jovi, guitarist Ritchie Sambora (left in 2013), bassist Alec John Such (left in 1994), keyboard David Bryan, and drummer Tico Torres. ...read more.
Jon Bon Jovi has that rare gift of putting down powerful words from the heart and then making magic happen when it becomes a tune. Not only can he do it well, he's done it for more than 30 years, and still bringing it! His writing and artistry, along with his extremely talented band are on the level with Dylan and the Stones. It's a body of work that that will forever be one of the greatest of all time!
Rhonda R
The best band! Listening to Bon Jovi has given me strength. The talent of the instrument playing is up and above...but the front man...Jon...is one of the best! Every performance is from the heart! His voice absolutely beautiful! ! Thankyou Bon Jovi for making such incredible music!
Jon and write don't write songs but poems and great masterpieces...
Love his music, it's so much more than just words.
20
David Bowie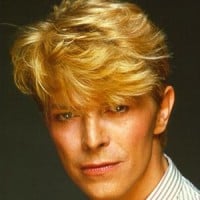 David Robert Jones, known professionally as David Bowie (January 8, 1947 - January 10, 2016) was an English singer born in London, the son of a fundraiser and a waitress. He is credited for his experimental and creative musical discography which has won praise and accolades for many critics and fans. ...read more.
David Bowie was one of the most unique and influential musicians in the music industry. A legend. So sad he died. Bowie may be gone, but his music will live on. R.I.P. David Bowie.
What is wrong with people? David Bowie is clearly one of the best, he should be at least top ten.
The fact that Bowie is so low on this list makes the entire list irrelevant. Ridiculous
One of the greatest song writers of all time. This list is a sham
21
Carole King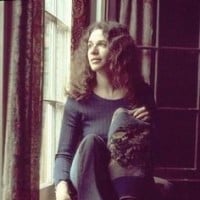 Carole King is an American composer and singer-songwriter. She is the most successful female songwriter of the latter half of the 20th century in the USA, having written or co-written 118 pop hits on the Billboard Hot 100 between 1955 and 1999. King also wrote 61 hits that charted in the UK, making ...read more.
You can tell a real good songwriter by how many others want to do his or her songs. Aretha Franklin, the Osmonds, the Beatles, James Taylor, the Drifters, the Everly Brothers, Steve Lawrence, and Grand Funk Railroad are just a few of the many and diverse artists who have recorded Carloe King songs. In this category, I believe Ms. King can only be matched by Bob Dylan and the Beatles, or possibly Buddy Holly.
I'm not saying this list is sexist, but why is the top 20 all male? Women have their fair share of experience in songwriting.
22
Beck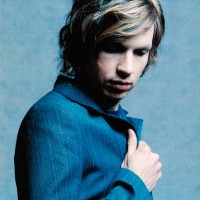 Beck Hansen, known by stage name Beck, is an American singer, songwriter, producer and multi-instrumentalist. He is mostly known for his musical composition, as well as a palette of sonic genres.
23
John Denver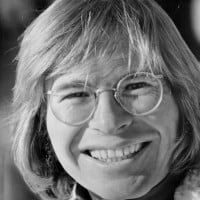 Henry John Deutschendorf Jr., known professionally as John Denver, was an American singer-songwriter, actor, activist and humanitarian, whose greatest commercial success was as a solo singer, starting in the 1970s.
Good to see a list that gives Denver his due. Maybe his songs don't have any deep, dark meanings to them, but that's not who the man was. He wrote simple, heart touching melodies. I've heard that the melody and words to Annie's Song came to him in fifteen minutes while he was riding up a ski lift. That is a talented man with a special gift. Not a bad actor, either, if you've ever seen Oh God with he and George Burns.
An exceptional talent in both singing and writing! I can't think of better love songs than "For You", "Never a Doubt" and "Perhaps Love".
John Denver OWNED the 70s. Love to see JD on this list. His songs reflected his deep convictions. He was ahead of his time. A genius singer songwriter.
24
Stevie Wonder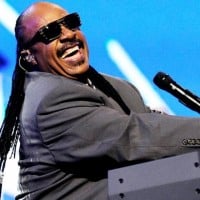 Stevland Hardaway Morris, known by his stage name Stevie Wonder, is an American musician, singer, songwriter, record producer, and multi-instrumentalist.
People of different generations loved his many classics... They sound as fresh and soulfully good now as ever. He not only was an extremely gifted songwriter. He recorded and performed live superbly with that God given voice... It is between him and McCartney bottom line.
If you don't believe he ought to be higher, listen to Songs in the Key of Life or Innervisions, two of the greatest albums ever.
Stevie is one of the greatest. Top 10.
25
Tom Petty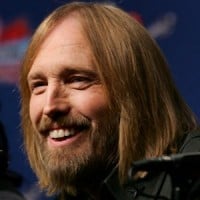 Thomas Earl "Tom" Petty was an American musician, singer, songwriter, multi instrumentalist and record producer.
That's what I like about this list. You finally see people like Lightfoot, Taylor, Petty, Van Morrison, and Denver get their due. People who have established that they are among the all time great songwriters, and not a bunch of people who have just had a hit or two. With maybe a couple exceptions, this is a very intelligent top twenty.
My favorite. Make the best songs with the simplest melody and story. Go to love efugee and don't come around here no more- about alice in wonderland and hallucinogens.
Tom Petty is an amazing human being. There is a lot of heart and soul in his music.
109

He #1 with me he should at least be top 50 On this list hard to believe

Running Down a Dream, American Girl, Breakdown, Free Fallin, Last Dance with Mary Jane
PSearch List