Best Swedish Metal Bands
The Top Ten
1
Opeth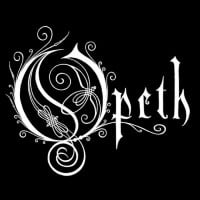 Opeth is a Swedish progressive death metal band from Stockholm, formed in 1990 by David Isberg, who invited Mikael Akerfeldt into the band as a bassist. Isberg ended up leaving the band, which lead to Mikael becoming the band's vocalist, guitarist, principal songwriter, and driving force. Along with ...read more.
Opeth is everything a band should be (artistic, powerful, complex, diverse, original), and nothing a band shouldn't be. Opeth continues to be my number 1 inspiration and favorite band ever.
Definitely the most melodic and complex out of the top ten on this list, definitely deserves the number one spot; even given the thriving metal culture in Sweden.
Opeth can do no wrong! By far the most diverse, interesting, and melodic, which is why Opeth is easily my number one.
Not only the best Swedish band, but one of the best bands I have ever heard in my life...
2
Bathory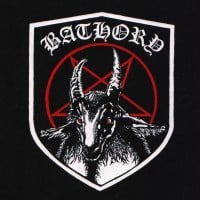 Bathory was a Swedish Black/Viking Metal band formed in 1983 by Quorthon and Jonas Åkerlund. Bathory's first 4 albums layed the blueprint for Scandinavian Black Metal. Quorthon is often credited with creating the "shrieking" vocal style of Black Metal. Their 5th album, Hammerheart (1990) displayed old school Heavy Metal with a Nordic folk twist, creating Viking Metal. Majority of their work was Viking Metal , but Bathory is most well known for their first 4 , which proved influential to many future Black Metal bands. Bathory ended in 2004 when Quorthon died of heart failure.
3
Meshuggah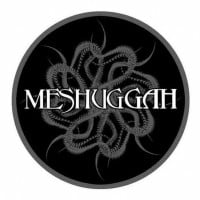 Meshuggah is a Swedish progressive metal band from Umeå, formed in 1987. They are often considered the fathers or founders of the djent metal sub genre due to their use of downtuned guitars. They are also known for their song "Bleed", which is known for its extremely complicated instrumentation, especially the drumming. They released their most recent album, "The Violent Sleep of Reason" on October 7th, 2016. Meshuggah's line-up consists of founding members vocalist Jens Kidman and lead guitarist Fredrik Thordendal, drummer Tomas Haake, who joined in 1990, rhythm guitarist Mårten Hagström, who joined in 1992 and bassist Dick Lövgren since 2004.
Meshuggah is a band I would describe as "important." I feel that Meshuggah has not only made amazing art, but furthered musical evolution in a way few artists can claim to have done.
Bleed is great. I love the beat. It sounds like a rapid-fire machine gun.
Oh ya it's the best
4
Sabaton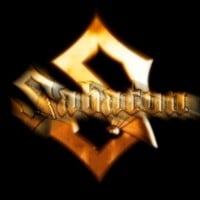 Sabaton is a power metal band from Falun, Sweden formed in 1999. The band's main lyrical themes are based on war and historical battles.
My all time favorite band, taught me so much and reignited my passion for history. Sabaton should be #1 on this list, or else the winged hussars shall arrive!
My first ever metal band and still my favorite!
From my hometown, they are nice guys.
5
Ghost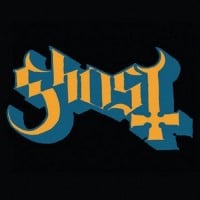 Ghost is a Swedish rock/heavy metal band that was formed in Linköping in 2008. Ghost consists of 5 masked instrumentalists, known as The Nameless Ghouls, and a demonic anti-pope known as Papa Emeritus. They have released 4 studio albums, 1 live album and 2 EPs. Each album brings in a new version of Papa Emeritus. However, in 2018 the Emeritus lineage was replaced with Cardinal Copia. Ghost gained mainstream success in 2015 with the release of their 3rd album, Meliora, which won them a Grammy.
Ghost is in my opinion the best modern metal band. They have extreme satanic lyrics, but not the cliche Black Metal "Rawraghraw hail satan" kind. They have deep, dark, lyrics that literally make you feel like you are present at a Satanic ritual. Papa Emeritus has an incredible voice, great melodies from the instrumentalists, and they are good enough that Dave Grohl himself jumped on board. He produced Ghost's EP "If You Have Ghost" and performed studio drums. A Nameless Ghoul from Ghost basically said that Dave Grohl sometimes drums for Ghost in live performances. Ghost is one of those bands where I can honestly say that there is no song that I dislike. Even their worst song sounds good!
I guess they need to release some more albums to climb higher but for me, they are number one, or number two right behind Europe
Should be so much higher
Ghost for the win
6
Amon Amarth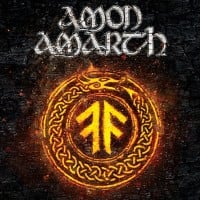 Amon Amarth is a Swedish melodic death metal band from Tumba, formed in 1992. The band takes its name from the Sindarin name of Mount Doom.
Amon Amarth is an amazing band. They don't have one bad album in their entire discography.
Raise your horne, raise it up to the sky, we will drink for glory tonight!
Amon amarth is love, amon amarth is life!
Get these guys higher on the list!
7
In Flames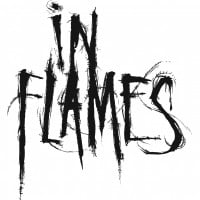 In Flames is a Swedish melodic death metal band from Gothenburg, Sweden, formed in 1990.

Currently active members include Anders Fridén (vocalist), Björn Gelotte (guitarist, formerly drummer), Niclas Engelin (guitarist), and Peter Iwers (bassist). Currently, they are without a drummer; their most recent one was Daniel Svensson.

In Flames is one of the bands who pioneered the melodic death metal scene in Gothenburg, alongside Dark Tranquility and At the Gates. In Flames has inspired many other melodic death metal bands such as As I Lay Dying and Omnium Gatherum. ...read more.
8
Dark Tranquillity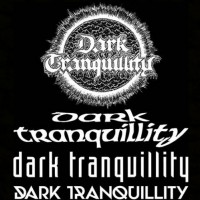 Dark Tranquillity is a Swedish melodic death metal band from Gothenburg formed in 1989. They are one of the longest-standing bands from the original Gothenburg metal scene.
For me the best melodic death metal band ever!
9
Katatonia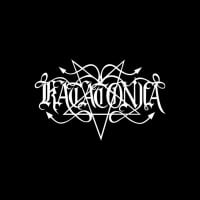 Katatonia is a Swedish metal band formed in Stockholm in 1991 by Jonas Renkse and Anders Nyström. The band has released nine studio albums spanning the course of three decades, and their tenth studio album, The Fall of Hearts was released on May 20, 2016.
Katatonia have really helped me through my depression. I have never heard anything by this band that wasn't amazing! They were great back in the day, and even better now. Can't wait to see what they do in the future.
10
Arch Enemy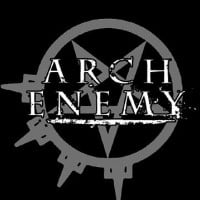 Arch Enemy is a Swedish melodic death metal band, originally a supergroup, from Halmstad, formed in 1996. Its members were in bands such as Carcass, Armageddon, Carnage, Mercyful Fate, Spiritual Beggars, and Eucharist.
Best swedish band ever
The Contenders
11
Candlemass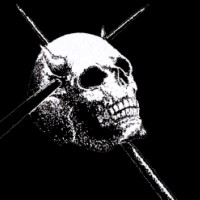 Candlemass is an influential Swedish doom metal band established in Stockholm 1984 by bassist, songwriter and bandleader Leif Edling and drummer Matz Ekström.
12
At the Gates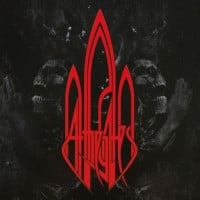 At the Gates is a Swedish melodic death metal band from Gothenburg, and a major progenitor of the Gothenburg sound.
13
Bloodbath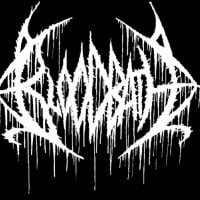 Bloodbath is a Swedish death metal supergroup from Stockholm, formed in 1998. The band has released four full-length albums, two EPs and two DVDs depicting their performances at Wacken Open Air and Bloodstock Open Air.
14
Soilwork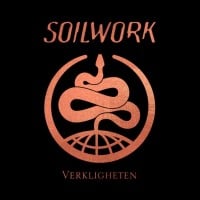 Soilwork is a Swedish melodic death metal band from Helsingborg. They are signed to Nuclear Blast. Formed in late 1995 by Björn Strid and Peter Wichers, originally under the name Inferior Breed, the band changed their name in late 1996 to Soilwork.
15
HammerFall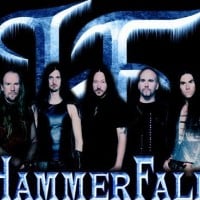 HammerFall is a Swedish heavy metal band from Gothenburg, Sweden. The band was formed in 1993 by ex-Ceremonial Oath guitarist Oscar Dronjak.
Yeah, Swedish metals have the best various band, for me must be Hammerfall only!
Crimson thunder is amazing, hammerfall is to metal what abba was to pop.
Hammerfall 4 the win
Great metal band.
16
Dissection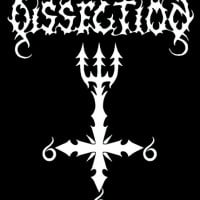 Dissection was a Swedish extreme metal band. They formed in 1989 by Jon Nödtveidt and later disbanded in 2006, followed by Nödtveidt's suicide. Their sound is usually described as "melodic blackened death metal".
How are they 20th? should be at least top 10, 3 albums released and all 3 are masterpieces, honeslty how is this band not at least 10th...
Best band of the world. Pure Darkness!
17
Avatar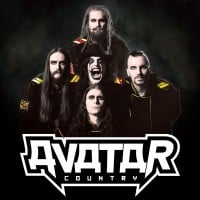 Avatar is a melodic death metal band from Gothenburg, Sweden, formed in 2001 by drummer John Alfredsson and guitarist Jonas Jarlsby, with bassist Hendrik Sandelin and vocalist Johannes Eckerstrom joining soon after. guitarist Tim Ohrstrom joined the band in 2010, after the departure of Simon Andersson.
Creative and talented progressive death metal at its finest. Well thought out albums and an amazing stage presence live.
Just a phenomenal band, their musicianship is top notch, writing tight, polished, unique songs.
They are a very underrated band. Johannes is very talented with performances and voice
Very underrated. Johannes has a very wide range of vocal, one of the best in this genre
18
Entombed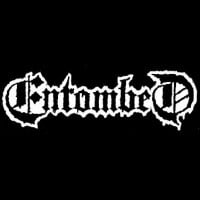 Entombed is a Swedish heavy metal band formed in 1987 under the name of Nihilist. Entombed began their career as an early pioneer of Scandinavian death metal which initially differed from its American counterpart by its distinct "buzzsaw" guitar tone.
I think that it's kind of sad to see Entombed all the way down here. Left hand path is one of the best death metal albums out there. I just can't see how anyone could vote for Sabaton over Entombed. Sabaton is a shot power metal band with most of there followers here in Sweden being racist.
19
Europe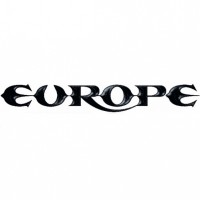 Europe is a Swedish rock band formed in Upplands Väsby, Stockholm in 1979 under the name Force by vocalist Joey Tempest, guitarist John Norum, bassist Peter Olsson and drummer Tony Reno.
20
Pain of Salvation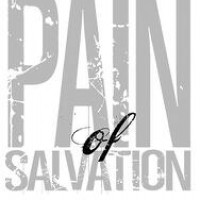 Pain of Salvation is a Swedish progressive rock band led by Daniel Gildenlöw, who is the band's main songwriter, lyricist, guitarist, and vocalist.
Last page? They're one of my favorite Swedish metal bands.
21
Hypocrisy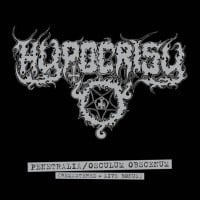 Hypocrisy is a death metal band from Sweden. It was formed in 1990 in Ludvika, Sweden by Peter Tägtgren.
22
Spawn Of Possession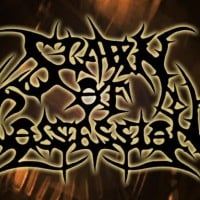 Spawn of Possession was a technical death metal band from Kalmar, Sweden, founded in 1997. In 2017, the band announced their split up via their Facebook page.
23
Edge of Sanity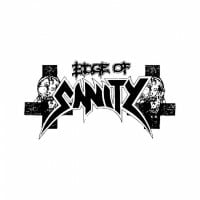 Edge of Sanity was a Swedish progressive death metal band that, alongside Opeth, is commonly regarded as being the first to fuse extreme metal styles like death and black metal with progressive rock. Their sound is often described as "Progressive Melodic Death Metal".
24
Therion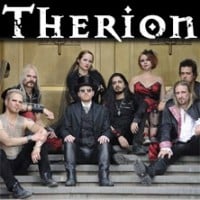 Therion is a Swedish symphonic metal band founded by Christofer Johnsson in 1987. Its name was inspired by the Celtic Frost album To Mega Therion.
25
Watain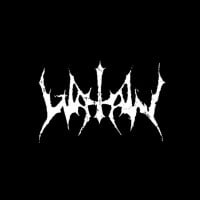 Watain are a Swedish black metal band from Uppsala, formed in 1998. The band's name is taken from a recording by the American black metal group Von.
Watain, to me is a very important band. erik danielsson is a remarkable frontman. Waters of Ain is one of my most favourite tunes.
PSearch List