Best Tamil Songs
This list consists of the top 10 Tamil songs ever made.

The Top Ten

1 Nenjukkul Peidhidum - Vaaranam Aayiram
Awesome song I have ever heard... Surya rocks...
This song is the masterpiece of Tamil cinema... Surya hasnt had another rockinng item like this one. He looks rocking'he acts rocking and he is completely rocking. I watch rhis song as I am the biggest ever fan of it and surya too. Surya put up and act in some movies like vaaranam aayiram. Harris jayaraj waitin for more from you...
I think this is the world's best song. When I here this song my mind starts to fly to the heaven and to search a bride there like my handsome SURYA
It's my favorite mind boggling song I ever heard... I heard it around 1000 times until nw... Its really wow... Every day at least thrice I use to hear it...
2
Munbe Vaa - Sillunu Oru Kaadhal
Awesome song. Great composition, great vocals. Nice visuals as well.
This is one of the best song ever in tamil. Never changes this song. It is still my favorite.
The most romantic song in the world. I wish to sing this song to my lovable ones.
This song I like very much...also the mechanical students are like very much of this song...
3
Ennavale Adi Ennavale - Kadhalan
MSV, Raja Sir and Rahman Sir.. The greatest composers ever, of all times
Music by; ar rahman
The best song I ever enjoyed in recent times. Keep up Mr. Rahman. Waiting for more
I like this song very much... It s really a touching one..
4
Uyire Uyire - Bombay
Hearing this song I get tears in my eyes as well as my heart... It makes me feel the pain of real love... Ramesh, coimbatore..
It is very romantic song
Wah... Hats of to AR rahman
Tamil one is the best!
5
Innum Konja Neram - Mariyaan
This song flows like a poetry. The most heavenly romantic song with out of the world vocals. Majestic
This pours out all the feelings of love out of heart. The best of all romantic songs and never turns out to be boring!
This song has a very strong emotion to it. It is just one of those songs which creates deep impression.
I am a Maharashtrian but I love to hear Tamil songs, as the composition is pure and this song from mariyaan is truely beautiful.. m in love with this song!
6
Vaseegara - Bombay Jayashree
My favorite and love song for my hubby and this song dedicated only for both of us. All the words are special meaningful to expose my love to my only and only one husband dear loving husband.
Sensual lyrics and beautiful music. Great song.
Totally addicted to this song & lyrics...My ever favourite..!
IT will take us to another world...
7
Anbe En Anbe - Dham Dhoom
Just love this song
I like this song very much. It's so interesting to hear.
Nice love feelings while hearing this song... I feel that she is with me too nearer
Most beautiful song ever
8
Nenjukkule - A. R. Rahman & Shakthisree Gopalan

Wow. This song is amazing. Her vocals are superb. I wish I could have a voice like her and the words have a true meaning. It should be first really out of all these songs but I think out of every Tamil song, Kaarthrunthai Anbe should be first
Varminee Ravindra xx
Biased towards harris jayaraj's songs who is a total copycat... There are so many mind blowing songs in tamil films
This is really heart touching song, we should have to thank MR. A.R. Rahman Sir for created a very true heart touching feeling song ever
I like this song very much.
A girl expose her deep love to this song
9
Narumugaye - Iruvar
Fantastic composition as well as wonderful singing by unni krishnan that is just soothing and simply outstanding!
I don't know how to express about this song. The lyrics in this song are amazing.
Nice song...
Listen to uthra krishnan singing this song when 5 years old.
The song which force us to be in romance.
10
En Kadhal Solla - Paiyaa
Forever best song in tamil song... How people understood Abt ilayaraja in lateryears. The same will happen for yuvan too.. Maestro yuvan.
I don't understand Tamil language but I love this song.. It's really romantic
I like so much this song and music. Very romantic song.
Best song ever heard hats off yuvan!
The Contenders
11
Kanmani - Guna
This is not a song but it's a one of life.
Lyrics turned song... Best eve
This song feels like lullaby...
The best feeling of love
12
Marudhani Marudhani - Sakkarakatti
Love this song! Great masterpiece from Rahman sir!
Very feeling song. Music and hearing song is super.
Mind blowing song. Hats off 2 rahman sir
Such an melodious song love it!
13
Google Google - Thuppakki
The song is great! It is entertaining! The combination of our Ilayathalapathy Vijay and Kajal Agarwal gives this song a new soul...
Awesome voice vijay sir... Nice song
Great time to watch
Awesome song.. Super hit!
14
Unnai Kanathu Naan - Viswaroopam
Best song in this flim..
Best lines close to my heart..
Kamal sir expression is beautiful..
Superb...
Our cultural songs well preserved..
Tamil no one song
15
Anjali Anjali - Chitra, Sujatha & Mano

My life... Is all about this song..
Best song ever by ar rahman! Dis should have been on the 1st position! Sob magic
Very nice beautiful song
Love this song very much
16
Thodu Vaanam - Anegan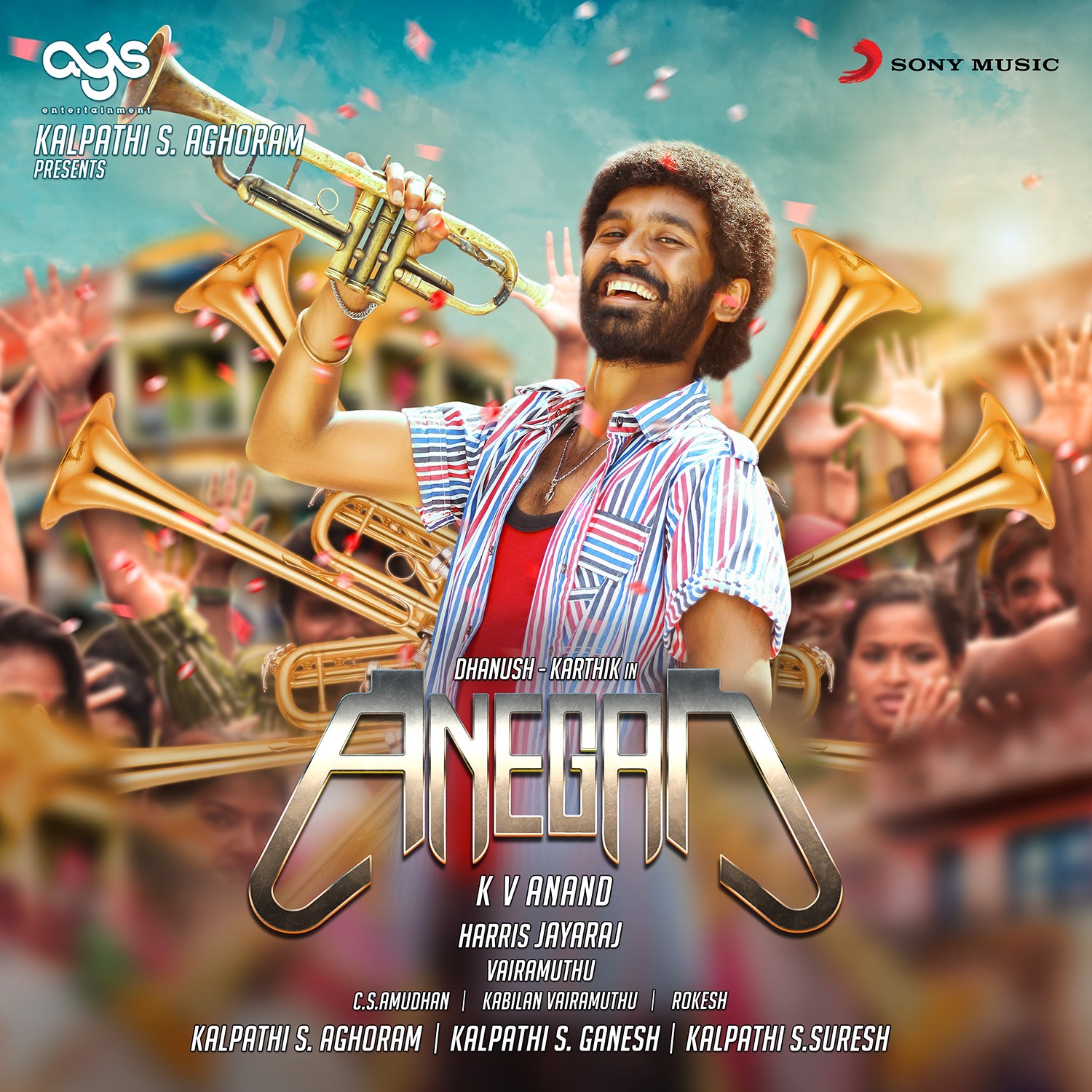 It's real love feel song
Harris jayaraj is enough...
17
Kannazhaga - 3
Best love song in the world
Hats of dhanush...
My favourite song...I heard it may times
This is the best love song forever...
Awesome.. Love this song and lyrics
18
Ennamo Edho - Ko
Best song ever I heard! Still my days dint go without hearing it...
It should be the number 1... Love you harris jayaraj!
I watch this video again and again!
A new dimension... A new stairway to heaven
Has a great beat and music-loved it!
19
Minsara Poove - Padaiyappa
Such a wonderful song. I like very much this song. Thanks to ar rahman.
Super classical song
20
Engeyum Kaadhal - Aalaap Raju, Harris Jayaraj, Devan Ekambaram & Ranina Reddy
An awesome song by an awesome music director..
Mind blowing song
21
Unnodu Vaazha - Amarkalam
One of the best songs in the Tamil cinema! Beautiful composition & soulful singing by Chithra ma! I love this song
My Favorite Song which can never beat any song in the WORLD.
Like this song and delicate to my husband...
Chance less...
My favourite bed in this world is your thorny chest
22
Vaanganna Vanakkanganna
Treat for all vijay fans
What a song seemmmaa voice cute thalapathy anna... I am waiting for your upcoming songs superbb voice I love your voice VJ anna..
Ever one like this songs
Vijay rock songs cute
23
Po Nee Po - 3
Heart touching song
No comments just feel it
It really pains for real lovers who got separated in their life
Pain of love that song
24
Mun Paniya - Surya

What a song... All time best song in my playlist...
Exposing my desire which I hide from my partner without knowing to expose
I love this song. Super surya anna
Most lovable song
25
Nee Partha Parvai - Hey Ram
Kamal and ashaji is just WOW! No one can come close to this song.. Forever...
Wow super romantic song
It's my all time favourite...
Its heart melting song.
PSearch List