Top 10 Best Boy Bands of the 1990s
The Top Ten
1
Take That - England
Gary is the best lead singer of all time. I love Take That. I was born in 1987, so I had the privilege to grow up and listen to Take That.
I've loved Take That for a few years, and they're amazing. I'm very proud of Gary in the closing ceremony of the Olympics.
Take That are always the best. They mean a lot to me. I've loved them since 1992, and I always will. They are just perfect. My stars. My life. My everything. Thanks, God, for having them. Thanks, Take That, for your brilliant music. For your awesome shows. What would the world be without Take That? Take That forever, always, and longer. Love from Germany.
2
Westlife - Ireland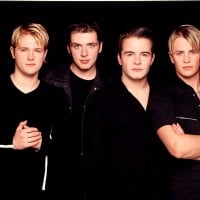 Westlife were an Irish boy band, formed in July 1998 and disbanded in June 2012. Originally signed by Simon Cowell and managed by Louis Walsh, the group's final line-up consisted of Nicky Byrne, Kian Egan, Mark Feehily, and Shane Filan.
I was 8 years old when I first heard of Westlife. I've loved them since then. They are my inspiration. These 4 gorgeous, amazing, talented lads never fail to amaze me every time they perform. I love them so much, and I am so proud of them. Thank you for bringing joy and happiness into the lives of your millions of fans around the world, Westlife. You will surely be missed. You will always be the best boy band for me, and I will always be
They have voices that could melt everyone's hearts every time they listen to Westlife songs. The most good-looking boy band members.
The four of them are the most down-to-earth lads you will ever meet.
Very talented lads. They sound even better live.
My heroes, my role models, my idols.
3
Backstreet Boys - United States
I like all on this list, though A1 is not here, whom I really love. But on this list, Backstreet Boys is the best for me. I like all their songs, especially Tearing Up My Heart and Get Down. Hoping for a reunion concert again!
They had everything. They were cute and sang very well. They sounded just like the record. I love when they sing a cappella. It's amazing. Love them!
*Says in obnoxious fat girl British accent* I loved the Backstreet Boys so much a long time ago.
4
Nsync - United States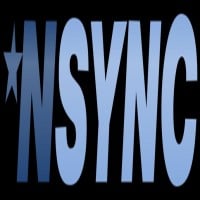 NSYNC is an American boy band formed in Orlando, Florida in 1996 and launched in Germany by BMG Ariola Munich. NSYNC consists of Justin Timberlake, JC Chasez, Chris Kirkpatrick, Joey Fatone, and Lance Bass.
They are one of the hottest bands in the world! LOVE them to death and beyond! Still love them to this day!
5
New Kids On The Block - United States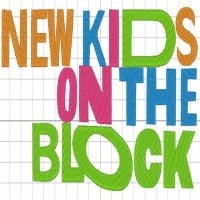 New Kids on the Block is an American boy band from Boston, Massachusetts. The band currently consists of brothers Jordan and Jonathan Knight, Joey McIntyre, Donnie Wahlberg, and Danny Wood.
Well, did you know their first album came out in 1986 and had many singles from 1986-1989? But they did
6 Boyzone - Ireland
7 Boyz II Men - United States
8
Five - England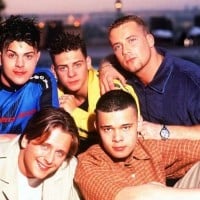 Five are an English boy band from London consisting of members Sean Conlon, Ritchie Neville, and Scott Robinson. They were formed in 1997 by the same team that managed the Spice Girls before they launched their career.
9 Wet Wet Wet - Scotland
10
98 Degrees - United States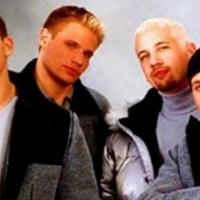 98 Degrees is an American pop and R&B boy band consisting of four vocalists: brothers Nick and Drew Lachey, Justin Jeffre, and Jeff Timmons.
The Contenders
11
Hanson - United States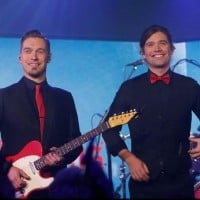 12
A1 - Britain
Most awesome band ever!
13
Miami Band - United States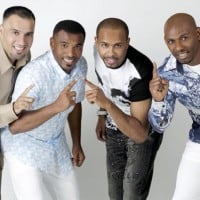 Miami Band is a musical group from Lebanon, best known for producing Arabic pop music since the late 1980s. The ensemble often incorporates elements of traditional Middle Eastern music along with modern pop and dance rhythms. Their lyrics frequently delve into themes of love, loss, and cultural identity. With a plethora of albums and singles, Miami Band has secured its place as an enduring act in the Arabic music scene.
14
East 17 - United Kingdom
They prove that not all boy bands of the '90s are the same. (Well, except for their ballad "Stay Another Day.")
15
Titanium - New Zealand
They seriously have really cool harmonies.
16
Wama - Egypt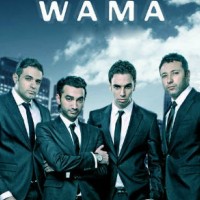 BAdd New Item