Top 10 Fake Maknaes of Kpop
Who do you think that they should fit in the position of maknae instead of the real maknae of the group?

The Top Ten

1 Ryeowook - Super Junior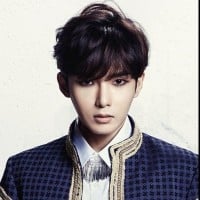 Kim R yeowook (29), better known by the mononym Ryeowook . He is a South Korean Singer, Actor and Musical Actor . ...read more.
He looks weak that made Kyuhyung picked him out of all suju members to compete with him for a strength game. Well he used to be the one before Kyuhyung join suju.
He's so innocent and cute. he's also short too which adds to the maknae status. Technically he was the maknae until Kyuhyun joined.
He really looks like the youngest of the group. And also he acts one
2
Sunny - SNSD
Sunny is really cute though.. That's why many people who doesn't know them thinks that sunny is the maknae.
She has a lot of aegyo compared to her others members. People thinks her aegyo are digusting but actually she is so cute as fake maknae.
Yes, I agree but I would agree with TaeYeon more though, she's the oldest member :O
3
Xiumin - Exo
The fact that he's older than all of them and has that baby face confuses me laugh out loud. He looks like one of the youngest. I still have a hard time believing. He's the. Oldest..
Xiumin is the oldest in them but he looks like the maknae. From the first time I saw Xiumin in their Music Videos, I thought that he is the maknae. But when I searched if he was the true maknae I laughed aloud bhecause he was the oldest in the group. But still I love Xiumin..
Xiumin still has me wondering how he's the oldest.
When I first saw him, I thought he WAS the maknae! But it was Sehun!
He's the cutest baby faced Baozi!
But the again, he's the strongest, and he cries the least.
I swear, this guy. He's too much! >///w///<
I'm pretty sure he could pull off aegyo easily. Now if only he would do it more... then my life would be complete :3
He's so cute! When they just debuted I thought he was the maknae. That angelic face. He looks so young! I thought he was the maknae when he actually was the eldest hyung in EXO! Cutie Baozi.
4
Yoseob - Beast
Himself looks cute, he might have killed all girls with his ultimate aegyo. Compare to Dongwoo, he looks more innocent.
I know it will definitely be him! I love him till the stars and moons...
5
Ricky - Teen Top
He looks cute like a baby and he's always bullied by his members including the real maknae, changjo.
Ricky is so damn cute...changjo is a bit manly
RICKY is one of the kawaieest things I ve ever seen...changjo is also cute but who wouldn't mistake Ricky for the maknae when he is thaat kawaii?
6
Boram - T-ara
Boram is utterly adorable, even though she's 30 (international age)
7
T.O.P. - Big Bang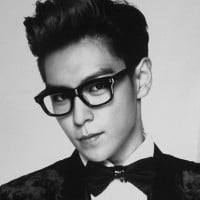 Choi Seung-hyun, better known by his stage name T.O.P, is a South Korean rapper, singer-songwriter and actor.
8
Minhyuk - CNBlue
He's just around 3 months older than Jung sin but he looks so much younger... Pretty much like a high school kid.
9
Seungyeon - Kara
Quite possibly the most beautiful woman in the world!
10
Dongwoo - Infinite
He's so cute and always acting like a kid!
Dongwoo is adorable
He's so damn cute.
The Contenders
11
Onew - SHINee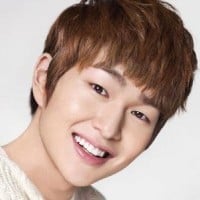 He's looking so young and his attitude makes him look more fresh!
Lately he seems to be the maknae of the group. He's aging backwards to be honest
12
Lu Han - Exo-M
His innocent look doesn't match his age, absolutely not! He looks like a teenager in 16 or more less a 14 yr kid. Ha I fell off my chair when I read he is one of the eldest hyung in EXO along with Kris and Xiumin. well none of these hyungs match their age ;-) but Luhan exceptionally has a baby face and am damn sure he'll be like this only for another 7-8 years. So adorable and cute innocent face.
God help me supress my feels for this baby faced deer. I guess along with the extra cute looks god mistakely added anti ageing component in him while creating him >_<. He will be the maknae forever.
Before knowing much about Exo, I thought he was the maknae! He has such an adorable baby face and I cannot believe he's older than Sehun.
I really thought he was the maknae, when I first saw EXO. I'm damn sure he's supposed to be at the top! He has this little baby face. Fake Maknae Alert!
13
Sana - Twice
She's a cutie. We can't ignore it.
14
Jin - Bangtan Boys
Oh real maaaaaan. When I first came to this group, I saw their fake love and thought that he must be maknae line and got a heart attack when I saw he was eldest
Acts younger than his real age to appeal to the other members. (I think this was mentioned in a video when they went to KCON)
Even though he is the oldest in the group. He sure doesn't act like it with all the aegyo he does.
15
Min - Miss A
She does gwiyomi much better than Suzy! By the way gwiyomi was founded by ilhoon from Btob.
16
IM Yoon-Ah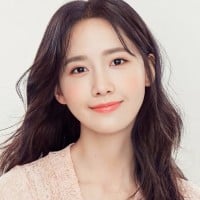 Im Yoon-ah is a South Korean singer and actress. She is a member of South Korean girl group Girls' Generation and has participated in various television dramas such as You Are My Destiny, Cinderella Man, Love Rain, Prime Minister and I, and God of War, Zhao Yun.
17
Dara - 2NE1
She looks young! She is very pretty even without make-up and sexy too!
She's the most beautiful among the members.
Dara is very cute.
18
Lizzy - After School
Totally hilarious she could be a comedian
Always makes me smile
19
G-Dragon - Big Bang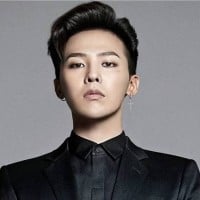 You are really cute there is no doubt.. you are my world.. I love you jiyong oppa I
20
Sulli - f(x)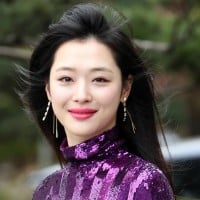 Sulli is the giant baby. So fresh and youthful
She looks younger and cuter than krystal...
Her image suits as maknae..
Has the cute dress in all mv
21
V - BTS
V is the definition of a child. His perception of the world and of people is absolutely adorable. It's funny how he calls himself "adult V" when he's really just a little baby lion
He is so cute and funny and I can go on and on about how amazing he is! Love him!
The kid is strong in him
He is a good boy
22
Jungkook - Bangtan Boys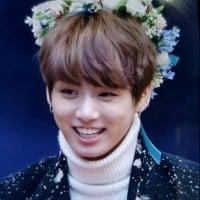 Jeon Jung kook was born in Busan, September 1 1997. His nationality is South Korean. HIs favorite number is 1. He is known as a South Korean idol singer, singer-songwriter, dancer, composer and producer. JK Favorite color is Red, Black, and White. He think express color of Hip Hop is Black and Red. ...read more.
Even though he may seem mature, in reality he is an explosion of aegyo :3 He doesn't even have to try to be cute! If you look at his photos outside of stage or music videos you can see he's so adorable and looks just like a kid! His Hyungs also tend to spoil him! Well who wouldn't spoil such an adorable, cute, talented boy~
BTS FIGHTING! Love you so much
The best fake maknaes are the real ones.
He is the best oppa
Very funny guy
23
Bomi - Apink
I think Bomi could be one of the top fake maknaes of kpop since she's too carefree and acts more like a kindergarten student than hayoung. Her facial features also looks like a kid especially her eyes and cheeks.
She so pretty and cute
She is very cute
24
BamBam - Got7
When I first saw him, I actually thought he was the maknae of Got7._. He looks really young and I think he's the cutest, when someone else is actually younger than him...
25
D.O. - Exo
He is cute but manly boy and have charming voice that can make every girl's heart melt for him. What an amazing boy
PSearch List