Top 10 Best Bullet for My Valentine Songs
The Top Ten
1
Tears Don't Fall
I was never into metal or anything like that, but this song changed everything for me! I absolutely love this song! I wish their new songs were like this. I love Matt's voice (screaming and clean). He sounds a lot younger than in the other songs he made. I like his younger voice better, though. I love the part when he says "Let's go!" (in the middle of the song), and the epic guitar solo comes in, and then back to "would she hear me if I call her name." That's one of my favorite parts of the song. It's awesome. All of it is awesome! Definitely give it a listen if you haven't heard it.
It was a tough choice between "Waking the Demon" and this one, but I have to give my vote to "Tears Don't Fall." One of the best metal songs... The tune with which the song begins is just unforgettable, and even the harsh vocals are so awesome! Truly ultimate.
I have to agree - the only contention for me is Take It Out On Me or Alone. But I love this song - everything about it is just awesome. Spot on.
2
Your Betrayal
I like this song so much, I play it more than ten times a day, and I never get bored! The drums at the beginning just make me feel alive, and the guitars are very heavy yet smooth. The vocals of Matt are just cool, and he's an awesome screamer (not better than Jimmie Strimell, but still #2 for me). You want to listen to real Metalcore? Listen to this song, and you'll get addicted to it.
The best song ever I have heard by Bullet for My Valentine. I love this band. They are very cool! I think this song must be number one! I love almost all songs by Bullet for My Valentine! They are one of the best ROCK bands the world has ever seen. I think they can change the world with their music. Just an incredible band. I love them.
It's heavy, it's vengeful. It's everything that represents hatred, but with a powerful undercurrent of melodies that justify the intense emotions. Every time I hear this song, I just get so energized and so enthralled with the story (or relatable situation) that this song is trying to portray.
3
Waking the Demon

I love Tears Don't Fall, but this has the coolest guitar ever! Here's my list:

1. Waking the Demon
2. All These Things I Hate (Revolve Around Me)
3. Tears Don't Fall
4. Your Betrayal
5. Hit the Floor
6. Hearts Burst Into Fire
7. Scream Aim Fire
8. Hand of Blood
9. The Poison
10. Fever

Bullet for My Valentine is probably the best metalcore band of the time. Lamb of God pales in comparison to these guys. Bullet For My Valentine forever.
The story of this song revolves around someone who has finally snapped under his respective conditions, deciding to attack his enemies head-on. Though his revenge feels sweet, he soon realizes his own actions, and as insinuated by the lyrics, commits straight-up murder. He feels ashamed by the person that he has become, during and after his acts against his enemy.
The things that I like about this song are that I like it, and it is great! Seriously, just so great. It's so great it just is what it does because it's great, isn't that great? I sure think it's great, maybe even grand. Bullet for My Valentine is a really go-to band because it makes me feel great.
4
All These Things I Hate (Revolve Around Me)
One of the best songs ever! (At least) So it should be higher on the list. No offense to people who voted for Tears Don't Fall or Your Betrayal or Waking the Demon. Those are great too. Actually, all of Bullet For My Valentine's songs are incredible. So it's really hard to choose one.
I was obsessed with this song for ages after I heard it. I love loads of Bullet For My Valentine songs, but this one is just a beast... It has everything... Metalcore and even acoustic rock. Bullet For My Valentine really showing what they can do here...
The best, most catchy Bullet For My Valentine song ever! The break is just amazing, and so is the beat.
"Run away, try to find a safe place you can hide. It's the best place to be when you're feeling like.. ME (me)! YEAH (yeah)"
The best. EVER.
5
Hand of Blood
Excellent riffs, vocals that go from clean to screams. The melody just goes up and down. The first song to have such an intro, and the solo is partially played with the rhythm guitar!
This is by far the best Bullet For My Valentine song. It's definitely better than Your Betrayal at least. The intro is just a musical orgasm, and the screams are limited, but that's what makes it so good. Should be no. 2 at least...
This is the first song I heard from Bullet for My Valentine and it made me try out their other songs as well. But this remains my Bullet For My Valentine favorite.
6
Hearts Burst Into Fire

Fantastic song, even better live. Really puts you in a very good mood. This song has helped me through a lot of stuff, and I hope it reaches first as it really does deserve it. The guitar, vocals, and general song are fantastic.
The best and the only Bullet For My Valentine song that I listen to. It's like punk rock, and I don't listen to metal. I listen to punk. That's why I don't say that their other songs are bad, but I just don't listen to their other songs. It sounds like Sum 41.
Amazing, I can't really say anything else about it. The intro is beautiful, the vocals are amazing, and the drumming is fantastic. An epic song indeed.
7
Alone
I think this song is really underrated. It is far from being one of the most hardcore songs from Bullet For My Valentine, but still, there are so many instruments, riffs, solos...this song is awesome.
This has to be one of the best rock songs I have ever heard. A lot more people should listen to this song! It should definitely be number one on this list. Bullet For My Valentine is like the greatest rock band out there.
This song will make its way to the top 5, unless their new album this year has some killer tunes. If you haven't heard it yet or only gave it a quick listen, sit down and really focus on all its elements. GREAT song.
8
Scream, Aim, Fire
"Scream Aim Fire" is a song by Welsh heavy metal band Bullet for My Valentine. The first single from their second album, Scream Aim Fire, the song was released on the American iTunes store on 18 December 2007 and has also been released on the band's MySpace profile. Featured in the video games Guitar Hero World Tour and non-US versions of Guitar Hero Modern Hits, it is the band's highest-charting single worldwide. It is also available as downloadable content in the video game Rock Band 3. -Wiki
The vocals are the strongest, in my opinion. They dictate the song, as opposed to most of the others in which the instruments take center stage. Also, the "Over the Top" bit and the scream chorus just wreck shop.
For me, this is the best Bullet For My Valentine song. Blast beating, heavy riffing, soloing. Just what we want. And everything just seems perfect when the breakdown comes in! SCREAM, AIM, FIRE!
9
4 Words (To Choke Upon)
Top-notch drums and guitar. I love the alternating screams and cleans, and the way the drums set the mood. I like Bullet for the metalcore stuff mainly, and this is the best full-on metalcore song with Hand of Blood a close second.
This is an awesome song. It expresses pain, yet pride. Sometimes, when I feel let down, I just listen to this song, and it fills me with strength. Amazing work.
This whole album was amazing, but this song was perfect. Everyone said I wouldn't amount to anything, well, "look at me now!"
10
Bittersweet Memories
So many things I learn from this song. I listen to this song when I got bad things in my life, like the song talks about. Really complicated. Between love and life.
I love this song! It helped me through a really bad time in my life, and still does. The vocals are amazing and pretty powerful, too. Guitars and drums are so brilliant. This is by far my favourite. In fact, it's my all-time favourite song. Go on - listen to it!
I love this so much. I've got so many bittersweet memories, which I am reminded of when I listen to their songs. 2006 seems pretty far away now, but this song always gets me there. Beautiful.
The Contenders
11
The Last Fight
Great for any epic fight, like its name says. Awesome stuff from Bullet For My Valentine. The solos are all so great, and the lyrics are brilliant. Simply amazing.
Wow! This song is... AMAZING. Great opening with the guitar riff. And great meaning too! It's great. When I'm in a funk, this is usually the song I turn to.
This song is the best Bullet For My Valentine song ever. The powerful and loud vocals of this song are just awesome. Excellent guitar riffs.
12
Pretty on the Outside
This song and 4 Words have the best lyrics, and they're my favorite songs of this band, and I can't understand why this song is 27th! It must be top 3, or at least top 10! Please listen to this music and vote for it, please! So annoying typing too many words to post!
Great song. The lyrics really state the truth in that people's outside should reflect their inside. Listen to it and really embrace the meaning to fully grasp it.
This song is surely top 5! The lyrics are incredible, and by hearing the song, you can feel that hate. This is really a song because it expresses emotions like hate. Vote this one, please!
13
Tears Don't Fall, Pt. 2
I actually prefer this to part 1 in some ways (the chorus is a bit better in part 2, in my opinion), and it's certainly one of my favorite songs by Bullet For My Valentine and my favorite on Temper Temper (closely followed by Truth Hurts for the epic chorus and Dirty Little Secret for the intro).
One of the best songs off Temper Temper. Its riffs are so gripping I have listened to the song over a hundred times in a week... Go Bullet For My Valentine!
It shows the flipside of the first part. The meaning is immense, and the riffs are AMAZING! The intro riff at the beginning is awesome as well.
14
Suffocating Under Words of Sorrow (What Can I Do)
The guitars in this song are really superior to those of Tears Don't Fall, and honestly, its lyrics are also even better. The truth is that I have never felt bored listening to this masterpiece because it has a lot of energy and a deep meaning. I also want to say that this used to be one of the favorite songs of my cousin Yahir, who is no longer with us. May he rest in peace. I honor him by giving my vote to this special song!
It's a very underrated song. The riff and everything in this song is fabulous! Definitely the second-best song after Tears Don't Fall. It would have been number one if its video had been better!
This song features the best guitar solo of all Bullet for My Valentine songs, second only to All These Things I Hate (Revolve Around Me). It is much better than its ranking would suggest.
15
No Way Out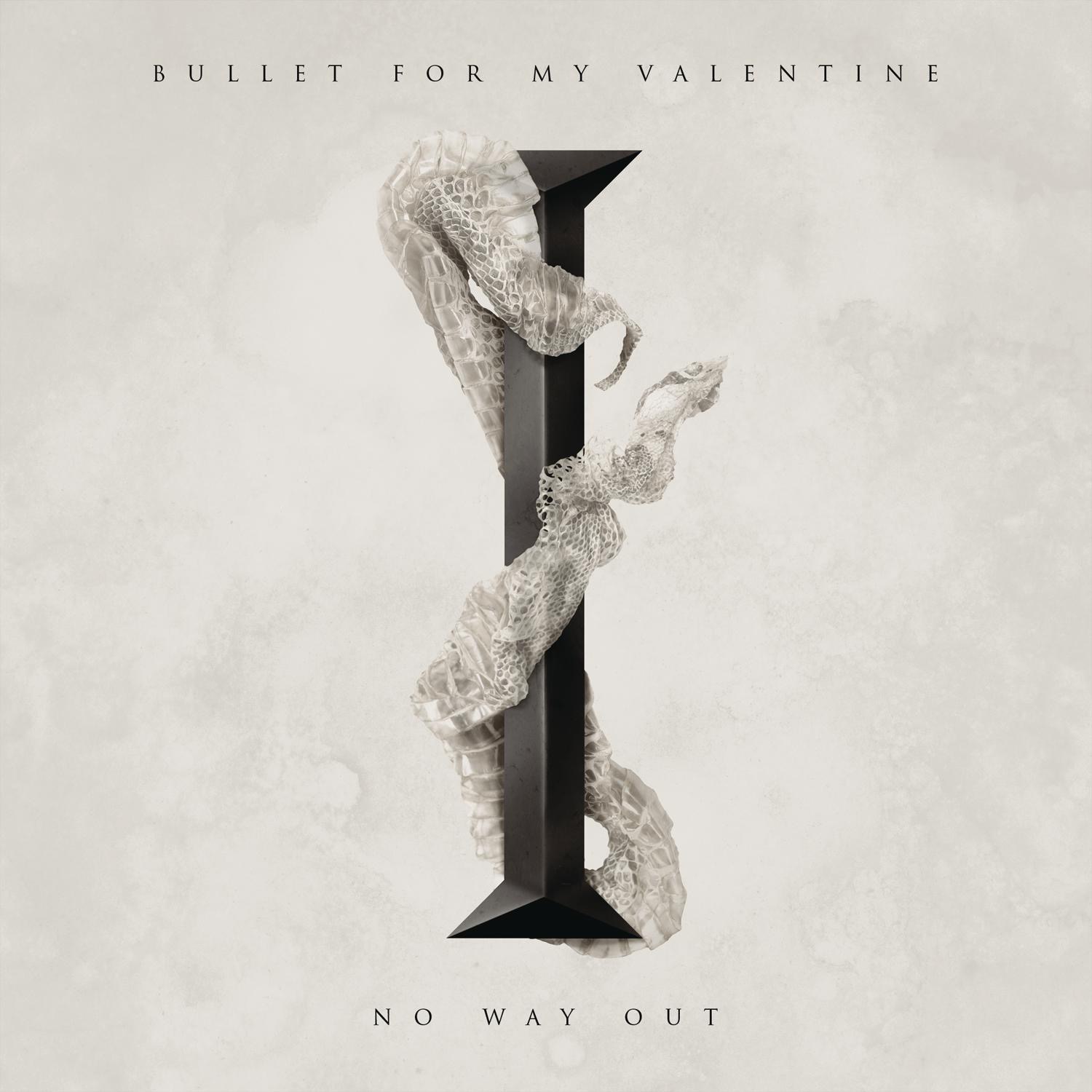 Lots of fans were disappointed with Temper Temper, and these guys needed to give them something heavier to show they are still alive. Then this song came out, and I only have to say this: BULLET IS BACK!
Needs a place here. The band went above and beyond with this song in terms of instrumentals. Shows that they've still got it.
This song is really awesome. I can't stop listening to it. They returned to the metalcore sound, and I'm very glad to hear that. Can't wait to listen to the new album 'Venom,' which will be one of the best album releases in 2015, in my view.

Please vote for this song. It's kicking ass.
16
Cries in Vain
This is a top 3 song, in my opinion, but then again, it's hard for me to put very many of their songs ahead of anything from The Poison album. Absolute masterpiece.
I listen to this song when I'm sad, and it makes me feel better. Awesome song. It is basically the best.
Easily number 1. I don't know why it's at such a poor position... Easily a deserving top ten...
17
Deliver Us from Evil

I really like the riff in this song. It sounds a bit lighter than some of their other songs, but this one is really good.
This is like one of their best songs! It definitely should be in the top 5, at least. Okay, maybe top ten. It has such a wonderful tune to it.
Not in the top ten, because people just haven't heard it.
18
Say Goodnight

This song is fantastic, man. It deserves a much better position than rank 25.

How come nobody voted for it?

It is one of my favorite songs from this band. It's just that, as it is comparatively new, this song got fewer votes.
Feel the pure guitar melody. Stop for a moment and enjoy this awesome piece of art. You will be greatly rewarded at the end of the song. For me, it's No. 1.
Begins with trance music. Good lyrics. Addictive. Please vote for it. Sad to find it at position 26.
19
Don't Need You
After Venom, Bullet just showed us that they will never be 'Temper Temper' anymore. And then this song came up. Love this song so much.
This new song is just lit!
20
P.O.W.
This song is incredibly underrated. A lot of people hate their newer stuff, but screw them. This song is a middle finger to them. It shows that they are still one of the best metal bands ever (my second favorite band, right under Iron Maiden). Listen to it, and you will not be disappointed.
One of the better songs from the album. It should be placed higher. With this song, Bullet For My Valentine successfully created another masterpiece. It won't disappoint.
Why is this song 26th on this list, and Tears Don't Fall Part 2 is 13th? This song is just the best on Temper Temper and better than some that are higher than this.
21
Raising Hell
Bullet For My Valentine is back on track with this one... Love it, and please vote for this new killer...
Love this song so much. It's my favorite Bullet For My Valentine song, to be honest, so underrated it's sad.
Absolutely brilliant new song, more in the style of their first two albums.
22
The Poison
This should be in the top 3! This is easily one of their best songs. Some of the stuff in the top 10 are really overrated and are no match for this!
The Poison is at number 14! Seriously, what are the voters of Hand of Blood thinking? This should be in the top 3 list. It is so AWESOME!
*Facepalm* This is easily one of their best songs from their best album. This is the title track of the said album, and it should be in the top 3.
23
Room 409
This is my favorite song from the band. The atmosphere is oppressive, and the music is crushing.
This song is very brutal. Number one in my eyes.
How can this even be at 21? It's an amazing song, guys!
24
Begging for Mercy
This is a new song, just released from their upcoming album, Fever. This song is AWESOME, and you can get it for free off Tweematic. Just post something saying you downloaded it onto your Facebook from the site, and the download button appears. They do this to get the word out about the album, and I think it's pretty damn smart.
Seeing this song at 56 is a tragedy. It's an absolutely amazing metal masterpiece. This deserves to be in the top 10.
Oh my god, this song is amazing! One of the best songs I've heard from quite frankly ANY metal band. Please vote. It's in the top 5!
25
Letting You Go
Amazing song and the best on the album. It deserves to be higher!
PSearch List