Top Ten Canadian Singers
The Top Ten
1
Celine Dion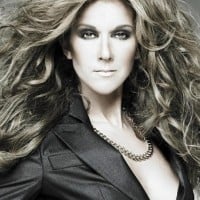 Céline Marie Claudette Dion is a Canadian singer and businesswoman. She is best known for her song "My Heart Will Go On", which is the main theme of the 1997 film Titanic, which was the first film to gross $1 billion at the box office.
Best Canadian singer by far. Her voice is pure and pitch perfect, and her concerts are superb!
She's my favorite Canadian singer, her voice is fantastic!
She does great music.
She is awesome
2
Avril Lavigne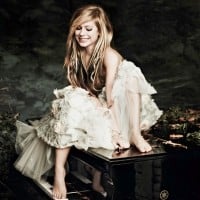 Avril Ramona Lavigne is a Canadian–French singer-songwriter and actress. By the age of 15, she had appeared on stage with Shania Twain; by 16, she had signed a two-album recording contract with Arista Records worth more than $2 million.
Avril Lavigne was basically the right artist at the right time. She was the backlash against what was going on from the mid to late 90s beforehand, which involved the over repetitive Eurodance music at the clubs and the teenybopper stuff like *NSYNC, the Backstreet Boys, and early Brittany Spears, with some of those artists being factory products. Avril Lavigne was society's way of trying to be authentic and genuine, like going back to the point of,"Hey, it's a punker chick being sexy and ambitious, like back in the 80s" or something like that. So she was literally a backlash against commercialized pop.
1. Powerful, soulful voice, great songwriting skills, pretty face, charisma... In the world of Britneys and Christinas, Avril was a breath of fresh Canadian air.
She saved my life, I related to her music and all the lyrics, she's my escape, I wouldn't be here if it weren't for her.
Everybody loves her. Avril should be most popular Canadian singer.
3
Bryan Adams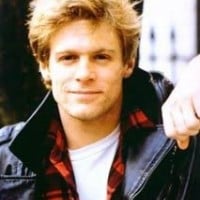 Bryan Guy Adams is a Canadian singer, songwriter, record producer, guitarist, photographer, philanthropist and activist.
He has to be the best Canada has ever produced. 100 million plus records sold and he sounds as good now as he did decades ago. One of the greats of all time.
Legend.
One of the best the world has ever seen.
My most singer that waking me up.
Arrogant Son of a gun
4
Shania Twain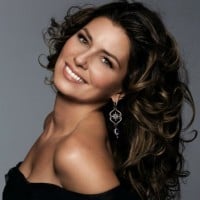 Shania Twain is a Canadian singer and songwriter. She has sold over 100 million records, making her the best-selling female artist in country music history and among the best-selling music artists of all time.
She must be #1. Her voice come entirely and naturally from her beauty and her spirit. She is the artistic spirit of Canada.
Canada's best female country singer.
5
Justin Bieber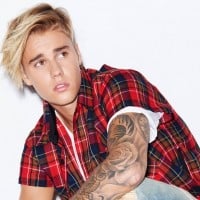 Justin Drew Bieber (born March 1, 1994) is a Canadian singer, songwriter, and record producer. He currently resides in Ontario, Canada and is Christian. He is the son of author Pattie Mallette. ...read more.
No words to explain about his voice..
Marvellous. He is the person who teaches me to become strong in my failures..
I love this man literally and like a brother for me. I am indian but I love Canada.
Because of him.
Such a great man he is

Love you @Justinbieber
I think that Justin Bieber must be the best singer of the whole world.He is amazing! I am a 11 year old sri lankan girl. And I love canada because of him.
He deserves the number 1. He has sold more albums than all of the other ones together.
Justin Bieber deserves to be in 1 place his music is so good and he is so inspirational!
6
The Weeknd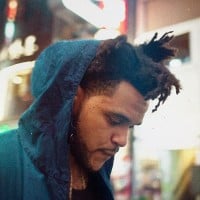 Abęl Makkonen Tesfaye, known professionally by his stage name The Weeknd, is a Canadian singer, songwriter, and record producer. He was born on 16 February 1990 in Toronto, Ontario. He used to upload songs on YouTube in 2010, now he has 3 studio albums Kiss Land, Beauty Behind The Madness and Starboy. He has won 3 Grammy awards and 9 Juno Awards
I'm South African, so I grew up listening to Celine Dion (she is very popular here), and as an adult, I began listening to Avril Lavigne (she has one of the best singing voices, and her first two albums are great). But The Weeknd will always be my favorite Canadian singer and writer.

His music is incredible, and his production is always high quality and unlike anything you have heard before in RnB. In my opinion, his underground music (Trilogy, Kissland) is way better than his mainstream songs like Blinding Lights. His old music helped me through so much; it's like he is singing about me even though I never engage in drugs or sex. The way he sings and writes makes you really feel his emotions and pain. His underrated songs never get boring.
Never heard of him
7
Michael Buble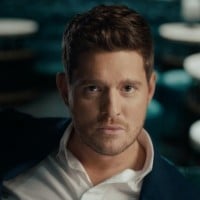 Michael Steven Bublé is a Canadian singer, songwriter, actor, and record producer. He has won several awards, including four Grammy Awards and multiple Juno Awards.
He is my favorite singer...his voice lets me dream and love, he is de Frank Sinatra of today.
I can tell if he's singing on the radio, his voice is that unique, in a good way!
I love his voice! It's so cool and unique!
8
Neil Young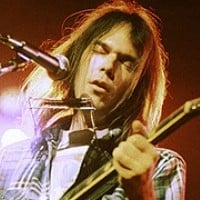 Neil Percival Young is a Canadian singer-songwriter and musician, producer, director and screenwriter.
Incredible career - is he the only one to receive Canadian order of merit?
I can't believe he's not higher?
Poseurs such a Celine and the Bieb, come on, that's not right.
9
Shawn Mendes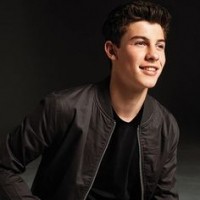 Shawn Peter Raul Mendes is a Canadian singer-songwriter and model. He attracted a following in 2013, when he began posting song covers on the popular video sharing application Vine.
Shawn Mendes is a clear representation of the Canadian ethics and our culture. He is kind and loving. He has sky rocketed to fame in less than 4 years which is incredible. He is very talented and produces one of the best pop music in the world industry. We all love Shawn, he is amazing and deserves to be on the top of the list
Shawn Mendes is incredible! I'm hardly impressed with singers but damn this man can sing and he's gorgeous! He's the whole package. His music sounds great and he's an amazing songwriter.
Why is he under Justin Bieber? I mean, Shawn Mendes is WAY more talented than the person who spits on his fans! Shawn is the best Canadian singer I've ever heard and loved! He's so nice!
Shawn Mendes is an awesome person. Anyone who says negative about him are gone nuts. Negative people go get more information about him and then come here and inform us. He is 1000 times better than Justin Bieber
10
Sebastian Bach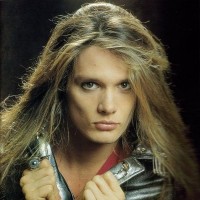 Sebastian Philip Bierk, known professionally as Sebastian Bach, is a Canadian heavy metal singer who achieved mainstream success as frontman of Skid Row from 1987-96. Since his departure from Skid Row, he has had many television roles, acted in Broadway plays, and leads a solo career.
The Contenders
11
Stu Block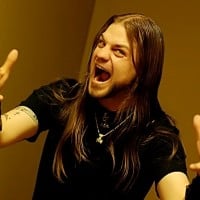 Stuart "Stu" Block is a Canadian singer-songwriter, who was the frontman for Canadian progressive death metal band Into Eternity, and is now the lead vocalist for American heavy metal band Iced Earth.
12
Devin Townsend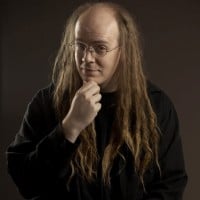 Devin Garret Townsend is a Canadian musician, songwriter and record producer. He was the founder, songwriter, vocalist, and guitarist in extreme metal band Strapping Young Lad from 1994 to 2007 and has an extensive career as a solo artist.
He is better than almost everybody on the list, just go listen to The Death of Music, Bastard, Life is All Dynamics, Kingdom, The Way Home, Awake. come on, Justin Biever ahead of him? What a dumb world
Just listen to his song Kingdom and you'll realise he is much better than 12th
13
Alessia Cara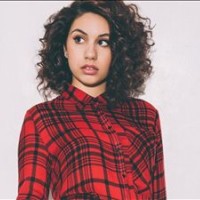 Alessia Caracciolo, born on July 11th, 1996 is professionally known as Alessia Cara, is a Canadian singer and songwriter.
I saw her live, and it was so cool! I've never heard a voice as unique as hers!
I hope she gets # 1 this year... my favorite song she sang is river of tears!
14
Leonard Cohen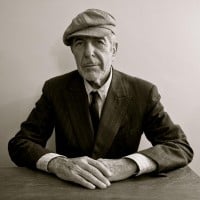 Leonard Norman Cohen was a Canadian singer-songwriter, poet and novelist. His work explored religion, politics, isolation, sexuality and personal relationships. Cohen died on November 7, 2016 at the age of 82.
As a singer, a little rough--but as an interpreter of his own songs, there is no one better.
This man was a genius at writing songs with in depth meaning. His voice had a raspyness sound which added to the lyrics.
One of the greatest songwriters of all time.
How come he is not the first one on the list?!
15
Gordon Lightfoot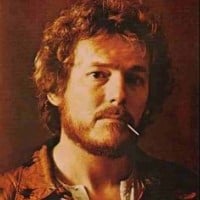 Gordon Meredith Lightfoot Jr. is a Canadian singer-songwriter who achieved international success in folk, folk-rock, and country music. He is credited with helping to define the folk-pop sound of the 1960s and 1970s.
An absolute classic -- the fact that he's not higher on the list is only evidence of the young age of the voters, not of his talent.
One of Canada's all time great writers and folk singers. Truly a legend.
Brilliant singer and songwriter.
Should be in the top 3
16
Massari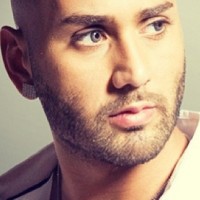 I LOVE this guy's singing! And he is really a nice guy, besides being so hot!
17
Alanis Morissette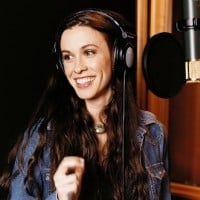 Alanis Nadine Morissette is a Canadian-American alternative rock singer-songwriter, guitarist, record producer, and actress.
Way better than all the Shawn mendes and Justin bieber crap (seriously though, all Shawn mendes songs sound the exact same and are uninspired) I thought it sounded bad at first but then I realized how amazing she is!
18
Drake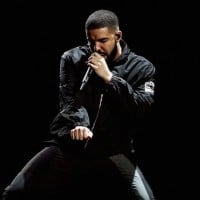 Aubrey Drake Graham, known professionally as Drake, is a Canadian rapper, singer, songwriter, record producer and actor, born on October 24, 1986 in Toronto, Canada. He started his career on Canadian reality show "Degrassi: The Next Generation".
Drake is amazing, his songs are catchy. A lot of people like Drake here and so do I.
Should be number 1!
19
Nelly Furtado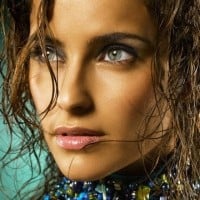 Nelly Kim Furtado is a Canadian singer and songwriter. She has sold 20 million albums worldwide and more than 20 million singles, bringing her total sales to over 40 million records around the world.
She is one of the most widely known singers on this list, as well as one of the best vocalists, deserves to be in the top 5.
She should be in the Top #10.
20
Joni Mitchell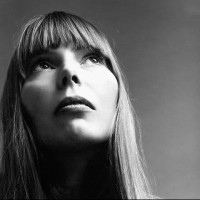 Roberta Joan Mitchell, professionally known as Joni Mitchell, is a Canadian singer-songwriter. Drawing from folk, pop, rock, and jazz, Mitchell's songs often reflect social and environmental ideals as well as her feelings about romance, confusion, disillusionment, and joy.
Join Mitchell wrote hit songs in the 60s and 70s that are still popular today. Her songs "Yellow Taxi", Blue, and Carey are some of the many favorites.
Clearly most of the voters are young, and Joni Mitchell is no longer in the mainstream. But there are still singers trying to emulate her magical voice.
Why the hell is joni so low? Definitely should AT LEAST be in the top 10
How is Bieber above her?!
21
Carly Rae Jepsen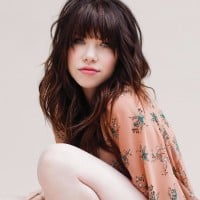 Carly Rae Jepsen is a Canadian singer and songwriter from Mission, British Columbia, and later based in Vancouver. She is best known for her hit song "Call Me Maybe" which topped many charts in 2012.
22
Sarah McLachlan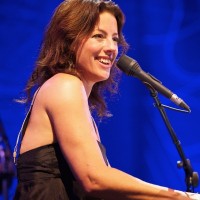 Sarah Ann McLachlan is a Canadian singer and songwriter known for her emotional ballads. As of 2009 she had sold over 30 million albums worldwide.
I love her too. She kind of looks like Amy Grant in this photo. What do you think?
23
Alannah Myles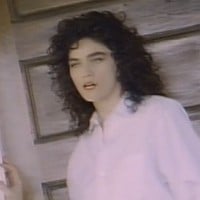 Alannah Myles is a Canadian singer-songwriter and the daughter of Canadian broadcast pioneer William Douglas Byles, who was inducted into the Canadian Association of Broadcasters' Hall of Fame in 1997.
24
James LaBrie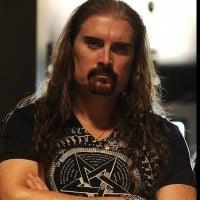 Kevin James LaBrie is a Canadian vocalist and songwriter, who is best known as the lead singer of the American progressive metal band Dream Theater.
25
Paul Anka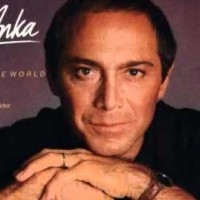 Paul Albert Anka, OC is a Canadian American singer, songwriter, and actor. Anka became famous during the late 1950s, 1960s, and 1970s with hit songs like "Diana", "Lonely Boy", "Put Your Head on My Shoulder", and " Having My Baby".
PSearch List