Top Ten Music Artists With the Craziest Concerts
Was there ever a concert for a band that you went to, and you were like "woah this is crazy". Well that's what I'm countin down today. These are the top ten bands and artists with insane, elaborate, violent, and totally unpredictable actions when they perform live.

The Top Ten

1 GG Allin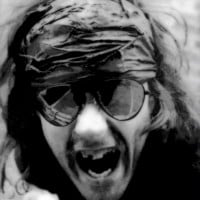 Kevin Michael "GG" Allin (born Jesus Christ Allin; 1956-1993) was an American singer, songwriter and record producer, who performed and recorded with many groups during his career. He was best known for his graphic live performances which included self-mutilation, parading around the stage naked, fighting with members of his audience, and even eating his own feces. He was also known for his vulgar lyrics (which had themes of misogyny, pedophilia, blasphemy, and racism) which polarized listeners and created varied opinions of him. When questioned about his music and shows, Allin often replied that he was trying to make rock music "dangerous" again. He died from a heroin overdose off-stage in 1993. He was originally gonna commit suicide onstage like he promised for several years but never had the chance to due to his overdose.
There's no other way to put this, GG Allin was a lunatic. I would put a picture of him up on this site, but it would most likely get reported and flagged since most of his photos he's either bleeding all over the place, showing off his explicit tattoos ("Life Sucks Scum F***, F*** you with a drawing of a middle finger under it), or naked and harassing a fan at the concert. Allin would wear nothing but underwear or sometimes nothing at all as he sang for his Hardcore Punk band, but no matter the band concert, GG Allin would always be fighting ruthlessly with fans weather the liked it or not. Allin promised his fans that he would commit suicide live on stage at one of his concerts, but he died offstage from a drug overdose in 1993. GG Allin is the definition of hardcore, and that's the way he liked it.
Do you think Marilyn Manson had the most craziest concert? You need to see him. He mutilated himself, attack some of the audiences, wearing on underwear, and mumbling. This situation makes Marilyn Manson formal.
He makes Marilyn Manson look like a monk.
2
GWAR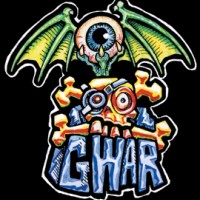 Gwar, often styled as GWAR, is an American heavy metal band formed in Richmond, Virginia, United States, in 1984, composed of and operated by a frequently rotating line-up of musicians, artists and filmmakers collectively known as Slave Pit Inc.
GWAR is a crazy band already. The band is made up of giant monsters with balls hanging from their chin that clam to have come from an alien planet in space that revolves around heavy metal music. GWAR is basically like non gay, hardcore Kiss. At concerts, there's a tradition to kill a hated famous person as violently as possible. Over their long history of senseless, awesome deaths, some of the most notable ones have been:
Snooki
Adolf Hitler
Barrock Obama
Justin Beiber
Marilyn Manson
Jesus
Sarah Palin (eaten by a giant space worm)
Michael Jackson
Osama Bin Laden
Lady Gaga
Kanye West
And hopefully Donald Trump.
3
Slipknot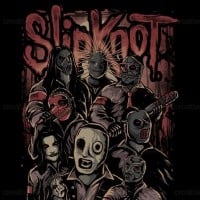 Slipknot is an American metal band formed in 1995 from Iowa. The band is best known as one of the pioneers of the New Wave of American Alternative Metal during the late 1990s - 2000s and are distinguishable by the band's clothing choices, consisting of black/red jumpsuits and horror inspired masks. ...read more.
Same person who mentioned the bonfire here. Some people once started a bonfire during a Slipknot concert. Like, this gigantic bonfire in the middle of the arena. Nobody even tried to put the bonfire out. Everyone was apparently moshing around it.
Apparently the slip knot concert my parents went to, someone started a bonfire. The concert was indoors. Nobody stopped the bonfire.
Corey Taylor of Slipknot is an onstage maniac. He vandalizes concert halls and stages, throws his microphones at people, and lighting stuff on fire. A microphone fiend indeed.
4
Rammstein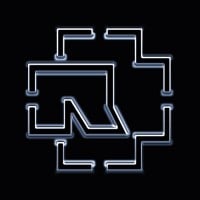 Rammstein is a German Neue Deutsche Härte and Industrial Metal band consisting of Till Lindemann (vocals), Richard Kruspe (guitar), Paul Landers (guitar), Oliver Riedel (electric bass), Christoph Schneider (drums) and Christian Lorenz (keyboard), that formed in 1994 in Berlin . ...read more.
They light themselves on fire every live concert and everything around them with flamethrower backpacks. It gets pretty "heated" at their concerts! HAHAAHA hehe hehe heee...
Their performance of Buck Dich got two of the members arrested.
5
Nirvana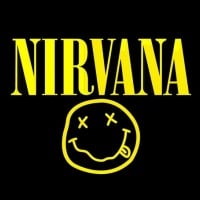 Nirvana was an American grunge band that was formed in Aberdeen, Washington in 1987. Nirvana disbanded after Kurt Cobain committed suicide in 1994. The drummer of the band, David Grohl, went on to start the Foo-Fighters, an alternative rock band. ...read more.
Nirvana's concerts were quite... interesting...(? ) They almost always trash their set of drums, guitars, amps, plug in fans, basses, and surroundings at the end of their concerts (probably not Unplugged in New York though lol). Kurt Cobain broke his wrist by diving in Grohl's drum set 3 times at one concert. At the Paramount Theater in 1991, Kurt ended with "Endless, Nameless" (the only time they played it live, since the concert on Halloween) by being running around in circles, being wrapped around in his own guitar cord, falling onto the floor and countined strumming the guitar rapidly as well as spinning on circles on the stage floor. Meanwhile, Dave is banging on his drums and Krist is smashing his bass. Kurt gets up and destroys a small fan with his guitar, then smashes it until the
6
Marilyn Manson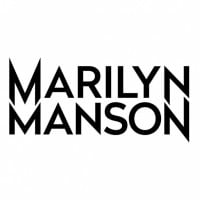 Marilyn Manson is an American rock band from Fort Lauderdale, Florida. Formed in 1989 by frontman Marilyn Manson and Daisy Berkowitz, the group was originally named Marilyn Manson & the Spooky Kids with their theatrical performances gathering a local cult following in the early 1990s. ...read more.
Imagine that Katy Perry's SBHS took a load of cocaine, changed the wardrobe to something out of your worst nightmare, and replaced Katy Perry with a sepressed Kevin Arnold that screams a lot. Congrats, you have Marilyn Manson's concerts.
He performed a sex act with a fan onstage one time.
7
Anthrax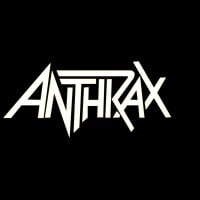 Anthrax is an American thrash metal band from New York City, formed in 1981 by guitarist Scott Ian and bassist Dan Lilker.
8
The Flaming Lips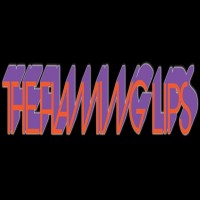 The Flaming Lips are an American rock band formed in 1983 in Oklahoma City, Oklahoma. The group recorded several albums and EPs on an indie label, Restless, in the 1980s and early 1990s.
If you're planning on going to a FL concerts, don't seem surprised to see a man dressed in tinfoil walk down a strobe light covered runway holding a giant golden staff with a giant multi-color hamd that shots lazers everywhere. Imagine what the comcerts would look like if you did a ton of LCD?
9
Mayhem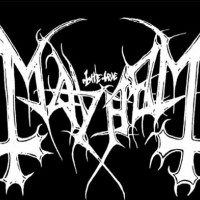 Mayhem is a Norwegian black metal band formed in 1984 in Oslo, regarded as one of the pioneers of the Norwegian black metal scene. The band is also known for the infamous events surrounding them including the 1991 suicide of vocalist Dead (in which former guitarist Euronymous took pictures of Dead's ...read more.
Their lead singer Dead would throw pug heads at the crowd and cut himself. He also carried around crosses on them. At some concerts, they carried Dead in a coffin. He would also have a dead bird in a bag and would smell it to feel the taste of Death.
The former lead singer used to cut himself onstage with glass and throw pig heads at the audience to weed out the posers.
10
Alice Cooper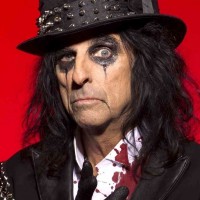 Alice Cooper is an American singer, songwriter, musician and occasional actor whose career spans over five decades.
"crazy?" nah Alice Cooper is cool and being creepy is a part of his stage persona. his concerts are relatively tame compared to some of these other guys and it's also one of the few I'd consider going to. I mean, it's like a cheesy 80's horror film and a rock concert all in one
It's like watching a psychotic play.
The Contenders
11
Cryptopsy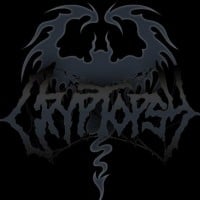 Cryptopsy is a Canadian technical death metal band from Montreal, Quebec, formed in 1988. The band has sold over 300,000 records.
The lead singer would always dig up and ingest worms on stage.
12
Iggy and the Stooges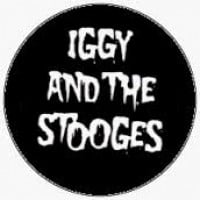 The Stooges, also known as Iggy and the Stooges, are an American proto-punk band from Ann Arbor, Michigan, first active from 1967 to 1974, and later reformed in 2003. Although they sold few records in their original incarnation, and often performed for indifferent or hostile audiences, the Stooges are ...read more.
Iggy invented the stage dive. They created the punk rock movement, which had the most agressive concerts ever (especially hardcore). If you can mosh today, thank these guys.
13
The Who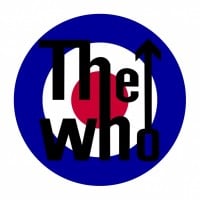 The Who is an English rock band formed in London, England in 1964. The most recognizable lineup was Roger Daltrey (lead vocals), Pete Townshend (guitar), John Entwistle (bass guitar), and Keith Moon (drums). They are best known for their live performances and hit songs Baba O'Riley, My Generation, and ...read more.
14
Tool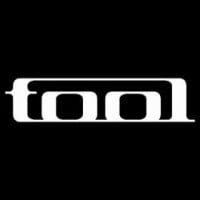 Tool is an American alternative metal/progressive metal band, that was formed in 1990. ...read more.
15
Gorgoroth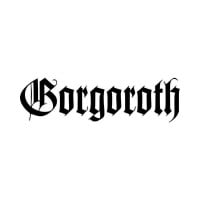 Gorgoroth is a Norwegian black metal band based in Bergen. Formed in 1992 by Infernus, the band is named after the dead plateau of evil and darkness in the land of Mordor (a fictional location in J.R.R. Tolkien's The Lord of the Rings).
I saw a video of one of their concerts on Youtube and it's literally more of a Satanic Black Mass than a music concert. just crazy that they're allowed to perform
They had models covered in blood on crucifixes and would have severed pig and sheep heads on stakes
16
Travis Scott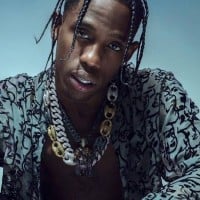 Jacques Webster, better known by his stage name Travis Scott, is an American hip hop recording artist, record producer and musician from Houston, Texas.
I can't believe some people got to see a Travis Scott concert AND a JuiceWRLD concert in the same day in 2021! Those guys are so lucky…
17
The Dillinger Escape Plan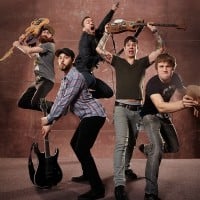 The Dillinger Escape Plan was an American metalcore band formed in Morris Plains, New Jersey, in 1997.
18
Watain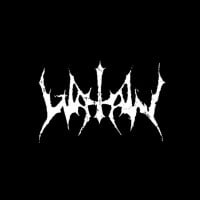 Watain are a Swedish black metal band from Uppsala, formed in 1998. The band's name is taken from a recording by the American black metal group Von.
They've poured blood on the audience.
19
Slayer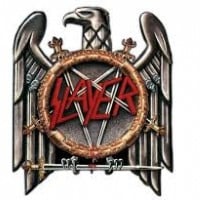 Slayer is an American thrash metal band from Huntington Park, California, formed in 1981 by guitarists Jeff Hanneman and Kerry King. They rose to fame with their 1986 album Reign in Blood, and is credited as one of the big four of thrash metal bands, the others being Metallica, Megadeth, and Anthrax. ...read more.
20
Pearl Jam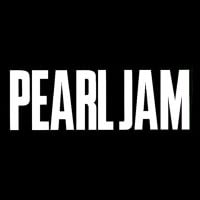 Pearl Jam is a grunge/alternative rock Band formed in Seattle, Washington in 1990. The band had comprised of Eddie Vedder, Mike McCready, Stone Gossard and Jeff Ament. ...read more.
21
The Germs
They would vandalise every town they played in and would give their fans cigarette burns as a souveneir.
22
KISS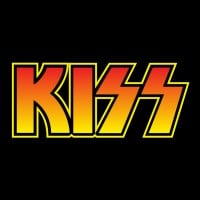 Kiss is an American hard rock band formed in New York City in January 1973 by Paul Stanley, Gene Simmons and the band's original manager, Lew Linet.
23
Shining
This black metal band had one of the most violent concerts in history.
24
Nine Inch Nails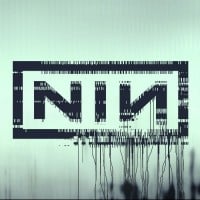 Nine Inch Nails is an American industrial rock band, founded in 1988 by Trent Reznor in Cleveland, Ohio.
25
Iron Maiden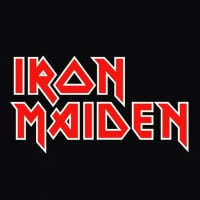 Iron Maiden are an English Heavy Metal band formed in Leyton, East London, in 1975 by bassist and primary songwriter Steve Harris. The most critically acclaimed period for the band was from 1983-1989. With vocalist Bruce Dickinson, bassist Steve Harris, lead guitarist Dave Murray, rhythm guitarist Adrian ...read more.
PSearch List