Top 10 Best Brutal Death Metal Bands
!!!! IMPORTANT !!!!
This list is NOT about Death Metal bands, which appear to be brutal (obviously Death Metal is always brutal..). It's strictly ONLY about bands who belong to the "Brutal Death Metal"-Genre.

ALLOWED:
- (straight) Brutal Death Metal : e.g. Disgorge
- Technical Brutal Death Metal : e.g. Nile
- Slamming Brutal Death Metal / Slam Death Metal : e.g. Devourment

- Brutal Death Metal with slight influences of other genres : e.g. Dying Fetus (BDM+Grind)

NOT ALLOWED:
- Everything else : e.g. Cannibal Corpse, Behemoth, Bloodbath, Decapitated, Meshuggah...
They all are very cool bands, but don't belong here!

(Also: no Deathcore, please... unless like "Cryptopsy" they changed their sound, but had a period, were they played actually Brutal Death Metal.)

If you want to submit a band, but aren't sure if it belongs in here, first check the band in "Encyclopaedia Metallum"! :)

The Top Ten

1 Nile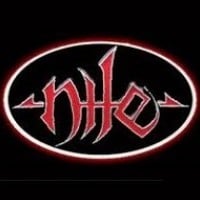 Nile is an American technical death metal band from Greenville, South Carolina, United States, formed in 1993. Their music and lyrics are inspired by Ancient Egyptian/Near Eastern mysticism, history, religion, and ancient art, as well as the works of H.P. Lovecraft.
These are the kings of Technical Brutal Death Metal! Very intense riffing, showing off incredible technicality and skills, paired with blasting drums and brutal deep growling. The unique Egyptian influence makes this an outstanding band even among the best of Brutal Death Metal!
One of my top 3 metal bands of all time.
2
Suffocation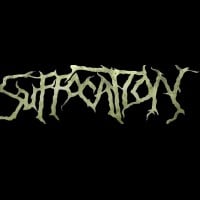 Suffocation is an American technical death metal band that was formed in 1988 in Centereach, Long Island, New York, United States.
This is where the genre of BDM started.
Definitely the best.
Only a good one.
3
Cryptopsy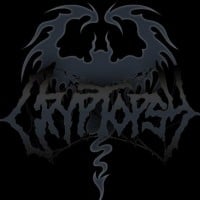 Cryptopsy is a Canadian technical death metal band from Montreal, Quebec, formed in 1988. The band has sold over 300,000 records.
They are definitely in the Top 5. Listen to None So Vile if you don't know them!
None So Vile is amazing.
4
Desecravity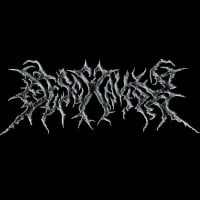 Desecravity is a technical brutal death metal band from Tokio/Kanto, Japan, which was formed in 2007 and is currently signed to Willowtip Records. They released 3 full-length albums so far. Their sound is similar to that of Suffocation or Origin, while it is described as very technical, virtuoso and incredibly fast with furious riffing and raging drums. The current members are: Yuichi Kudo: Drums Daisuke Ichiboshi: Bass Shogo Tokita: Guitars, Vocals
Brutal death metal from Japan. This is just wow! Incredibly fast, overwhelmingly brutal, and extremely technical.
These guys are so brutal and very technical.
5
Dying Fetus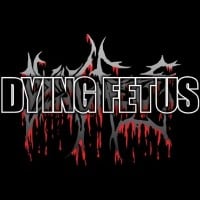 Dying Fetus is an American death metal band originally from Upper Marlboro, Maryland. Formed in 1991, the group is known for their consistently hook-laden song structures, characterized by blast beats, complex riffing, slam riffs and heavy breakdowns.
Favorite band: riffs, brutal voices, attitude.
6
Abominable Putridity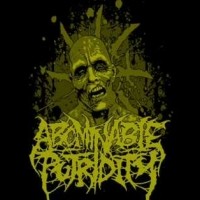 Abominable Putridity is a Russian slam death metal band formed originally from Moscow, formed in 2003. The band has released two albums; In the End of Human Existence and The Anomalies of Artificial Origin. They are one of the most popular brutal death metal bands to day. Abominable Putridity shares the same vocalist as fellow slam death metal band Pathology (Matti Way.)
Russian bastards that can kick ass. Just ignore their debut and listen to their second release.
7
Devourment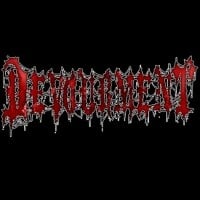 Devourment is an American brutal/slam death metal band from Dallas, Texas. Formed in 1995, the band has split up and reformed three times and Brad Fincher is the only original member.
8
Brain Drill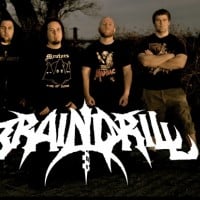 Brain Drill is an American technical death metal band formed in 2005 from Ben Lomond, California. They are signed to Metal Blade Records and released their full-length debut album entitled Apocalyptic Feasting on February 5, 2008. In support of their debut, disagreements were engaged and members began to leave, which led to rumors that Brain Drill was disbanding on March 19, 2008.
American technical brutal death metal band.
Lord Marco is sweet!
9
Origin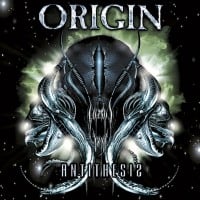 Origin is an American death metal band from Topeka, Kansas, founded in 1998. They have been recognized by music critics and metal fans alike for combining a harsh sound with a high level of technical skill.
10
Beheaded
Beheaded is a Death metal band from Malta. They were formed in 1991, by singer Marcel Scalpello, guitarist David Bugeja, and drummer Chris Brincat.
The Contenders
11
Deeds Of Flesh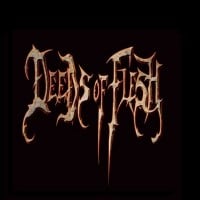 Deeds of Flesh is a four-piece death metal band from Los Osos, California, U.S. They were formed in 1993 by Jacoby Kingston, Erik Lindmark and Joey Heaslet and are still active.
Not a single bad album from Deeds of Flesh.
12
Defiled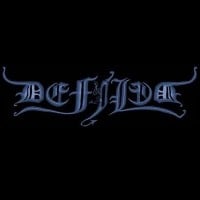 Defiled is a brutal death metal band from Tokyo, Japan, which was formed in 1992 and is currently signed to Season of Mist. They released 4 full-length albums and 1 EP until now, but no breakthrough so far. The current members are: Yusuke Sumita: Guitars Toshihiro Inagaki: Bass Keisuke Hamada: Drums Shinichiro Hamada: Guitars, Vocals
13
Katalepsy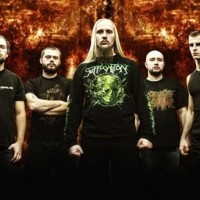 Katalepsy is a Russian slam death metal band from Moscow. They have released two split albums, one EP, two full length albums, and one demo. Katalepsy has established themselves as one of the most prominent acts in the Russian metal scene, and a popular band in the extreme metal underground.
Awesome Russian brutal death! Worth checking out.
Best slam/brutal death band out there.
14
Lykathea Aflame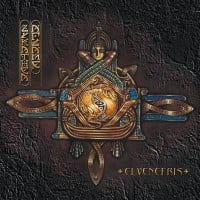 Lykathea Aflame is a death metal band from Czech Republic (Progressive/Technical brutal death metal).
Sadly, they have just one album called "Elvenefris," but this one album is an incredible masterpiece! If you haven't heard of it, go listen to it!
15
Hideous Divinity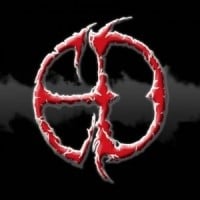 An Italian technical death metal act, Hideous Divinity stands out for their relentless speed and intricate musical arrangements. They skillfully balance technical prowess with thematic depth, often exploring the darker aspects of humanity in their lyrics. Having appeared in multiple festivals and toured extensively, the band has earned a reputation for their high-octane live performances.
16
XavlegbmaofffassssitimiwoamndutroabcwapwaeiippohfffX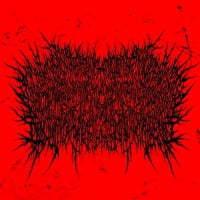 XavlegbmaofffassssitimiwoamndutroabcwapwaeiippohfffX is a South African brutal death metal band formed in 2012. Known for their humorous and intentionally convoluted name, the band often incorporates elements of grindcore and slam into their music. Their lyrics are typically absurd and comedic, poking fun at the extreme aspects of death metal culture. Despite their satirical approach, the band has gained a cult following for their technical prowess and unique take on brutal death metal.
17
Abnormality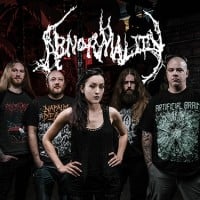 Awesome band! Sociopathic Constructs is such a banger of an album.
Female-fronted technical brutal death metal of quite high quality. Love it!
18
Beneath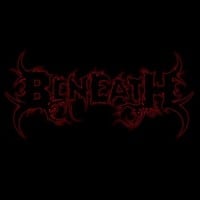 BENEATH is an Icelandic death metal band that was formed during the winter of 2007/2008. After a few minor changes, the current line-up was finalized in November 2008.
Awesome Brutal Technical Death Metal! Just listen to any one of their albums, and you'll hear raw brutality on an incredibly high level of musical virtuosity.
This slays really hard. Truly great Brutal Death Metal from Iceland.
19
Disgorge
Disgorge is a death metal band from San Diego, California, formed in 1992. The band split up in 2006, although the announcement was never officially made.
20
Vomit Remnants
Vomit Remnants is a Brutal Death Metal band from Tokyo, Japan, which was formed in 1997 and are currently signed to Unique Leader Records. They released besides 2 EPs and 2 split-albums only one full-length called "Supreme Entity" so far and are rather unknown among metal fans. Their sound is similar to American Brutal Death Metal band Devourment. The current members are: Michito Hoshi: Bass Keisuke Tsuboi: Drums Kei Ishida: Guitars Takanori Fujioka: Vocals
Japanese classic right here. Their comeback (?) album from 2017 is also excellent, but damn, their debut "Supreme Entity" from 1999 is a masterpiece with beautifully raw sound.
21
Gorgasm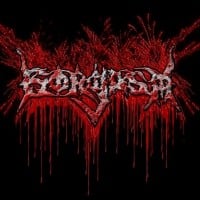 Gorgasm is a 1994 Death Metal band founded in Chicago. The group disbanded in December 2008 and reunited almost two years (2010) later, creating their third studio album Orgy of Murder a year later.
While their music is brutal, it's also surprisingly catchy somehow. Listen to "Masticate to Dominate" and you'll know!
22
Hour Of Penance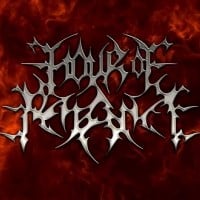 Hour of Penance is a technical death metal band from Rome, Italy that was formed in 1999. The band has no original members remaining.
23
Vital Remains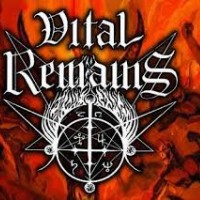 Vital Remains is an American death metal band from Providence, Rhode Island formed in 1988. The band released their first full-length album Let Us Pray in 1992.
24
Defeated Sanity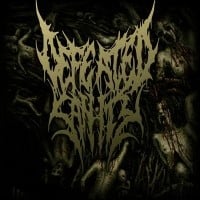 Defeated Sanity is a German technical death metal band from Dachsbach, Bavaria, that was formed in 1994, originally as a side project of guitarist Wolfgang Teske and his son, drummer Lille Gruber.
25
Pathology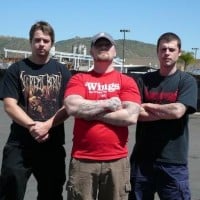 Pathology is an American brutal/slam death metal band from San Diego, California, formed in 2006 by drummer Dave Astor (formerly of Cattle Decapitation and The Locust.) And vocalist Matti Way (also of Abominable Putridity.)
PSearch List