Top 10 Cover Songs of the 2010s
The Top Ten
1
Children of the Grave - Havok

2013.
Excellent Black Sabbath cover.
Havok are a new(er) thrash metal band. No disrespect to Black Sabbath but I like the cover better than the original. Love that double bass drumming they added.
By the way, Children of the Grave is my fave Black Sabbath song with Ozzy.
2
The Sound of Silence - Disturbed
2015.
Simon & Garfunkel cover. For me this is a good cover but not excellent. The best thing about the original are the vocal harmonies. Unfortunately, David D. skipped namely the best part.
Disturbed may not be the best band but this is great, even Ill say that
#9? Best cover EVER, vote this baby to the top!
I think this cover is solid.
3
Rainbow in the Dark - Corey Taylor

4
Dreams - Bastille

Everyone needs to listen to this cover of Fleetwood Mac, it is one of the most chilling songs I've ever heard. It cuts very deep.
5
Rock Me Amadeus - Edguy

2014. Falco cover by a German metal band. The original is sick! And the cover, too!
The song refers to Mozart.
6
Highway Star (Live) - Chickenfoot

Deep Purple cover. It's a live version that was so good that was included in the tribute album "Re-Machined: A Tribute to Deep Purple's Machine Head." Chickenfoot is the band of Joe Satriani.
I really dig this cover. Joe Satriani's playing here is awesome, and the whole band is riding on full cylinders.
7 You Raise Me Up - Jeffrey Li and Celine Tam
8
Same Ol' Mistakes - Rihanna
Tame Impala cover.
9
Africa - Weezer
Better than 100% of Taylor Swift's songs about nothing interesting.
2018. A really good cover. Originally by Toto, 1982
This is actually a really good cover.
Better than Toto's actually.
10
Cold Sweat - Megadeth

2013. Thin Lizzy cover. The best song on Megadeth's album Super Collider, LOL. Super Collider was really bad.
The Contenders
11
Stayin' Alive - San Di Ego
2014. Bee Gees rock/metal cover. Love it. Play the sample to hear the vocals without the original falsetto. Sounds better to me.
Cheers for introducing me to this song. Nice cover!
It sounds cool
12 Rolling in the Deep - Vázquez Sounds
13
Zombie - Bad Wolves
It's like a tribute to Dolores O'Riordan who died in 2018 at 46. She was the singer for The Cranberries. R.I.P. Dolores.
This is probably the best cover this year, and just so so good anyways
A cover of a song by the Cranberries.
14
Ain't Nobody (Loves Me Better) - Felix Jaehn

2015.
Rufus & Chaka Khan cover.
15
Wagon Wheel - Darius Rucker

16
When a Blind Man Cries - Metallica

2012.
Deep Purple cover. It was on the album "Re-Machined: A Tribute to Deep Purple's Machine Head."
17
The Temple of the King - Scorpions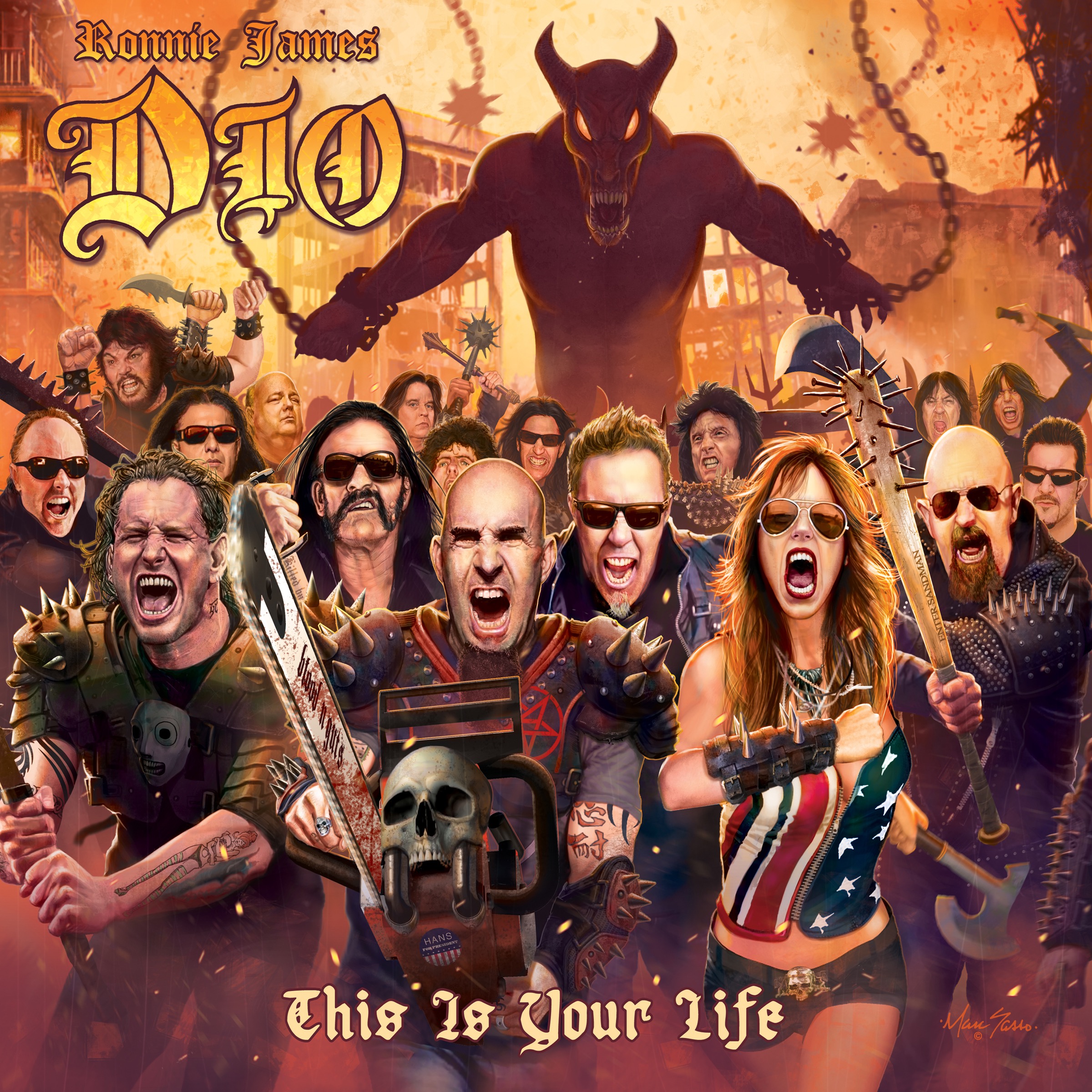 2014.
Rainbow cover
18
Super Trouper - Cher & Meryl Streep
That's very interesting. I know Meryl Streep sang ABBA in the film Mamma Mia but still. And Cher still has it at her age! Amazing.
Thanks for this song, Martin! (and for all other songs you added to this list! )
€"When I called you last night from Glaaasgow"
19 Pursuit of Happiness - Lissie
20
Praying - Malinda Kathleen Reese
21
I Follow Rivers - Triggerfinger
Both versions were big hits in Austria, with this cover version being slightly more successful, topping the charts while the original peaked at number two. Both get lots of airplay now (the original version in The Magician Remix).

I personally prefer the cover version on any level. Vocals, overall guitar based style, whistle segment.
2012.
Lykke Li cover.
22
God Help the Outcasts - Malinda Kathleen Reese
2018.
Disney/Bette Midler cover
23
Eisbär - Eisbrecher
24 Can't Help Falling in Love - Christina Grimmie
25
How You Remind Me - Avril Lavigne
PSearch List