Top 10 Disney Songs of the 2010s
After Mulan was released in 1998, Disney did not release an animated musical film for over a decade. Barring a few exceptions (Lilo & Stitch, Emperor's New Groove), the majority of the movies Walt Disney Animation Studios released during that time period underperformed at the box office and received lukewarm reviews from critics and audiences. After Disney bought Pixar in 2006 and John Lasseter became the chief creative officer of all of Disney animation, the studio underwent a revival period that is still going on today. The studio returned to the musical fairy tale structure of their classic movies, but added modern updates to put a new, interesting spin on them. As a result, Walt Disney Animation Studios released great musical films in Frozen, Moana, Tangled, & The Princess and the Frog. And in this year, Pixar tried their hand at this idea and released their first musical in the acclaimed Coco. This list counts down the greatest Disney songs from movies released during the 2010s.

The Top Ten

1 Let It Go - Frozen
I know how many of you guys hate this song. And you know what, I understand. It's overplayed as hell and was exploited way more than it needed to be. But when you truly get down to it, this song is utterly phenomenal. You've got a character at their lowest point coming to the realization that they don't need to be afraid of who they are anymore. It's a song about being comfortable in your own skin and relieving yourself of the anxieties that have held you back in the past. Broadway star Idina Menzel brought her A-Game here, and her voice perfectly encapsulates the vulnerability and power of the character she's portraying. So yeah, this song is very overplayed. But to me, this is the greatest song that Disney has ever made as a studio and I will defend it to my dying day.
It's really not bad, it's just that it got way over played so in response people suddenly thought it was a bad song.
Definitely better and more memorable than any of the songs from Olaf's Frozen Adventure
2
Remember Me - Coco
I want Kristen Anderson-Lopez and Robert Lopez to write Disney songs for decades in the future. The lyrics to "Remember Me" are so touching and really hit home for me. My family means so much to me. I value them above everything else in my life. That's why the tender tone and genuineness of this tune truly warms my heart. In many musicals, a song is played early on in the beginning and it becomes grander and louder as the film goes on. Coco's signature tune does the exact opposite, and it is very clever in how it's carried out. The song is played at multiple points in the film, including what is probably its best scene. What is that scene? I won't dare spoil it for you. Just bring tissues and thank me later.
If this doesn't win an Oscar, I'm gonna start a riot. It's the very first Disney song that has made me cry.
I love the movie and the song. Kristen Anderson-Lopez and Robert Lopez are lyric geniuses.
Better win an Oscar.
3
Shiny - Moana
This is completely my personal preference for why this song is so high on the list. It doesn't mean much in its movie's story and it's sung by a character who's only on screen for about 5 minutes. But purely based on how it sounds, this is one of my favorite songs that Disney has ever created. It doesn't sound anything like a Disney song. It sounds like something you would hear off of David Bowie's Aladdin Sane. It combines elements from glam rock, funk, progressive rock, disco, art rock, R&B, and psychedelic rock. Jemaine Clement, a very talented comedian/actor/singer, sounds amazing and packs loads of personality and charm to make "Shiny" stand out from any other Disney song. Sonically, it's Disney's most unique musical experiment. And I love every bit of it.
4
I See the Light - Tangled

While I like all the songs on the Tangled soundtrack, they all seem a little too predictable and standard in my opinion. A lot of them just sound like songs you'd hear like songs you'd hear on the radio. The opening of "When Will My Life Begin? " sounds almost exactly like the opening crescendo of "Pinball Wizard" by The Who. Out of all the Tangled songs, "I See the Light" stands out the most to me. Tangled is the most recent film that the great Alan Menken wrote the music for, and this is easily one of his Top 5 songs. It's a great ballad performed by two good characters that perfectly orchestrates the feelings that they have for one another.
This is such a sweet sequence that just makes my heart melt every time. It's one of my top three favorite songs from Tangled, up there with "I've Got a Dream" and "Kingdom Dance". I love this movie so much.
5
How Far I'll Go - Moana
Auli'I Cravalho was a great find for Disney. If you know about the making of Moana, you would know that this was her first acting performance in anything at this scale. With all that pressure to voice the lead in Disney's next animated feature, she knocked it out of the park. And in her character's signature song, she sounds fantastic. The song is very meaningful and it all comes together in that sweeping, grand, soulful chorus. I love songs that start off slow and continue to build with each verse to the point where they feel like an explosion of emotion by the time the final chorus comes in. "How Far I'll Go" perfectly utilizes this technique. After her performance in Moana, I hope that Cravalho has a long and successful career in her future.
Honestly, Auli'I Cravalho was just the perfect role for Moana! She is a very very good singer and this song was pretty good!
6
For the First Time in Forever - Frozen

This entry is counting both the original rendition of this song and its reprise duet later on in the movie. While Kristen Bell does not nearly have as much singing experience as her fellow Frozen cast members, she still manages to bring so much personality and charm to her vocal performance and she sounds wonderful to listen to every time she sings. The original song and its reprise orchestrate the characters of Anna and Elsa perfectly. Anna's joyful, quirky singing and Elsa's nervous, subdued vocals play off each other very well. The optimistic, booming nature of the original version and the pleading, emotionally complex sound of the reprise come together to create an overall great sounding tune.
7
Do You Wanna Build a Snowman? - Frozen
"Do You Wanna Build a Snowman? " is a very interesting musical number in the fact that it is sung by the same character at three different ages. Roughly ten years pass by from the time the song begins to the time it ends. It's a very unique way of showing the passage of time and how the lyrics relate to the current situation. I'll admit that the song is very simple in terms of its sound, but that is exactly what makes it so strong. The piano adds a very innocent and longing tone to the song and you can feel the emotion flowing through each of the three singers. Kristen Bell did a cover of this song with Dave Grohl on a talk show and proceeded to mash it up with "Enter Sandman" by Metallica. My favorite actress and my favorite musician singing one of my favorite Disney songs, and then covering one of my favorite songs from one of my favorite bands. That's almost too much for me to handle.
8
You're Welcome - Moana

IF YA SMELL WHAT THE ROCK IS COOKIN'! Had to do that. I apologize. I wonder twenty years ago when Dwyane Johnson was a WWE superstar, if he ever imagined that he would be voicing a character and singing a Disney musical. "You're Welcome" is everything awesome about Maui encapsulated into a single musical number. He sings about all of his incredible abilities and the numerous deeds he has done for the humans of the world. The rap verse in this song is actually unexpectedly great too. I guess that's what happens when you get Lin-Manuel Miranda to write the songs for your movie. It was the first and only time rapping has been incorporated into a Disney song. And it somehow didn't come off as forced or pandering.
This song was probably my favorite from Moana, it was just fun and it was just funny how someone like The Rock got a musical number
9
Love is an Open Door - Frozen
Out of all the songs on the Frozen soundtrack, "Love is an Open Door" sounds the most like a song you would hear on the radio. A simple beat drives the melody of the tune and it borrows a lot of elements from modern pop rock. However, the execution of it is very good in my opinion. The Lopezes have a knack for writing irresistible catchy tunes and this song is no exception. The combination of the male and female vocals make the song sonically pleasing, the melody featured in the verses sticks in your head, and the chorus sounds so large and explosive. The lyrics are pretty clever too. Hans' true motives are foreshadowed with the line "I've been searching my whole life to find my own place." This song is also technically a villain song that the audience or the protagonist don't know is a villain song yet.
10
Mother Knows Best - Tangled

"Mother Knows Best" is one of the more interesting villain songs in terms of its context in the movie it's featured in. We, as the audience, know that Gothel is the villain of the movie and is manipulating Rapunzel to stay in her tower so she can continue to live. But Rapunzel has no clue about this and just sees the song as her mother being too overprotective of her. It's interesting in the fact that it can be viewed in both these ways. It's a great form of dramatic irony. The song itself has a nice melody and solid lyrics.
I kinda felt like it was a waste of time. I can appreciate the message it managed to convey, about Gothel's selfishness and manipulative nature, but it seemed to take forever.
The Contenders
11
Kingdom Dance - Tangled

This is probably the single best piece of original instrumental music disney ever put into a film.
Such a powerful song with beautiful music and visuals.
12
Almost There - The Princess and the Frog
I don't how this song wasn't on here.
13
When Can I See You Again? - Wreck-It Ralph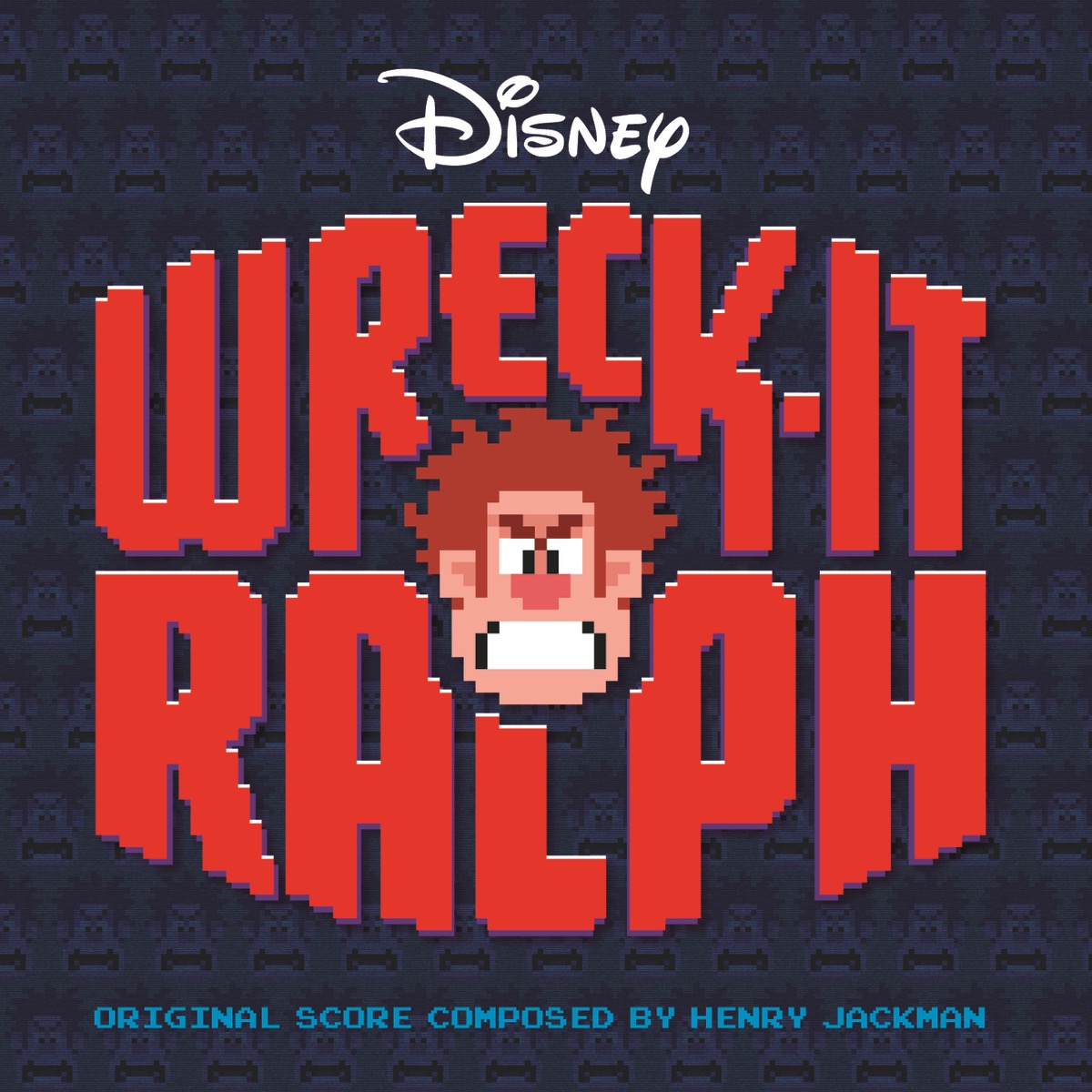 14
Down in New Orleans (Finale) - The Princess and the Frog
15
Dig a Little Deeper - The Princess and the Frog
16
When Will My Life Begin - Tangled
I added this song because I ask the same thing everyday.
17
We Belong Together - Toy Story 3
18
Try Everything - Zootopia
19
Immortals - Big Hero 6
BAdd New Item