Top 10 Best Female Indian Singers
The Top Ten
1
Shreya Ghoshal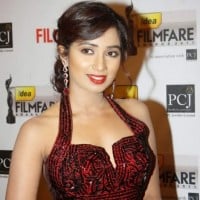 Shreya Ghoshal is an Indian playback singer. She has received twelve National Film Awards, twenty Filmfare Awards and eight Filmfare Awards South to date.
She is the best singer I have ever heard. She knows all the techniques, and her style of singing is truly unique. I believe she is at the top of the list among singers today. She is a versatile singer who can perform in any style. If you compare her Chikni Chameli with Mere Dholna, you'll get the idea that she can sing anything. When she sings in regional languages, she immerses herself so deeply that it's as if she's from that region. She is the best, and she is unique. For these reasons, many people and contestants are trying to copy her.
She is the queen of my heart. I and the whole of India love her so much that it can't be put into words. How beautiful and versatile she is makes me want to stay with her forever. Writing about her is endless and will continue for years and years.

I do not know her, but I can still say that her nature is extraordinary. Anything she does is as beautiful as she is. She is also the best singer ever. She looks gorgeous without any makeup. I personally think that the new generation loves her, as do my friends, sisters, and even my mother.
2
Lata Mangeshkar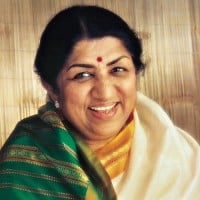 Lata Mangeshkar was an Indian playback singer and music director. She was one of the best-known and most respected playback singers in India.
She is a great singer. She should be in the number 1 position. That's why I have given her my vote. I want all other song lovers to vote for her and listen to her songs, which are really impressive. So, I wish the best of luck to you, Lata Ji. Please sing some more beautiful songs for your fans.
Lata is beyond comparison. India will lose the greatest person born in the country at her demise. She has come over the edge numerous times in numerous decades. It is an insult to put her name alongside other novice singers. In fact, she is a yardstick by which to measure other talented voices. The country has honored her with the highest honors already. She is a legend among legends.
Lata Mangeshkar has the sweetest and softest golden voice, which is the best in the world. She is the best female singer and is fondly called the "Nightingale of India." She was awarded India's highest civilian award, the Bharat Ratna. Many singers such as P. Susheela, S. Janaki, K.S. Chitra, and Shreya Ghoshal were greatly impressed by the divine singer Lataji. She attracts everyone with her great voice and can even make a weeping baby smile. She is the "Goddess of Music" and the "Melody Queen."
3
K.S. Chithra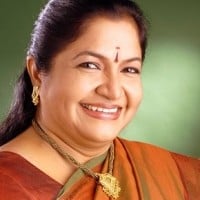 Krishnan Nair Shantakumari Chithra, often credited as K. S. Chithra or simply Chithra, is an Indian playback singer from Kerala. Chithra also sings Indian classical, devotional, and popular music.
K.S. Chithra is the best singer across all genres and languages she has sung in. She is amazing, cute, and very pretty to look at, too. I really like her songs in Kannada, Telugu, Malayalam, Tamil, Bengali, and Hindi. She could become an actress as well. I admire her behavior, politeness, humility, and respect for elders. She is a role model for young singers.
Chithra has the voice of a legend. She is really versatile, and her voice is possibly the most beautiful I've ever heard. I've seen her live, and every single time, she surprised me with her unbeatable quality. She keeps progressing and progressing!
She just has a great voice, and her low notes are incredibly low, while her high notes are really high! I mean, some people can only go so low or so high, but this lady can do both and hold those notes steady for a long time!
4
Asha Bhosle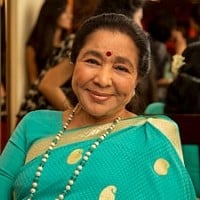 Asha Bhosle, is an Indian playback singer. She is best known for her playback singing in Hindi cinema, although she has a wider repertoire.
She is the best female playback singer as she has sung every type of song, which is difficult for a singer to sing. She has versatile talent in singing, but one more thing I want to say is that I can't compare her with Lata Ji. If I had the chance to vote for both, I would definitely give equal votes to both. However, due to my choice of songs being different, I prefer to listen to songs of Asha Ji.
Asha Ji's voice is indescribably amazing - so unbelievably talented. Watching her on stage is an experience that makes any other concert pale in comparison. #LoveAshaBhosle
I think Asha Ji is the best. She's an incredible and evergreen singer.
5
Alka Yagnik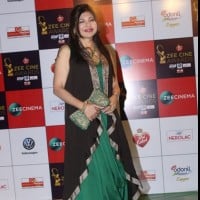 Alka Yagnik is an Indian playback singer. She is noted in Indian cinema for a career spanning over three decades.
Alka is the best playback singer of all time. She has made the careers of many heroines. In contrast, singers like Shreya, who haven't even established their own careers, cannot produce hit after hit to make any heroine memorable. This is why today's singer Shreya is also like today's heroines - very part-time and very common. Many other singers can not only mimic Shreya but also sing like her. So, no more voting for the undeserving Shreya. Only vote for Alka. Alka has the greatest female playback voice ever, and her voice is perfectly suited to Indian cinema.
Alka has the best voice ever to grace the world of music. Her voice is the most beautiful among all female vocalists. Her voice has weight, which other artificial singers like Shreya lack. Her voice is incredibly natural, making everyone fall in love. This is why, whenever emotions, feelings, charm, charisma, attraction, tenderness, and romance are considered, Alka's voice is at the top of people's minds.
6
Sunidhi Chauhan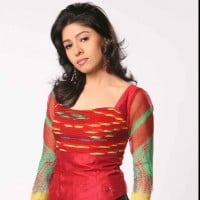 Sunidhi Chauhan is an Indian playback singer. Born in Delhi, she began performing in local gatherings at the age of four and made her career debut at the age of 13, with the film Shastra.
She is the best of the best. She hosts Indian Idol as well.

She has the highest fan following and she is very down to earth. She is a real singer and an icon for the young. Lots of people from all over the world like her songs.
She is the best singer I've ever seen. She brings magic to the entire song. The way she sings is so natural and overwhelming. She is suitable for any type of song and brings life to it. She is the greatest singer I have ever seen. I don't think I'll ever see a better singer than her. Love you, Sunidhi.
I love Sunidhi Chauhan's every item song. Her item songs are super hits. She has an active and attractive voice. I just love it. She should be placed in the number 1 position.
7
Geeta Dutt
The sweetest singer ever. She was a blend of both Lataji and Ashaji. She could be as romantic, sad, and serious as Lataji while also being as mischievous and versatile as Ashaji. She is also the most beautiful singer ever. She was the only singer that Lataji secretly feared, and with Geetaji in the picture, Ashaji had zero chance of rising to the fame she enjoys now. If Geetaji had lived until now, she would undoubtedly be more famous than either Lataji or Ashaji. Composers like SD Burman and OP Nayyar always chose Geetaji for their songs. She even had the talent and ability to make it to the Guinness Book of World Records if not for her ill-fated marriage to Guru Dutt. She may not have had a long life, but her songs certainly have.
She was the best and most versatile among all the female playback singers of Hindi films between the 1940s and 1970s. She had a short lifespan, which may be the reason why many people from the present generation don't know her. She should actually be ranked among the top singers.
8
Noor Jehan
Melody Queen Madam Noor Jahan is the world's number one singer. She had a unique, strong, melodious, and sweet voice that is incomparable to anyone else. She deserves to be number one.
World's number one singer.
She has the most beautiful voice and expression. I love her voice and the emotion she brings to her songs.
9
Anuradha Paudwal
Anu has the best voice in the world of music. Among all female vocalists, her voice is the most beautiful. Her voice has a depth that other manufactured singers like Shreya and others lack. Her voice is incredibly natural, making everyone fall in love with it. This is why, when emotions, feelings, charm, charisma, attraction, tenderness, and romance are considered, Anu's voice is at the top of people's minds.
Anuradha is a truly unique singer that Bollywood has failed to appreciate properly. Her excellent style of singing, combined with her melodious voice, not only captivates me but also works as a mood changer. She is the only real competitor to the legendary Lata Mangeshkar in all aspects.
Anuradha had a far sweeter voice than Alka or Kavita. However, fate was not on her side, and she was gradually phased out of the Hindi film industry as Alka replaced her.
10
Suraiya
The quality of the song and voice is too good.
One of the best singers of all time.
The Contenders
11 Hemalatha
12
Kavita Krishnamurthy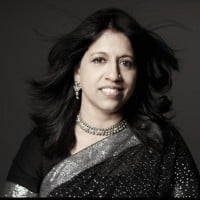 Kavita Krishnamurthy is an Indian film playback singer. Trained in classical music, Kavita Krishnamurthy has recorded more than 18,000 songs in 16 languages in a career span of 30 years.
This female singer is the best. Many songs that she has sung with Kumar Sanu are nice, and she is an amazing singer. I like her very much.
Her voice is exceptionally well-suited for the Tamil language. She should have sung many more songs in Tamil.
Without a doubt, she is my favorite singer. Incredibly versatile, incredibly humble, with an amazing unique voice.
13 Shamshad Begum
14
Palak Muchhal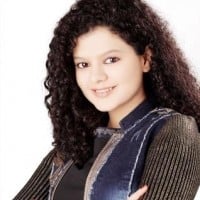 Palak Muchhal is an Indian playback singer. She and her younger brother Palash Muchhal perform stage shows across India and abroad to raise funds for the poor children who need financial assistance for the medical treatment of heart diseases.
Palak Muchhal's melodious voice touches the inner core of our hearts. She is a very talented singer. She has been singing since childhood to raise funds for the treatment of heart patients, specifically for poor children suffering from heart diseases. She has already sponsored more than a few heart surgeries. This talented singer, who serves the nation, should be at number 1.
Palak and Shreya should both be at number 1, as they have nearly exactly the same voice. It's not fair for Palak, as she's young and has such an incredible voice.
Palak Muchhal deserves to be at number 1. She is my favorite. I think she faces the problem of lack of popularity, but if you don't know her, you should definitely listen to her songs. Different from what others say, I would like to mention that her voice is much better than Shreya's, although I love Shreya's voice equally.
15
Sadhana Sargam
Sargam has sung in many Indian languages for films, television serials, and music albums. She is well-known for her 1990s Hindi songs and recent South Indian songs. She is the only Indian playback singer who has sung in more than 24 regional languages. She also holds a record for being the only North Indian to have won the National Award for a South Indian song. She is also a trained Hindustani classical singer and has ventured into the southern Carnatic classical style with ease.
Sadhanaji is someone who has devoted her life entirely to music. Her voice is the sweetest I have ever heard, and all her songs bring such peace to our minds. She definitely deserves more recognition and opportunities. I feel sad that she is singing very few songs these days. I also admire the tough classical songs she used to sing at the beginning of her career with such ease and a sweet smile on her face. She is a great person.
16
S. Janaki
Capable of singing all kinds of songs, she also respects the talents of others. When we watch her songs in videos, it appears as if the actress on screen is the one singing. I believe this is the first quality of a playback singer. Her songs reflect the emotions of the character for whom she is singing. There may be some singers like K.S. Chitra, P. Susheela, and others who have somewhat better voices than Janaki. However, when considering versatility, expressing emotions solely through voice, respecting others, treating other singers as friends, and being capable of voice modulation, S. Janaki is the first singer who comes to my mind. We can visualize the emotions of the characters to whom she is singing.
Janaki is an incomparable singer in India, possessing a sweet, strong, metallic voice. She has sung around 20,000 songs in 12 languages, including Telugu, Tamil, Kannada, Malayalam, and Hindi. She is known as the "Singer of Expressions" due to her unparalleled ability to convey perfect expressions, which no other singer can do. She has also sung many breathless songs and is known for singing extremely difficult songs without taking a breath, a feat unmatched by any other singer.
17
Anwesha Dutta
Anwesha is going to be the best singer in the future, as she has already proven her talent in every competition.
She has all the skills that make a great singer. She is the future of Indian playback singing.
Anwesha Dutta deserves to be in the top 5 female singers in Bollywood.
18
Neha Kakkar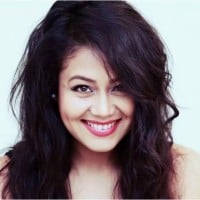 Neha Kakkar is an Indian playback-singer. She competed on the television reality show Indian Idol season 2 in 2006. In 2008, she launched the album Neha The Rock Star with music composed by Meet Brothers.
She should be in the top 10.
I love her voice.
She is one of the best singers.
She has sung all types of songs, like sad songs, rock songs, party songs, Punjabi songs.
Neha Kakkar is the best of all female singers. Her vocals are undoubtedly incredible.
How come she is here? She is better than other singers above.
19
P. Susheela
P. Susheela has a truly feminine, honey-like voice. Most of the present-day singers have androgynous voices that they sometimes modulate to sound feminine. As a result, their voices are not consistent throughout a song, nor are they recognizable when you hear their various songs. P. Susheela's voice has the right amount of sweetness, which only increases the listener's desire to hear more. She is unique in her perfect diction, regardless of the language she sings in. Her emotional depth and versatility are unmatched.
I am feeling two things at the same instant. First, I am so depressed with her position. Second, I am proud to see that even the present generation of music lovers have this legendary singer in their hearts. According to me, Susheela amma and Lata ji should be given the first place without any votes, as these two personalities are the reason and inspiration for other singers. Even Lata ji, S. Janaki, K.S. Chitra wonder at Susheela's singing capability. But please, if you guys are true music lovers, place Susheela amma and Lata ji in the first place as default.
20
Neeti Mohan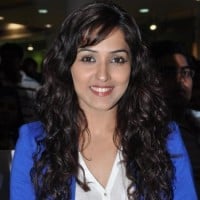 Neeti Mohan, also credited as Neeti, is an Indian singer. She was one of the winners of the Channel V show Popstars and as such, became a member of the Indian pop group Aasma with the other winners of the show.
She is the most versatile singer I have ever heard! She also judged The Voice India Kids 2016.
Neeti is a very versatile singer and will be the next Alka Yagnik in the future.
She is my favorite singer. I like all her songs. She has a nice voice.
21
Vani Jayaram
Shreya, Lara, and Vani are my favorites. Vani has the most effortless singing of them all, and her high notes are such a wonder of nature.
She is the most amazing singer in the universe. I would rate her at the top of everyone.
Words fail me. Any human can find peace of mind through her songs.
22
Kanika Kapoor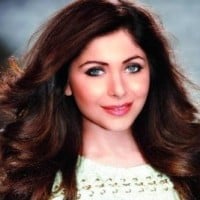 Her voice is superb.
I like your songs.
Kanika Kapoor is an amazing singer. Kanika's voice is too good. I'm the biggest fan of Kanika.
23
Pinky Paras
Her song is superb. She deserves to be at the top of this list because she is so talented. She has made great efforts by remixing the superhit song Sawan Main Lag Gayi Aag by Mika Singh. She is so kind-hearted that she treats her fans as friends. No other celebrity does that. Her voice and styling are awesome, which makes her stand out among other singers.
I like songs that have some uniqueness in them. Her attempt to remix a great song from 1998 by the famous singer Mika Singh is itself a great effort. The conversion of a male-voice song into a female voice remix is a challenging task, and she succeeded. Hats off to the whole team of Sawan. You guys rock!
She is the best singer I have ever known. Her magical voice made her first song a superhit, and now she is all set to release her second song. With just one song, she has reached great heights in the industry. She deserves to be in the top 10.
24
Sujatha Mohan
Sujatha or Suju is one of the best playback singers of this generation. Fortunately or unfortunately, she did not receive a national award due to a lot of politics inside the National Award Jury. Twice she missed out, once in a Tamil movie and another in a Malayalam movie. Her voice is sweet and melodic, especially in duet songs. She has sung many songs for A R Rahman and Vidya Sagar, and they have been a lot of hits. She is one of the eligible persons to be in the top ten. Even after completing 50 years, she is amazing. May God bless her to be in this industry for many more years.

Thanks & Regards,
Your loving fan,
Anand Prabhakaran
From Palakkad, Kerala.
It's even a shame for Chitra Ji to receive a national award for Oo La La La instead of Sujatha, who should have received it for Poo Pookkum Osai from the same movie, Misarakkanavu. She was overlooked for the national award just because the song was sung by Sujatha. However, the people of India have given her a much better award many times over, from their hearts.
25
Monali Thakur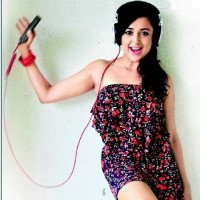 Monali Thakur is an Indian playback singer and actress.Through her successful singing career, she is the recipient of a National Film Award and a Filmfare Award.Thakur won the National Film Award for Best Female Playback Singer for the song "Moh Moh Ke Dhaage" from the film Dum Laga Ke Haisha and the Filmfare Award for Best Female Playback Singer for the song "Sawaar Loon" from the film Lootera, and... read more
She is not only a good singer but also beautiful.
She has a rare combination of a beautiful voice and face.
Very versatile singer.
PSearch List