Top 10 Best Jazz Drummers
A list about the best drummers in the most underrated genre ever! "Jazz era".

The Top Ten

1 Buddy Rich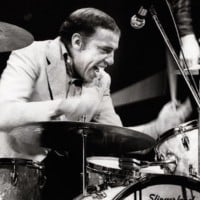 Bernard "Buddy" Rich was an American jazz drummer and bandleader. Widely considered one of the most influential drummers of all time and known for his virtuoso technique, power, and speed, Rich was billed as "the world's greatest drummer" during his career.
There is not enough words to express the greatness and superior drumming of buddy rich. Whether he was playing a small venue night club or huge arena or jazz festival he gave you more than a hundred percent. Many drummers claim to play like buddy rich. But there was only one buddy rich. Like Gene Krupa said many many times buddy rich is the greatest drummer to draw breath. That statement by gene Krupa still holds true today
Maybe it's a matter of big band versus small group. True, he totally kicks ass in the big band. Ditto for Krupa. But all in all, I'd rather listen to Max, Art, Elvin, Tony, Jack, Roy and many others.
Nobody touched this guy. The greatest of them all. Hands like machines. There will never be another like him again.
He's the best! Just watch his solo in 1970 on YouTube and you'll know!
2
Elvin Jones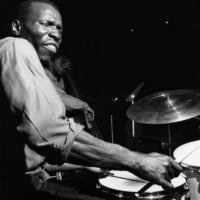 Elvin Ray Jones was an American jazz drummer of the post-bop era. He showed an interest in drums at a young age, watching the circus bands march by his family's home in Pontiac, Michigan.
You have Tony Williams' photo for Elvin...come on.
Elvin was a truly profound player who freed the drum concept from linearity. Great depth of ideas and powerful swing.
Most creative drummer ever. Syncopated snare work was extremely unique.
3
Gene Krupa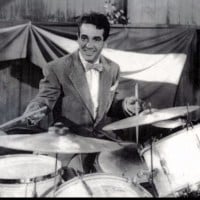 Eugene Bertram "Gene" Krupa was an American jazz and big band drummer, band leader, actor, and composer.
Gene Krupa is generally cited as the jazz drummer who brought the traps out front as a solo instrument. Without his innovations and leadership, there would be no other star drummers - no Buddy Rich, Louis Bellson, Max Roach, Frankie Dunlop, Chico Hamilton, Mel Lewis, Elvin Jones, Billy Cobham, Tony Williams, etc., etc. (As a matter of fact, Buddy Rich, a close friend, called Gene the "beginning and end of all jazz drummers.") Gene was either at the top or close to the top of the public's favorite jazz drummers for several decades, especially during his first decade of stardom (1935-45) and was a beloved figure amongst other jazz drummers - in fact, other jazz musicians- for his entire professional life. He influenced all who came after him. Although some other drummers are cited as having the best "chops," Gene's chops were dazzling; it seemed that whatever he wanted to do on the drums, he could do, and if for some reason he couldn't, he studied further and got up to speed. Gene was a ...more
4
Billy Cobham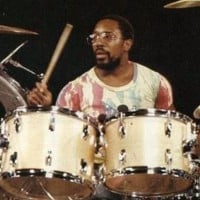 William Emanuel "Billy" Cobham is a Panamanian American jazz drummer, composer and bandleader, who permanently relocated to Switzerland during the late 1970s.
5
Antonio Sánchez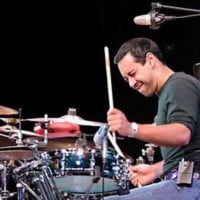 Antonio Sánchez is a Mexican jazz drummer. In 2014 his popularity increased significantly when Sánchez composed original music for Birdman.
6
Louie Bellson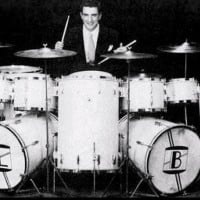 Luigi Paulino Alfredo Francesco Antonio Balassoni, known by the stage name Louie Bellson, was an American jazz drummer.
For my money, more musical and entertaining than Buddy Rich by far. Buddy Rich had technique, Louie Bellson had music (and great technique).
7
Jack DeJohnette
Really great drummer seen in the concert hall of Sydney opera house
8 Roy Haynes
9
Tony Williams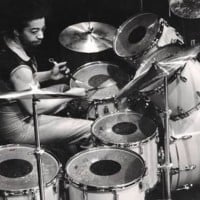 Anthony Tillmon "Tony" Williams was an American jazz drummer. Williams first gained fame in the band of trumpeter Miles Davis and was a pioneer of jazz fusion. He was inducted into the Modern Drummer Hall of Fame in 1986.
Yall crazy Tony is in the top 3. Most of the drummers voted here would easily admit Tony is one if not the best. He reinvented himself three times in his career. Wow!
10
Art Blakey
The most prolific. Everyone played with him.
The Contenders
11
Max Roach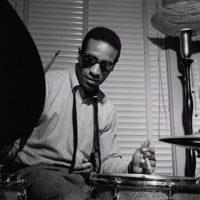 Maxwell Lemuel "Max" Roach was an American jazz drummer and composer. A pioneer of bebop, he worked in many other styles of music, and is generally considered alongside the most important drummers in history.
12
Dave Weckl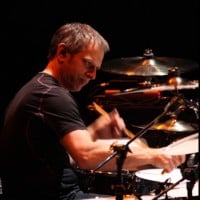 Amazing fluidity, moves through different time signatures so smoothly, has power, mind-blowing technique, and an incredible awareness of how he affects the music. My favorite, by far, but without the great predecessors like Rich, Jones, Bellson, Krupa, Blacked, Roach, and contemporaries like Cobham and Gadd, there wouldn't be a Weckl.
The most musical and technical drummer. They invented the word "finesse" just for Dave Weckl
His speed is great and he has chops right of the ass.
13
Steve Gadd
Should be way up in the list. Steve is very creative, can play with ease different styles and still plays with "bomba" (lots of soul)
Are you kidding me? Perhaps the most recorded and influential drummer of our age.
Agree--should be higher in the list.
14
Chick Webb
Considering his major health issues, one of the most talented percussionist that ever lived!
How did Peart get on this list?!?!?!?
15
Dennis Chambers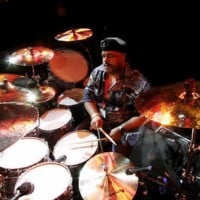 Milton "Dennis" Chambers, is an American drummer. He was inducted into the Modern Drummer Hall of Fame in 2001.
16
Herlin Riley
Great composer too
17 Jojo Mayer
18 Philly Joe Jones
19
Vinnie Colaiuta
Can't believe that no one added Vinny. I can't believe he's not top 3... possibly 1. I guess only drummers know about him?
He's absolutely Brilliant, Vinnie should be at the TOP!
20
Jimmy Cobb
Nobody's better. Except maybe Max Roach.
21
Neil Peart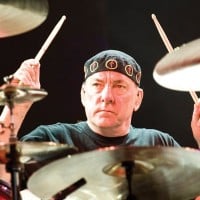 Neil Ellwood Peart, (September 12, 1952 - January 7, 2020) was a Canadian musician and writer best known as the drummer and primary lyricist of the rock band Rush. Peart received numerous awards for his musical performances, including an induction into the Modern Drummer Hall of Fame in 1983, making ...read more.
22 Sid Catlett
23 Papa Joe Jones
24 Jon Christensen
25 Keith Carlock
PSearch List