Top 10 Best Modern Christian Music Artists
The Top Ten
1
Skillet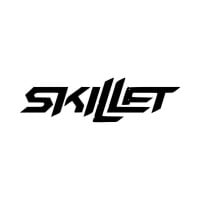 Skillet is an American Christian rock band formed in Memphis, Tennessee in 1996 and based in the United States.
There is no competition, no one else on this chart has hit the billboards like skillet, placing number 1 in hard rock and number 2 overall in the secular billboard 200!
Without Skillet, I wouldn't be saved. It's easy to mistake them for a secular band, and when you find out they're Christian, it blows your mind, and you see a new perspective on everything
Skillet is the best band of ALL time...! No comparison to any other band this is definitely the BEST..! and to tell you the truth I never really like "god" music but this band got me into it
I love Skillets songs it helps me think of how I can help to make our home a better place. All those people who pressed dislike on Skillets videos thought it said dis-I-like!
2
TobyMac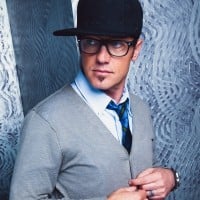 Toby McKeehan, better known by his stage name TobyMac, is a Christian hip hop recording artist, music producer, hip-hop and pop artist, songwriter and author.
TobyMac is a musical genius who ascribes all of his successes to God and His Holy Spirit. When on stage, he is the director, MC, rapper, vocalist, dancer, minister. His blend of funk, soul, hip hop, reggae, rock, dance and pop music is as masterful as it gets. He keeps contemporary Christian music cool to young and younger.
Extremely versatile as an artist, Toby's heart for God shines through in his songs. Unlike some artists, there's no getting around the fact that he serves God. Not only that, but he produces really good music, and is constantly looking to grow with new styles and not remain stagnant.
The best rapper/singer in the Christian world! He does songs with some of the best, too. He can do fun music, sad music, happy music, worship music, relationship music, soft music, rock music, rap music, and more! He is the complete package in Christian Singers.
I am a HUGE fan of T-Mac! He is creative, has a bunch of different music styles he can sing, and he has some REALLY good messages that he communicates really well. My favorite three songs are Eye on It, Unstoppable, and Speak Life.
Those are my favorites, but the rest are great too!
3
Jeremy Camp
Jeremy Camp is incredible! His songs are the perfect mix of Christian, rock, and pop. I especially love: "The Way", "There will be a day" and "Overcome". Jeremy Camp is the best singer
Love his voice and songs, he also has an amazing testimony, definitely one of my favorite artists.
Beautiful voice and doesn't shy away from singing to Jesus. He also has an awesome testimony.
Jeremy should be number one. Just saw him in concert. His vocals
Are beyond compare and he is a true man of Christ
4
Chris Tomlin
Chris Tomlin's music is full of worship and praise to Jesus, Chris himself has remained extremely humble despite his worldwide recognition. He is truly a wonderful example of Proverbs 29:23- "A man's pride will bring him low, but the humble in spirit will retain honor." (NKJV) He is definitely my favorite Christian artists, not just because of his great music but because he is an extremely genuine and humble person who strives to spread the love of Jesus to others.
I don't think I have heard a song that I haven't liked by Chris Tomlin. I love listening to his music. I love the words to his music. His songs all sound different, he's just one talented artist. God gave him a gift and he is using it. Had my sister (who doesn't listen to Christian music) listen to one song of his and now she is hooked.
Every time I hear chris tomlin I want to see him so badly. I will spend 2,ooo dollars to see him. He is a great man and a great singer. He also loves god and jesus so much that he does all this work for him. AMAZING.love him. So glad he is number one even if he was number ten I would still see him as number one.my favorite song that he did is gods great dance floor and our god,all of the songs give me hope and joy out of all of them love. Love is so important without it you wouldn't have a heart and without chris tomlin you don't have great songs.!
Agree completely. Chris Tomlin is a musical genius. He can take a well-known worship song that is already good and improve on it, in addition to being a terrific songwriter. God gave him some wonderful musical gifts, and he is using them as well as they can be used.
5
Red
Red is an American christian alternative rock/alternative metal band from Nashville, Tennessee, formed in 2002 by brothers guitarist Anthony Armstrong and bassist Randy Armstrong, with lead vocalist Michael Barnes.
Wow! Just Wow! I can't believe Red is at number 8. They Should be in the top 3. Before you vote for Skillet or Tobymac go listen to these songs by Red, Breathe Into Me, Ordinary World, Mystery Of You, Never Be the Same, Not Alone, Feed The Machine, and Faceless.
They are the best band ever.
6
Colton Dixon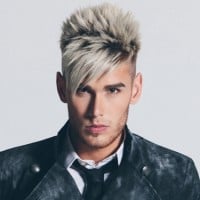 Michael Colton Dixon is an American Christian singer-songwriter and musician from Murfreesboro, Tennessee. He placed seventh on the eleventh season of American Idol.
I've never been much of a Christian music lover, but the first time I heard Colton Dixon's 'More of you Less of me & Fool's Gold' I was instantly hooked. His albums have quite a secular sound and his songs are very spiritual and thought provoking. I own both of his albums A Messenger & Anchor and listen to them all the time! If you've never listened to his music, do it, you won't regret it!
My daughter, Leah, is fifteen and loves his music. She is hoping for a Pittsburgh concert at some point. It is awesome to see your teen desire to listen to music with lyrics to edify and speak of life. Colton and his wife are positive role models in which a generation can look up to. Thank you.
He rocked American Idol, and he chose the Christian path of music which is inspiring! His music is radio type music but with godly lyrics!
Love love Coltons song Through All of It is so inspiring! It reminds me that matter what happens God will be there with me.
7
Phil Wickham
I think Phill Wickham should be at the top. He is awesome! He really is a man of his word too; he doesn't just sing Christian music and then just stay put.
He has one of the best voices man he sing!
I think he should be at the top!
8
Newsboys
So close between this and MercyMe, but the tipping point goes to Newsboys' VAST number of hits. God's Not Dead, Live With Abandon, He Reigns, and my personal favorite, Your Love Never Fails, just to name a few.
In Christ Alone... Amazing song. They are really really great. I love the newsboys. Their songs are astoundingly moving. They easily deserve top three
Newsboys are such a great band. They live and breath God's love, and it definitely is shown through their music.
My favorite songs by them are "God's Not Dead, We Believe, and Love Riot" the last one is amazingly addicting!
9
Casting Crowns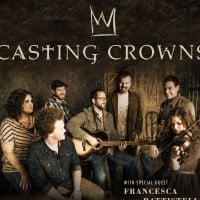 Casting Crowns is a contemporary Christian and Christian rock band started in 1999 by youth pastor Mark Hall, who serves as the band's lead vocalist, as part of a youth group at First Baptist Church in Downtown Daytona Beach, Florida.
They ARE the best! They sing from their hearts! I love how they reach out to everyone, God Bless You All Casting Crowns!
Only Jesus, Oh My Soul, Who Am I, Until the Whole World Hears, Thrive, Praise You in this Storm, the list goes on...
I am consistently amazed at the quality of Casting Crown's lyrics. They are so glorifying to God!
I hate their music! So slow and depressing. Every time it comes on the radio my family and I go "Ewww! " and turn it off.
10
Flyleaf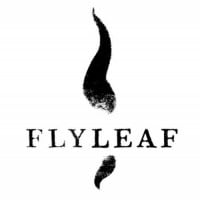 Flyleaf is an American rock band formed in Bell County, Texas, in 2002. The band has charted on mainstream rock, Christian pop and Christian metal genres.
The Contenders
11
Icon For Hire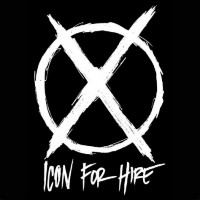 Icon for Hire is an American rock band from Decatur, Illinois. Formed in 2007, the band's current lineup consists of singer Ariel Bloomer and lead guitarist Shawn Jump. They released two EPs independently before signing to Tooth & Nail Records, through which they released their first two albums: Scripted in 2011 and Icon for Hire on October 15, 2013. Their third album, You Can't Kill Us, was independently released on November 25, 2016. Their fourth album, Amorphous, was released on February 19, 2021, also independently. Their fifth independent studio album, The Reckoning, was released on September 30, 2022.
12
Natalie Grant
Inspirational, versatile singer that stirs the soul and as a singer has been my introduction into Christian music. Now l'm hooked.
She has one of the most amazing and versatile voices I've ever heard.
Has an amazing voice!
She is the best!
13
Demon Hunter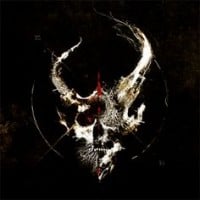 Demon Hunter is an American Christian metal band from Seattle, Washington, started in 2000 by brothers Don Clark and Ryan Clark. Although the brothers created the band together, only Ryan remains, since Don left the band to take care of his family.
Only voting so I can point out how overrated DH is. They really are nothing more than a gateway metal band. They get you into metal, but the good stuff is through the gate. Whoever said they are one of the heaviest metal bands must think Skillet and Thousand Foot Kutcher are metal too, because DH is nothing but fluffy light metal compared to the likes of Impending Doom, August Burns Red, Fit For A King...
And those listed above aren't very heavy compared to Abated Mass of Flesh, Broken Flesh, and Antidemon, Mortification...
Demon Hunter looks like normal rock compared to most of these. Not saying they're bad, bit they need to stop being so exaggerated. Their lyrics are deep and provoke thought, but as a metal band overall, they are pretty soft.
Demon Hunter- Best Christian metal band out there. Highly suggested for a metal head. They sound very much like Five Finger Death Punch and others.
14
Britt Nicole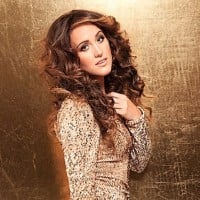 Brittany Nicole Waddell, better known by her stage name Britt Nicole, is an American vocalist, songwriter and recording artist.
This girl has been my favorite for a LONG TIME!

She is amazing! Perfect role model, beautiful voice, encouraging songs, passionate about Jesus... I mean, what is there not to like about her!?!?

LOVE YOU BRITT!
'When she cries' relates to me. I don't have it on amazon music because I'm depressed and that song makes me feel worse. But 'Work of art', 'GOLD', 'Headphones', and 'Be the change' make me feel better!
I also like 'Can you hold me'.
I love Britt Nicole! She has inspired me so much and many others going through hard times. I love her and what to meet her!
Britt Nichole is such a great singer and I love her so much!
She inspires me to do so many things that I would of never thought of doing in the past.
15
Jesus Culture
Some of their music is good, but the church they come from believes some pretty heretical things, I don't listen to their music anymore and if I do I listen to someone else sing their songs not them singing, I just can't enjoy music sung by heretics.
I only listen to praise and worship music so I enjoy Jesus Culture. Great worship music that I totally blast in my car. One of my favorite artists to listen to.
They have really beautiful songs like "You won't relent" - it's simply amazing; "Light of Your face", "Holy" and so many more.
They have great worship music that so many people can enjoy!
16
Kutless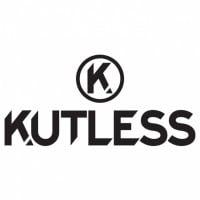 Kutless is a Christian rock band from Portland, Oregon formed in 1999. Since their formation, they have released multiple studio albums and one live album, Live from Portland.
Kutless is by far the best Christian band! There music is incredible!
17
Ashes Remain
Love this group!
18
Thousand Foot Krutch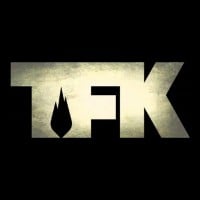 Thousand Foot Krutch is a Canadian Christian rock band formed in 1995. They have released eight albums. They have also released two live albums and three remix albums.
19
Lecrae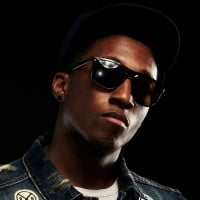 Lecrae Devaughn Moore, mononymously known as Lecrae, is an American Christian hip hop artist, songwriter, record producer and actor. He is also the co-founder of reach records.
Lecrae's songs can easily equal, or even beat songs by secular music's top artists. Because I am a die hard rap fan, there is no question in my mind that Lecrae is not only the best Christian artist, but the best artist there is today. With his powerful lyrics and strong, energetic beats, Lecrae should definitely be the top on this list.
Lecrae has accelled in not only bringing his music into the mainstream but he has also brought many other artists with him I.E. Andy mineo, Britt Nichole, trip lee, Capitol kings. All worked with lecrae and had their fan bases expanded tremendously because of it. Also 3 of his last 4 albums hit #1 on iTunes and the one that didn't hit #2 but was releases for free download at the same time and still sold enough to reach #2
At first glance lecrae can seem like just a artist who does "fun" Christian music and he's just kind of shallow and its not very deep Christian music. WRONG BROTHUH! Lecrae frequently exposes the secularism of mainstream rap music (one example is in his song, NUTHIN) and actually has very deep meaning to all of his lyrics. He has a pretty interesting testimony about how he used to be a drug addict and a gang member and stuff like that which he frequently references in his songs, which lets him relate to unsaved people more than any Christian artist,which eventually draws them to God once they actually hear what he's saying. Even if you don't care about all that, he still makes catchy, quality beats and flows that are a safe alternative to secular rap music. Sorta like the way "trunk or treat" is a safe alternative to Halloween. If your a newcomer I would reccomend your first song to listen to would be don't WAIST YOUR LIFE. Awesome singing and rapping and a very relevent message. Then ...more
Lecrae has allowed me to not be that stereotypical Christian listening to "hymns" all day. I show this music to my friends and they are like, "Whoa. How is that even Christian? " The meanings of the songs are deep too, and are tied in amazingly with the beats and rapping. LOVE HIM
20
MercyMe
These men have such a *glorious* way of, sharing God's Word with all that hear their profound music! I, truly, admire how dedicated that, all of these men are in, walking in Christ's footsteps...
I've been a fan of MercyMe for more than a decade (longer than any other band) and they NEVER stop making fascinating, thought-provoking Christian classics!
Wrote and Performed the #1 Song of the decade, Word of God Speak. They perform powerful, great, amazing songs.
Songs like "I Can Only Imagine" and "Word of God Speak, " indeed -- speak for themselves.
21
Matthew West
Matthew west changes peoples lives all over the world and I am one of those people, he is my favorite singer and I vote him for top ten.
I love Matthew west!
This man's music started me following the lord. Scanning the radio stations one day and herd next thing you know. That's been at least 13 years ago.
Matthew deserves to be at the top!
His lyrics changed my life but I'm not the only one.
I was down in the dumps and MW totally impacted my life and cheered me up.
I especially like his song "Moved by Mercy"
22
For King and Country
Proof of your love gave me my favorite scripture quote.
1st Corinthians 13 1-3
"If I speak with human eloquence and angelic ecstasy, but don't love, I'm nothing but the creaking of a rusty gate. If I speak God's word with power, revealing all of his misteries and making everything as plain as day, and if I have the faith to say to a mountain 'jump' and it jumps, but I don't love, I'm nothing. If I give all I own to the poor or even go to the stake to be burned as a martyr, but don't love, I've gotten no where. So, no matter what I say, no matter what I believe, no matter what I do, I'm bankrupt without love."
These guys deserve to be first! They are the best group of all time. Their lyrics are amazing, their music is awesome and their concerts are mind-blowing! Their song "Priceless" has to be one of the best songs of all time and the message they are trying to get out through it is very admirable.
They write those songs that no matter what's wrong or no matter what is happening in your life you can stop for a minute and enjoy their music and connect you to God, even if it only lasts untill another song comes on. They have a wonderful voice to voice the wonderful message through music.
For King and Country's songs are super encouraging, and they have great voices. There new song " Together" is one of my all time favorites. Keep up the good work, For King and Country!
23
NF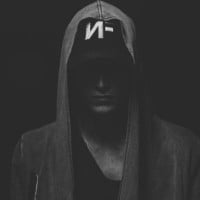 Nathan "Nate" John Feuerstein, whose stage name is NF, is an American Christian hip hop rapper, singer and musician from Gladwin, Michigan.
NF Is a Musical Philosopher. Everyone can understand and relate to every lyrics...To me, every word he says is a punchline.

His Music helped build my self esteem.
He is definitely beyond spiritually gifted. He. Is. Amazing. We need more music like his, real and raw stuff we all go through in life.
NF is the most inspirational singer/rapper, not just in Christian music, but in all music! Go check him out!
Arguably the best rapper on the planet Christian and non-Christian.
24
Jamie Grace
I am a Jamie Grace fan and I would love to see her in concert. God is her lover and I wish that God was everyone's lover. I love fighter,with you, just a friend, holding on(Isa. 41:10) God girl, you lead, show Jesus, Happy song (based off of Psalms 30:5), Party like a princess, come to me (based off of Matthew 11:28), one song at a time, 1945, not alone(reminds me of Romans 8:18) every bit of lovely and of course I could not forget beautiful day. Beautiful day is an awesome song because it is a reminder that God has given us all all beautiful days. I also like hold me ft.Toby Mac and into Jesus. "Hey you, I'm into Jesus" -Jamie Grace Into Jesus I love Jamie Grace so much. The Lord has blessed her with a lot of talent and I am glad that she used her talent to glorify God.
I love Jamie Grace so much! Not only is her voice so talented and amazing, but she was on my favorite teen pop/rock Christian show IShine Knect (for those of you who don't know that show you can look it up)
I just listened to one of her song and it is awesome! I love it once I heard it! It really cool! You guys really gotta try to listen to her songs
Awesome artist from holding on and you lead, I made my friends listen to her without knowing its Christian music haha. Love her
25
Anthem Lights
The group's style is incredible--they're able to harmonize effortlessly, and they're covers of secular pop artists are just plain ol' awesome! They all possess some of the best male vocals I have ever heard, especially the newcomer Spencer Kane.
Great group with epic talent, but more importantly they have solid words!
I can see them moving up the list.
I just Can't Shut Up about their songs! They're so good!
PSearch List