Top 10 Greatest Aggrotech Bands
The Top Ten
1
Combichrist
I found Combichrist as a result of Rammstein, and by God am I happy that I did. Before, I'd only listen to rock/metal but Combichrist broke me into the Electro-Industrial world. There are loads of great industrial groups out there, such as Grendel or Faderhead or God Module, but Combichrist is by FAR the best. Its hard, its fast, and it's not afraid to say anything!
Well, what can I say, for a metalhead this band has introduced me to the industrial world and I can say I really liked it. Combichrist combines heavy and fast rythim that makes it, for me, the best Tech band ever... The only one I like, to be sincere.
I found Combichrist in DmC's soundtrack. They are incredible. Certainly one of the best!
All their songs are nice.
2
Hocico
These guys are coming out with video's now. I can't wait for their new stuff here soon.
Seen them twice the last 2 years. One of the best live acts in this genre! Love them!
Hocico are the gods of the aggrotech genre!
Hocico are one of the most aggressive and energetic live acts in industrial music
3
Grendel
Grendels supremacy is undeniable. Listen to Harsh Generation or Chemicals and Circuitry then assimilate you pigs.
Grendel is the most cyberpunk-oriented of all these so it's #1 for me.
4
Agonoize
Incomparably dark and hard, with so many great songs. Satan on vocals.
I listen to Agonoize every single day.
5
Psyclon Nine
This is my all time favorite band along with 2 others. I personally think that P9 and Aesthetic Perfection are the best bands in aggrotech genre.
Why isn't this closer up?
Psyclon nine has most unique vocals, the lyrics are perfect and the music is awesome! My favorite band.
6
Suicide Commando
The most extreme and aggressive. Suicide Commando is by far the best aggrotech band. "Severed Head" "Bind Torture Kill" "See You in Hell" and "Murder" are must listens.
Suicide Commando are pioneers of aggrotech/electro-industrial. You cannot name a more aggressive act than these guys.SC started in 1986 and are still putting other aggrotech groups to shame.
Love me some Suicide Commando, They were the first fro me and I think Johan von Roy is brilliant.
Best and not close
7
Tactical Sekt
They're different form your typical electro-industrial/aggrotech bands. The vocals, hardass EBM beats and killer samples makes them truly unique and inspirational. Hardcore music that makes you jump off your seat and go crazy as well as hypnotizes you, puts you in trance.
Tactical Sekt is brilliant! Their music is catchy without sacrificing the harshness so beloved to me, and their lyrics are actually GOOD (an appearent rarity in this genre). My favorite song is "Bring Me Violence. "
I've gotta say I haven't looked at all of these bands but from what I've seen, Tactical Sekt is the best. Favorite track's Dark Sky
Should be top three. The albums 'Burn Process' and 'Syncope' reached classic status years ago. Definitely one of the better lyric writers among the "harsh EBMers"
8
X-Fusion
X-Fusion has his own style. "Dial d for demons" and "Beyond the pale" are his best albums, rhythmic musical landscapes are awesome.
Laugh out loud, this guy owns a keyboard and knows what is notes. It's so rare in aggrotech. He's a Musician, not just a "BEEF maker".
X-Fusion music sounds NICE and harsh.
9
Aesthetic Perfection
I've been Listening to this band for quite a while now and I find that Daniel Graves music have done nothing but progress, I've spoken to him before and he's at least one of these musicians who actually cares about he's fans which is really good because you don't really see that any more so I do recommend you to check them out, Got tickets to see them in 2 months and can't wait
10
FGFC820
This should be higher, can't believe aesthetic perfection is above FGFC820...
This should be first
One of the best
The Contenders
11
Alien Vampires
Awesome band! It should be way higher, in TOP 3!
Wonderful band their sound is fabulous.
The best band on the planet!
Simply the best band
12
God Module
This band deserves to be in the top three. They can make such melodic music and yet retain a spooky atmosphere. Who else can do that? Not to mention they have some pretty complex lyrics.
Jsyn and crew are some really amazing people, and the music they make reflects pure desire to grow the genre, I love spooky dance music.
13
Amduscia
Definitely should be in the top 10, the vocals are harsh, the beats are catchy, overall an incredible band. Those Mexican's talent is amazing. Give the songs "Absolution" and "Perverse Party" a listen before you dismiss this group from the list.
Should be around the first 5, they're amazing!
14
Aslan Faction
Early Aggrotech-band that must by higher up on the list.
15 Unter Null
16 Centhron
17
God Destruction
An Aggrotech-band that knows how to use guitars and how to develop this great genre further and make it to be a music genre that will survive for another 10 or 15 years into the future.
18
:Wumpscut:
I am absolutely astounded that I don't see :wumpscut: on this list. Rudolf Ratzinger's solo project has been around since the early 90s and was a real pioneer of the genre. It really paved the way for more modern aggrotech groups, in my opinion. Go listen to Music for a Slaughtering Tribe and tell me you don't agree. :D
Should be higher up
19
Dawn of Ashes
Their Anathema album is dark and Satanic as hell itself! Been listening to them for quite some time now. It never gets old.
Their music is addicting. One of the best bands of all time!
20 Wynardtage
21
Nurzery [Rhymes]
Purgatory, revelation, resurrection, holocaust, confession! This band is the best
I love this band
22 Tamtrum
23
Project Silence
Industrial metal/aggrotech band from Finland.
24
Eden Synthetic Corps
Not really an Aggrotech-band.
25
Velvet Acid Christ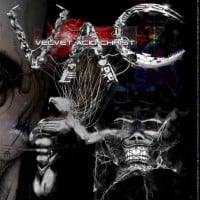 PSearch List