Most Annoying Solo Artists or Groups
The Top Ten
1
Justin Bieber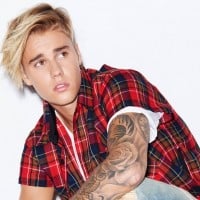 Justin Drew Bieber (born March 1, 1994) is a Canadian singer, songwriter, and record producer. He currently resides in Ontario, Canada and is Christian. He is the son of author Pattie Mallette. ...read more.
I just hate him. I used to like him as a child but growing up I understood how much of a misogynist he is. He is really disrespectful and gets mad when he doesn't get what he wants.
Yes, JB... I never really liked his songs. I mean, I didn't hate them but I never liked them. However, I decided to listen to them again, just to relive the past. And they were terrible. Starting with "Baby" one of the most annoying songs by far! Baby Bieber's voice also didn't support the terrible song that was created. "Sorry" wasn't much better with bad lyrics and no support from his vocals. And don't get me started with one of his newest songs, "Yummy.." He sings about his wife, which in of itself isn't that bad, but when you hear the lyrics... Yikes. I would've divorced him tbh... I mean, "yEaH yOu GoT tHaT yUmMy, YuMmY, yUmMy." It's repetitive and DiSgRaCeFuL >:(.
Absolute worst behavior of everyone on this list! And what are Avenged Sevenfold, Metallica, Nickelback doing here?! I mean Metallica, try putting 2'000'000 people in a concert and making everyone happy! They did it in 1991 in Moscow! And Avenged Sevenfold, I would say todays Metallica 1984-1991! And Nickelback might not be the best band, but they can attest play their own instruments! Maybe they sound a lot like average but they can at least write songs you can listen to!
You-Know-Who (I am so ashamed to even type his/HER name) is a fool who does not know how to spell music. I would suggest him/HER to go for a sex change operation cause one must be what he/SHE wants to be and You-Know-Who is a lesbian.
2
Britney Spears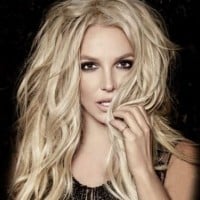 Britney Jean Spears (born December 2, 1981) is an American actress and singer who was born in McComb, Mississippi, and grew up in Kentwood, Louisiana. She performed acting roles in stage productions and television shows like "The Mickey Mouse Club" as a child before signing with Jive Records in 1997 and going on to become a pop superstar and one of the most famous female pop singers of all time. She is best known for her songs such as "Toxic", "...Baby One More Time", "Circus", "I'm A Slave 4 U", "Oops!... I Did It Again", "Work B****", "Womanizer" and "Till' The World Ends".
This list is so stupid the only people I really hate on here are britney spears, jonas brother, justin bieber *gags*, paris hilton, madonna and the black eyed peas. This list is horrible and is just aimed to upset people who are reading hurtful comments about their favourite band/singer. My Chemical Romance are amazing and my favourite band of all time they shouldn't be in this list and the comments about them really boil my blood and it annoys me even more at the fact they know their upsetting lots of people, so next time just keep the nasty comments to yourself. Ok? Thanks.

Proud Member Of the MCRmy Xxx
Britney isn't really annoying, you know that high pitched nasal voice she sings in, that's not her natural voice. Listen to her unreleased song rebellion, her voice is actually really deep. As for her songs, look back some of her older albums, such as Oops I did it again. If you listen to some of the songs and no singles, they have some meaning.
I am extremely pissed off right now. Avenged Sevenfold is not even close to being on this list. There are NOT annoying. Whoever voted for Avenged can go kill themselves, they are the most talented group out there right now. How can you people stoop so low as to even think about voting for Avenged Sevenfold!
The most annoying thing about her is that all the girls keep saying "I grew up with Britney", "She is the reason I want to be a performer" and many other craps. Wake up, she is like the worst role model for a young girl.
3
Nicki Minaj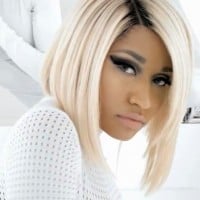 Onika Tanya Maraj, known professionally as Nicki Minaj (born December 8, 1982) is a Trinidadian/American rapper / pop music artist. Minaj is most known for her songs such as "Anaconda", "Super Bass", "Starships" and her feature on "Bang Bang". Despite her controversial songs, Brent Staples from "The New York Times" claimed her to be 'the most influential female rapper of all time', presumably distinctive for her fast flow and her use of alter egos with Cockney accent. She has endorsed Adidas, MAC Cosmetics and Pepsi. Minaj has received ten Grammy-nominations throughout her career, and has won multiple awards including the Billboard's Women in Music 2011 Rising Star award.
She cannot sing OR dance at all. She sounds like a 7-year old who is clueless.
She should be higher on this list. One of the biggest non-talents around.
I just really disprove of her lyrics and general behaviour.
She just sounds like battery acid from how annoying she is.
4
Miley Cyrus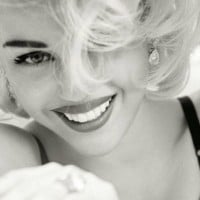 Miley Ray Hemsworth (born Destiny Hope Cyrus), known as Miley Cyrus, is an American singer, songwriter, and actress. She was born on November 23, 1992, in Franklin, Tennessee, to Tish Cyrus and Billy Ray Cyrus. Her voice type is Mezzo-Soprano and has 4 octaves. She became a teen idol starring as the character Miley Stewart in the Disney Channel television series Hannah Montana in 2006. After that Miley had numerous worldwide hits, such as ''Party in the USA'', '' We Can't Stop'', and ''Wrecking Ball''. On December 23, 2018 she got married to Australian actor Liam Hemsworth, but they divorced shortly after.
Don't get me started... Her music was never anything special. Her voice sounded too childish then changed to something completely different. I think people liked her music because of her role as Hannah in Hannah Montana. However, to depart and erase her image as that family friendly Disney character, she swung from a wrecking ball naked. Disgusting. I think that was a big turning point in her music. "Wrecking Ball" wasn't a top tier song and didn't deserve the recognition it was getting. Her song, "Party in the USA" also wasn't "it." I mean, don't get me wrong, it was okay. But it almost felt forced and as saw it must have been.
Even with auto tune she sounds like a 95-year-old choking while trying to sing the alphabet.
I hate to be that person but she really is a bad role model for kids.
Since she ruined "smells like teen spirit," I just wish she dies.
5
Paris Hilton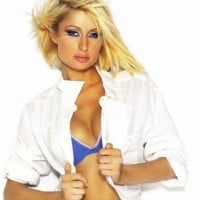 Paris Whitney Hilton is an American businesswoman, socialite, television personality, model, actress, singer, DJ, and author.
All she does is show off that she has money and walk around in tacky clothing. Plus to mention she immensely ugly with that jacked up nose of hers.
Awful, just awful, no not Paris Hilton, I don't care about her. It's awful that Britney Spears is on the top. She's amazing.
What even? Avenged came before this dumb girl? Well, that shows what type of people we are...
She is hot but annoying. The Beatles shouldn't even be in the Top 200 of this list.
6
Taylor Swift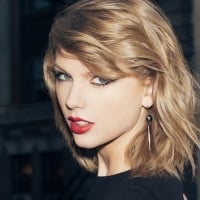 Taylor Alison Swift is an American singer-songwriter. She was born on December 13, 1989 in Reading, Pennsylvania. She is best known for writing personal songs and for having won 11 Grammys. She became interested in country music when she was around 9 years old, and after watching a documentary about Faith Hill, Swift felt that she should go to Nashville to begin a country music career. She then signed a contract with RCA Records and began to write songs.
Not going to lie, I used to love her country songs. I wasn't that much of a country lover but I would also sing along to her songs. However, I think it was after her song "Look What You Made Me Do" where I started to neglect her songs... She gave off an uncomfortable pop vibe and her songs weren't anything special. They didn't stand out anymore and if anything, became annoying... It wasn't her voice, wasn't even the beat I would say... I think it was mostly the lyrics and the vibe her new music gave off.
I just wanted to say something buthere was no option without voting . This page is just a scam . I mean they put intelligent,talented singers in the worst category while people know many worst singers. I mean they should give tiltes like worst among the best or something. This is utterly misleading. Taylor is one of the prominent singer out there . Justin doesn't have as good song or as near Taylor but his haters also admit this guys know how to sing (PS:try to listen Purpose, Journals and his live concerts) . The also put up Lil Wayne . Like dude did they forget the concept of worst . Ms. Swift isn't a thousand mile near worst.look at her records and her writing ability.
None of the other on this list are as annoying in themselves as someone who keeps making the same songs over and over again!

There's more to your life then a boy who doesn't notice you, or a boy who screws you over. Sing about what you had for breakfast! Something! Anything else! Just not another boy song!
Look, I don't know Taylor Swift in real life. She might be the coolest person in the world, and I understand that her music is not at all for someone like me. But Michael J. Fox, Marty McFly himself, said it best in describing her: "Writes songs about everyone she goes out with? What a way to build a career. "
7
Jonas Brothers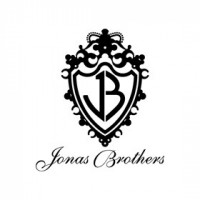 The Jonas Brothers are an American pop rock band. Formed in 2005, they gained popularity from their appearances on the Disney Channel television network.
Are you kidding?! The Beatles are ahead of these losers? Come on, guys! These guys are over played hacks who have no soul. They seem like very nice gentlemen, but they are not musicians and they are given too much credit.
Is what they do considered as music? What a bunch of overrated no-talent losers! This is sad. The Beatles are above these guys!? What a joke!
There isn't a band more Annoying then The Jonas Brothers
they write horrible music!
the little girls that scream and cheer for them are just as Annoying!
Hey, did you know those assclows are a rock band! Yeah I mean it, a rock band! (I found them on the-top-tens.com's best rock band list! !
So I think they deserve a place here! What do you say?
8
Kanye West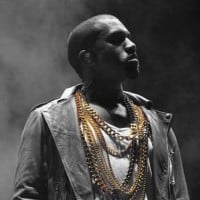 Ye (born Kanye Omari West; June 8, 1977) is an American rapper, songwriter, record producer and fashion designer. He is regarded as one of the most influential, as well as controversial, artists of the 21st century. ...read more.
How is that stuck up snot nosed no-talent not number one? He is just the epitome snootiness and self-praise.
This guy calls himself the next " king of hip hop ". He would not even last 5 minutes in a rap battle.
Kanye the GOAT tho actually. He just drops bars and he the smartest rapper alive
Jackass, poor excuse of a husband and father and human being in general, no wonder Kim K is divorcing his arrogant ass
9
Nickelback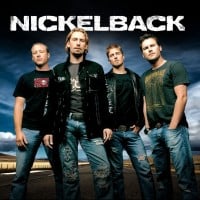 Nickelback is a Canadian post-grunge band formed in 1995 in Hanna, Alberta, Canada. The band is composed of guitarist and lead vocalist Chad Kroeger, guitarist, keyboardist and backing vocalist Ryan Peake, bassist Mike Kroeger, and drummer Daniel Adair.
Just like Limp Bizkit, Nickleback has become the butt of the joke known as 21st century music. But for good reason. The reason they annoy me isn't because they're the worst artist. It's because they're so sickeningly average. Bieber and the Disney Team are worse, but not as popular.
Same with Taylor swift, I get them confused with matchbox twenty. It's all the same with country theme.
I know so many people who like them and they really ain't that great.
They aren't called the most hated band in the world for nothing.
10
Rebecca Black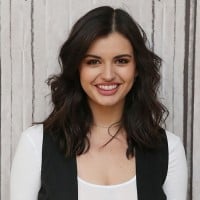 Rebecca Black is a YouTube personality and singer who's infamous for her 2011 single "Friday," which was the most disliked video on YouTube until "Baby" by Justin Bieber became the most disliked video in 2012. She has also released other songs, including "My Moment" and "Saturday".
To be fair, I haven't invested too much time into researching her recent music. Now, don't assume that I haven't heard some of it. I heard Friday (of course) but also others such as "The Great Divide" "Foolish" "Do You?" and "Heart Full of Scars." And I think in all of the songs it's the same problem. Her voice. Her voice doesn't sound appealing and almost too childish and honestly annoying. Her tone and (some) of the lyrics are almost working against each other...
Honestly, everyone's just heard Friday, and voted against her. Listen to her recent music, it is alarmingly good, and a much bigger improvement.

It's disgusting the amount of bullying that's been done because of a song she sang at 14, which she didn't write, and only made for her and her friends.
I am shocked.
Rebecca Black only number 10.
Goodness gracious, this is the most appalling grading ever.
Put this spoilt artist right to the top of this list and cement it there.
Why even try to put this spoiled artist on record labels? No way that people dislike this girl.
The Contenders
11
Chris Brown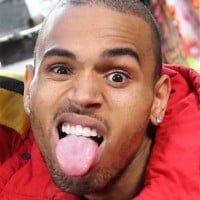 Christopher Maurice "Chris" Brown (born May 5, 1989) is an American singer, songwriter, dancer and actor. Born in Tappahannock, Virginia, he was involved in his church choir and several local talent shows from a young age. He is most well known for his physical assault towards the singer Rihanna in 2009. He is also known for many hit singles, such as "Kiss Kiss", "Run It!", "Forever", "Deuces", "Look At Me Now", "Loyal", "Ayo", and "Back to Sleep".
How is he so low? How is Britney spears, Miley Cyrus or Taylor swift worse than chris brown? Are you all just going to forget about what happened with him and Rihanna?
He is the definition of the word annoying.
Chris brown is not ugly and when I was little I had a crush on him. still love from this day on
He should be at the top of the list because he is annoying and talentless
12
Lil Wayne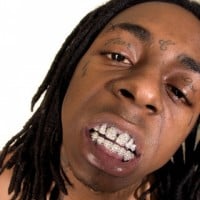 Dwayne Michael Carter, Jr. is an American rapper from New Orleans, Louisiana. He was discovered by Brian "Baby" "Birdman" Williams at a very young age, and was signed to Cash Money Records, where he would be one quarter of the rap group Hot Boys. In the years to follow, he would go on to find his own label, Young Money, where he would sign popular artists such as Drake, Nicki Minaj and Tyga, and he would go on to be one of the most popular rappers of all time. ...read more.
The most over rated ever. This guy thinks he's real rap, but he's not. #1. He sounds like a straight up crack head. #2. He uses way too much auto tone. #3. And when he does rap, we all think monsters have come to invade. I mean he sucks. And for the little kids that like him, he makes the kids think it's okay too sound like a gangster. He makes songs like lollipop sound like he's just rapping about a lollipop when it means a whole another thing. And plus, he's a bit outta date.
He's pretty bad but what I don't get is why there are a million lists that are almost exactly the same all with the same order (Justin Bieber in first, then Britney Spears, etc.)
He has no flow whatsoever.
Wayne doesn't spell correctly, and it sounds like he comes up with random, pointless lyrics
13
Rihanna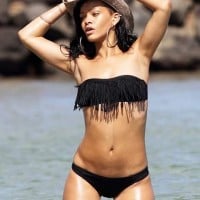 Robyn Rihanna Fenty is a Barbadian-American pop singer. Born in Saint Michael and raised in Bridgetown, she first entered the music industry by recording demo tapes under the direction of record producer Evan Rogers in 2003. She ultimately signed a recording contract with Def Jam Recordings after auditioning for its then-president, hip-hop producer and rapper Jay Z.
She's not a singer, she's a pornstar! Can't sing, can't dance and can't write songs.
Ugly looking and she has a voice to match!
Worst singer of all time
Why isn't she number 1!
14
One Direction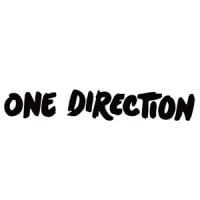 One Direction (commonly abbreviated as 1D) were a British-Irish pop boy band based in London, composed of Niall Horan, Liam Payne, Harry Styles, Louis Tomlinson, and previously, Zayn Malik until his departure from the band on 25 March 2015. The group signed with Simon Cowell's record label Syco Records after forming and finishing third in the seventh series of the British televised singing competition The X Factor in 2010. Propelled to international success by social media, One Direction's four albums, Up All Night (2011), Take Me Home, Midnight Memories and Four topped charts in most major markets, and generated hit singles including "What Makes You Beautiful", "Live While We're Young", and ...read more.
I don't understand why ID are famous- their songs all sound alike, and their music (to quote The Smiths) says nothing to me about my life. Who can relate to a bunch of air-headed corporate puppets jumping around on a Californian beach with supermodels?
I certainly can't.
I wish their fans would realise that they're being conned into giving away all their parents money to rich music corporations.
How dare you put One Direction on this list? I admit, there's definitely some annoying (and creepy) fans out there, but the actual singers are so amazingly talented and really good people! Check your facts before you hate on them. You don't have to like their music, but come on. You can't ignore the fact that they're super talented and they're amazing human beings.
They are only liked for looks, just like the jonas brothers when they were popular but at least they could play instruments and wrote some of their songs. And their fans are kind of obssessed with them like they are gods, no offense.
1D thinks they're so cool, and all this stuff about loving their fans is fake. Don't know how I know this? Just ask around. You'll find out soon enough about their scheme...
15
The Black-Eyed Peas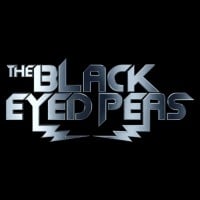 The Black Eyed Peas is an American hip hop group, consisting of rappers will.i.am, apl.de.ap, Taboo, and singer Fergie.
Manufactured, trashy, superficial, tacky, immature, forced.
Whoever imagined that stuttering, spelling and overused onomatopoeia might be lyrically interesting and attractive... Well imagined it wrong.
Penetrating ear drums and nerves is a bad attempt of desparately trying to be catchy. Quit it, please.
Heres whats really annoying, they have had one good song, and if you look at some of the work Fergie has done outside the group, shes not terrible, she actually does really well with slash, one of the gods of rock, and yet they make songs like dirty bit, one of the worst catchy songs of all time.
It's sad because they used to have songs like "Where is the Love" that we're actually pretty good, but they now play songs like "Boom Boom Pow" and "My Humps. " I hate when bands so stuff like that...
Those who think The Black Eyed Peas are better than the Beatles are mentally ill. They changed everything! The crap in the top 40's is a 180 degree turn in the wrong direction.
16
Avenged Sevenfold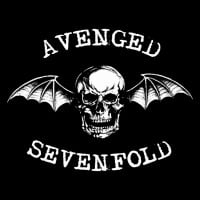 Avenged Sevenfold is an American heavy metal band, that was formed 1999 in California. Their longest lineup of members was M. Shadows (Vocals), Synyster Gates (Lead Guitar), Zacky Vengeance (Rhythm Guitar), Johnny Christ (Bass Guitar), and The Rev (Drums).

Jimmy "The Rev" Sullivan (Drums), their most notable drummer, passed away in 2009, being temporarily replaced by Mike Portnoy, who was replaced by Arin Ilejay, who was finally replaced with Brooks Wackerman. A common phrase for fans "foREVer" was created after the Rev's death in his remembrance. ...read more.
Uggh, I can't find any redeeming quality about this thing that people call a "band". Each member is, at best, mediocre at what they do. Their songs and playing style is forgettable. All in all, an extremely mediocre band that plays to the masses, deluding thousands of people into thinking that it is good music being played.
I hate almost all of the bands on this list, but I had to say this because I have heard so many people say good things about them on other lists. Finally some inkling of intellect.
Almost everybody I know that say they like metal, turns out to like A7X, it's not any good, rubbish vocals, bad songwriting, and annoying to listen to!
Amazing band, awful fanbase. The fans draw porn of the members, write terrible fanfictions, and even bring their kinks into some stuff. Not all fans though...
17
50 Cent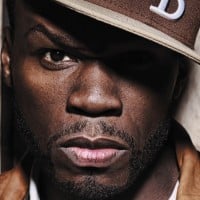 Curtis James Jackson III, better known by his stage name 50 Cent, is an American rapper, actor, entrepreneur, investor, record, film, and television producer.
I agree with the monkey comment. He's trash. I'm surprised he hasn't been offed.
Not even worth a plug nickle.
18
Courtney Love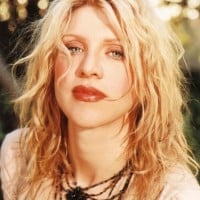 Courtney Michelle Love is an American singer, songwriter, actress, and visual artist. A notable figure in the punk and grunge scenes of the 1990s, Love's career has spanned four decades.
19
Beyonce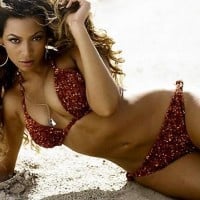 Beyoncé Giselle Knowles-Carter, is an American singer and actress, who started out in the popular pop/r&b girl group Destiny's Child. They had multiple top 5 hits such as "No, No, No", "Say My Name", "Bills, Bills, Bills", "Survivor", "Independent Women", "Bootylicious", and "Jumpin', Jumpin" from 1999 to 2004. After they broke up in 2006, Beyonce pursued her solo career, creating smash hits such as "Crazy In Love", "Single Ladies", "Halo", "Partition", "Irreplaceable", "Drunk In Love", "Baby Boy", "Beautiful Liar", "7/11", and "Run The World (Girls)", and has since become one of the most influential performers and biggest celebrities of the 21st century.
I'm tired of hearing about her. People would rather buy tickets to go see this chick perform instead of feeding their kids or paying some bills smh. They act like she is beyond reproach as if she is not human like the rest of us, as if she doesn't eat sleep, put one leg in front of the other like the rest of us, but people are treating her like a god. Her fanbase drives me up the wall and is one of many reasons why I stopped listening to her.
20
Ariana Grande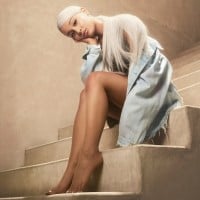 Ariana Grande-Butera (born June 26, 1993) is an American singer, songwriter, and actress. Her four-octave vocal range has received critical acclaim, and her personal life has been the subject of widespread media attention. She has received numerous accolades throughout her career, including two Grammy Awards, one Brit Award, one Bambi Award, two Billboard Music Awards, three American Music Awards, nine MTV Video Music Awards, and 27 Guinness World Records. ...read more.
I can't even listen to her music. It's just so basic and cringey. Plus, she's not even that hot. I mean, I know everyone really likes her, but come on guys. No.
Whiny spoiled ungrateful brat.
21
Soulja Boy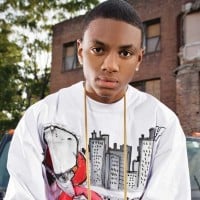 DeAndre Cortez Way (born July 28, 1990), known professionally as Soulja Boy Tell 'Em or simply Soulja Boy, is an American rapper and record producer. In September 2007, his debut single "Crank That (Soulja Boy)" peaked at number 1 on the U.S. Billboard Hot 100. The single was initially self-published to the internet, and later became a number-one hit in the United States for seven non-consecutive weeks starting in September 2007. On August 17, Way was listed at number 18 on the Forbes list of Hip-Hop Cash Kings of 2010 for earning $7 million that year.
He just dances around and repeats himself and whines that because of this he has "haters" he has haters cause he makes yung joc look like nas! I can't stand him
by far the worst rapper of all time. With rappers like Nas, AZ, Eminem, Ice Cube, GZA, common, Rakim, Ghostface, and royce the 5'9 out there it's a mystery to me that anyone in the world could possibly listen to this losers crappy music. Just simpley terrible
22
6IX9INE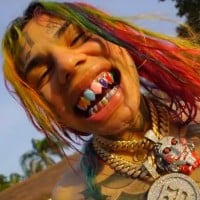 Daniel Hernandez, known by his stage name 6ix9ine, also known as Tekashi69 or simply Tekashi, is an American rapper.
23
Double Take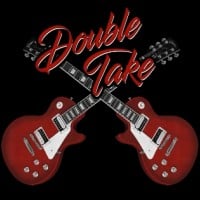 24
Madonna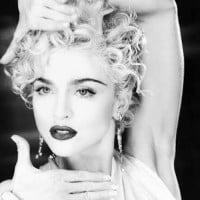 Madonna Louise Ciccone, known professionally as Madonna, is an American singer, songwriter, actress, and businesswoman. She influenced a lot of singers such as: Lady Gaga, Jennifer Lopez, Rihanna, Beyonce Knowles and Britney Spears. She is known as Queen of Pop and at modern pop culture specifically in 2012 "Madge" or MDNA. She has 14 studio albums (Madonna, Like a Virgin, True Blue, Like a Prayer, Erotica, Bedtime Stories, Ray of Light, Music, American Life, Confessions on a Dance Floor, Hard Candy, MDNA, Rebel Heart, and Madame X), 3 soundtrack albums (Who's That Girl, I'm Breathless, and Evita), 4 compilation albums (The Immaculate Collection, Something to Remember, GHV2, and Celebration), ...read more.
Madonna is the worst. God knows how she sold 300 million albums. She is queen of marketing and shamelessness not pop. Way too overrated, way too annoying. I can't stand her. She should never have been a singer because she spoiled the art of popular music and made it cheap money making schemes. Being an inspiration for artists like Britney and Rihanna. She is a very bad actress also. God save us from her music and movies.
I love Madonna! Whoever wrote this list Is stupid! I Also like the Beatles and the black eyed peas! I agree that my chemical romance and p diddy should be on here, but Madonna? What has the world come to?
A genius at marketing and promotion; a mediocre singer/musician at best. Her "music" is derivative and she has only about 2 or 3 good songs.
Madonna's songs these days are very immature and boring. However, listen to some of her songs from the 80's and yes I believed she wrote a good amount of her songs
25
Katy Perry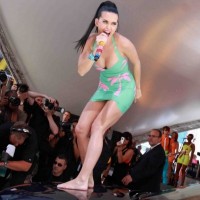 Katheryn Elizabeth Hudson, professionally known by her stage name Katy Perry, was born on October 25, 1984 in Santa Barbara, California. She is a singer, songwriter, actress and an ambassador on one of the most popular companies of now, UNICEF.

She is also is one of the best-selling artists of all time. She won 4 Guinness World Records, 5 MTV Awards, 5 American Music Awards, 16'ASCAP Pop Music Awards, 5 Billboard Music Awards, 14 People's Choice, 1 Juno Award, 2 Myx Music Awards, 3 NRJ Awards, 6 Teen Choice and a Brit Award. ...read more.
Sings like a strangled cat!
PSearch List