Top 10 Best Bands with Colorful Names
The world of music is bursting with creativity, not just in terms of lyrics, melody, and rhythm, but also when it comes to the names musicians choose for their bands. These colorful names often go beyond being just a catchy moniker. They reflect the band's identity, their musical style, their ethos, and sometimes, they're just for the fun of it. From the psychedelic rock of Pink Floyd to the bluesy undertones of Deep Purple, the bold energy of Black Sabbath to the alternative vibes of The White Stripes, bands with color in their names span genres and generations, leaving their vibrant hues on the canvas of music history.

The Top Ten

1 Pink Floyd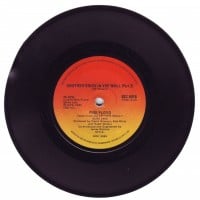 Pink Floyd are an English progressive rock band formed in 1965 in London, England. They achieved international acclaim with their progressive and psychedelic music. The band consisted of 5 members - David Gilmour (Vocals and Guitar), Syd Barrett (Vocals and Guitar), Nick Mason (Drums), Roger Waters (Vocals and Bass), and Richard Wright (Vocals and Keyboard). Barrett was replaced by Gilmour in 1968. ...read more.
The greatest band England has ever created, journeying through and incorporating the many styles and genres of blues, classical, pop, rock, and prog, they rightly sit at the top of the list. With multi-million-selling albums and multi-million fans worldwide, how can they not be at the top? It's reputed every home in Britain has a Pink Floyd album in it ('And quite rightly so'), mine thankfully has a vast amount of their official and unofficial album releases. They have touched on many aspects of man's and the world's hopes and fears, 'War, alienation, greed, love,' and not just in the Dark Side of the Moon album but in albums before and after this milestone. This album was a 'Benchmark' for all those around (And also to follow) to try and emulate and better. Many tried and succeeded, many others fell short, but in doing so, it enriches us all. So I say, 'Shine on you crazy diamonds,' 'Let there be more light' on an 'Interstellar overdrive,' and let's 'Set the controls for the heart of ...more
Pink Floyd... You can't help but just think about what that name means. It's so mysterious, so passionate, so artistic yet so powerful. They know how to take control... Long live their legacy.
I LOVE ANIMALS (the album), the Dark Side of the Moon is OK. Wish You Were Here (song), Comfortably Numb, Another Brick in the Wall Part 2, Money, Time, Us and Them, Brain Damage, Eclipse, and all of Animals are the only Pink Floyd songs that I like. Have a Cigar is OK, but goes on for too long.
Not enough people this day and age know about these guys. They think of Floyd as "The T-shirt with the prism on it." Well, kids if you want to hear real music, LISTEN TO THE BEST.
2
Red Hot Chili Peppers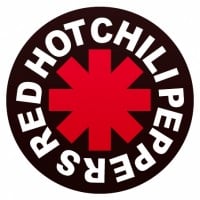 The Red Hot Chili Peppers is an American funk-rock and alternative rock band, that was founded in 1983. The band's members are Anthony Kiedis (Vocals), Michael "Flea" Balzary (Bass), Chad Smith (Drums) and numerous guitarists, most well-known being John Frusciante. The band is among the most well-known funk bands in music history with albums like "Blood Sugar Sex Magik" and "Californification" being some of their best known works. Throughout their career, the band has won numerous different awards and established an immense fanbase.
I Love The Chili Peppers... They have the most original music ever... They are awesomely crazy!
How cool is that? Damn!
3
Black Sabbath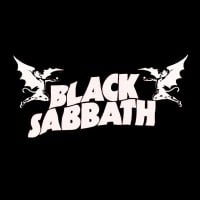 Black Sabbath were a Heavy Metal band formed in Birmingham, England in 1968 by guitarist and songwriter Tony Iommi, singer John "Ozzy" Osbourne, bassist and main lyricist Geezer Butler and drummer Bill Ward.

The band became mainstream after improving after their debut album got panned. In 1978, Osbourne was fired and replaced with former Rainbow vocalist Ronnie James Dio. Who went to release 2 albums before leaving in 1983, only for Osbourne to return in 1992. ...read more.
Green Day shouldn't be before a legend of metal, but what's wrong with you people? Black Eyed Peas before BLACK SABBATH? It's clear that the people who voted for those suckers don't know what music is!
4
Green Day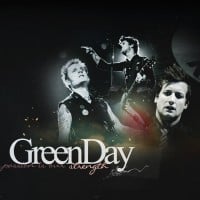 Green Day are an American pop punk/punk rock band formed in East Bay, California in 1987. The members include Billie Joe Armstrong (vocals and guitar), Mike Dirnt (bass), Tré Cool (drums) and Jason White (guitar). Green Day are associated with punk rock, pop punk and alternative rock. Some of their influences include The Ramones, Sex Pistols, NOFX, and Bad Religion. They are best known for their songs like 'Boulevard of Broken Dreams', 'Basket Case' and their 'American Idiot' & 'Dookie' albums. American Idiot sold 6 million copies in the U.S. and won a Grammy Award for "Best Rock Album". Green Day have sold over 75 million records worldwide and have won 5 Grammy Awards. They ...read more.
Green Day is amazing on its own, and it just happens to have a color in the name. As a bonus.
I love the name "Green Day". It just says something, and their songs are great.
Their early, older grungy stuff is great, but their recent music is crap.
My favorite band of all time, and their name is just as awesome!
5
Deep Purple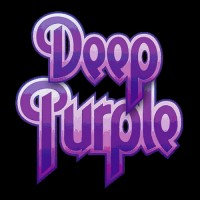 Deep Purple are an English rock band formed in Hertford in 1968. They are considered to be among the pioneers of heavy metal and modern hard rock, although their musical approach changed over the years. Originally formed as a progressive rock band, the band shifted to a heavier sound in 1970. Deep Purple, together with Led Zeppelin and Black Sabbath, have been referred to as the "unholy trinity of British hard rock and heavy metal in the early to mid-seventies". They were listed in the 1975 Guinness Book of World Records as "the globe's loudest band" for a 1972 concert at London's Rainbow Theatre, and have sold over 100 million albums worldwide. ...read more.
The best band ever with the best colorful name.
Purple is the color most often associated with royalty, magic, mystery, and piety.
Imperial color, worn by the rulers of the Byzantine Empire and the Holy Roman Empire, and later by Roman magistrates and Roman Catholic bishops.
The name of the key band member is also with a color - Ritchie Blackmore, aka The Man In Black.
They also have many songs with colorful names: Black Night, Black & White, Rat Rat Blue. And albums - Deep Purple in Rock, The House of Blue Light, Shades of Deep Purple.
A band can't get more epic and colorful than that.
Best band ever!
6
King Crimson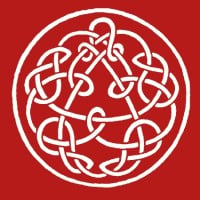 King Crimson were a British progressive rock band that was formed in 1969. While the band has had numerous lineup changes, the head of the band has always been Robert Fripp (guitar). However, the most notable lineup is between 1972-75, consisting of Fripp, John Wetton (bass/vocals), Bill Bruford (drums), and David Cross (strings/keyboard). The band is most well-known for their debut album "In the Court of The Crimson King", with which they made a large impact on the progressive rock genre.
You know a band is too low on this list when The Black Eyed Peas are above them.
7
Blue Oyster Cult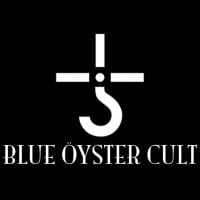 Blue Öyster Cult is an American rock band from Long Island, New York, whose most successful work includes the hard rock and heavy metal songs "(Don't Fear) The Reaper", "Godzilla" and "Burnin' for You".
Uh... Honestly now, I don't think anyone can surpass this band's greatness...
8
Cream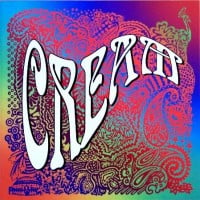 Cream were a 1960s British rock supergroup power trio consisting of bassist/vocalist Jack Bruce, drummer Ginger Baker, and guitarist/vocalist Eric Clapton.
One of the best Psychedelic Rock bands!
9
The Black Eyed Peas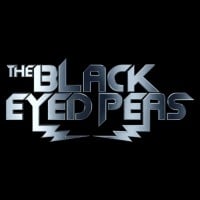 The Black Eyed Peas is an American hip hop group, consisting of rappers will.i.am, apl.de.ap, Taboo, and singer Fergie.
How is the band who made everyone's favorite stadium chant, Seven Nation Army, below a band who makes annoying hip-hop beats with speech and calling it music? This is almost as bad as saying Lil' Wayne is a good guitarist.
This is a joke right?
10
The White Stripes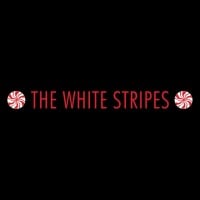 The White Stripes were an American rock duo, formed in 1997 in Detroit, Michigan. The duo consists of only a couple married at the time, Jack White, whose real name was Jack Gillis (songwriter, lead vocalist, guitarist, bassist and keyboardist) and Meg White (drummer and backing vocalist). After they got married, Jack Gillis borrowed his wife's surname and became Jack White. ...read more.
The Contenders
11
Moody Blues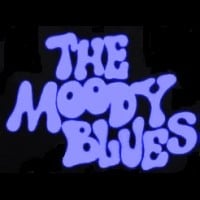 The Moody Blues were an English rock band. They first came to prominence playing rhythm and blues music, but their second album, Days of Future Passed, which was released in 1967, was a fusion of rock with classical music and established them as pioneers in the development of art rock and progressive rock.
12
Whitesnake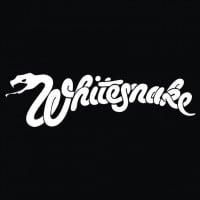 Whitesnake are a rock band formed in England in 1978 by singer David Coverdale, after his departure from his previous band Deep Purple.
Listened to "Here I Go Again"! 4 times on the trot yesterday! Say no more?
13
Maroon 5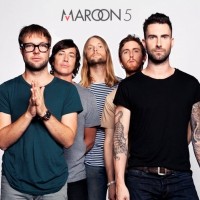 Maroon 5 is an American pop/pop rock band that originated in Los Angeles, California. Before the current group was established, the original four members, Adam Levine, Jesse Carmichael Mickey Madden and Ryan Dusick, formed a band known as Kara's Flowers in 1994, while they were still in high school.
Maroon 5 is better than Green Day (IN MY OPINION). They have more #1 Billboard songs, better songs (I'm sorry to all the fans of Green Day), etc.
Maroon 5 rock! Green Day is overrated. They should be last. Or not on the list at all...
14
Black Label Society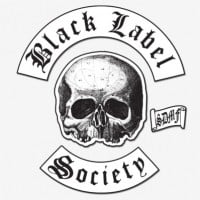 Black Label Society is an American heavy metal band from Los Angeles, California formed in 1998 by Zakk Wylde.
15
The Velvet Underground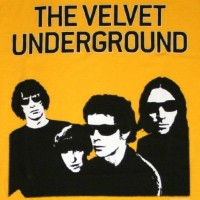 The Velvet Underground was an American rock band, active between 1964 and 1973, formed in New York City.
16
Yellowcard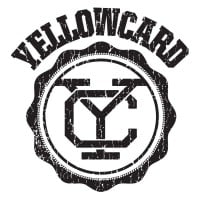 Yellowcard was an American pop-punk band that formed in Jacksonville, Florida, in 1997 and were based in Los Angeles beginning in 2000. The band is well known for its singles "Ocean Avenue", "Only One", and "Lights and Sounds".
17
Pearl Jam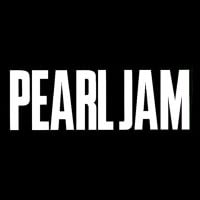 Pearl Jam is a grunge/alternative rock Band formed in Seattle, Washington in 1990. The band had comprised of Eddie Vedder, Mike McCready, Stone Gossard and Jeff Ament. Pearl Jam are most famous for their hit singles "Even Flow", "Black", and "Jeremy" which all appear on their debut album, "Ten", named after the basketball player Mookie Blaylock's jersey number, #10.
18
White Zombie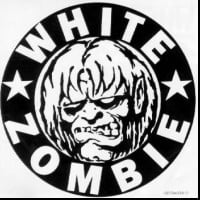 White Zombie was an American heavy metal band that formed in 1985. Based in New York City, White Zombie was originally a noise rock band, and was known for its later heavy metal-oriented sound.
19
The Black Keys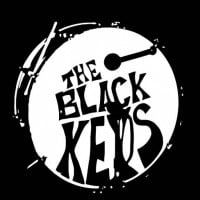 The Black Keys is an American indie rock and blues rock duo formed in Akron, Ohio in 2001 by Dan Auerbach (vocals, guitar) and Patrick Carney (drums). The band has often been compared to The White Stripes as they are also an indie rock duo, that works with low fidelity equipment. The band is most well-known for their 2011 album "El Camino", which contained some if the bands most well-known songs and earned two Grammys.
The Black Keys know how to form a good sound and keep it. Plus, their band name is legit. 'The Black Keys,' and most of their songs are in a minor key, meaning they use more of the black keys. Makes sense, right? Awesome band! Put them in the top ten!
20 Blackstreet
21
Dir en Grey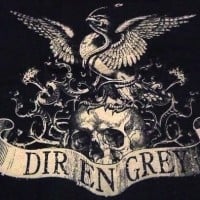 Dir En Grey is a Japanese heavy metal band formed in 1997 and currently signed to Firewall Div., a sub-division of Free-Will.
22
Golden Earring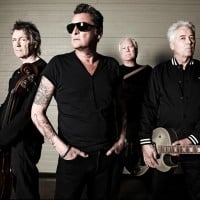 Golden Earring were a Dutch rock band, founded in 1961 in The Hague as The Golden Earrings. They achieved worldwide fame with their international hit songs "Radar Love" in 1973.
23 Orange Range
24
Crimson Glory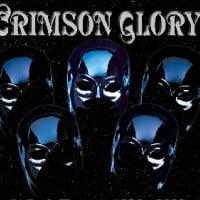 Crimson Glory is an American progressive metal band that formed in 1979 under the name Pierced Arrow.
25 Mild Orange
PSearch List