Top 10 Most Beautiful Female Singers
The Top Ten
1
Taylor Swift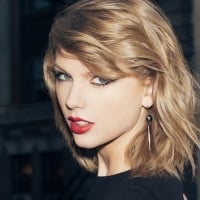 Taylor Alison Swift is an American singer-songwriter. She was born on December 13, 1989 in Reading, Pennsylvania. She is best known for writing personal songs and for having won 11 Grammys. She became interested in country music when she was around 9 years old, and after watching a documentary about Faith Hill, Swift felt that she should go to Nashville to begin a country music career. She then signed a contract with RCA Records and began to write songs.
Taylor Swift, a blonde from Pennsylvania was voted one of the most beautiful people ever- inside and out. She has a squeaky clean record, has kept her strong Christianity, and sings delightful songs. She is kind and generous, especially for those in need, and shines upon your guiltiness. However, her style for both her singing and her looks are not very creative and tend to show the nastier sides. She can be ugly, unforgiving (Hint: Katy Perry? ), and does indeed lie. Her singing on her stage- what more can I say? She sounds like a donkey with a French accent that just jumped into a lake and got a cough after. 3.7 out of 5 prettiness.
Finally I can rest assured that Taylor gets a place on this website that she deserves! All the time, second for best singers and fourth for worst singers! For best singers she should be far at the top. Worst singers? She shouldn't be on the list! Now, she's top for most beautiful. Good. Even though her look and style has changed a lot, from a poodly, golden-haired cute teenager to a maturer version with wavy gold hair, and then the cool style with bangs and straight hair, and now her chic, striking look with short hair. Her eyes, so piercingly blue, are perfect. Good figure, great legs... She's surely the best!
Taylor is DEFINITELY the most beautiful female singer out there. She is beautiful on the inside and outside. Her heart is of pure gold and she has the most beautiful, laid back, generous, kind personality of all singers. She is also very pretty. I live her hair and her eyes, and well... Just EVERYTHING about her. Taylor deserves this place. She is flawless.
The absolute most amazing singer EVER, as well as being gorgeous. Evermore is *chef's kiss. She's only gotten more gorgeous and talented as she gets older, so to all of you dirty dirty cheats of the world, she is an incredible songwriter and singer, plus being a very nice person who likes cats. PLEASE VOTE HER UP, she really deserves it! She should never ever be anywhere other than number one on this list, as well as for the best singers. Honestly, no hate to anybody, but she is better than anyone else. She should stay at THE TOP so PLEASE VOTE HER UP!(and listen to her music like evermore, it's perfect) Also, join the Swifties. Always room for more!
2
Selena Gomez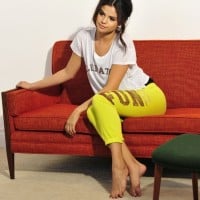 Selena Marie Gomez is an American actress and singer. She is best known for songs like "Come & Get It", "Good For You", "Same Old Love", and "It Ain't Me". Selena Gomez's voice is mezzo-soprano but she usually sings in alto. She is best known for her role as Alex Russo in Wizards of Waverly Place.
Selena Gomez is a model, a singer, and an actress- wow, so many accomplishments! She is beautiful in the way you would say angels are pretty. She has the Latino look- long, lustrous black hair with long lashes and olive skin. Great body and great face, though, she could stop looking snobby all the time in her pictures. Acting skills: Funny, precise, and a little boring. Though her songs are great, her singing would be nothing if not for the many musical programs she has added to them. The lyrics are not original and are not the top notch best. She obviously doesn't use autotune, because she sounds the exact same on stage, so congrats to her! She, unfortunately, has been involved in nasty scandals and such, providing to her small Disney-princess-gone-bad record, though not as serious as Miley Cyrus. She has fashionable clothes from modeling, but are not original, like her lyrics. 3.4 out of 5 prettiness.
Selena Gomez might not be as much of a talented singer as Taylor Swift or Avril or Beyonce, but when you talk about look, man... you can't deny that this girl is one of the prettiest people on earth- those beautiful hair, that baby-face, that body (duh), and that smile one could die for. Honestly, I would do anything even just to take a glimpse of her smiling... So, guys here is one hell of a selenator asking you to please vote for this lady...
She is the most beautiful person in this world according to me! She has gone through so much and yet she manages to look so good.. She doesn't age at all, just look at her in the music video of Bad liar in which she was 25 but looked like a 16 year old. And she is also one of the nicest person on earth! Her songs are literally amazing and so catchy.. Though she has had some rough live performances, she is a good singer and she has given some stunning live performances. SHE DESERVES SO MUCH LOVE!
She is so beautiful, great figure, And I LIVE for her dressing style! Also I love her songs, and she has such a relaxing, smooth voice, and Kill Em With Kindness, is one of my favorite songs ever. Her hair is absolutely gorgeous, as is her face! Selena is incredibly classy, yet sexy as hell at the same time.
3
Avril Lavigne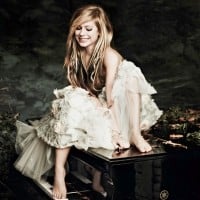 Avril Ramona Lavigne is a Canadian–French singer-songwriter and actress. By the age of 15, she had appeared on stage with Shania Twain; by 16, she had signed a two-album recording contract with Arista Records worth more than $2 million.
I used to like Taylor Swift because of her beauty and skills in singing, but when I've accidentally played My Happy Ending of Avril, I just can't help but to love her. I consider myself a big fan of hers. She's beautiful in and out, and can't fake herself. She's real. Like the most realistic person in the Popular World. She's funny and all, plus she can rock any outfit she wears, plus I love her eyes. She's the most beautiful singer I've ever seen, and the greatest female singer I've heard sang. I love all of her songs, even those songs of hers which doesn't sell out much, I can relate to her songs. It's like whenever I hear her sing, I didn't see new stories in my mind, but I remember my life. I Avril Lavigne ROCKS! She's the best. She deserves the first place, not the second one.
Avril Lavigne is the most beautiful singer! She helps kids with her charities, she even surprised a student at school and did a small concert in the auditorium for the whole school! She has a great voice and real talent. She saved my life and I'm sure many more. Avril knew she would be famous since she was a child. She has her own clothing line, perfume lines and continues to create even while sick with Lyme Disease. She is a winner in everything she chooses to do. I love Avril and I hope she wins.
Please, everyone! Avril is the most beautiful female singer in the world, and her beauty is incomparable. Her eyes, nose, and lips are a work of art, not to mention her cool hairstyles, her dressing sense, and the way she carries herself. She looks like a doll, to be honest <3 She deserves to be on the top spot. She has inner beauty too. She is an honest and real person, a philanthropist too. She has a foundation called The Avril Lavigne Foundation that supports Lyme disease patients. Other than that, she is very talented! She's one of those singers who never lip-syncs onstage. She doesn't need autotune at all. Just look at her live performances. She makes singing look so easy. Other than that, she writes her songs herself and can play guitar, drums, and piano.

Taylor's face is just another result of facial surgery. If you don't believe me, then Google her pics when she was younger, and it will be clear that she did something with her eyes. Earlier, her eyes wouldn't even ...more
Her new song seems amazing. I'm just waiting for it's music video. Her beauty can't be compared. She should have been at no. 02 right after Taylor. Yet she is most beautiful in my view.
4
Jackie Evancho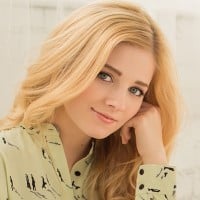 Jacqueline Marie "Jackie" Evancho is an American classical crossover singer who gained wide recognition at an early age. Since 2009, she has issued an EP and eight albums, including a platinum and gold album, and three Billboard 200 top 10 debuts. Evancho's latest album 'The Debut', was her eighth consecutive release to reach No. 1 on the Billboard Classical Albums chart. In 2017, Evancho performed the U.S. national anthem at the presidential inauguration of Donald Trump and became the youngest person ever to perform a concert series at Café Carlyle.
I think she should've been number 1 (to me). Her voice is also beautiful. She has an elegant look with that flowing blonde hair, but her smile still shines through giving an elegant and cool teenager looks. Her hair matches perfectly with that white-yellow dress. Her eyes are also pretty and her face shape is not round and that's good. Katy Perry has a round face that's why I don't really choose her, she should get rank 20 ( to me, no offense ), and I like Mariah Carey better than her.
See zimbio for photos of her latest appearance at the Songwriters Hall Of Fame 45th Annual Induction and Awards Show, where she performed "Over The Rainbow", and presented the "Towering Song Award" given to it on its 75th anniversary, and honoring its writers Hall of Fame inductees Harold Arlen & E.Y. Harburg.
Probably the only singer on this list whose performance is not also a striptease, who generally performs in an elegant gown. Taylor Swift is striking but several women on this list are more classically beautiful.
She was breathtakingly adorable as a child, was a killer as a Guess model and now her glamour shots are stunning. I bet her high school year book picture will be a little nicer than the other kids
5
Demi Lovato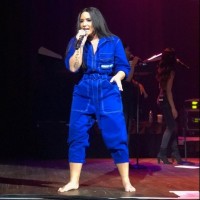 Demetria Devonne "Demi" Lovato is an American singer, songwriter, and actress. After appearing on the children's television series Barney & Friends as a child, she received her breakthrough role as Mitchie Torres in the Disney Channel television film Camp Rock and its sequel Camp Rock 2: The Final Jam.
Demi Lovato is an awesome, emotional singer and a Disney actress! She has strong faith, strong emotions, and great songs. Her songs hit you hard and leave you breathless, breathing in every lyric like a feeling. However, she seems very harsh and rude, especially from her pictures and lyrics. She is amazingly pretty- dark, wavy hair, perfect skin, proportional face, and rare angelic smiles. Her looks look (Almost double words! ) a little rude, offending, and very rebellious (both good and bad). She does have a bad record with boys, but has an emotional time with bullies. 3.1 out of 5 prettiness.
Demi Lovato is truly beautiful, inside and out. She doesn't go to excessive measures to please the public like other stars do, and her songs are inspirational and meaningful. She supports all those that are going through difficult times, and is a strong advocate for mental health and anti-bullying campaigns. She's always there for her fans, and has the most compassionate heart ever. Plus, she's got the best voice and talent of all the singers on this list.
Demi is definitely the most beautiful singer out there, both inside and outside. She can rock any kind of hair- long and brown, long and blonde, pink, brown with purple, short and black, even side shaved hair. She is probably the only person on earth who can do that. She at least deserves #3 spot.
Demi is very pretty. Not only the outside but the inside. She also inspires people. After she have gone through all the pain when she was being bullied, I think she deserves being a star now. She has a great voice even when she had her first debut on barney and friends
6
Katy Perry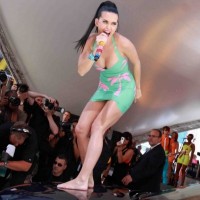 Katheryn Elizabeth Hudson, professionally known by her stage name Katy Perry, was born on October 25, 1984 in Santa Barbara, California. She is a singer, songwriter, actress and an ambassador on one of the most popular companies of now, UNICEF.

She is also is one of the best-selling artists of all time. She won 4 Guinness World Records, 5 MTV Awards, 5 American Music Awards, 16'ASCAP Pop Music Awards, 5 Billboard Music Awards, 14 People's Choice, 1 Juno Award, 2 Myx Music Awards, 3 NRJ Awards, 6 Teen Choice and a Brit Award. ...read more.
Katy Perry, a famous singer and model, reminds me of a Snow White, white as snow skin, black as ebony hair, with big, green eyes. Her songs are positively some of my favorite, the tune and lyrics hitting you just right. All original and encouraging, plus so interesting and different in unique ways. Though, her record is not good. She is unfaithful (husband and God) and lies a ton. She is probably a "bad" person, under others. She was blessed with dark hair and a lovely face. She is a little too skinny for her own good- she's like, 31, and is as skinny as girls in high school. 2.91 out of 5 prettiness.
Should be number 1 in my opinion, looks way better than Taylor Swift, at least she doesn't look creepy. Her body is well proportioned and she didn't need surgery on her breasts. Her face is all natural and has been beautiful since before she was famous. Those eyes are amazing, any hair color fits her perfectly, those lips and nose are flawless, she has a good face shape. Even without make up she looks good. I think she is what I consider exactly beautiful in appearance.
I love her because she is hot and her eyes are making me completely occupied. She has an amazing voice, her lyrics are powerful. I am a huge fan, I can tell she's going to beat the rest. She's #1 in my opinion. My favorite songs are ET and Legendary Lover. It's not going to change, how we feel about her. For the rest of our lives, we'll always be your best loyal fans. She is unique, She is just perfect. What can I say? God bless her.
She has the most beautiful eyes in the world and the charming face. She has the greatest body of all singers. She has an amazing voice and such a great soul, she is always smiling and has a since of humor. She is a naturally beauty and I would love to have a dinner with here! She is amazing! I love her!
7
Ariana Grande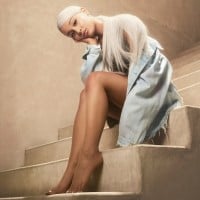 Ariana Grande-Butera (born June 26, 1993) is an American singer, songwriter, and actress. Her four-octave vocal range has received critical acclaim, and her personal life has been the subject of widespread media attention. She has received numerous accolades throughout her career, including two Grammy Awards, one Brit Award, one Bambi Award, two Billboard Music Awards, three American Music Awards, nine MTV Video Music Awards, and 27 Guinness World Records. ...read more.
Ariana grande is a very beautiful and kind person. She puts on all these amazing shows for her concerts and she doesn't do the same thing all the time, she changes it up. Everyone that's hating on her needs to go somewhere because she works very hard. I don't care if she slips sometimes maybe she can't help it, you are not in the music industry she is and I'm sure everyone has did something before because we all are human beings. But other than that she has an amazing voice and she is a song bird and she may deserve first place but at least she's in the top 10. Also Ariana grande is very talented and beautiful just like all the other artists up here.
She is a goddess among men. Her voice so angelic. She being no.7 is an understatement I mean she is prettier than most of the other musicians like demi Lovato, Katy Perry.
She and taylor should exchange places. Taylor Swift is just overrated. She needs to accept the fact that she is getting old. I hope all the little swifties out there grow up and realize that taylor only use famous people to gain sympathy. She is such a hypocrite..and ya ariana, she is just flawless. Everything she does is just perfect. Nobody can give me a good reason to prove that she is an awful diva. I love her and forever will. She is the Queen ..

Taylor Swift is an idiot who can insult others but can't tolerate a single word against herself. arianator queen.
Wow is all she brings to the table. A nice tight little figure, complimented by a very beautiful face then she starts singing and you would believe heavens gates were opened cause you can hear the voice of an angel. The total package just need to remember we're she came from and don't let the Hollywood fame bug bite her.
8
Shakira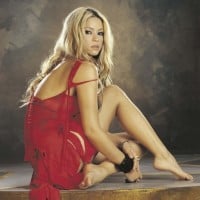 Shakira Isabel Mebarak Ripoll is a Colombian-Spanish singer, songwriter, dancer, record producer, choreographer, and model.
Should be number two after Katy Perry. Even before fame she was gorgeous. That smile is absolutely amazing and beautiful. I love her natural black hair and exotic look. Her body is also amazing and feminine. She is a good dancer. Her eye brows are the best. She's definitely a beautiful Latina singer.
Yall kidding me she is def number 1. She is so talented in so many ways. Here voice is awesome and her accent is so unique. Boy she can dance and I guarantee you will fall in love with her. Oh and to mention only the most unique thing about her. Her body is ridonc! She is so flewxible and her hips her body, the way she contorts it is just amazing. Overall she can sing, dance, look amazing and she is just always smiling and seems like shes havin the time of her life. Shakira is the bomb!
Shakira is a very beautiful woman and singer, she is able to be sexy and show her femininity in a classy way most of the time- (maybe except she wolf! ), - something most female singers find it difficult to do these days.
She's not only beautiful in appearance, but in personality as well. She's got a great set of pipes, and I recommend checking her music out, and watching the older seasons of the voice, in which she took part in.
9
Beyonce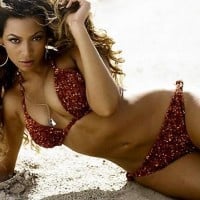 Beyoncé Giselle Knowles-Carter, is an American singer and actress, who started out in the popular pop/r&b girl group Destiny's Child. They had multiple top 5 hits such as "No, No, No", "Say My Name", "Bills, Bills, Bills", "Survivor", "Independent Women", "Bootylicious", and "Jumpin', Jumpin" from 1999 to 2004. After they broke up in 2006, Beyonce pursued her solo career, creating smash hits such as "Crazy In Love", "Single Ladies", "Halo", "Partition", "Irreplaceable", "Drunk In Love", "Baby Boy", "Beautiful Liar", "7/11", and "Run The World (Girls)", and has since become one of the most influential performers and biggest celebrities of the 21st century.
Beyonce is amazingly beautiful. She is perhaps, the most beautiful woman that ever existed on earth. Her voice is fantastically not of this world. She should occupy the number one slot.
How is Taylor Swift Selena Gomez Katy Perry Demi Lovato more beautiful than Beyonce? You people are crazy. Beyonce is one of the most beautiful women in the world and an INCREDIBLE VOCALIST. Taylor Swift can't never be on her level. She can't even sing. And she's ugly without make up. Selena Gomez uses auto tune for everything. And Demi needs too much make up to look beautiful. Beyonce is naturally beautiful and talented. You don't have to like her but you cannot deny that
She is the most beautiful singer I have ever seen in this planet. I love her very much. Inside is filled with shinning gold and outside is made of reflecting diamond.
I don't care what y'all haters think. I love this woman more than enything else and she's one of the most beautiful, sexiest and talented human beings that ever existed. If you don't like her then you have completely no taste. PERIOD.
10
Christina Aguilera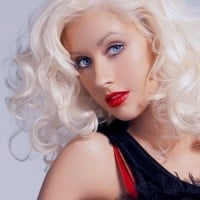 Christina María Aguilera is an American singer, songwriter, and record producer, best known for songs such as "Beautiful", "Genie In A Bottle", "Fighter", "Hurt", "Dirrty", "Your Body", "Lady Marmalade", "Reflection", "I Turn To You", "Come On Over Baby (All I Want Is You)" "What A Girl Wants", and "Candyman".
I think Christina is by far the prettiest singer. She is kind, gorgeous, and even after a few kids she still is drop dead sexy. She looks good in in everything and her voice makes her 100 times prettier, if that is even possible. She should be number one. Go Christina!
She's stunning! Whether big or small she knows how to always be sexy! She has it all! Voice, beauty, personality, swag, and soul! She will always be #1 to me!
She rocks I can't say no more because she is the best singer alive I'm a big fan who ever is not a fan I will get you. You better watch out
Beauty, talent, brains, sexuality etc...nobody compares to Christina. She crushes my list!
The Contenders
11
K.S. Chithra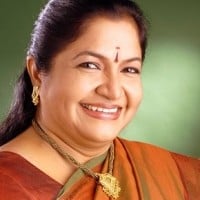 Krishnan Nair Shantakumari Chithra, often credited as K. S. Chithra or simply Chithra, is an Indian playback singer from Kerala. Chithra also sings Indian classical, devotional, and popular music.
I used to like Taylor Swift because of her beauty and skills in singing, but when I've accidentally played K.S.Chithra songs, I just can't help but to love her. I consider myself a big fan of hers. She's beautiful in and out, and can't fake herself. She's real. Like the most realistic person in the Popular World.
She definitely deserves the title of being the prettiest singer out there. She keeps it real with an amazing voice, great hair, and a stunningly beautiful face. I mean, look at her face, flawless. She's one of the only female singers out there who hasn't changed in a negative way throughout the years.
K.S.Chithra is one of the most beautiful people on Earth. Not to mention that she's one of the only singers now that can manage to sing without autotune. she is so beautiful! She smiles so cute! She has an amazing voice! She inspires a lot of people. I love you Chithra!
K.S.Chithra is one of the most beautiful girl ever for me who support and idolized her... I love her songs and look. She's very classy and I really love here as a singer and everything.
12
Ellie Goulding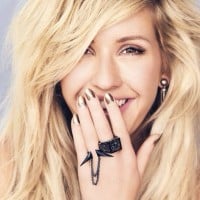 Elena Jane "Ellie" Goulding is an English singer, songwriter and multi-instrumentalist, born on December 30th, 1986 in Hereford, England. She is most well-known in the U.S. for her singles "Lights", "Love Me Like You Do" and "Burn", and has been featured in other songs with artists like Calvin Harris. ...read more.
She is so pretty and her voice is same as her beauty. God had took so much time for making her face and her voice. She should be in at least top 5 in ranking.. I love you so much ellie..
I also loves ellie a lot. She is a prettiest singer from his beauty and also from voice. I think she looks super cute. God bless you ellie
She is the most prettiest girl in all over the world.. I love you so much ellie.. I don't have word for your beauty...
I love Ellie goulding. And specially I like that song " love me like you do". It is my most favourite song!
13
Carrie Underwood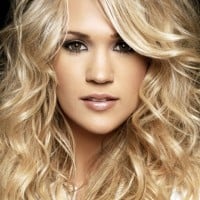 Carrie Marie Underwood is an American singer, songwriter, and actress. She rose to fame as the winner of the fourth season of American Idol, in 2005. Her debut album, Some Hearts, was released in 2005.
Carrie is one of the most beautiful people on Earth. Not to mention that she's one of the only singers now that can manage to sing without autotune.
Carrie is so beautiful! She smiles so cute! She has an amazing voice! She inspires a lot of people. I love you Carrie!
I think Carrie Underwood would be first or second. Taylor or Carrie. Both beautiful on the inside and out.
Oh my god I went on tgis website looking for her! She is my life. I love her. So inspiring. I'm obsessed with her all my friends know she's my favorite person ever.
14
Nicole Scherzinger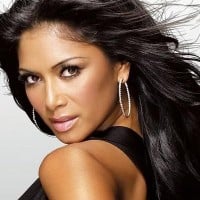 Nicole Scherzinger, born Nicole Prescovia Elikolani Valiente on June 29, 1978, is an American singer, songwriter, actress, dancer, and television personality. She first rose to fame as the lead singer of the pop/r&b group The Pussycat Dolls.
Nicole is the most beautiful and the most talented female ever! She has world class star appeal with a bright future ahead in her solo career and the most sexy and sensual singer of all time.
Much more naturally beautiful than beyonce, selena gomez, ariana grande, taylor swift, katy perry, j-lo etc. In fact, beyonce, selena gomez and katy perry without makeup will give you nightmares.
How the hell are selena gomez, taylor swift, katy perry, beyonce, ariana grande and cheryl cole higher ranked than this beauty queen? Those girls are either plain ugly or just meh.
Oh come on! She is the definition of the word beautiful! How are taylor swift, selena gomez, katy perry and 12 year old looking ariana grande higher ranked than her! SMH...
15
Lana Del Rey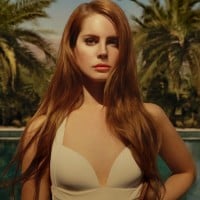 Lana Del Rey is a California based singer, songwriter, and model who currently resides in Malibu, California. She was born under the name Elizabeth Woolridge Grant to entrepreneur Robert England Jr. and Patricia Ann Hill in rural Lake Placid, New York on June 21, 1985. She has two siblings, Chuck and Charlie. She attended a catholic elementary school and was sent to a boarding school at age 15 to deal with her alcohol abuse. After high school she lived with her aunt and uncle in New Jersey for a year where her uncle taught her how to play guitar and performed in various nightclubs under the pseudonyms Lizzy Grant, Sparkle Jumprope Queen, and May Jailer. She later attended Fordham University ...read more.
She is one of the most beautiful women in the world, inside and outside. Her hair is perfect, her style is exceptional, her makeup is unique and beautiful, her bone structure is amazing, and she has very unique features that give her an ethereal look. She is inspiring, her music is one of a kind, she has depression but is working through it, and she is dating/best friends with James Franco.
Lana Del Rey is prettier than all the girls before her on the list. As Lizzy Grant she was adorable and cute. She changed her makeup style and as Lana Del Rey she is sexy, captivating, and breathtaking. She looks natural and kind in candids and she looks like a doll in photoshoots. Not only that she is very humble, nice, smart and talented. She may be depressed, but if her fans stick together we can change that.
Lana Del Rey is the contemporary example of beauty and grace; her look is elegant and high-class. She demonstrates both a wild, sexy imagery and a classy, graceful impression. Her personality is charming as she is very down-to-earth, authentic and nice in real life. Her songs convey strong personal emotions from which her mind and heart shine through.
She has beautiful full lips, lovely doe eyes, and a perfect bone structure. She has the perfect mix of vintage and modern. She looks like a doll. Her voice and writing skills are amazing. Especially her new album, which will blow you all away.
16
Jennifer Lopez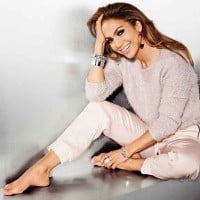 Jennifer Lynn Lopez, also known as J. Lo, is an American singer, actress, dancer, fashion designer, author and producer.
Selena Gomez maybe in 2010-2014 deserved 1st place but definitely not right now. She's not that beautiful anymore. Taylor, Katy and Beyonce in Top10 but JLo on 17? ;-D It's a joke. There's only Rihanna missing in Top10, glad she isn't. I'm not saying anything, but only Jennifer was named in 2 consecutive year (2000-2001) most beautiful woman in some magazine, as much as she was oficially named most beautiful woman in 2011 being 42. Sth girls mentioned above could never.
She is my idol! I am jlover for many years! I love yer. She has a great body. She hasn't any plastic surgery! She is the most beautiful woman of the world! She has a prize for that! I adore her. I hope one day I will meet her! I love you Jenny!
Selena Gomez, Jennifer Lopez and Selena Quantilla- The Holy Beauty Latin Trinity. JLo played Selena in biography movie, so let's hope that Selena Gomez which has been given name after Selena played by Jennifer, is going right now to play Jennifer
Jennifer lopez deserves to be in 2nd place. Her music is amazing plus her looks. She is the most prettiest singer and actress ever.
17
Whitney Houston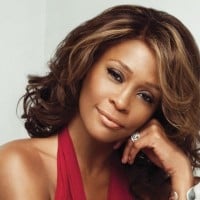 Whitney Elizabeth Houston (August 9, 1963 – February 11, 2012) was an American singer, actress, producer, and model. In 2009, Guinness World Records cited her as the most awarded female act of all time. Houston is one of pop music's best-selling music artists of all-time, with an estimated 170–200 million records sold worldwide. She released seven studio albums and three movie soundtrack albums, all of which have diamond, multi-platinum, platinum or gold certification.
I think she was really gorgeous and had a great smile, those eyes of joy and her angelic voice.
Love her! How can you not?
Whitney was and still is the most beautiful woman in the world
18
Cheryl Cole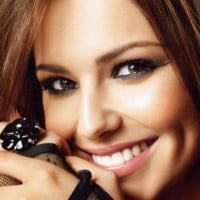 Cheryl Ann Tweedy (formerly Cheryl Cole, Cheryl Fernandez-Versini) known as Cheryl is an English singer, dancer, and television personality. She rose to fame in late 2002 as a member of girl group Girls Aloud on ITV's Popstars: The Rivals, and stayed with the group until they split up in 2013.
12th, really? She is ridiculously beautiful. By far the most gorgeous singer out there. Taylor Swift and selena Gomez are just popular. Beauty wise...eh..not even close to Cheryl Cole.
Voice is a beauty and looks are a beauty. And Cheryl is one who has both these beauties.
14th NOW that's crazy she should be centre of attention she should at least be in the top 10!
Her eyes are really specific and she should be number one than others...
19
Amy Lee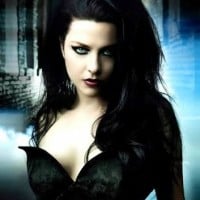 Amy Lynn Hartzler, known professionally as Amy Lee, is an American singer-songwriter, classically trained pianist and composer. She is also the lead singer to the Arkansas band Evanescence.
Amy has one of the most beautiful voices I have ever heard. She is also gorgeous herself. I really don't know how some crappy pop singers ranked higher.
How can Selena and Taylor and Ariana be way higher than Amy? She is like a dark angel, beautiful, exotic, with magnificent voice...she is truly a woman. A real, real woman
Amy is the most beautiful girl I've ever seen. She is hot, really really hot and beautiful. Her black hairs, eyes, looks...
She is really very beautiful. Her voice is also the best among all the female singers. Taylor can't even reach high notes
20
Rihanna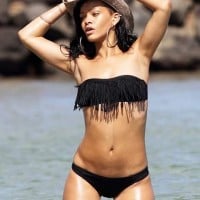 Robyn Rihanna Fenty is a Barbadian-American pop singer. Born in Saint Michael and raised in Bridgetown, she first entered the music industry by recording demo tapes under the direction of record producer Evan Rogers in 2003. She ultimately signed a recording contract with Def Jam Recordings after auditioning for its then-president, hip-hop producer and rapper Jay Z.
The fact that Rihanna is so low is baffling. She is gorgeous and can pull off many different styles and looks. Her eyes pierce through you and are a very interesting color. Her legs are worth a million dollars and her smile is melts my heart. She should AT LEAST be in the top 10 if not the top 5 if not NUMBER 1! Rihanna is sexy, beautiful, hot, gorgeous, and everything to describe an attractive woman.
I can't believe Rihanna is the 21st! She deserves to be at least in the top 5! Anyone who looks at this gorgeous gal can say she's super sexy and hot. Any guy would die for her! Her attractiveness makes me melt into a puddle. Her voice also rocks, although I'd say she can do better.
Why the hell is Rihanna number 22? She should be number 1 like how the hell is Taylor number one? There's gotta be a glitch between the too.
Her makeup is always on point and she's a natural beauty. Should be much higher than #20 on this list.
21
Victoria Justice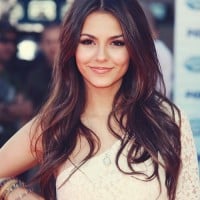 Victoria Dawn Justice is an American actress and singer. She debuted as an actress at the age of ten and has since appeared in several films and television series including the Nickelodeon series, Zoey 101 and Victorious.
I love Taylor Swift. She's a superb singer. But seriously(! ) Victoria Justice can't be on any spot other than Number 1 when it comes to looks. Victoria is your reference in terms how beautiful girls can be. You can give her 100 out of 100. Just check her photos on the Internet. Yes, she is not the best singer out there but in terms of looks she is the best.
I think victoria justice is the most beautiful kind singer in the world and her funniest show victorious. I love you victoria justice (tori vega) YOU ARE THE BEST!
She is a quarreller and a little famous becsuse of ARIANA QUEEN victoria go and thank her instead of spreading rumours and backbiting... cause beauty isn't everything
She's the most beautiful singer around. She's also really funny.
And why is Ariana Grande 11th and Victoria Justice 91th? They should switch places
22
Bebe Rexha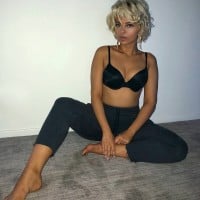 I didn't used to like pop that much before I heard I got you. Good songs.
Beautiful and energetic singer... Love her...
Rank 34? This should be first no doubt
Stunning and beautiful
23
Mariah Carey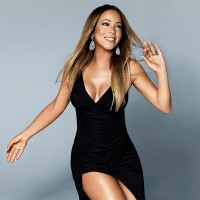 Mariah Carey, born March 27, 1970, is an American singer, songwriter and actress. She is one of the biggest best-selling women in the music industry, with 18 number 1 records to her name. She is regarded as a sex symbol through her songs and music videos, and she is "well known" for her over-the-top sexy poses and for having breast implants. She is also known to be a diva, and she is well known for her high-demands. She won 5 Grammys and starred in her documentary movie "Glitter." Mariah Carey started her fame by releasing her song, Vision of Love and also released her first album "Mariah Carey" but before that, in 1988, she accompanied Brenda K Starr, a rising pop singer in the 80s to Columbia ...read more.
Mariah carrey was beautiful and special in 80s and 90s but after that she changed a lot and lost her natural beauty too..
Mariah CAREY should have been no1. I mean just look at her during the singing of the US national anthem during a basketball match
Beauty of face and voice? Lemme spell the name of Mariah Carey.
She's so damn hot, gorgeous and beautiful.
24
Vanessa Hudgens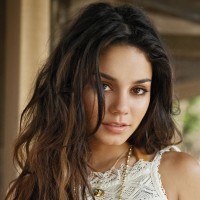 Vanessa Anne Hudgens is an American actress and singer. Hudgens rose to prominence playing Gabriella Montez in the High School Musical series.
She was so talented in her album V. She is also very pretty. She is only 24 but shows true beauty.
She was so talented and her eyes are so beautiful! God blessed you.
She looks average, I see many girls that look like her all the time.
Vanessa is beautiful and cute looking.
25
Rita Ora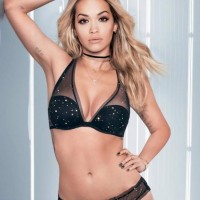 Rita Sahatçiu Ora is a British singer and actress . Her debut studio album, Ora, released in 2012, debuted at number one in the United Kingdom . She dated Rob Kardashian .
Rita Ora so gorgeous , she not shy she doesn't mind show some skin . Love her music videos
Musically even that she had some hits some of her songs remain underrated .
Very nice person
Love you rita ora
She is so natural
PSearch List