Top 10 Best Pop Punk Bands of the '90s
Picture the '90s, a time of baggy jeans and skateboards, a time before smartphones and social media took over our lives. Bands like Green Day, Blink 182, and The Offspring were just starting to invade the airwaves with their catchy hooks and relatable lyrics about teen angst, suburban ennui, and failed relationships. This was the time when Warped Tour was in its prime, becoming the summer tradition for punk fans across the country. It was a golden age for the genre and for fans who craved something different from the grunge and hip-hop dominating the music scene.

When you think of '90s pop punk, you probably think of bands who took the raw energy of punk, injected it with catchy melodies and a sense of humor, creating an irresistible blend that became the soundtrack of countless adolescent lives. They pushed the boundaries, questioned the status quo, and delivered music that's fun, energetic, and often heartfelt.

This was the decade that brought punk into the mainstream, with bands that brought a freshness and vitality to the music scene, attracting a new generation of fans while staying true to their roots. These bands weren't just about the music, they became symbols of a lifestyle and attitude that still resonates today.

The Top Ten

1 Green Day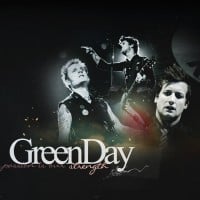 Green Day are an American pop punk/punk rock band formed in East Bay, California in 1987. The members include Billie Joe Armstrong (vocals and guitar), Mike Dirnt (bass), Tré Cool (drums) and Jason White (guitar). Green Day are associated with punk rock, pop punk and alternative rock. Some of their influences include The Ramones, Sex Pistols, NOFX, and Bad Religion. They are best known for their songs like 'Boulevard of Broken Dreams', 'Basket Case' and their 'American Idiot' & 'Dookie' albums. American Idiot sold 6 million copies in the U.S. and won a Grammy Award for "Best Rock Album". Green Day have sold over 75 million records worldwide and have won 5 Grammy Awards. They ...read more.
Green Day are way better than Blink-182.

To all the people who claim that blink are better because they made pop punk popular, that's bull because Green Day's 'Dookie' album came out in 1994 and it was hugely popular. It is the best-selling punk record in history, it is certified as diamond in the USA and it sold 20 million copies worldwide, making it approximately the 57th best-selling album of all time. So basically, Green Day made pop punk popular way before Blink-182 were popular, and blink just rode on Green Day's success.
Blink 182 Fans only know green day's mainstream songs. If they got a taste insomniac and dookie they would realize why green day is the best. By the way all the small things is boring!
I have been listening to green day for about 1 and a half years, they were the first band I liked and I don't think I will ever stop listening to their music.
Green Day was basically the spokesmen of the 90s after the death of kurt cobain so heck yeah they deserve to be #1. Best band ever. Dookie rules!
2
Blink-182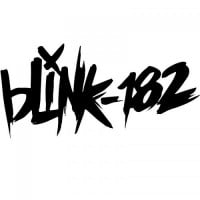 Blink-182 are a pop-punk band formed in 1992. Original lineup were Mark Hoppus (Bass Guitar, Vocals) Tom DeLonge (Guitar, vocals) Scott Raynor (Drums). Raynor was fired from the band in 1998 and replaced by drummer Travis Barker. They got into mainstream after the album "Enema of the State" Tom DeLonge left the band in 2015 and was replaced by Matt Skiba. Tom DeLonge returned in October 2022, bringing the classic line-up back
Never understood why people like Green Day better. I honestly like every single song blink has published since Dude Ranch (some prior to but not all)
Blink 182 are so much better than green day and who are "Bouncing Souls"?
Blink 182 is WAY better than Green Day. and I've never even heard of any of these bands.
Green Day=Most overrated band of all time Blink is the best!
3
Bouncing Souls
You probably heard / sung a song by these guys at one time or another and didn't even know it. For the sake of your soul check them out.
4
Sum 41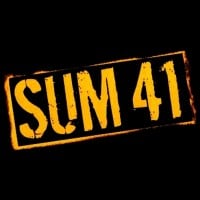 Sum 41 is a Canadian pop-punk band from Ajax, Ontario, Canada. Originally called Kaspir, the band was formed in 1996 and separated in 2023. They consist of lead vocalist/rhythm guitarist Deryck Whibley, lead guitarist/backing vocalist Dave Baksh, co-lead guitarist/backing vocalist Tom Thacker, bassist/backing vocalist Jason McCaslin, and drummer Frank Zummo. Their most popular songs include The Hell Song, In Too Deep, Fatlip, Pieces, With Me, Still Waiting, Walking Disaster, and Underclass Hero. They have switched on and off again from regular pop-punk (All Killer, No Filer, Underclass Hero) to melodic hardcore (Chuck, Screaming Bloody Murder, 13 Voices, Order in Decline). They have released ...read more.
Amazing band formed in the late 90's, deserve a high place. Great lyrics, great instruments, great genre equals great music.
I agree with being number 3. Also where is Goldfinger?
Sum 41 are the best!
5 The Vandals
6
American Hi-Fi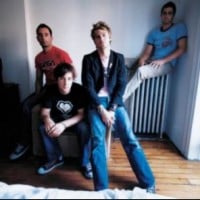 American Hi-Fi is an American rock band formed in Boston in 1998. The band consists of lead vocalist and rhythm guitarist Stacy Jones, lead guitarist Jamie Arentzen, bassist and backing vocalist Drew Parsons, and drummer Brian Nolan.
7
New Found Glory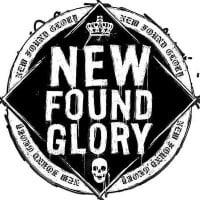 New Found Glory is an American pop punk band that was founded in 1997 in Coral Springs, Florida. The band currently consists of lead vocalist Jordan Pundik, lead guitarist Chad Gilbert, bassist Ian Grushka, and drummer Cyrus Bolooki.
More early 2000s but love 'em!
8
Lit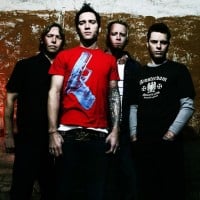 Lit is an American rock band from Fullerton, California, formed in 1988. They gained widespread popularity during the late '90s and early 2000s with hits like "My Own Worst Enemy." Initially identified with the post-grunge era, their music spans a variety of genres including alternative rock, pop-punk, and grunge. Lit has a distinct knack for catchy melodies and relatable lyrics, making them a staple in American rock music of their time.
You'd Think That Lit would receive more recognition, but sadly that is not the case here, They're best known for their 1999 hit My Own worst enemy but their second album has a lot of great tunes.
Amazing band they also conquered the late 90's scene of pop punk.
9 Lake Medina
10
NOFX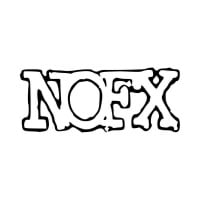 NOFX are an American punk rock band from Los Angeles, California. The band was formed in 1983 by vocalist/bassist Fat Mike and guitarist Eric Melvin. Drummer Erik Sandin joined NOFX shortly after.
Should be at the top. Green day sucks
The Contenders
11
The Offspring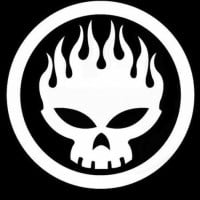 The Offspring is an American punk rock band from Huntington Beach, California, formed in 1984. Formed under the name Manic Subsidal, the band consists of lead vocalist and rhythm guitarist Dexter Holland, bassist Greg K., lead guitarist Kevin "Noodles" Wasserman and drummer Pete Parada.
Only Green Day has sold more albums.

9 records strong selling 36+million.

Been around since 1984

Holds the record for the #1 selling album sold on a indie record label with there hit album smash which sold 11+million.

More hit songs then most bands dream of with hits like - kick him when he's down, dirty magic, nitro, genocide, self esteem, come out and play, bad habit, gotta get away, all I want, gone away, meaning of life, pretty fly, get a job, kids aren't alright, original prankster, want you bad, million miles away, can't get my head around you, hit that, gonna go far kid, hammerhead, days go bye, divide by zero/skin Pickens, coming for you and those are just the ones they played on the radio because all there albums are good.
Were jointly responsible for popularising (pop) punk in the 90s with their third album Smash. That this record is STILL the highest selling independent album of all time speaks volumes. The Offspring should be much further up this list. Damn you all.
Funny how low the offspring are they are way better than Green Day and Blink-182 combined.
The offspring are the best band ever! Better than blink 182. Pretty fly indeed.
12
Fenix TX
Fenix tx are the 90s
13
Rancid
Should have been up here sooner Punk!
14 Less Than Jake
15 Pennywise
16
Decendents
They are the definitive 90's punk band!
17
Weezer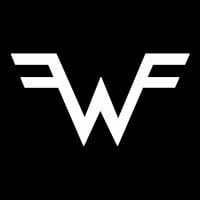 Weezer is an American alternative rock/power pop band formed in Los Angeles in 1992, currently consisting of Rivers Cuomo (lead vocals, lead and rhythm guitar), Patrick Wilson, Brian Bell, and Scott Shriner.
How is Weezer not a lot higher… Ditto Offspring. Just play Buddy Holly and move up the list. Or just play anything from Smash
Weezer isn't pop punk
18
Sublime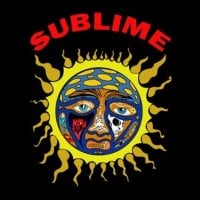 Sublime was an American ska punk band from Long Beach, California, formed in 1988. The band's line-up, unchanged until their breakup, consisted of Bradley Nowell, Eric Wilson and Bud Gaugh.
Probably to hard core for the suburb punks jamming Blink 182 in the BMW their Daddy bought them.
Genuine bonafide Long Beach ska-reggae-dub-punk. Beer-guts, tattoos, skateboards, dope (that las one's a quadruple-entendre. Enjoy! )
19 Lagwagon
20
AFI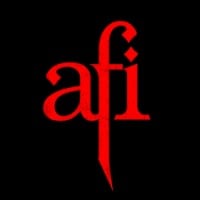 AFI (abbreviation for A Fire Inside) is an American rock band from Ukiah, California, formed in 1991. Since 1998, it consists of lead vocalist Davey Havok, drummer and backing vocalist Adam Carson, bassist, backing vocalist and keyboardist Hunter Burgan, and guitarist, backing vocalist and keyboardist Jade Puget. Havok and Carson are the sole remaining original members. Originally a hardcore punk band, they have since delved into many genres, starting with horror punk and following through post-hardcore and emo into alternative rock and gothic rock.
I remember seeing them play in Las Vegas before they became big. Davey came out dressed as "The Crow," and owned that stage. The band's energy was intense! All these years later and still my absolute favorite live performance!
Better than The Offspring and New Found Glory. AFI started in 1991, so it is the 90's.
21 Millencolin
22
Strung Out
Some of the best guitars in the whole punk scene. The album "Twisted by design" no more needed to be said.
23
MxPx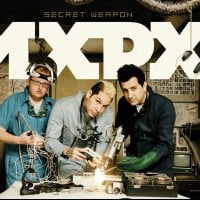 MxPx is an American punk rock band from Bremerton, Washington founded in 1992 as Magnified Plaid. The band has skate punk leanings, with connections to the pop punk scene.
24 88 Fingers Louie
25 No Use for a Name
PSearch List