Top 10 Most Desirable Male Singers in the World
This is to determine the most popular and sought-after male singer in this new era.

The Top Ten

1 Michael Jackson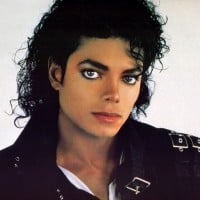 Michael Jackson (Michael Joseph Jackson; August 29, 1958 – June 25, 2009) was an American singer, dancer, and songwriter. He passed away from cardiac arrest caused by a propofol and benzodiazepine overdose on June 25, 2009. He donated (at least) a remarkable 500,000,000 dollars to charity. Michael is also known as The King of Pop (a title given to him by Elizabeth Taylor) or under the initials MJ... read more
Michael Jackson sang, the world hoped.
Michael Jackson danced, the world smiled.
Michael Jackson laughed, the world laughed.
Michael Jackson died, the world cried, but sang, danced, and laughed because we know that's what he would've wanted.

Michael Jackson was Michael Jackson, and always will be. We are all Michael Jackson when we cry, sing, dance, and laugh.

Mikey, you are the only person that can make me laugh, cry, sing, and dance all at the same time. You are the best thing that ever happened to me. You are the beginning and eternity of everyone who sees you, hears you, feels you, knows you, loves you. I love you forevermore.
I consider myself fortunate because my lifetime spanned in such a way that I knew of his greatness firsthand, unlike future generations who will have to rely on glowing narratives, music videos, and audio productions. Any list of all-time great male vocalists that doesn't have him as number one simply cannot be considered valid. Rest in peace, Michael.
2
Freddie Mercury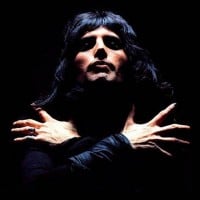 Freddie Mercury (born Farrokh Bulsara, 5th September 1946 - 24th November 1991) was a Zanzibari-born British singer of Indian descent, songwriter and record producer, known as the lead vocalist and songwriter of the British rock band Queen. He also became known for his flamboyant stage persona and four-octave vocal range. Before he became a singer he has been in 3 other bands (Ibex, Sour Milk Sea,... read more
Freddie is so hot! Once I saw him, I just had to faint! I always dream of making love with Freddie. Freddie is so hot. He lit up this whole world at once! He is so goddamn hot. The Sun is like freezing Neptune compared to him! Freddie, you are the sex machine that lit up this world! You are on fire right now, Freddie, with heat hotter than the Sun. You define sexy. You are the hottest person to ever live. I want to make love to you, Freddie.
Now, before I say anything, he was NOT the leader of Queen. There was no leader. They were all a quarter of the band. Freddie was just an amazing guy, so wonderful. He cannot be beat. And I knew he'd get the number one spot.
The god of rock and sex. I'm so madly in love with Freddie. I wish I could kiss his gorgeous lips. Freddie is the epitome of hotness and sexiness. Freddie is so hot. He's hotter than fire, hotter than magma.
3
John Lennon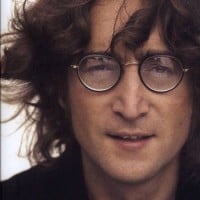 John Winston Ono Lennon, MBE (9 October 1940 - 8 December 1980) was an English singer and songwriter who rose to worldwide fame as a co-founder of the Beatles, the most commercially successful band in the history of popular music. He was assassinated by Mark David Chapman on December 8, 1980 at age 40. Lennon was characterised by the rebellious nature and acerbic wit in his music, writing and drawings,... read more
He should easily top this list. Gorgeous, brilliant, soul-searing, and the most progressive and influential artist we've ever had! He's a phenomenal activist and humanitarian as well!
He was gorgeous in the first half of the Beatles' career and was overall an amazing man. We miss you, John!
Gorgeous, brilliant, witty, playful, cutting edge. He's the best there ever was and ever will be.
4
Kim Hyun Joong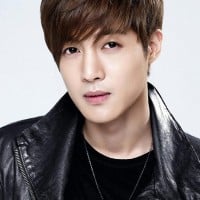 Kim Hyun-Joong is a South Korean entertainer, actor, singer, dancer, and the leader and main rapper of boyband SS501.
Kim Hyun Joong is the best multi-talented artist from South Korea. He has a good personality, and he's charming and manly. He always knows how to make himself valuable in the entertainment industry. Fashion and hairstyle are things he always thinks about. He tries his best to make the fans satisfied.
He has the voice and the style. He's so talented and amazing.
Very talented person - cool.
5
Johnny Cash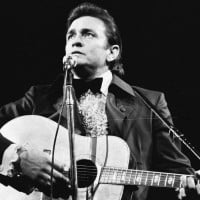 John R. "Johnny" Cash (1932-2003) was an American singer-songwriter, guitarist, actor, and author, who was widely considered one of the most influential musicians of the 20th century and one of the best-selling music artists of all time, having sold more than 90 million records worldwide. He died of complications from diabetes in 2003. It was suggested that Cash's health worsened due to a broken heart... read more
6
Prince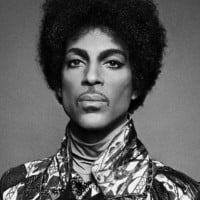 Prince Rogers Nelson (June 7, 1958 - April 21st, 2016) was an American musician, best known for being one of the most popular and influential artists from the 80s, with songs such as "Purple Rain", "Little Red Corvette", "1999", and "When Doves Cry" .
King of Music and the sexiest man ever!
Prince should definitely be higher, to be honest, after Michael Jackson.
7
Menowin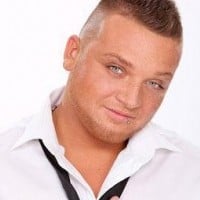 Menowin has the most soulful voice I have heard in a long time! Not only does he sing fabulously, he can dance as well. And how! A very handsome young man with crystal blue eyes. A must-see!
He has a breathtaking, soulful voice and so many lovely freckles. He lives the music, and I love his music.
I love his new CD, *White Chocolate*. What a voice, beautiful! Haha! Yes, Menowin is a beautiful singer.
8
Axl Rose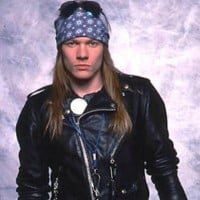 William Bruce Rose Jr., better known as 'Axl Rose', is an American singer born on February 6, 1962, in Lafayette, Indiana. He Is the founder and lead singer of the hard rock band Guns N' Roses. He is a celebrated but controversial figure in the world of rock.
Axl is the single most gorgeous man on the face of the Earth! He's totally beautiful, inside and out. Not only does he have outstanding talent and good looks, but he is also a beautiful person with an adorable personality. I love him so much! He's not only the frontman of my favorite band ever and my favorite musician, songwriter, and lyricist, but he's also my favorite person. I'm completely head-over-heels in love with him, and he has always been beautiful, still is, and always will be. I love you, Axl!
Axl Rose is the most desirable male singer, frontman, and most amazing man ever! Axl Rose's vocal range is out of this world and off the charts, with unbelievable power and range behind his talented voice. There is no comparing this man. His talent speaks for itself. Axl Rose is in every way the most desirable male singer and performer. The man is phenomenal in every way. He just gets better and better.
9
Josh Groban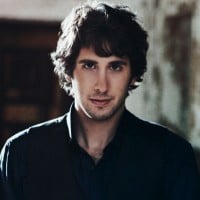 Joshua Winslow "Josh" Groban is an American singer, songwriter, actor, and record producer. His first four solo albums have been certified multi-platinum, and he was charted in 2007 as the number-one best selling artist in the United States, with over 22.3 million records.
Beautiful. Masculine. Man. His talent, his intelligence, his wit, his humility, his amazing good looks, his love for the arts, his philanthropy, and the love he has for his dog - need I say more? I can't find anything wrong with him. He is perfect. Call me, Josh.
Josh is my favorite. He is very well-liked and can sing with passion. His ability was beyond his years when he first started out. He kept his family involved so that no hard feelings were felt by an outsider. I just love his style of music.
Yes! He's desirable. He has all the qualities that any desirable man could have and more besides. He is the complete package! I'd love to have him as a personal friend too. He's kind, thoughtful, good to look at, and has the most gorgeous voice around! He is loved more than he realizes.
10
Ville Valo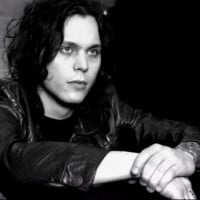 Ville Hermanni Valo is a Finnish singer-songwriter and multi-instrumentalist, best known as the lead vocalist and main songwriter of the Finnish gothic rock band HIM.
What can I say about Ville Valo? Well, he's an extremely talented, intelligent, witty, forthright, committed, passionate, and intriguing individual. Not to mention, he's very easy on the eyes. The music he creates has a soothing effect on the heart and soul. He has cleverly fashioned his love for '80s music, poetry, and rock/metal into an amazing sonic art form!
The most desirable, the most beautiful, the most talented, the sexiest, and sweetest human being ever! I absolutely worship him... and HIM.
Even without seeing him, you know the dude with such a voice is definitely hot!
The Newcomers
?
Jeff Stinco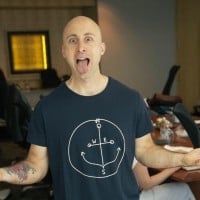 Nobody looking at Jeff stinco would think of any song he did but A thousand glasses. yet until very recently when Jeff saved lives with his beautiful singing voice, he turn himself into one desirable man of the world. Not only is it normal to love Jeff stinco he seems to me like a talented work of art, with his lovely approach to look this good, what a man of ultimate sexiness and courageous talent
The Contenders
11
Enrique Iglesias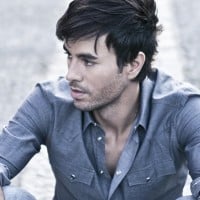 Enrique Miguel Iglesias Preysler, known professionally as Enrique Iglesias, is a Spanish singer, songwriter, record producer and actor.
Why is Enrique way down here? Every time I see him on TV, I just have to pause it and stare at him for a few minutes because of how amazingly sexy he is. I can't keep my eyes off him for even one second because of his gorgeous face.
Enrique, you have no idea how much I love you. You are my dream, love, and life. I believe that one day I will meet you. You have the sexiest voice, smile, and face in the world. I hope to see you with my best female singer, Katy Perry.
How can he be 16? He is supposed to be 1st! He's the best! I love you, Enrique - you are the best singer, songwriter, model, actor, and best-looking person on this earth! I wish I was Anna Kournikova.
12
Rod Stewart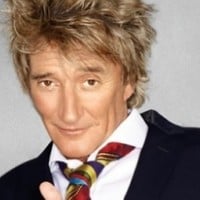 Roderick David "Rod" Stewart is a British rock singer-songwriter. Born and raised in London, he is of Scottish and English ancestry.
In the '70s, he was the Don Juan or Casanova of Rock.
Rod is the best entertainer.
13
Adam Lambert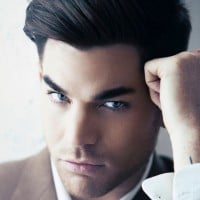 Adam Mitchel Lambert is an American singer, songwriter and stage actor. Since 2009, he has sold over 2.5 million albums and 5 million singles worldwide.
He is gorgeous, sexy, mega-talented, honest, sincere, articulate, and genuinely loves and appreciates his fans! From the first time I saw his beautiful face and heard him sing, I was hooked. There are a lot of good-looking male singers out there, I'm sure... I just haven't really noticed, especially once I saw this gem of a man. His voice is as captivating and beautiful as he is. He is definitely more entertaining to watch than anyone I have ever seen since Elvis! And after listening to his many interviews from around the world, I am convinced that this guy is the whole package.
No male singer has captivated me like Adam Lambert has! From the first time I saw his beautiful face and heard him sing, I was hooked! There are a lot of good-looking male singers out there, I'm sure. I just haven't really noticed, especially once I saw this gem of a man. His voice is as captivating and beautiful as he is. He is definitely more entertaining to watch than anyone I have ever seen since Elvis! After listening to his many interviews from around the world, I am convinced that this guy is the whole package. He is gorgeous, sexy, mega-talented, honest, sincere, articulate, and genuinely loves and appreciates his fans! He is my most desirable male singer in the world!
14
Sonu Nigam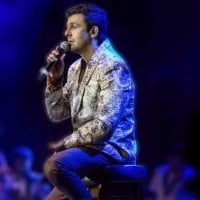 Sonu Nigam is an Indian playback singer, live performer, host and actor. He sings in Hindi and Kannada language films.
Sonu is amazing. He can sing any type of song, anywhere. If you want to know the quality of music, just listen to Sonu Nigam. His style of singing, voice, and overall presence are fantastic. He's just mind-blowing.

He is the god of music. He sings in almost all languages of India, as well as in English. He set a world record with his versatility, having sung 54 voices in a 5-minute song. No one can beat him. He has a golden voice.

Everything is possible for Sonuji. He is my god. I love you, Sonu, and I want to see you at the top. Love you forever and ever. You are the king of every heart. I offer a great salute to a great talent from India. I'm proud to be a fan of Sonu Nigam and hope to see you once in a lifetime.
Sonu Nigam is one of the most diverse and trained singers I have heard in quite a while. He is often known to go the extra mile to further enhance his voice. This includes traveling to higher altitudes to better his breathing, so he has a deeper breath to pull from during his singing. His range is also quite ridiculous. He can do so much with his voice that most singers on many continents cannot, because he is a very technically advanced singer.
15
Rhydian Roberts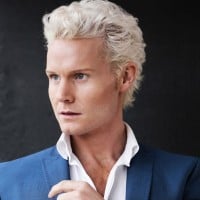 Rhydian James Roberts, known as Rhydian, is a classically trained Welsh baritone singer, musical theatre actor and television presenter.
He is very masculine but not in a macho way, and he has an intensity about him that draws you in. He is intelligent and articulate and has a lovely voice.
16
Chester Bennington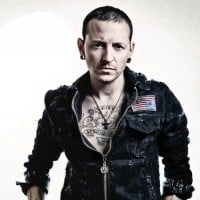 Chester Charles Bennington (March 20th, 1976 - July 20th, 2017) was an American musician, singer, songwriter and actor, best known for being the lead singer of Linkin Park. Before he was known for Linkin Park, Bennington was the lead singer of post-grunge act Grey Daze who was heavily inspired by Stone Temple Pilots they released two albums with Chester before his death. Wake Me and No Sun Today,... read more
This is SAD! How is Chester Bennington ranked 53 while Justin Bieber (GROSS!) is at 10? Not only was he VERY DESIRABLE (and very sexy!) but he was also very kind (unlike Justin Bieber), awesome (again, unlike JB), very talented (Chester could actually sing, unlike JB), had a good personality (unlike JB), was a gentleman (unlike JB), and he was also very funny! Chester deserves to be in the top ten. JB doesn't even deserve to be on this list! I miss him a lot, we all do. Rest in peace, Chester Bennington. You were awesome, and you will never be forgotten.
Chester has the most mesmerizing voice as an alternative rock band singer. He also has a great look along with his tattoos. He and Mike Shinoda rock!
Why the hell isn't Chester in the top five? I mean, seriously. I LOVE Chester! He should be in the top five. He's hot, he can sing, and did I mention he's hot?
17
Hariharan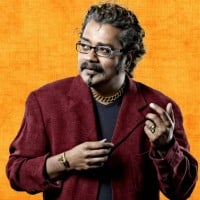 Hariharan is an Indian playback singer who has sung for Hindi, Tamil, Telugu, Kannada, Malayalam, Marathi, Bhojpuri, Punjabi, Gujarati and Rajasthani films, an established and foremost ghazal singer and composer, and one of the pioneers of Indian fusion music . In 2004, he was honoured with the Padma Shri by the Government of India and is a two-time National Award winner (5 National Award nominations)... read more
He is the singer of most of the super-hit songs over the last two decades.
He is my all-time favorite singer. I have been listening to his songs in every language. Every day I listen to his songs. His voice is still awesome. He is actually a versatile genius. No one can replace him.
His voice and singing styles are absolutely awesome!
18
Elvis Presley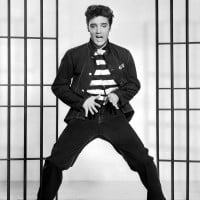 Elvis Aaron Presley (January 8, 1935 – August 16, 1977) was an American singer and actor. Dubbed the "King of Rock and Roll", he is regarded as one of the most significant cultural icons of the 20th century. His energized interpretations of songs and sexually provocative performance style, combined with a singularly potent mix of influences across color lines during a transformative era in race... read more
Look at Elvis, especially in the late 50s/60s. He was so charming and gorgeous in those movies. He hated the plots of those movies, but I think Hollywood cinema brought out the sexy, beautiful, warm, loving, and vulnerable Elvis that he was.
Totally and absolutely desirable. Until the last three years of his life, he was a physically amazing, wonderful-looking man. At number 8, this poll is a joke.
The most desirable man who has ever lived. Gorgeous looking man, heart of gold, fabulous voice. An idol. We love you, Elvis. You are the best.
19
Morten Harket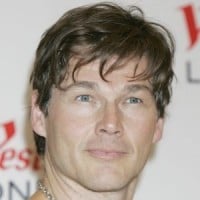 Morten Harket is a Norwegian musician, best known as the lead singer of the synthpop/rock band A-ha, which released ten studio albums and topped the charts internationally after their breakthrough hit "Take on Me" in 1985.
No voice is better. It's hard to find sleep with his voice in my head. He's the one and only! He looks amazingly good. He is such a charming man. He just has it. He's the sexiest man alive on Earth.
He is the best. No one can sing better than Morten. He has the most beautiful voice (and face) on Earth.
He is a great singer and also an extremely attractive man. Additionally, he is a nice, charming person. No one else but him...
20
Robbie Williams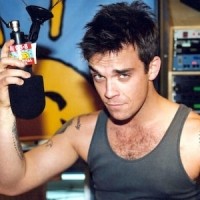 Robert Peter Williams is an English singer, songwriter and actor. He was a member of the pop group Take That from 1990 to 1995 and again from 2009 to 2012. He has also had commercial success as a solo artist.
When he was in his twenties, he was the hottest man in the world!
His albums are amazing, and he is a true, genuine, talented musician.
21
K.J. Yesudas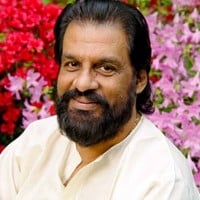 Born 10 January 1940, at Fort Kohi

He is an Indian musician and filmplayback singer. Yesudas sings Indian classical, devotional and cinematic songs. He has recorded more than 100,000 songs in a number of Indian languages including Hindi, Malayalam and Tamil as well as Russian, Arabic, Latin and English during a career spanning more than five decades.

Yesudas has recorded over 70,000... read more
The celestial singer Yesudas is my choice for the most desirable male singer. God's voice or God of music, that is Yesudas. A real Gandharva living on Earth. Yesudas's voice is used to wake and lull not only people but also gods.
No stop. How is this donut even on this list?
22
Paul McCartney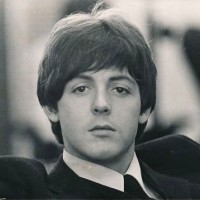 Sir James Paul McCartney (born 18 June 1942) is an English singer-songwriter, multi-instrumentalist, and composer. With John Lennon, George Harrison, and Ringo Starr, he gained worldwide fame with the rock band the Beatles, one of the most popular and influential groups in the history of pop and rock music.One of the most successful composers and performers of all time, he is known for his melodic... read more
This amazing man, to me, and MANY others, is the undisputed #1. And, at 71 he is still wildly attractive, and packing houses all over the world. Can you think of any other man that age who can do what he does and still LOOK the way he does?! All new meaning to the word "Grandpa"!
Paul is still attractive. But in his "day" the 60's and 70's, he had the most adorable face I've ever seen. And then his voice was like butter. Just overall, looks, voice, talent and character, he IS a lovely man
Paul deserves a much higher place on this list, he's perfection in human form.
23
S. P. Balasubramaniam
Best singer ever. He can sing romantically. He is awesome. The best song I have heard from SPB is Aiyoo Yoo in Aadukalam.
24
Bill Kaulitz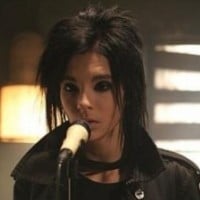 Bill Kaulitz-Trümper, sometimes using the pseudonym Billy, is a German singer-songwriter born on September 1, 1989, best known for being the frontman, lead singer and writer of multi-platinum winning pop rock band Tokio Hotel. During the time his band was most popular in Germany, which was in the mid-to-late '00s, Kaulitz reached a-list celebrity status in his home country, and was known for his... read more
Bill has the best voice there is to offer. Whether it makes you dream sexy dreams or collapse from heartbreak and feeling, his voice is enchanting. It can brighten my mood or bring me to tears in seconds - the voice of an angel. His personality shines through in everything he does. He is a bubbly and happy person, while at the same time, he is very sophisticated and mature. His fashion sense is wonderful, and he knows the perfect way to dress himself, no matter what. His confidence is clear. As for his looks - don't even get me started! He has beautiful features, and I honestly don't think he could ever look bad or plain - much less ugly. He is always beautiful, inside and out.
I have no words to express how beautiful he is. He has an awesome, angelic voice. He has shiny green/brown eyes. He has an awesome and unique personality. He has beautiful hair. He has a nice body. He has the best smile I ever saw. He has the best lips I ever saw and ever desired to kiss. He has a perfect nose. He is the sexiest person I ever saw. Beware... he's Bill Kaulitz, and he's the best singer and person I've ever heard and seen! I have almost 35,000,000 people on my side!
25
Greg Pritchard
Definitely the most desirable on the list for me! He is handsome and sweet, AND he has an amazing singing voice! YouTube is needed here, people! Search for him now - you won't be disappointed!
Well, what else can I say? He is still the most handsome, desirable, sexiest guy ever, and he can certainly sing too. How often do you get a package like this come along? In my lifetime, only once.
Most desirable? Sure, he is, and he has the best voice on this planet. Just remember the name, and we told you about him. When he is famous - notice I said when, not if.
PSearch List