Most Desirable Female Singers in the World
This is to know the best and most desirable female singer in the entire universe.

The Top Ten

1 Sarah Brightman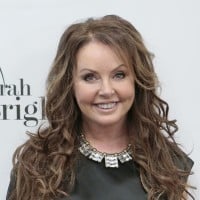 Sarah Brightman is an English classical crossover soprano, actress, musician, songwriter, conductor, and dancer.
A few nights ago I watched her interview with Jonathan Ross on You Tube, also her episode of "This Is Your Life". I had already been knocked out by her "Live in Vienna" DVD and wanted to see what she is really like as a person. My conclusion is that she is beautiful, down to earth, classy and humourous - and indeed probably the most desirable singer in the world - at least amongst those that I have seen... And I have also over the years found myself 'desiring' the likes of Amy MacDonald, Dido, Kate Bush and Agnetha Faltskog, so I'm by no means a one-woman man! In the end it comes down to Sarah's fantastic voice and her incredible performances, but she also makes the absolute utmost of her good looks, and she certainly wasn't at the back of the queue when legs were being dished out!
Sarah has the most beautiful voice which sends me in rature at the first note. The quality of her voice the timbre is so wonderful it elevates my heart towards heaven. And when you think of the beautiful girl, her lovely slender shape, her soft skin, her long legs and her long flowing hair you cannot help but melt. She is so beautiful. The prettiness of her face, her eyes pierce your soul and her lips invite you to taste her beauty. She is the most wonderful woman in the world - she is the epitomy of beauty.
I can barely breathe when I see this woman. Her face is gorgeous, her figure is so fit and her legs are awesome. She is so sexy and so beautiful. When I listen to her albums I cannot get her out of my mind. Her voice is so pure, her range is wonderful and she is such a kind and lovely person. Sarah Brightman is the most gorgeous woman in creation. I love her so much.
Sarah is definitely the most desirable woman of all time. Her voice is pure and her range is extensive - definitely the best singer of all in this list, but in addition, she comes across time and time again as a lovely, caring and generous person. Surprisingly to myself sometimes, I still find Sarah to be the most sexually arousing woman I have ever seen.
2
Amy Lee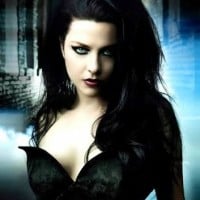 Amy Lynn Hartzler, known professionally as Amy Lee, is an American singer-songwriter, classically trained pianist and composer. She is also the lead singer to the Arkansas band Evanescence.
She is the definition of perfection, I, as a girl think she is. She wore her midnight black hair and corsets before it was cool, she sang in an ethereal voice before it was cool, she was a goddess before it was cool
Most perfection singer in the world. She is amazing. She's voice is makes me cry and she is very hot. Look at her, she is really really hot and charismatic woman. Love you Amy, you are an angel!
Hairs = Full black, brilliant 10/10,
Eyes = Hypnotic, brilliant 10/10,
Voice = Rare, unique and angelic 10/10,
Desirability = Really hot and beautiful 10/10,
Celebrities = Cutest smile 10/10,
Beauty = SUPER DUPER! 100/100!
Congrats Amy!
Amy Lee is an imposter. She is in no way unique, all she has done is copy the style of various European female artists. Cristina Scabbia is so much better looking and talented.
3
Avril Lavigne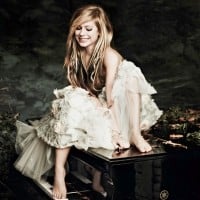 Avril Ramona Lavigne is a Canadian–French singer-songwriter and actress. By the age of 15, she had appeared on stage with Shania Twain; by 16, she had signed a two-album recording contract with Arista Records worth more than $2 million.
Avril Lavigne is a wonderful singer, You might think that she's a girly girl because she got married but she changed to someone she wants to be so why can't you just let Avril have a chance. Don't blame her! I just have to tell you something else, Imagine you were someone who was a vegetarian but you couldn't resist the smell of yummy meat and you took a bite than you liked it and than you changed to a meat lover you can change if you want too!
I have loved Avril from her first album and yet she is one of the most desired ones, though she has gone little far from her music career. She brings emotion to the words she sings with her awesome voice. Love every song of hers.
Love her style! I think she has a strong character, a beautiful voice. She looks like a doll. Her songs sometimes melted my heart, sometimes make me can't stay still. She so great
I love how she sings, acts and how she does.. WELL, EVERYTHING! Her voice is like an angel's and even though PRACTICALLY no one knows her in my class, I don't care and sing WHAT THE HELL out loud in their faces, where the gossip girls who all loves and practically WORSHIPS Taylor Swift, will say mean and gross, weird things about me that aren't true, but I DON'T CARE!
4
Sarah Geronimo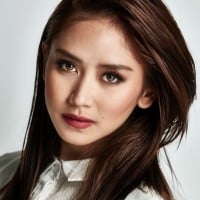 Sarah Asher Tua Geronimo aka Sarah Geronimo or Sarah G. is a world class and multi-talented Filipino singer, actress, dancer, record producer, model, host, coach/judge, commercial/product endorser and tv personality . She can also draw and plays the piano. Sarah is popularly known as the one and only ...read more.
Sarah Geronimo is an amazing, fabulous, fantastic, great singer that whenever she performs on stage you wouldn't want to blink your eyes or move from your position while she is performing. Whenever she performs she always gives her 101% to make her fans happy and enjoy. Despite all the successes she had attained she remains humble and kind.
One of the biggest STAR of this Generation, recognize and received a lot of nominations and awards not just in Philippine local awards but also in international scene but still she remain as simple yet the humblest star...a versatile artist..can do acting, singing and dancing...a trully precious gem of philippine industry...a lot of people do really admire and love SARAH GERONIMO.
Much has been said about her but really she is worthy to be on top because she is favored by GOD, she is blessed, because inspite of her success in all that she do, she remain humble and giving all glory to the one who gave talents to her, and that is His LORD JESUS..indeed a superstar in this generation.
Humblest person ever. She has never labeled herself as a superstar, but a performer that loves her craft & a person that loves the simplest things in life. Sarah G has been a role-model for the youth with her bubbly & conservative character.
5
Agnetha Faltskog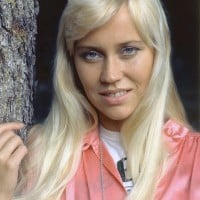 She has the sweetest voice ever! Not only she has an angelic soul, she is so beautiful! Loved to see her in ABBA and would be great if they didn't split. She was the most today and her younger days!
Agnetha is one for the most beautiful woman ever born. She is angelic, natural, warm and sexy. She really should be number one with such natural unaffected beauty.
The B-E-S-T
The only performer in the world that makes my bucket list for person (s) I would like to meet. Can't wait for that hopefully out of this world day!
Breathtaking beauty and stunning presence So hot and sexy and, in the mean time, so vulnerable and ethereal! And what an unique, amazing voice!
6
Anni Frid Lyngstad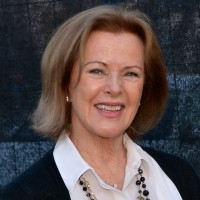 Anni Frid is a very under-rated singer and performer. She has the most beautiful voice: her timbre, her range, her warmth and her phraseology is what makes her singing so wonderful, uplifting and rapturous. Her voice can deliver a song with humour and whilst the next will pierce you heart. She is such a beautiful girl, her figure is so slender, and every part of her skin is smoothe and soft. Her legs are beautifully long and sexy and the natural flow of her hair is wonderful. This woman is a natural beauty. Her face and smile are warm and engaging and her eyes are dazzling, but it is her mouth that is her most attractive feature. Not only does she create such beautiful sounds and expressions but her lips make you long to kiss them. Anni Frid is one of the most sexy and beautiful women I have ever seen and I still love her to this day.
Frida is an absolute scorcher of a woman. She sings, dances and her personality captivates her audience. Her legs are fantastically long and sexy and her body is out of this world amazing, but her face, her face is the diamond in her beautiful setting. Her face is so awesomely beautiful and her smile is both mischevious and utterly hypnotic. Frida is without doubt the most desirable woman I have ever seen. A total scorcher.
I had a massive crush on Frida when she was in ABBA that has never really abated. This woman has everything. Great voice, pretty face, happy smile, and a great personality. Even now she is still an absolute stunner - her figure is still as sexy as hell and my crush is still rampant. Lovely looking woman, lovely personality, great entertainer and still number one for sex appeal. Super girl!
Always been a massive fan of Anni Frid from Abba through to her solo career; she is beautiful with such an amazing voice! Frida is quite simply brilliant, a great singer and dancer with a host of great, classic hits with Abba. I could listen to her all day and I could watch her dance and move every day for the rest of my life. Quite simply, Anni Frid is the sexiest woman on the planet!
7
Shakira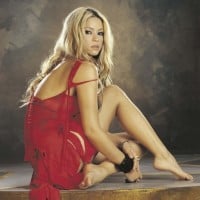 Shakira Isabel Mebarak Ripoll is a Colombian-Spanish singer, songwriter, dancer, record producer, choreographer, and model.
My crazy little she wolf...
Just hawwt
I just want her, and I love her
And I want her in a basket and with little bow ties
And I want her to be on a rainbow and in my bed and I just want us to roll around round
Shakira rocks! Love the way she shakes her Ass.
8
K.S. Chithra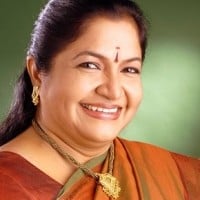 Krishnan Nair Shantakumari Chithra, often credited as K. S. Chithra or simply Chithra, is an Indian playback singer from Kerala. Chithra also sings Indian classical, devotional, and popular music.
She is very talented... She sings so well, we loved her because of her nice attitude... Because of her humility and all the goodness she has..
Chithra is definitely the most desirable woman of all time. Her voice is pure and her range is extensive - definitely the best singer of all in this list, but in addition, she comes across time and time again as a lovely, caring and generous person. Surprisingly to myself sometimes, I still find Chithra to be the most sexually arousing woman I have ever seen.
Undeniably, Chithra beholds the most amazing voice of all time. No range and no amount of riffs comes close to the uniqueness of her voice which every female singer should be grateful to listen to.
Most perfection singer in the world. She is amazing. She's voice is makes me cry and she is very hot. Look at her, she is really really hot and charismatic woman. Love you Chithra, you are an angel!
9
Nicole Scherzinger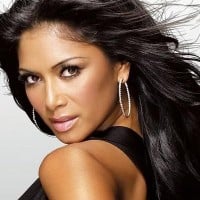 Nicole Scherzinger, born Nicole Prescovia Elikolani Valiente on June 29, 1978, is an American singer, songwriter, actress, dancer, and television personality. She first rose to fame as the lead singer of the pop/r&b group The Pussycat Dolls.
This is the
Most Desirable Female Singers in the World! Rite?
Well nicole scherzinger is the one!
Bruh! Nicole's voice is the sexiest voice of all time!
Higher on the list! She should be higher than stinky perry, beyonce, and haguilera!
Yes she is perfection. I see others here like Beyoncé and Katy Perry...they should not even be here...Nicole is the real deal!
10
Beyonce Knowles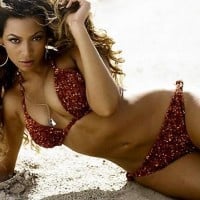 Beyoncé Giselle Knowles-Carter, is an American singer and actress, who started out in the popular pop/r&b girl group Destiny's Child. They had multiple top 5 hits such as "No, No, No", "Say My Name", "Bills, Bills, Bills", "Survivor", "Independent Women", "Bootylicious", and "Jumpin', Jumpin" from 1999 to 2004. After they broke up in 2006, Beyonce pursued her solo career, creating smash hits such as "Crazy In Love", "Single Ladies", "Halo", "Partition", "Irreplaceable", "Drunk In Love", "Baby Boy", "Beautiful Liar", "7/11", and "Run The World (Girls)", and has since become one of the most influential performers and biggest celebrities of the 21st century.
I think beyonce is a wonderful singer and she fight hard. She never gives up. But I like ciara to I like ciara to because she can dance and sing good but to most people ciara is nothing but ciara is something. I like both beyonce and ciara and I hope they make a song together. Peace!
She is one of a kind... She is a Very Good Dancer, Has a moving Voice, an incredible actress... She is also a model, producer, director, a business woman.. She does have it all.. She is a good role model... By showing us that hard work can really make you reach your dreams... Shes also drop-dead gorgeous... Shes kind and sweet...
Pretty, Hot and Beautiful, she is one that is sure to top the chart with her hit singles. She has the stunning body and her piercing eyes, are set to leave fans astounded with every performance she produces.
I have wanted to bang her since I can remember. Sexy as hell, and yeah, I will just stop there.
The Contenders
11
Hayley Williams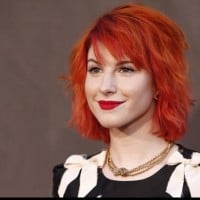 Hayley Nichole Williams is an American singer, songwriter and musician. She is best known as the lead vocalist, occasional keyboardist and primary songwriter of the American rock band Paramore. In 2020 she started a solo career.
Most attractive woman to grace this earth. Her face was sculpted by God himself and her hair is as beautifully red as a wounded Phoenix rising from the ashes.
I love her! She rocks every hairstyle and hair color and she sings about real stuff!
Haha, oh man, I can't even tell you what I would do to tap that.
I wish I could rock her hair colors and styles she does!
12
Pink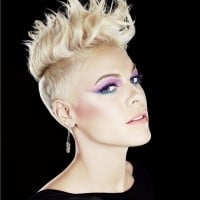 Alecia Beth Moore known professionally as P!NK, is an American singer, songwriter, dancer and actress.
P! nk is the queen of edgy sex appeal.
Love her clean songs!
13
Charice Pempengco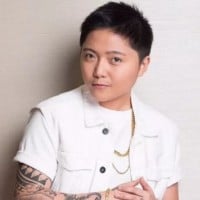 Jake Zyrus (born Charmaine Clarice Relucio Pempengco, formerly known by the mononym Charice), is a Filipino singer who rose to popularity through YouTube. He is a transgender man.
Been addicted to charice more than 4 years now and still doing what I normally do... Watch her on youtube, listen to her music, read news, articles, blogs, etc about her, visit her fansites... EVERYDAY.. And I don't want to be cured of my addiction

If you haven't watched her rendition of 'you are so beautiful' from the david foster and friends concert last 25 dec, the song of which she dedicated to her late father who recently passed away (search on youtube... There's a lot), you have missed a portion of your life
She is, for me, the most desirable female singer in the world because she has this distinct voice that is really likeable. She may not be as beautiful as any other singers out there but definitely she has the best voice out there. Indeed, great singers come once in a lifetime.
It's my daily habit to watch her on youtube, read news and articles about her, visit her fan sites, etc EVERYDAY... She has a built-in autotuner and amplifier... But most of all if you know her story, she's an inspiration to ordinary people like... Definitely the most desirable singer in the world!
Charice... Is unbreakable, and breathtaking. Her singing is just amazing, it makes my hairs stand up on the back of my neck. She is oustanding, she should be 1. Her voice is amazing, it gives everyone the chills.
14
Carrie Underwood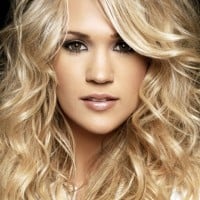 Carrie Marie Underwood is an American singer, songwriter, and actress. She rose to fame as the winner of the fourth season of American Idol, in 2005. Her debut album, Some Hearts, was released in 2005.
She is without a doubt, the most naturally beautiful and talented singer anywhere. There are no pretenses, no phoniness, no over Indulgences, never any kind of trouble and she has not changed at all because of her fame. You can tell she was brought up by loving, decent parents and a loving and caring family. They continue to put GOD first as does her husband. GOD surely does smile down on this girl.
There will never be another Carrie Underwood. A wonderful Christian, amazing voice, award winning superstar, helping others thru different organizations, she wants to be remembered not by her music but being a good role model.
She is absolutley gorgeous! I wish I looked like her. She is also an extremely talented woman. She seems very sweet and genuine! But she is beautiful!
15
Mariah Carey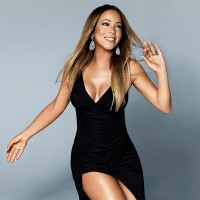 Mariah Carey, born March 27, 1970, is an American singer, songwriter and actress. She is one of the biggest best-selling women in the music industry, with 18 number 1 records to her name. She is regarded as a sex symbol through her songs and music videos, and she is "well known" for her over-the-top ...read more.
Saw a video of her on you tube recently in concert. She was carrying a fair bit of weight and was squeezed into a very revealing white and sparkling leotard. As someone commented the seams must have been straining under the pressure! So was I - my goodness what an absolutely sexy woman she is! Indeed, she is sexier now than ever! Gorgeous creature!
She has a wonderful strong voice that makes me happy!
Also her song 'All I want for Christmas is you' makes my Christmas Every year loving memory!
Mariah Carey is very versatile, she sings high and low. She is one of the best female singers around.
She's a rude, ugly, fat alcoholic with fake boobs and an annoying voice. How is that desirable?
16
Taylor Momsen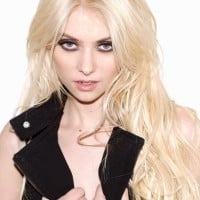 Taylor Michel Momsen is an American musician, singer, model, and former actress. She is known for portraying the character of Jenny Humphrey on the CW teen drama series Gossip Girl and Cindy Lou Who in the film How the Grinch Stole Christmas!.
17
Lady Gaga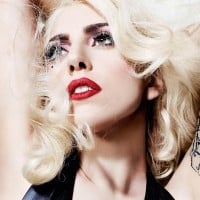 Stefani Joanne Angelina Germanotta, known professionally as Lady Gaga, is an American singer, songwriter, and actress.

On the start of her career, she performed at an event called the Lollapalooza Festival during 2007 whereby a record label company Interscope found her due to her performance being "amusing" to watch. Since Interscope found her, she was a mastermind behind her songs with a team of producers namely Rob Fusari and RedOne. Most of her songs were deep unreleased cuts, due to her having more than 30 songs and 17 were picked. ...read more.
I love lady gaga so much. She is such an talented and inspiring artist. She has a very beautiful voice and is very beautiful herself. I love you mother monster. And remember : when your're lonely I'll be lonely too, and this is the fame. Love and art :) Paws up!
She's one of the most popular and awesome singers. I love her so much, she's like my favorite singer. She is amazing!
She's the most powerful female singer of all time. Inspiration, creativity, and epicness. Long live the Queen of pop!
18
Nelly Furtado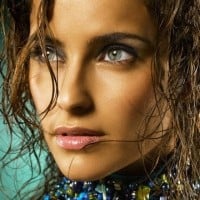 Nelly Kim Furtado is a Canadian singer and songwriter. She has sold 20 million albums worldwide and more than 20 million singles, bringing her total sales to over 40 million records around the world.
She is truly an amazing artist... Love her...
Why is she even here!
Shes an amazing angelic perfection of a singer with an impeccable talent
19
Christina Aguilera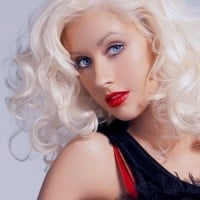 Christina María Aguilera is an American singer, songwriter, and record producer, best known for songs such as "Beautiful", "Genie In A Bottle", "Fighter", "Hurt", "Dirrty", "Your Body", "Lady Marmalade", "Reflection", "I Turn To You", "Come On Over Baby (All I Want Is You)" "What A Girl Wants", and ...read more.
Though often labeled as an oversinging diva, she essentially has genuine scratchy voice - name "beautiful". despite of Bionic and Burlesque failure, I think she's still a potential artist in decades ahead to sing in a way nobody does. go christina.
She has great voice, awesome taste of fashion, make up, hair and Christina can be the most beautiful woman on earth in some time.
She is an attractive woman and obviously a great singer as well. Beautiful, both with and without makeup. She is the epitome of sexy, Xtina forever!
Amazing voice packages together with shining beauty; salute our diva - Christina Aguilera- no replacement!
20
Whitney Houston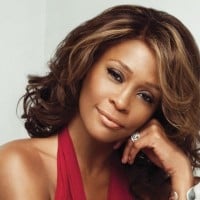 Whitney Elizabeth Houston (August 9, 1963 – February 11, 2012) was an American singer, actress, producer, and model. In 2009, Guinness World Records cited her as the most awarded female act of all time. Houston is one of pop music's best-selling music artists of all-time, with an estimated 170–200 ...read more.
Has it all: The talent. The looks. The drama. Total diva. Truly a trendsetter. Certainly set the standard for all who have come after.
The one and only the VOiCE! The grstest singer of all time! You are simply the best.

From Philippines...
The most rewarded female of all time. The best voice. Idol of the new generation of suceesful female singers.
A dream
Greatest singer of all time! Who wouldn't want to be her? Whitney knows shes the best as well!
21
Katy Perry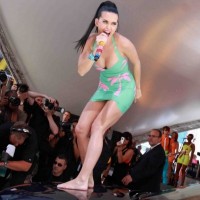 Katheryn Elizabeth Hudson, professionally known by her stage name Katy Perry, was born on October 25, 1984 in Santa Barbara, California. She is a singer, songwriter, actress and an ambassador on one of the most popular companies of now, UNICEF.

She is also is one of the best-selling artists of all time. She won 4 Guinness World Records, 5 MTV Awards, 5 American Music Awards, 16'ASCAP Pop Music Awards, 5 Billboard Music Awards, 14 People's Choice, 1 Juno Award, 2 Myx Music Awards, 3 NRJ Awards, 6 Teen Choice and a Brit Award. ...read more.
Katy perry is so pretty!
Too trashy looking
22
Ann Wilson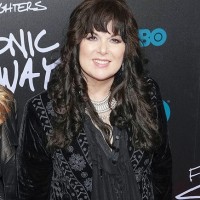 Ann Dustin Wilson (born June 19, 1950) is an American musician, best known as the lead singer and songwriter of the hard rock band Heart. Ann is in the Rock Hall of Fame with Heart, and is listed as one of the best metal singers of all time by Hit Parader. She is widely viewed as one of, if not the greatest female hard rock singer of all time.
When I first saw Ann it was 1976 and I could not believe a woman could be that good looking and sing too.
23
Taylor Swift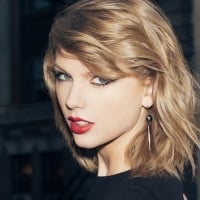 Taylor Alison Swift is an American singer-songwriter. She was born on December 13, 1989 in Reading, Pennsylvania. She is best known for writing personal songs and for having won 11 Grammys. She became interested in country music when she was around 9 years old, and after watching a documentary about Faith Hill, Swift felt that she should go to Nashville to begin a country music career. She then signed a contract with RCA Records and began to write songs.
In a music scene dominated by talentless reality show wannabe's and poseurs flashing their T&A to disguise the fact they can't actually sing. Taylor Swift stands out and is the only new young female artist with any talent.
There is life after Simon Cowell!
She is Simply Amazing. She is the Best Role Model in the world. She treats her fans with respect and always spends an hour with the her fans before every concert.
She is an amazing, beautiful, orginal singer who rights all her own songs, is a christian, a great influence, and just such an amazing and wonderful person.
She is beautiful not only for her voice but for the whole package. Her eyes is like gold for me, she is amazing!
24
Alanis Morissette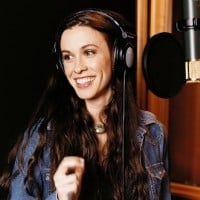 Alanis Nadine Morissette is a Canadian-American alternative rock singer-songwriter, guitarist, record producer, and actress.
25
Celine Dion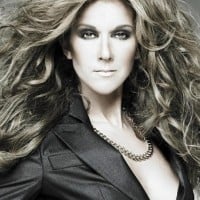 Céline Marie Claudette Dion is a Canadian singer and businesswoman. She is best known for her song "My Heart Will Go On", which is the main theme of the 1997 film Titanic, which was the first film to gross $1 billion at the box office.
I cannot believe that Celine is this low in the desireable list! Crazy. This woman is stunning! Look at her video of Misled or Think Twice. Her hair, her skin, her gorgeous lips - what I would do to kiss those trembling lips! I have always loved Celine - ever since the first time I saw her in Eurovision. She has such a sexy body and lovely, long, long legs. I wish I could kiss her till the end of time. Celine Dion is the most dazzlingly, beautiful and magnificent girl in the whole world! I love you Celine, my darling - you are a wonderful creature. I will love you forever.
Desirable? Celine does have a good voice, but since her husband's death, she doesn't feel too special and physically, she is far from desirable, especially nowadays in 2019. She just looks like a walking corpse or a drug addict. She looks like she's in her 70's when in reality she's 51. She never was pretty, Angelil even had her get plastic surgery so she would look decent. The worst part is the weird things she has been doing after her husband's death. Her weird fashion and even weirder music videos really make her undesirable.
I think no one can compare to celine dion because her voice is unique and superior. She had a successful concert every time she performed. She is the best singer in the world.
An absolutely wonderful singer and extremely attractive too! definitely my one and only fantasy!
PSearch List